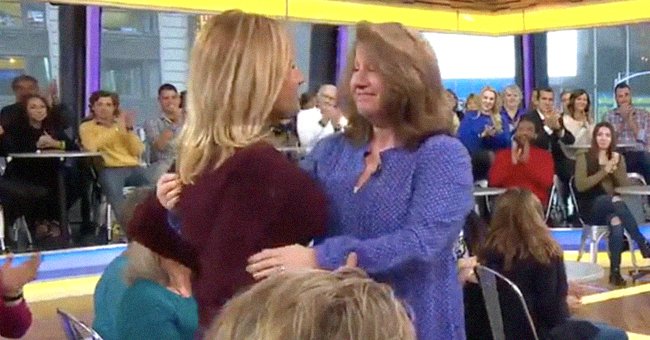 twitter.com/GMA
Woman Gives Her Baby up for Adoption – 30 Years Later They Meet Each Other
The last time Meribeth Blackwell was close to her mother, she was inside her womb, kicking to make her way into the world. However, once she arrived, the two were separated in a second, never to be reunited again.
In 1986, a 19-year-old Angie Oracoy living in New Orleans gave her newborn up, hoping that someone else could provide for her the way she couldn't. According to Oracoy, she wasn't allowed to hold her baby due to the adoption, missing out on that poignant mother-daughter moment.
This newborn was taken in by a loving couple located in Alabama who gave her the name Meribeth Blackwell. At 6 years old, Blackwell learned that she was adopted, and although she loved her parents, she couldn't help but wonder about her biological family.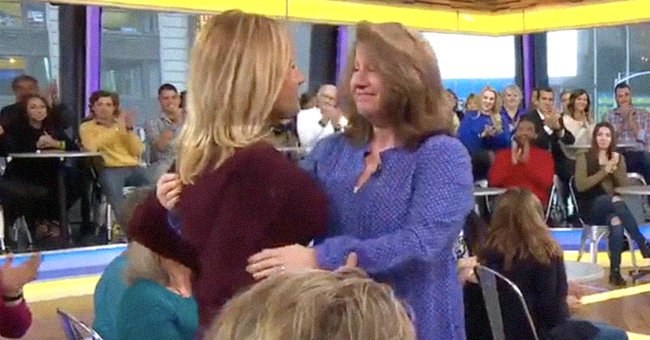 Angie Oracoy and Meribeth Blackwell hugging.┃Source: twitter.com/GMA
Blackwell, now married with kids, stated that she used to think about going to New Orleans on the off-chance that she may meet her blood-related mom via happenstance. Almost telepathically, Oracoy made sure to keep herself listed in the local phone book in case her baby ever came looking for her.
However, their journey towards one another was not this simple. After finding nothing online, Blackwell decided to turn to DNA, using MyHeritage's website, and Oracoy had done the same.
Miraculously, the site connected them, and they found out that they only lived within a few hours from one another. Finally, after communicating via messages, these two decided to meet in person after 30 years in 2017.

Angie Oracoy [left]; Meribeth Blackwell [right]. ┃Source: twitter.com/GMA
Before the two met, it was clear they were anxious yet excited, both trembling and trying not to sob. When they finally embraced, they didn't want to let go. Commenting on the experience, Oracoy expressed:
"It's so awesome. It's wonderful. It's such a good feeling. It feels so natural too."
While they hugged, Oracoy told her biological daughter how beautiful she was. Both of them cried with tears of joy, sporting giant smiles on their faces.
Oracoy also got to meet her grandchildren and Blackwell's husband. Meanwhile, Blackwell got to meet her blood-related siblings. She stated that she loved finding out about her siblings because she used to wish for some as an only child.
Blackwell's biological mother said she had written a letter that her daughter never got to read. She claimed she told her that she always wanted her, but she couldn't provide and that she asked Blackwell for her understanding and forgiveness.
The adoptive parents also had a message for Oracoy, thanking her for the blessing that is their daughter Blackwell. It appeared that Blackwell was grateful too for her now-larger family, with more love to go around.
You May Also Like: Teacher Adopts Boy after Learning He Can't Attend School Because of a Grave Autoimmune Disease
Please fill in your e-mail so we can share with you our top stories!