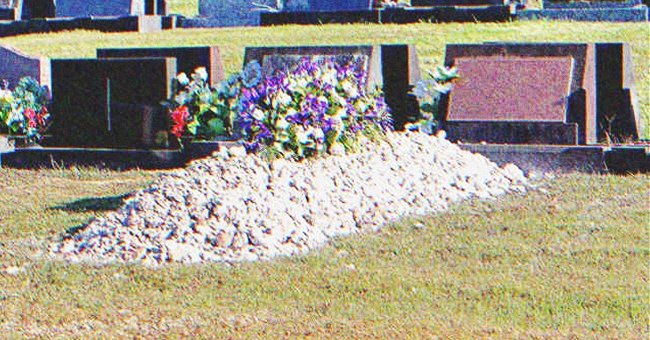 Shutterstock
After Ex-husband's Death, Woman Discovers They Were Still Married 18 Years after Divorce – Story of the Day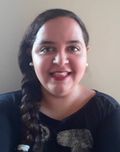 Alexandra and Kyle were married for 30 years when they decided to divorce. When Kyle died years later, she discovered that they were still married, and therefore, she was entitled to half the inheritance according to California law. Then Alexandra shocked the family.
When Alexandra and Kyle Walton got married, they settled in Santa Ana, California. They had three children but quickly discovered how incompatible they truly were. However, the couple decided to stay together for the sake of their kids.
But after 30 years of marriage, they called it quits. Kyle moved to Anaheim, California, and only had contact through their lawyers. The divorce was settled a year after their separation, and that was the last they heard of each other.
Alexandra didn't want anything else to do with Kyle outside of joint events for their children. They were cordial at gatherings, but it was no more than chitchat. Soon, their kids got married and had their own children, which was nice.
Kyle started dating a woman named Mary Jones a few years after the divorce, and the grandkids saw her as a grandmother too. Alexandra didn't mind because it meant that one more person loved them. But she thought it was weird that Kyle had no plans to wed Mary.
Eighteen years after their separation, Alexandra received a call from one of her daughters, Stephanie. "Mom, Dad passed away last night," she revealed.
"Oh, dear. I'm so sorry. How are Henry and Silvia?" Alexandra asked, referring to her other kids.
"Much the same as me. Can you come to Anaheim for the funeral?" Stephanie replied.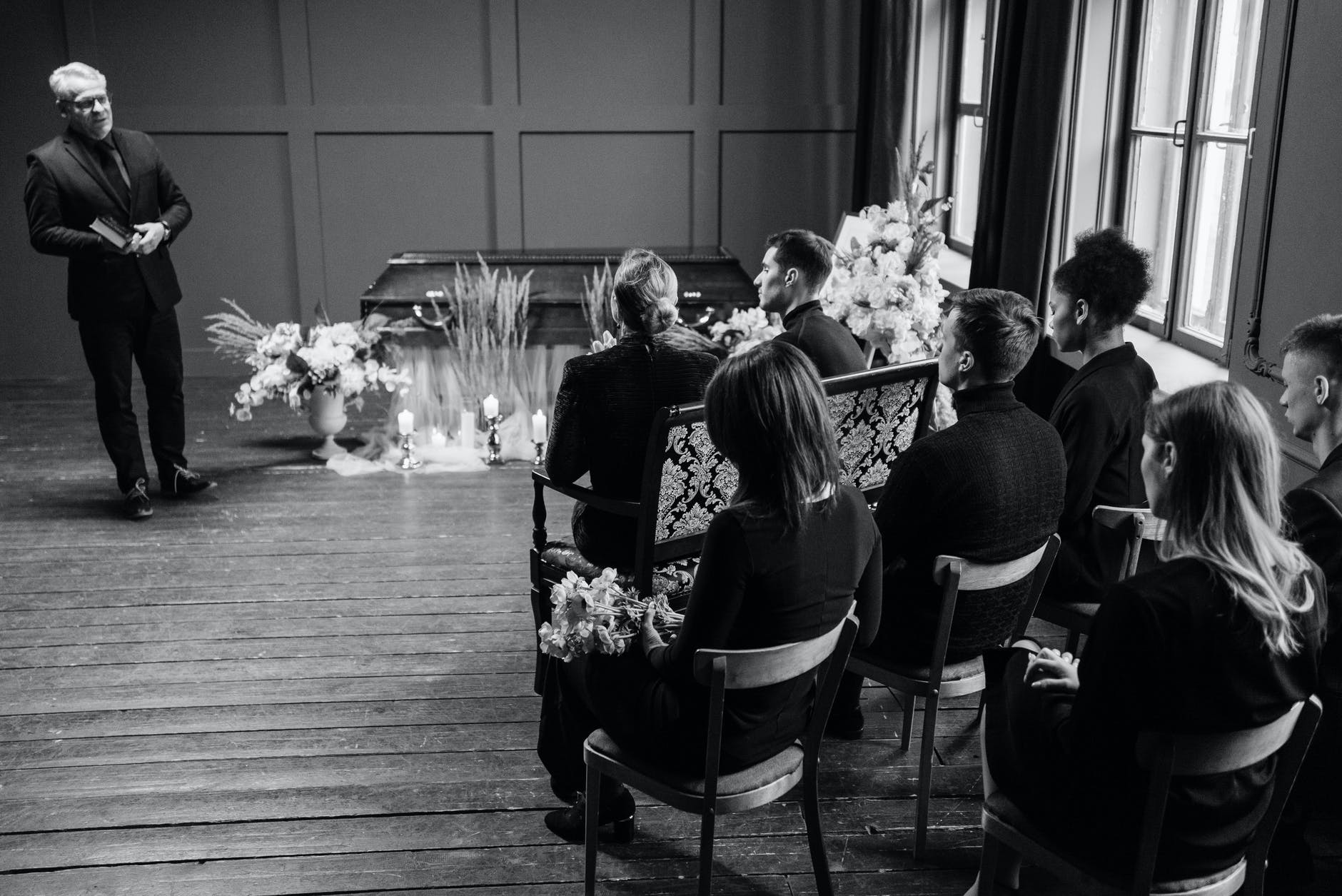 Alexandra attended the funeral to support her children. | Source: Pexels
"Darling, I don't think I should go. Mary was your father's partner before he died. It would be inappropriate," the older woman hesitated.
"Please, Mom. We can't do this without you. You can stay on the sidelines and watch the kids," Stephanie insisted. Finally, Alexandra accepted, wanting to help ease her daughter's pain. She went to the funeral reluctantly and offered her condolences to Mary.
The woman was in tears but thanked her for coming. "Kyle's kids really needed you here. I know it might be awkward, but it's great that you came," Mary told her.
Several days later, Stephanie and her siblings were supposed to meet the lawyer to see about their father's will, and Alexandra would babysit her grandchildren. But they discovered that Alexandra's attendance was mandatory.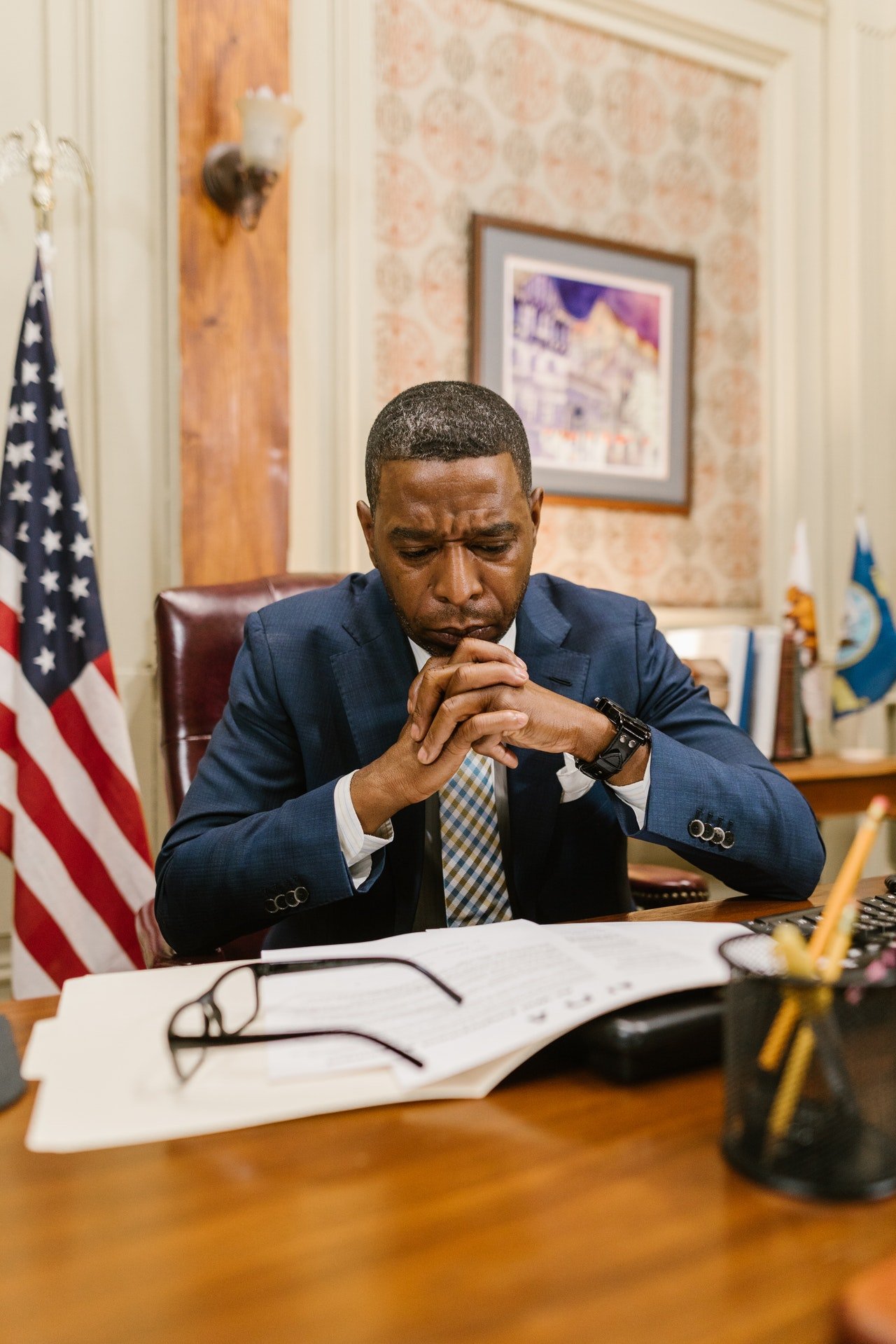 Mr. Johnson told them why he asked Alexandra to come. | Source: Pexels
"It doesn't make sense. Why would I go?" Alexandra asked her daughter.
"I don't know, Mom. Mr. Johnson said you had to come or the will couldn't be read. I don't know what's going on," Stephanie stated.
Therefore, Alexandra went to the meeting. Mary frowned at her presence but couldn't comment before the lawyer started speaking. "I know you are all wondering why Mrs. Walton is here, and I'm afraid there's a situation," Mr. Johnson began.
Alexandra was puzzled. She had never met Mr. Johnson before, but Stephanie told her that Kyle hired him when he decided to draw up his will. She and Kyle had used an attorney-mediator for their divorce.
"Mrs. Walton, we just discovered that you and Mr. Walton are still married," Mr. Johnson exposed. Everyone in the room started speaking at the same time, including Mary.
"That's impossible, Mr. Johnson. I was there. We got divorced," Alexandra insisted.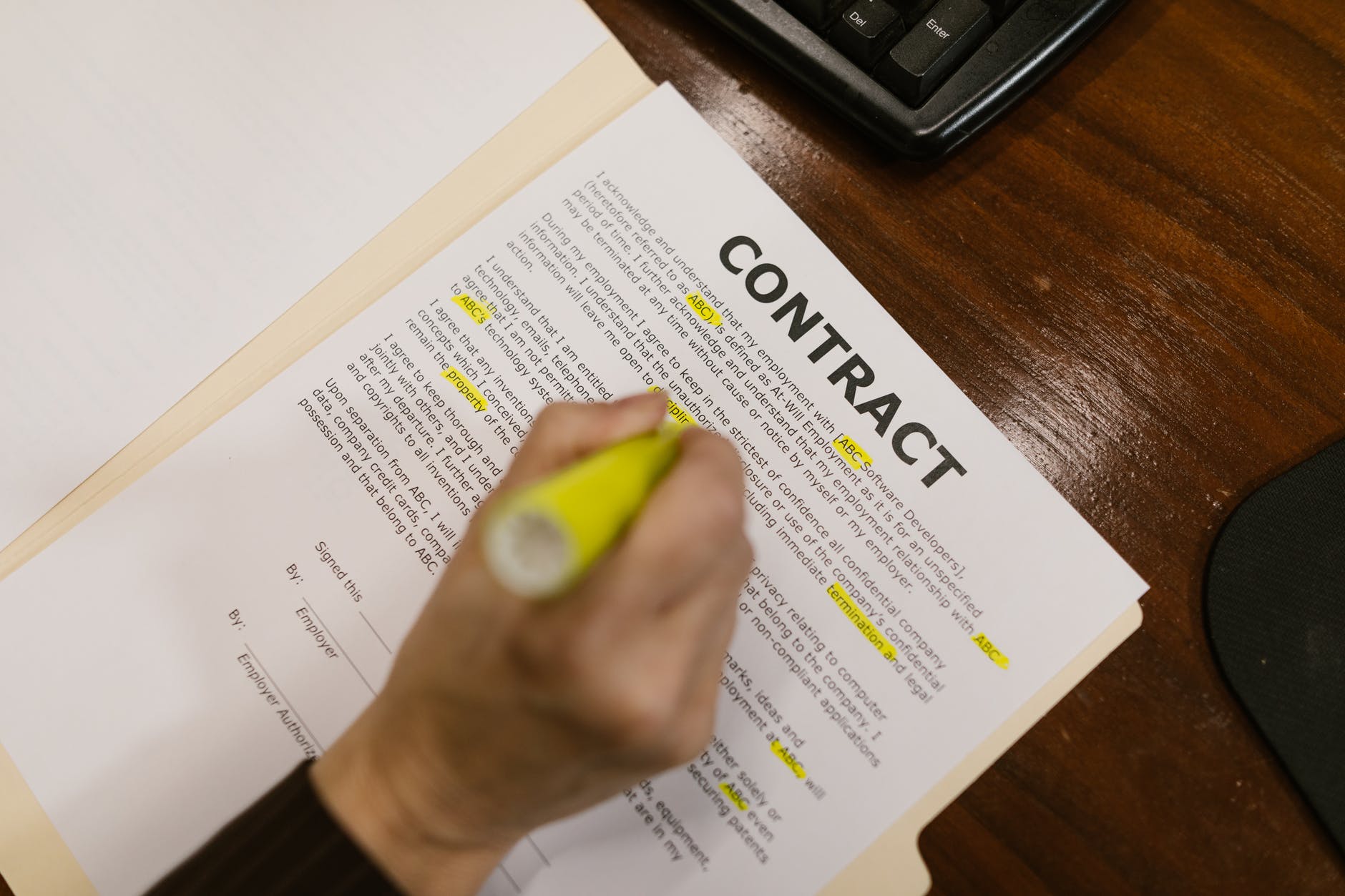 The lawyer explained that Alexandra could contest Kyle's will. | Source: Pexels
"I'm sorry to say that the attorney you used back then did not file the proper paperwork, which presents a big problem," the lawyer began. "You are Mr. Walton's widow and are entitled to half his assets regardless of his latest will."
Alexandra's jaw went slack and Mary seethed with anger. "No! I am Kyle's real widow! This is unfair! We've been together for ten years! I can't believe this! Will I get kicked out of my house?" she exclaimed desperately.
"Mary, calm down. No one is going to kick you out of Dad's house," Henry chimed in. "Right, Mom?"
Alexandra didn't know how to answer her son's question. "Mr. Johnson, please explain a little more. Is his current will completely invalid?"
"Not exactly. But your marriage contract takes precedence. If you want the assets, they are yours. Ms. Jones could try to contest the decision based on Kyle's will, but California law will most likely side with you," Mr. Johnson continued.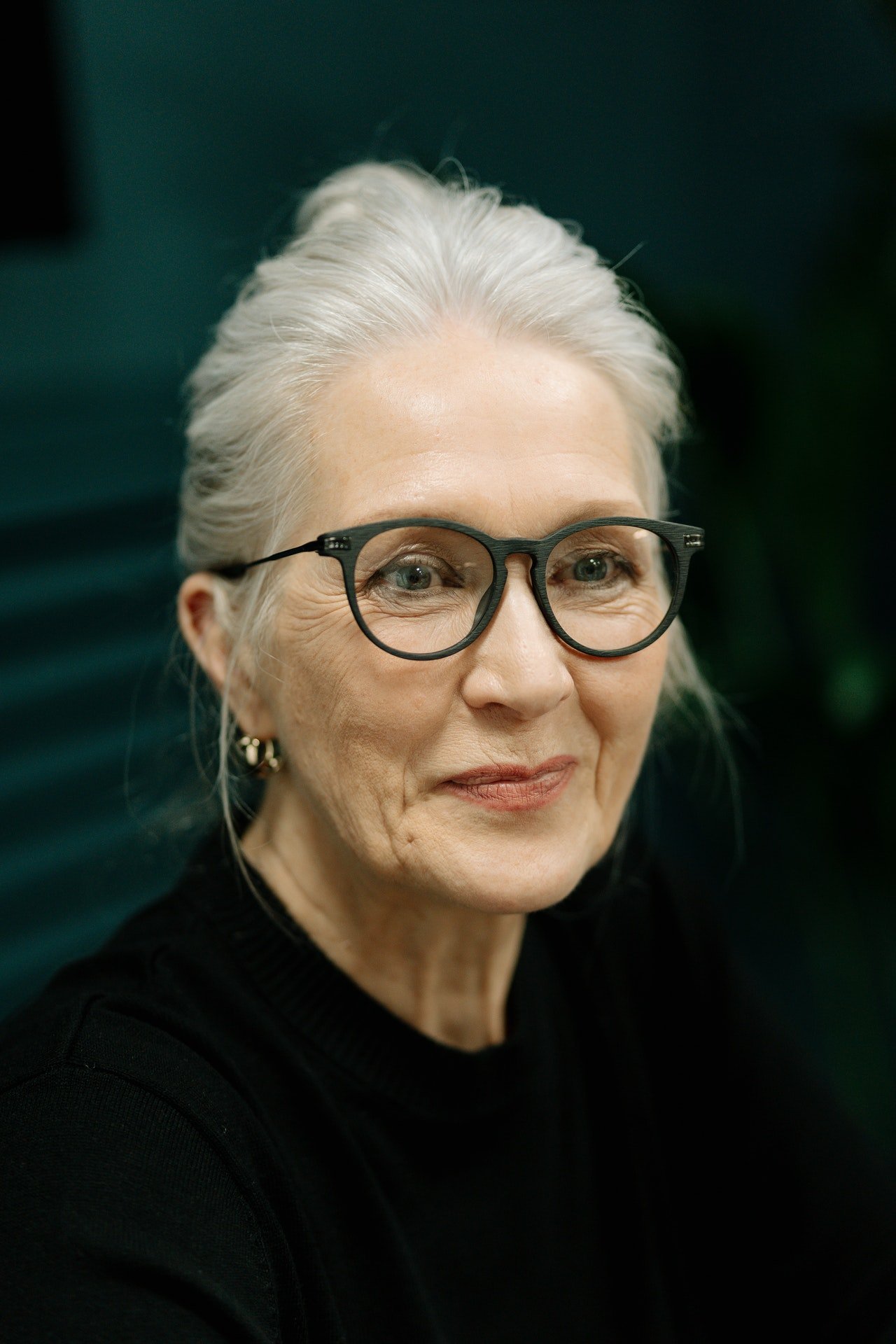 Alexandra thought back to her life with Kyle before making her choice. | Source: Pexels
"Mom, what are you going to do?" Stephanie asked her seriously and put a hand on her knee.
Alexandra thought back to her relationship with Kyle. They loved each other once, but they didn't want anything to do with one another by the end of their marriage. Meanwhile, Kyle fell in love with another woman.
He didn't believe in marriage anymore, but they had been together for a long time by then. Mary didn't deserve to lose the house, and everything else on top of losing the man she loved. Therefore, Alexandra knew what she had to do.
"I don't want his assets at all. I want his latest will to be executed as he desired," she spoke up. Everyone in the room smiled in relief. "Is there something else I should do now, Mr. Johnson? Do we have to file for divorce again even if Kyle is gone?"
Alexandra was glad everything turned out well. | Source: Pexels
"No, Mrs. Walton. You don't have to do that at all. I just need to inform everyone of this technicality just in case," the lawyer answered.
"Well, then. I should go. I'll wait for you outside, Stephanie," Alexandra told her daughter and exited the office.
That night, Stephanie thanked her for doing the right thing because neither she nor her siblings wanted to see anyone battling over their father's money. She also told her mother that Kyle had left the house and enough money for Mary to live the rest of her life peacefully.
The rest was divided among his children. "I'm glad, honey," was all Alexandra had to say.
What can we learn from this story?
Do the right thing. Alexandra could've been greedy and demanded the assets, but she did the right thing by everyone.
Check that your affairs are in order. They should've discovered the technicality in their divorce earlier, but sometimes, people put too much trust in others.
Share this story with your friends. It might brighten their day and inspire them.
If you enjoyed this story, you might like this one about a train driver who discovered a baby on the train tracks.
This account is inspired by our reader's story and written by a professional writer. Any resemblance to actual names or locations is purely coincidental. All images are for illustration purposes only. Share your story with us; maybe it will change someone's life. If you would like to share your story, please send it to info@amomama.com. 
Please fill in your e-mail so we can share with you our top stories!