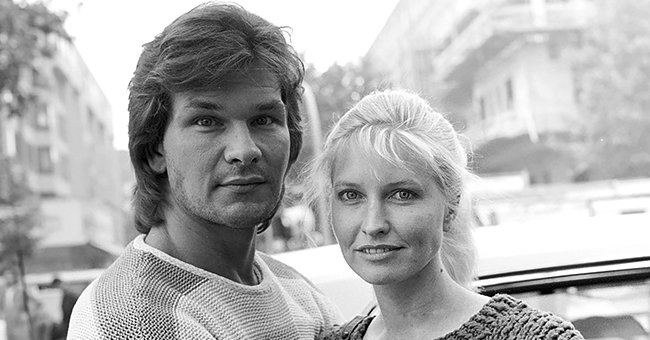 Getty Images
Patrick Swayze was Crushed after Losing Kid & Slid into Addiction after Old Dream to Be Dad
The "Dirty Dancing" and "Ghost" star Patrick Swayze dealt with many tragedies in his life — from grief over his dad and sister's death to losing an unborn baby — The star found comfort in alcohol for nearly a decade.
The late Actor Patrick Swayze established himself as one of the most loveable stars of his time, gaining the Sexiest Man Alive title in 1991. Unfortunately, his early demise came in 2009 after losing the battle with pancreatic cancer.
Behind the cameras, Swayze fought many battles — the grief of his father and sister, the trauma of a partner's miscarriage, and alcoholism.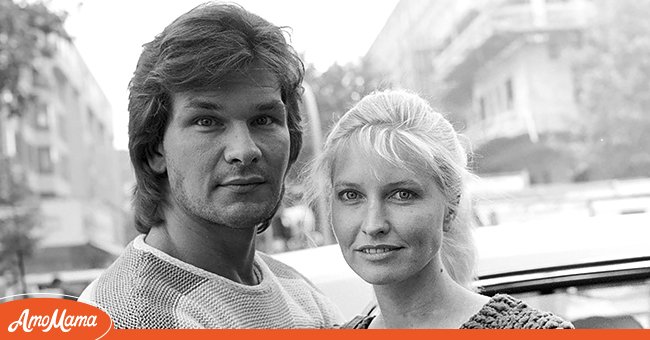 A photo of Hollywood actor Patrick Swayze and his life-time partner, Lisa Niem circa 1987 | Source: Getty Images
Patrick Swayze's dancing ability in his most beloved movie "Dirty Dancing" was no accident. The actor's mother was a dance instructor and founder of the Houston Jazz Ballet Company, so he grew up dancing to perfection.
The young Swayze excelled in dance and sports, but a knee injury he sustained at 18 kept him from pursuing a career in soccer and getting a scholarship. Doctors told him he would never walk "normally" again, but Swayze didn't take it as a final word.
He was determined to prove all doctors wrong, so he threw himself into ballet as a form of rehabilitation. Ballet and dancing became his life before he took the acting path.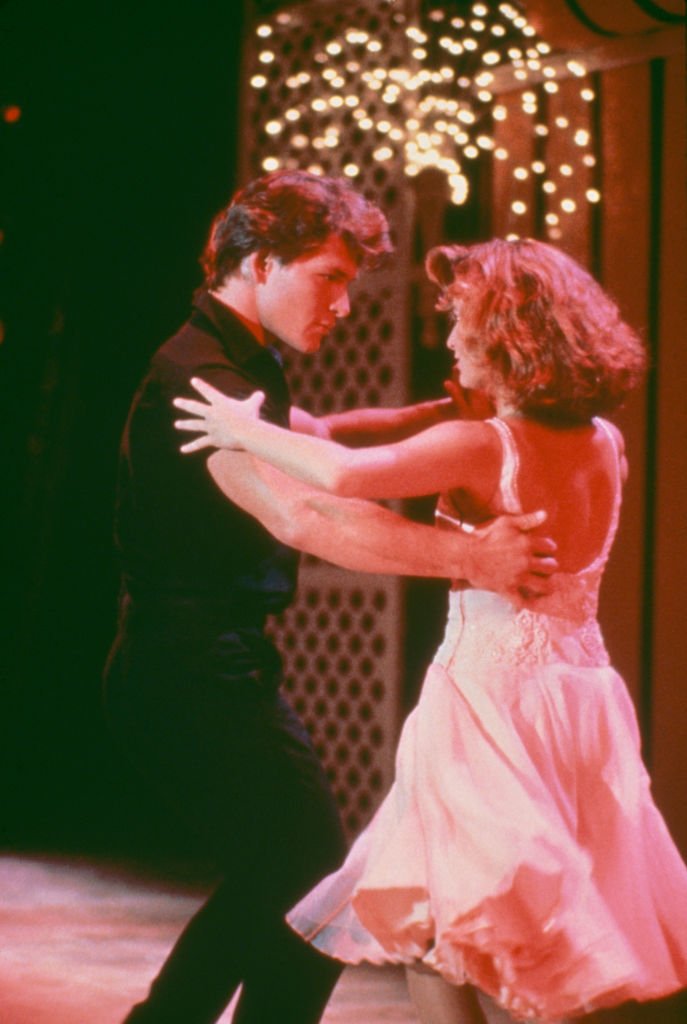 American actors Patrick Swayze (1952 - 2009) and Jennifer Grey star in the film 'Dirty Dancing', 1987. | Source: Getty Images
A DANCER'S LIFE
Swayze went to New York to train at the famous Joffrey Ballet before becoming a principal dancer with the Eliot Feld Ballet Company. His training landed him roles on Broadway over the years. Ballet also introduced Swayze to the love of his life.
In 1972, he met a 16-year-old dance student named Lisa Niemi, and they fell in love. The duo tied the knot in 1975 and stayed together until he passed away in 2009.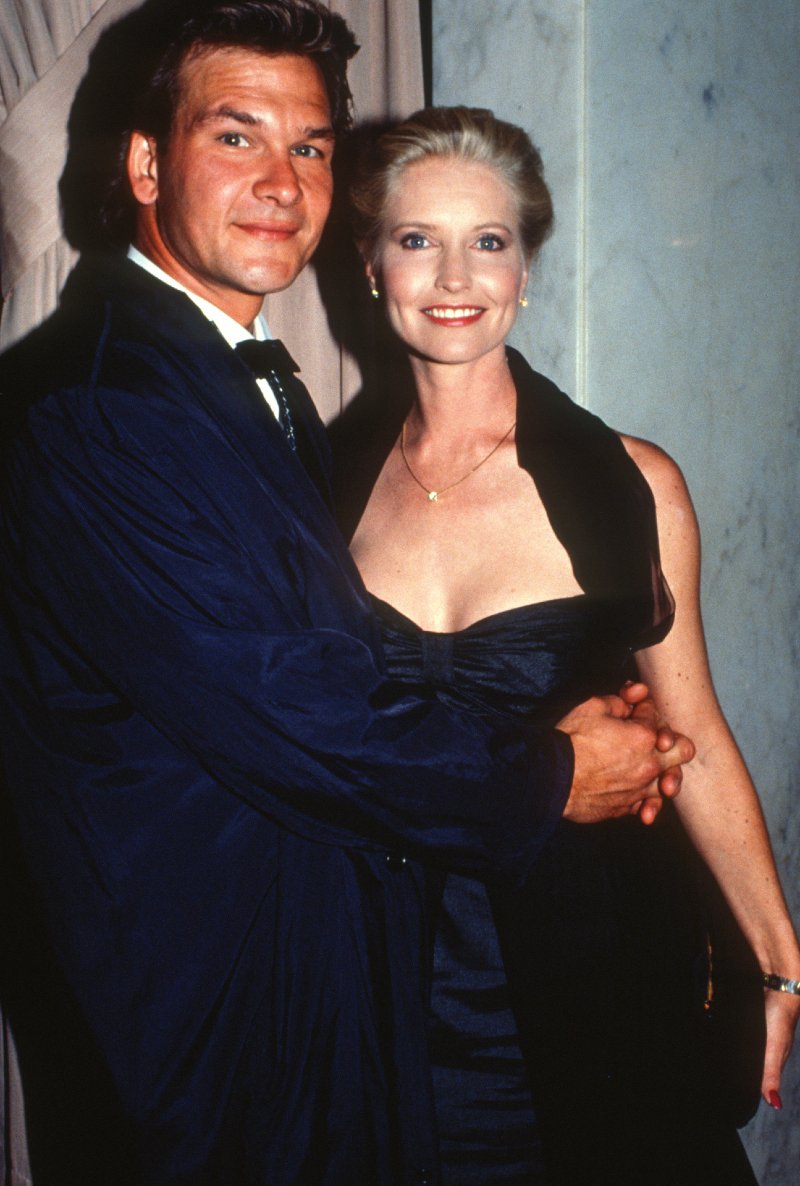 Patrick Swayze and Lisa Niemi photographed circa 1985. | Image: Getty Images.
BATTLING THE BOTTLE
At 23, another issue with his knee would prevent Swayze from pursuing another path — his career as a dancer. A terrible infection in his injured knee made him abandon his dancing profession, move to LA, and pursue an acting career.
Leaving ballet, however, left him with a void that he spent many years of his life trying to fill in. As a result, the late actor and dancer found comfort in alcohol.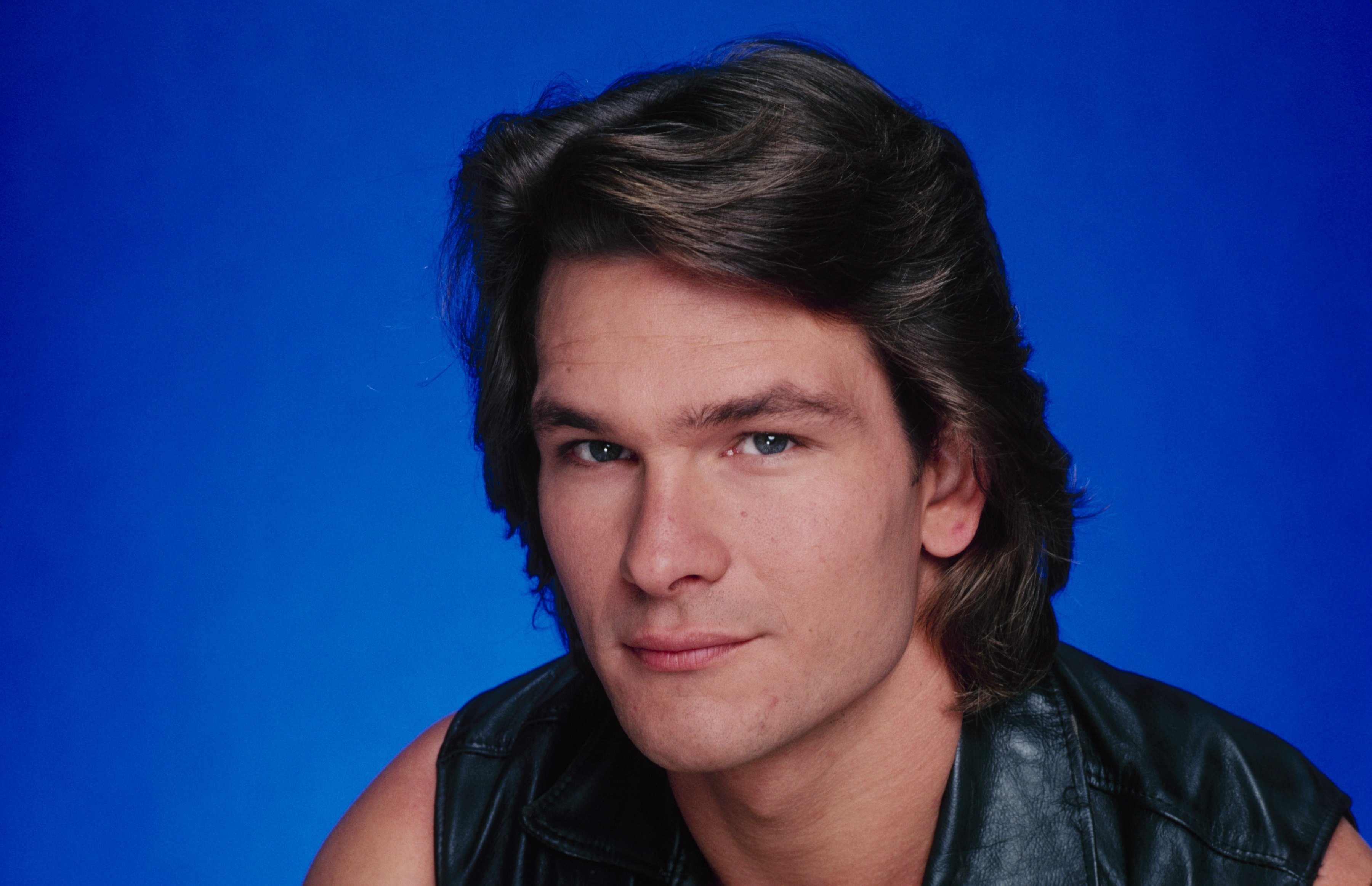 A portrait of the actor Patrick Swayze, in 1982. | Source: Getty Images
In 1982, his pain got worse. Swayze's father died at 57, and he grew devastated. The "Ghost" star's long battle with his addiction went on for about a decade as he tried to numb his grief, as he recalled:
"I'd never been much of a drinker but one of the first things I did after my dad died was buy a case of his favorite beer, Budweiser."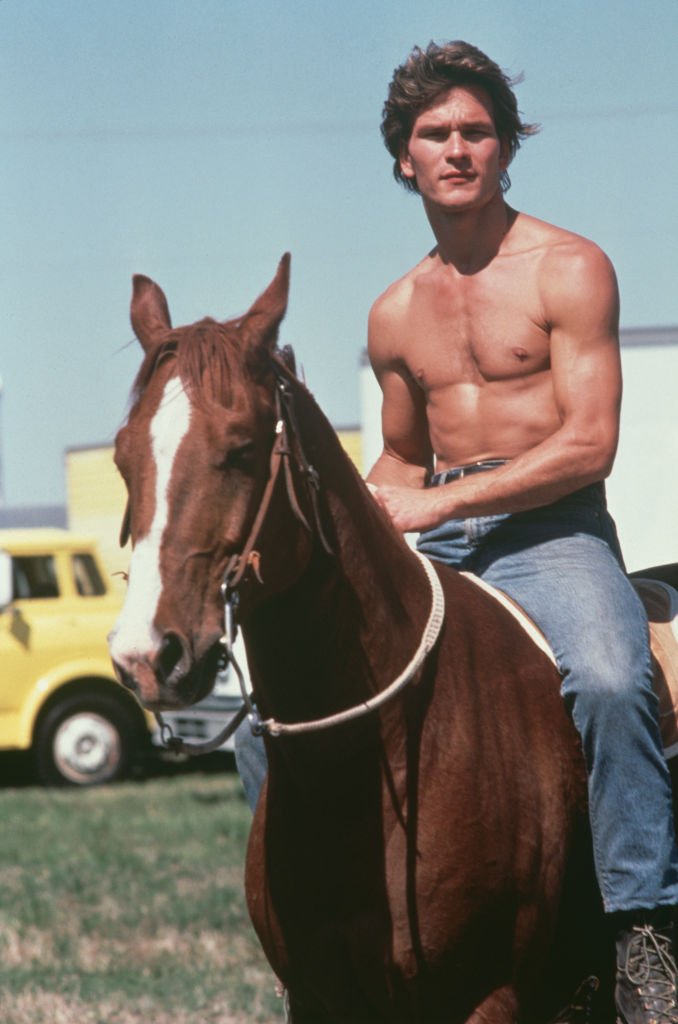 Patrick Swayze on the set of "The Outsiders", circa 1982. | Source: Getty Images
His relationship with excessive alcohol consumption went on and off, and although he scaled back his drinking while shooting "City of Joy," he eventually turned to the bottle again. The following year, while filming "Father Hood," he was drinking on the set. He once shared:
"We were trying to shoot a scene where I'm in the back of a car, but I had so much to drink that I kept passing out while the cameras were rolling."
Swayze and his wife even briefly separated because of his drinking. The separation resulted from a relapse he suffered after leaving a rehab facility in Tucson, Arizona. They reconciled in 2004 and continued one of the longest-lasting unions of Hollywood.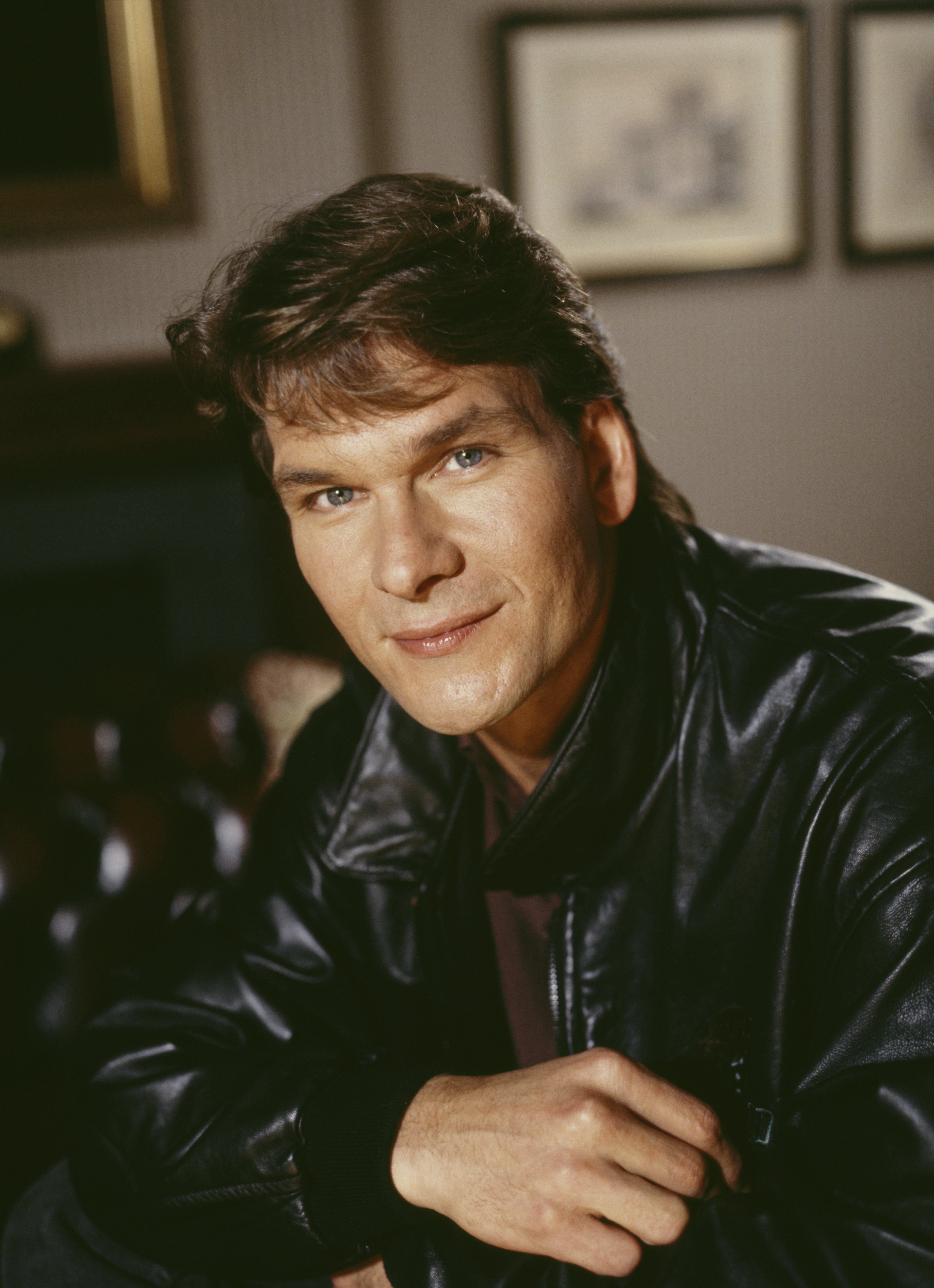 American actor Patrick Swayze (1952 - 2009), circa 1990. | Source: Getty Images
TRAGEDY STRUCK AGAIN
Patrick Swayze dreamt of being a father as great as his dad was to him. But when Lisa finally got pregnant, she had a miscarriage. In the memoir he wrote with his wife, "The Time of My Life," he shared:
"I'd been so excited that day, so thrilled at going to see my baby's heartbeat, and he was dead. I couldn't handle it. When we got to the parking lot Lisa and I both wept bitterly..."
Despite being considered a sex symbol, the "Dirty Dancing" star battled with the title. Swayze felt being dubbed a sex symbol prevented him from taking more "serious" acting roles. It happened with his role in "Ghost."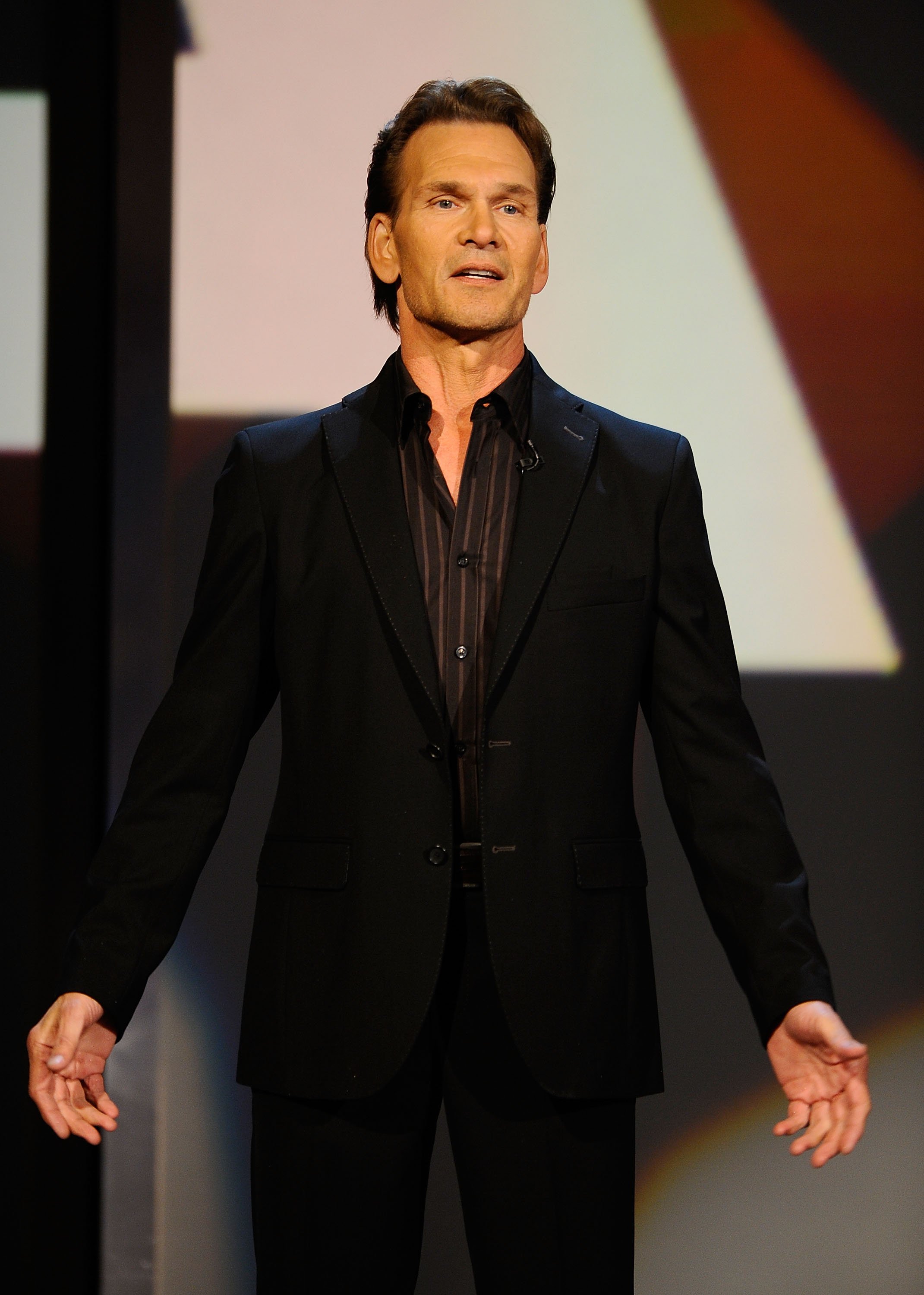 Patrick Swayze attends Stand Up To Cancer at the Kodak Theatre on September 5, 2008 in Hollywood, California. | Source: Getty Images
Initially, the film's director Jerry Zucker didn't want to cast Swayze because of the other movies he'd been in. Thankfully, Swayze proved he was meant to play Sam Wheat in the romance-thriller film by crushing the audition.
"Ghost" was the highest-grossing film of its year, and Swayze received a Golden Globe nomination for his performance. In the following year, he played another major hit in "Point Break."
But in 1994, the Hollywood legend was affected by another tragic loss. This time his younger sister, Vicky, took her own life. Three years later, while shooting a horseback scene for the film "Letters From a Killer," he fell off and hit a tree.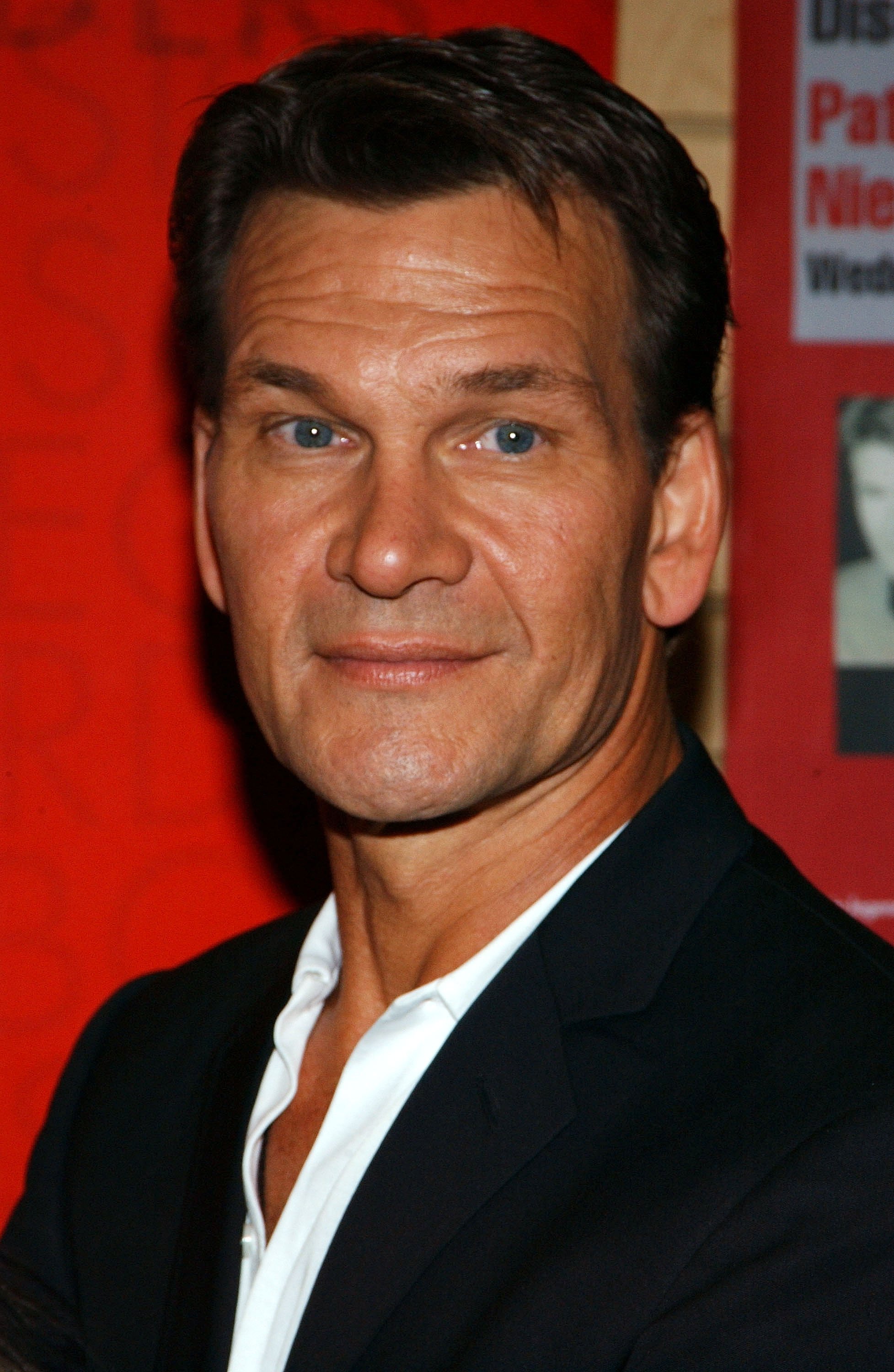 Actor Patrick Swayze appears at Borders Bookstore to sign copies of his new movie "One Last Dance" August 24, 2005 in New York City. | Source: Getty Images
He broke both legs and suffered other life-threatening injuries. Once again, he resorted to alcohol to cope and took a break from acting. He returned to the screens in 1998's "Black Dog."
Despite Swayze's star power, his career didn't recover until a few years later when he appeared in "Donnie Darko" in 2001 and "Waking Up in Reno" in 2002.
In 2003, he shared the screen with his wife in "One Last Dance," which he co-produced. His final role was in an FBI drama, "The Beast."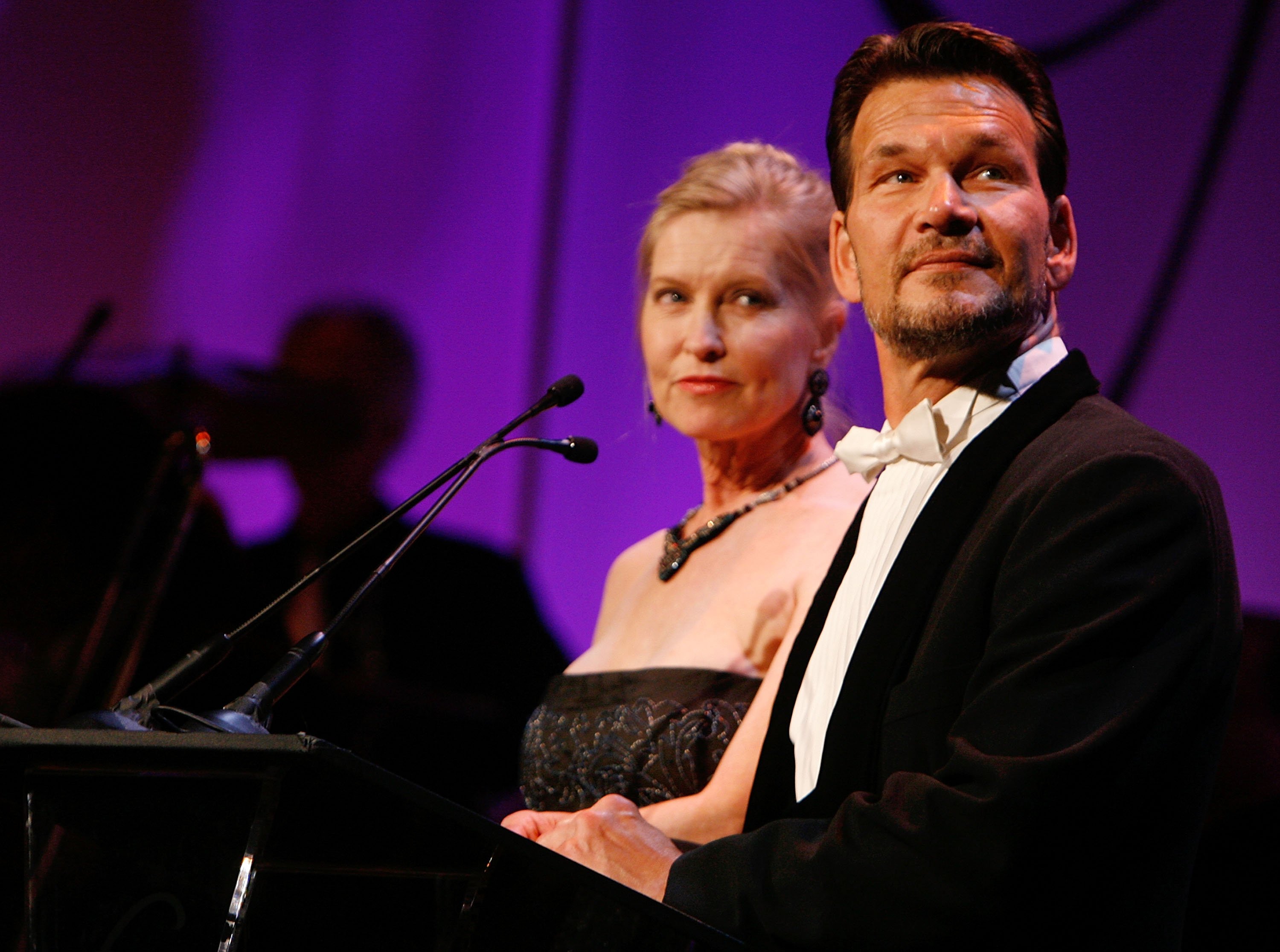 Lisa Niemi (L) and actor Patrick Swayze speak onstage during the 9th annual Costume Designers Guild Awards held at the Beverly Wilshire Hotel on February 17, 2007 in Beverly Hills, California. | Source: Getty Images
Less than a year after Swayze's death in 2009, Lisa Niemi and his brother, Donny Swayze, sat down with Access Hollywood's Billy Bush. The pair talked about Lisa and her late husband's wish to become parents:
"Both of us always wanted to have kids. Just for whatever reason, that's something that didn't happen and something that, you know, I have had regrets about."
Bush asked her if she thought about adoption and whether she'd consider it after her long-time partner passed away, but she said that isn't something that would work now.
Please fill in your e-mail so we can share with you our top stories!
The information in this article is not intended or implied to be a substitute for professional medical advice, diagnosis or treatment. All content, including text, and images contained on news.AmoMama.com, or available through news.AmoMama.com is for general information purposes only. news.AmoMama.com does not take responsibility for any action taken as a result of reading this article. Before undertaking any course of treatment please consult with your healthcare provider.