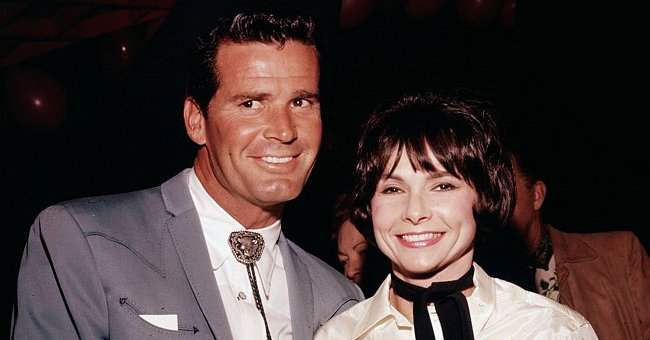 Getty Images
James Garner's Wife Lois Clarke, Who Was Shunned by His Family, Dies at 98, Daughter Announced
James Garner's daughter Gigi shares that her mother has passed away at the age of 98. The news comes just seven years after her beloved husband died.
James Garner and Lois Clarke's love story had many challenges. Despite it all, the couple stood the test of time and remained married for almost 58 years.
Garner and Clarke got married on August 17, 1956. They only knew one another for a couple of weeks before deciding to settle down and walk down the aisle.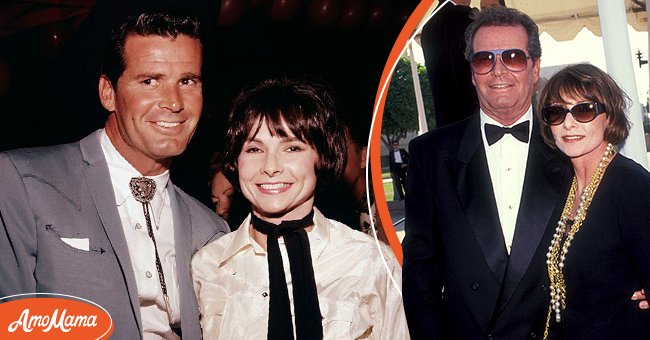 James Garner and Lois Clarke at a party circa 1965 (left), James Garner and Lois Clarke attend the 43rd Emmy Awards on August 25, 1991 (right) | Source: Getty Images
JAMES GARNER'S LIFE
Born James Scott Bumgarner in Oklahoma back in 1928, Garner was known for starring in the Western TV series "Maverick." He also appeared on blockbuster films like "The Great Escape," "Grand Prix," and the Oscar-winning "Victor Victoria."
Like many actors in the 1940s and 1950s, Garner was also a war veteran. He was the first Oklahoman to be drafted into the US Army during the Korean War. For his service, he received two Purple Hearts after suffering two battlefield injuries.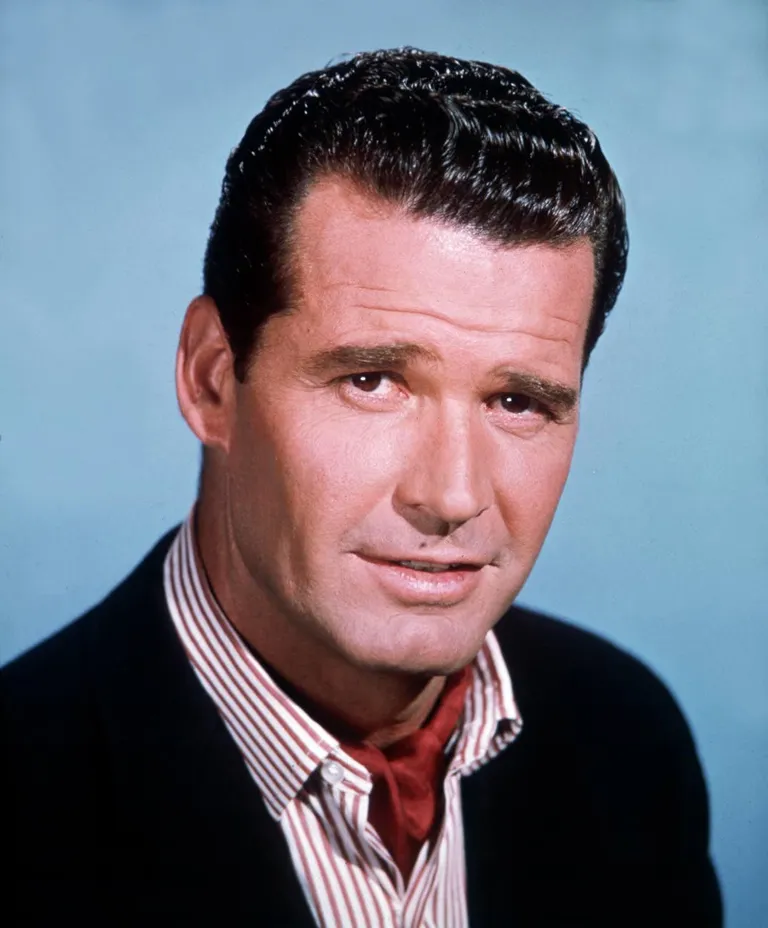 A portrait of American actor James Garner, on January 4, 1967. | Photo: Getty Images.
HIS HOLLYWOOD CAREER
When he returned to the US, he ventured into acting. In 1985, the actor was nominated for an Oscar for 1985's "Murphy's Romance" and a Golden Globe for "Decoration Day" five years later.
Garner continued acting until the 2000s, landing a role in the ABC sitcom "8 Simple Rules." He also had supporting roles in hit movies like "Divine Secrets of the Ya-Ya Sisterhood" and "The Notebook."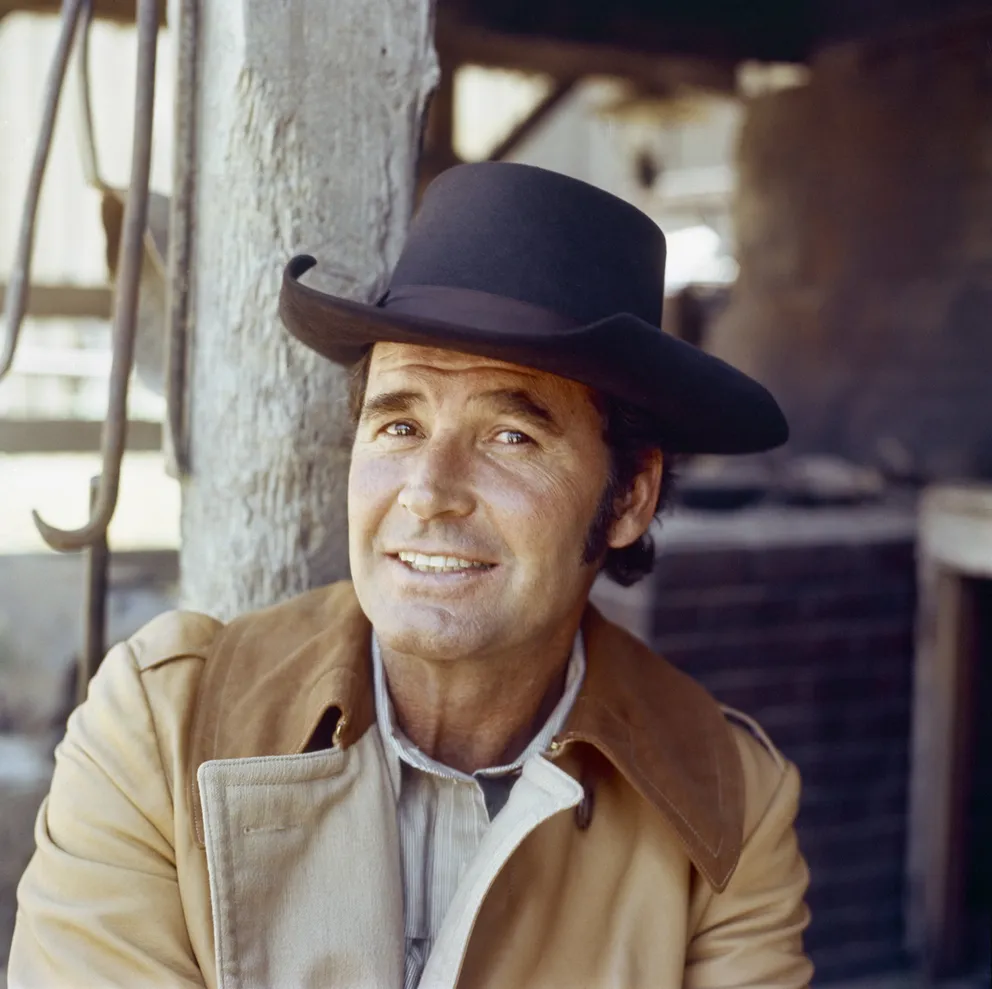 James Garner as Sheriff Jim Nichols in "Nichols" in 1971. | Photo: Getty Images.
BEING REMEMBERED FOR HIS CRAFT
In 2004, he won a Screen Actors Guild award for Best Supporting Actor and was also given the Life Achievement Award. After winning the award, SAG President Melissa Gilbert said:
"[Garner] is a man who has served his peers, his community, and his country with integrity and quiet generosity. He epitomizes class, style, wit, and depth."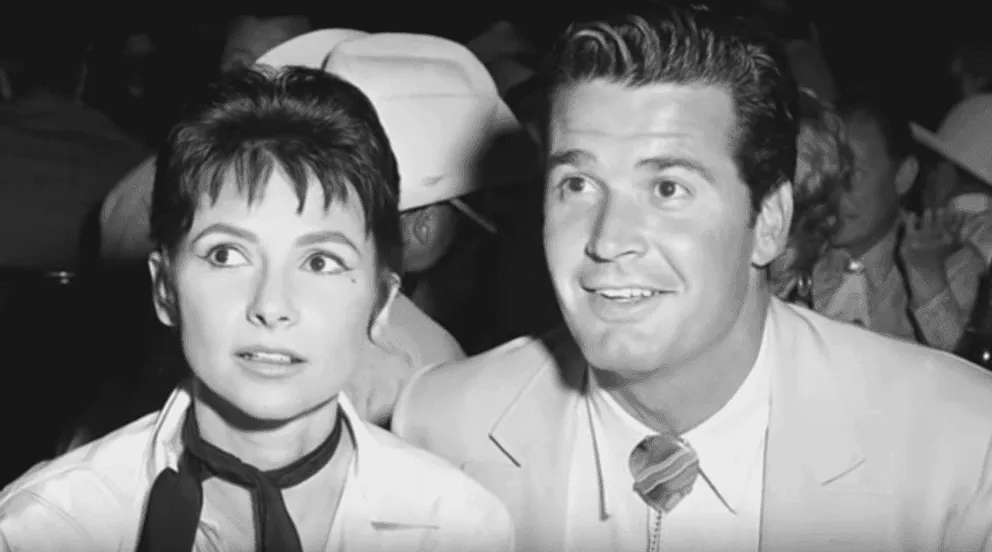 James Garner and Lois Clarke. | Photo: Youtube.com/AssociatedPress
HIS PERSONAL LIFE
The same way his career lasted decades, his marriage also stood the test of time. He met Clarke at an Adlai Stevenson-for-President rally. While their presidential bet lost, Garner once wrote that he won.
It was love at first sight for the actor, noting that Clarke was "as beautiful as she was sweet." His future wife reminded himself of Audrey Hepburn but "full-bodied" like Sophia Loren.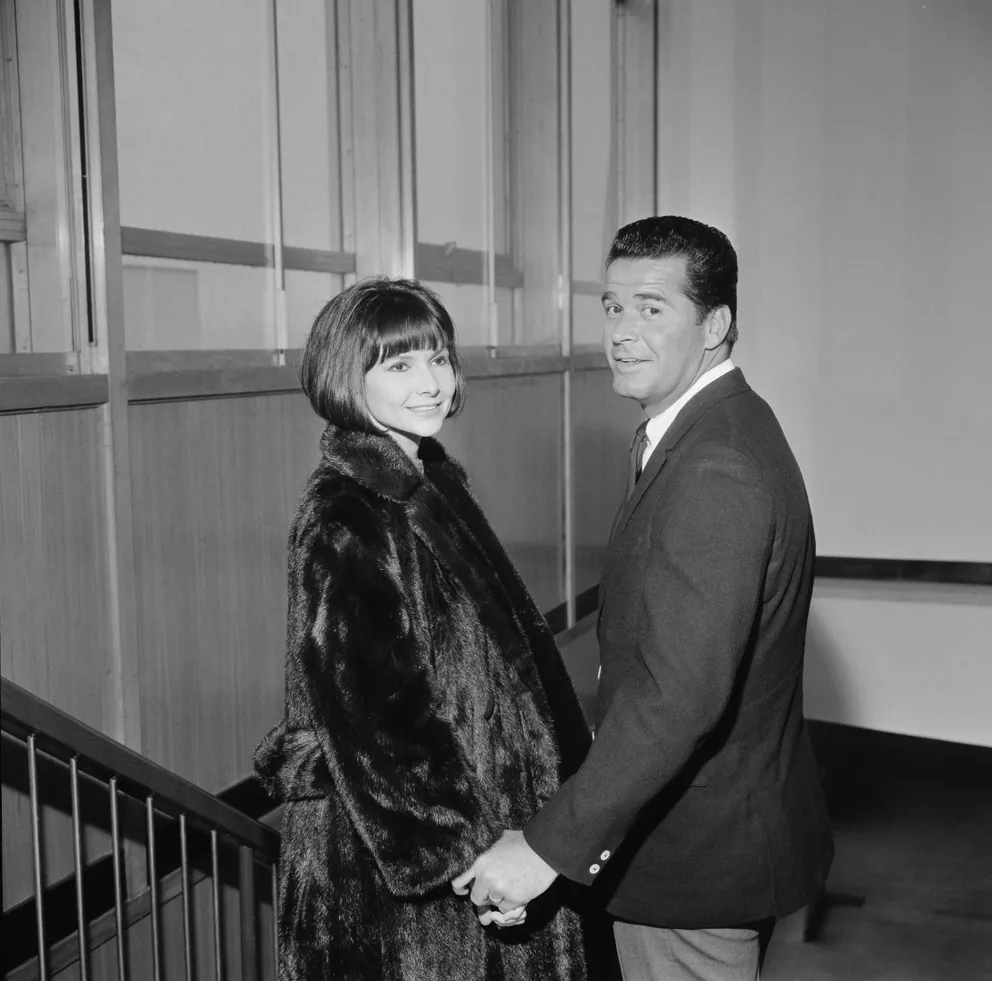 American actor James Garner and his wife Lois Clarke on March 1,1964. | Photo: Getty Images.
A FAIRYTALE ENDING
After their first meeting, he and Clarke saw each other every day, sometimes even twice. A couple of weeks later, they got married in the Beverly Hills courthouse.
When they got married in 1956, the pair decided to stick by one another despite all odds. The actor adopted Kimberly, his wife's daughter, from a previous marriage, giving her his last name.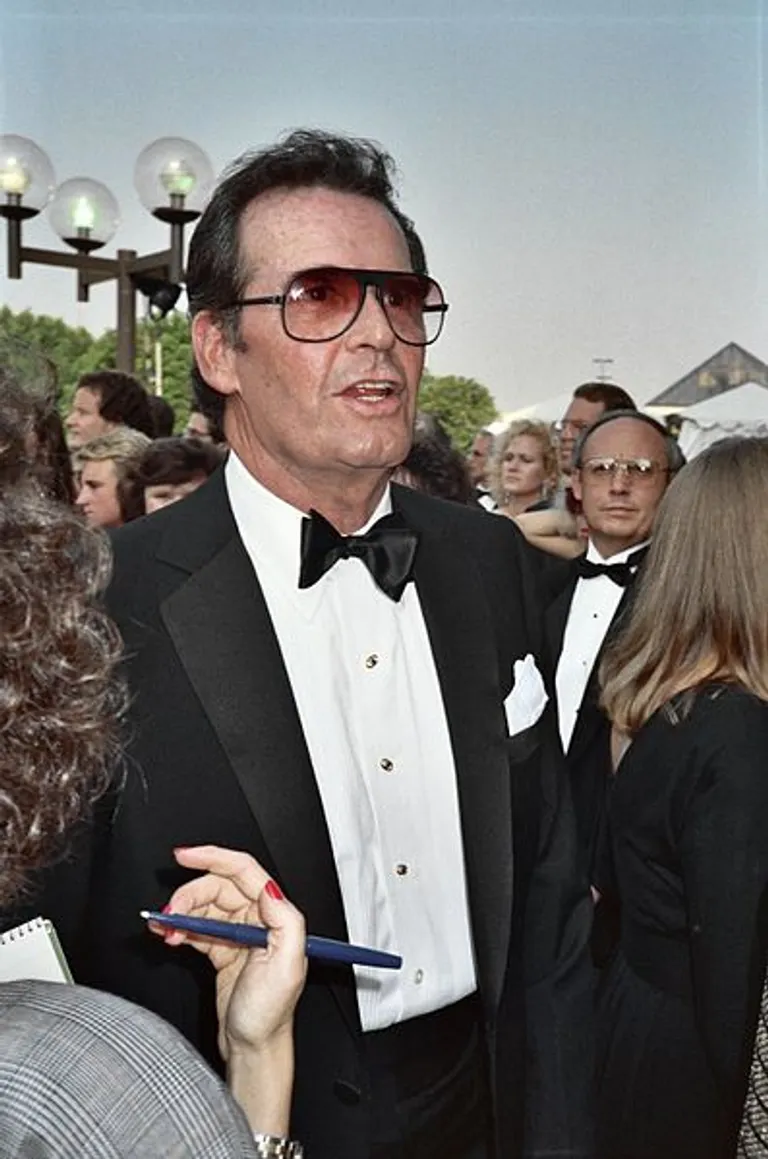 James Garner at the 39th Emmy Awards. | Photo: Wikimedia Commons
HIS FAMILY'S RESERVATIONS
The actor's family was mainly against the marriage, pointing out that they did not have anything in common. The first striking difference was how tall Garner was while Clarke was petite.
In addition to their height difference, Garner was an athletic person, while Clarke enjoyed the indoors more. Another contrast was how the actor came from a small Oklahoma town, while Clarke was a city girl from LA.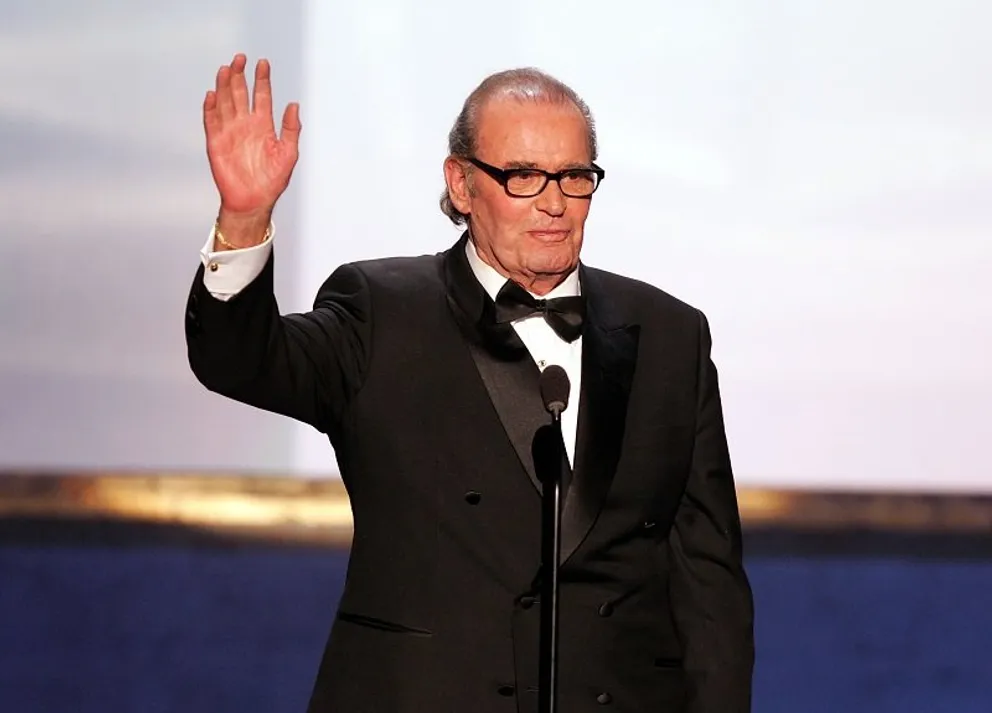 James Garner on February 5, 2005 in Los Angeles, California | Photo: Getty Images
CHOOSING TO SEE THE POSITIVE
However, the biggest difference that his family noted was that he was a Methodist, while Clarke was Jewish. For the couple, however, this was no issue as they were not religious.
However, Garner and Clarke could not care less for these differences about themselves, as they believed they were the perfect match for one another. Garner once wrote:
"What they saw as weaknesses, we saw as strengths. Lois had what I lacked and vice versa."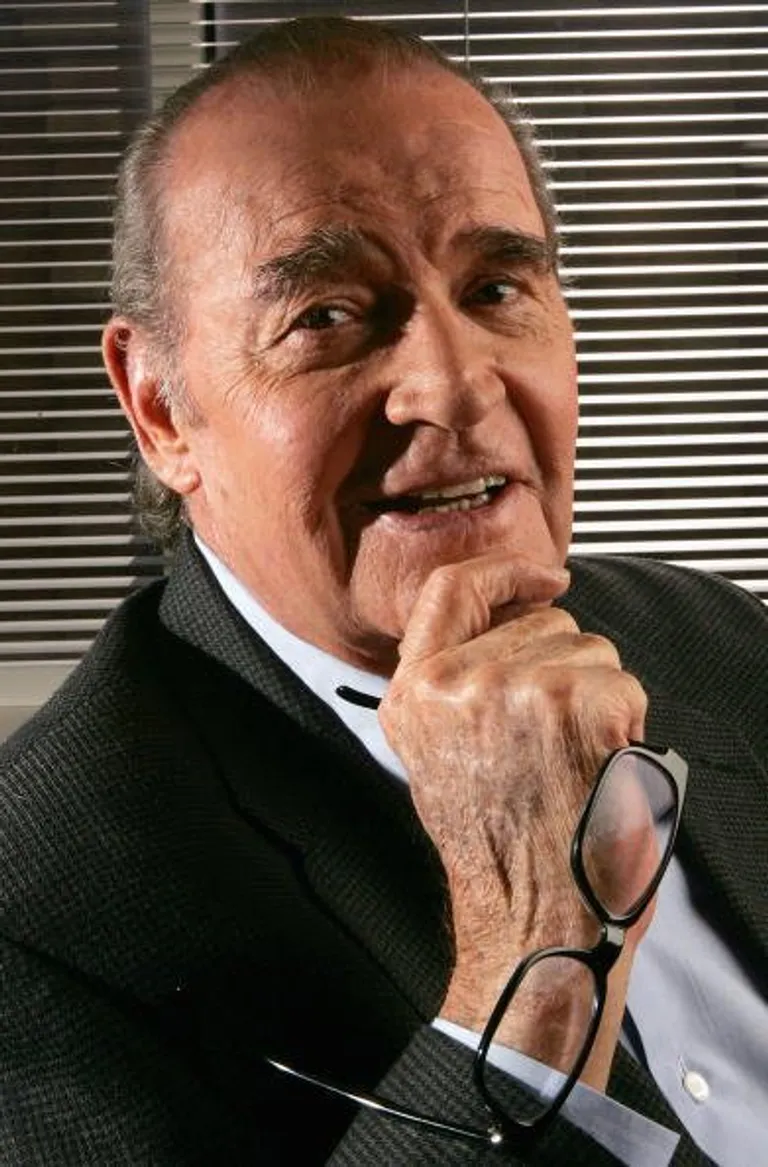 James Garner at the Walt Disney Studios on October 31, 2005 in Burbank, California | Photo: Getty Images
HAPPILY IN LOVE
They had their honeymoon at an old hotel near San Diego, admittedly because it was the only thing they could afford at the time. Clarke recalled having to drag her husband to the beach and to watch a play during their vacation.
However, Garner remembered it differently, saying that wherever she wanted to go, he went "cheerfully." He was the type of husband that was happy just to be near the love of his life.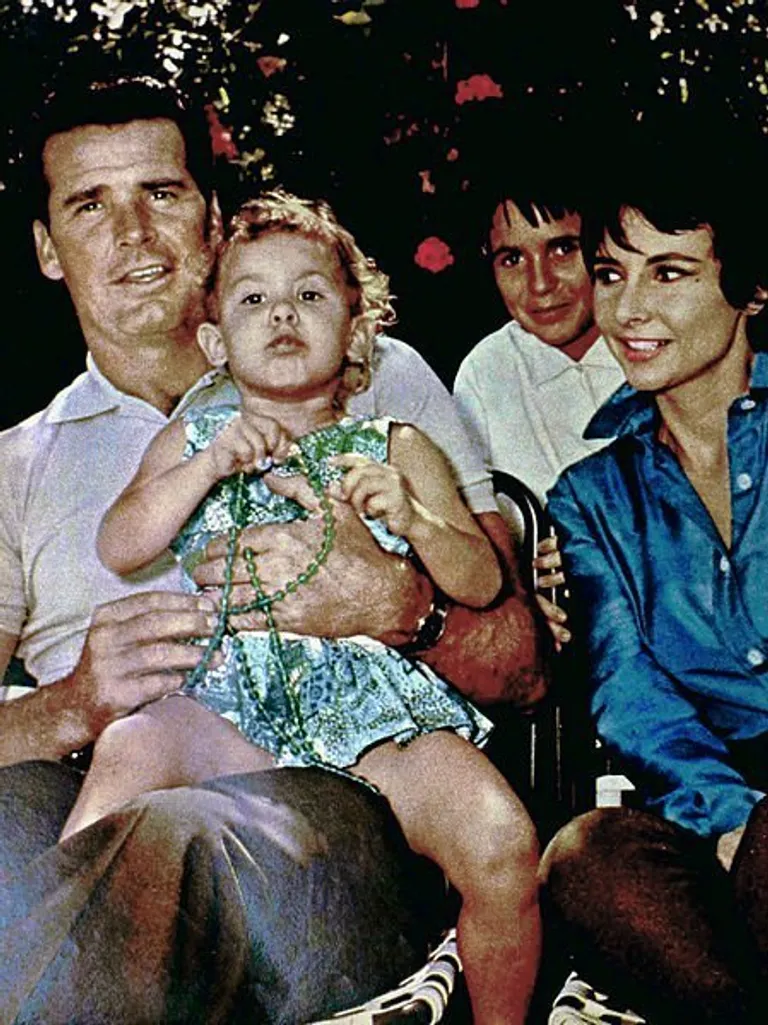 James Garner and his family in 1961. | Photo: Wikimedia Commons
EARLY MARRIED LIFE
They rented a small apartment in Sherman Oaks, as it was close to the studio where the actor worked. At the time, their daughter Kim had polio, a condition that required expensive treatments.
After getting married, Garner became serious about his career and life. He was a breadwinner, and he had a duty to fulfill to his family.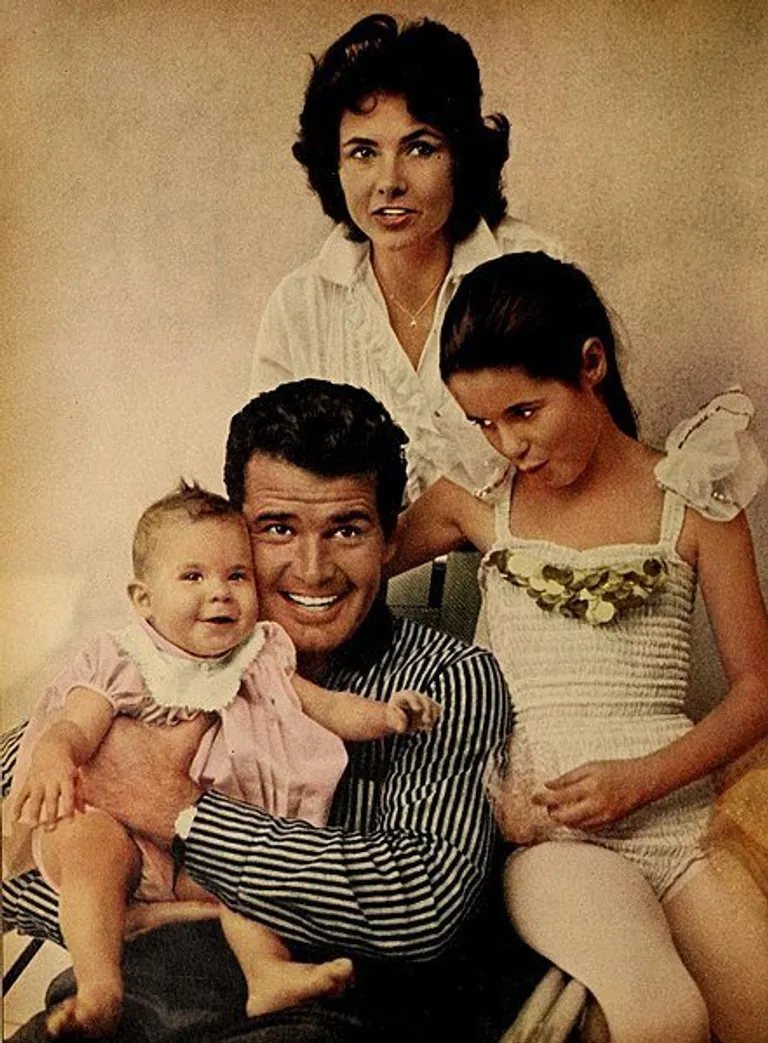 James Garner and his family in 1959. | Photo: Wikimedia Commons
HIS STRUGGLES WITH WARNER BROS.
At the time, he was tied down to a Warner Bros. contract that changed his name without his permission. They decided to knock out the "Bum" from his last name, which he accepted for his daughter Kim.
Garner called the studio "harsh," claiming they "owned you, body and soul." If he refused a part, he was suspended without pay, and the studio added time to his contract.
A HOLLYWOOD HOUSEWIFE
Through the years, Clarke was also known for being a Hollywood housewife. She was happy to be referred to by her husband's last name and not her maiden name.
When she saw her friend Betty Marvin, she was referred to as "Lois Clarke." She laughed and corrected her, saying: "Lois Garner, thank you."
MAKING A DIFFERENCE
While her husband was working, she, too, kept herself busy with the organization "SHARE." It was a charity group led by Hollywood wives, doing meaningful things for other people.
The actor and Clarke had another daughter, Gigi, born in 1958. Gigi announced her mother's death on Twitter, writing a short but sweet statement for her followers.
CLARKE AND GARNER'S DEATHS
Gigi chose not to share the cause of death, but she did share a throwback photo of her parents. The black and white photograph shows Garner and Clarke on holiday, symbolizing their reunion in the afterlife.
Garner passed away seven years prior at the age of 86. His publicist, Jennifer Allen, shared that the actor died of natural causes.
PAYING TRIBUTE
Following her father's death, Gigi paid tribute to him by creating an animal rescue fund in his name. She recalled how her dad did not have a public memorial, as he didn't want people to make a fuss over him.
That is why during the fifth anniversary of his passing, she paid public tribute by launching the James Garner Animal Rescue Fund (JGARF) for her dog-lover dad. She said:
"He rescued dogs and was a huge animal lover. There wasn't a dog or a baby that my dad did not want to meet."
Overall, Gigi remembers her father as an all-around "good guy." Regardless of the years that had passed, he made an effort to stay connected with his daughters. Growing up, she was also proud to have had the "most fun dad."
Please fill in your e-mail so we can share with you our top stories!