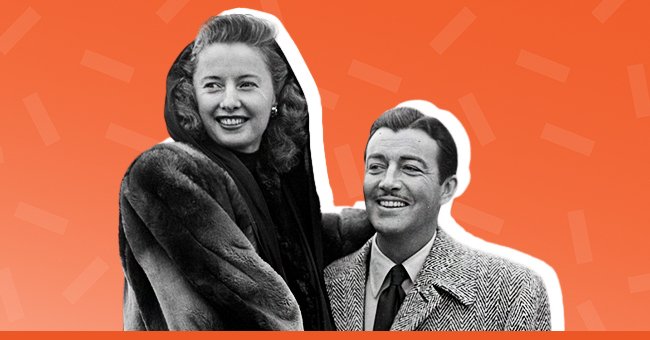 Getty Images
Barbara Stanwyck and Robert Taylor Allegedly Married to Cover up Their True Sexual Natures
Barbara Stanwyck and Robert Taylor were the darlings of Hollywood, and their marriage seemed perfect. However, film historians have constantly analyzed their union.
Their match has been considered a 'lavender marriage' — a relationship of convenience, fictitious, and arranged from the beginning. Critics suspect its purpose was to hide the stars' true sexual orientations.
Even though Stanwyck never spoke openly of her sexuality, her Biographer Axel Madsen once described her as the most famous lesbian in the closet of Hollywood.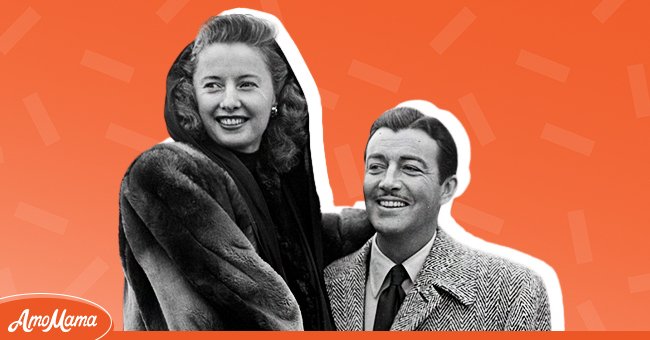 Barbara Stanwyck and Robert Taylor on board a ship on February 13, 1947 | Photo: Getty Images
ABOUT BARBARA STANWYCK
Born Ruby Catherine Stevens in 1907, she experienced tragedy early in life. By the time she was four, she had lost both her parents and was raised in foster homes.
At 14, she decided to drop out of school and got a job as a wrapper. She did a couple of odd jobs, from filing, pattern cutting, even though she wanted to be in the entertainment industry like her sister, a showgirl.
With a tenacious character and above all endowed with a will to succeed, she got into the entertainment industry. She became a chorus girl, a dancer, and a dance instructor for gay men and lesbians.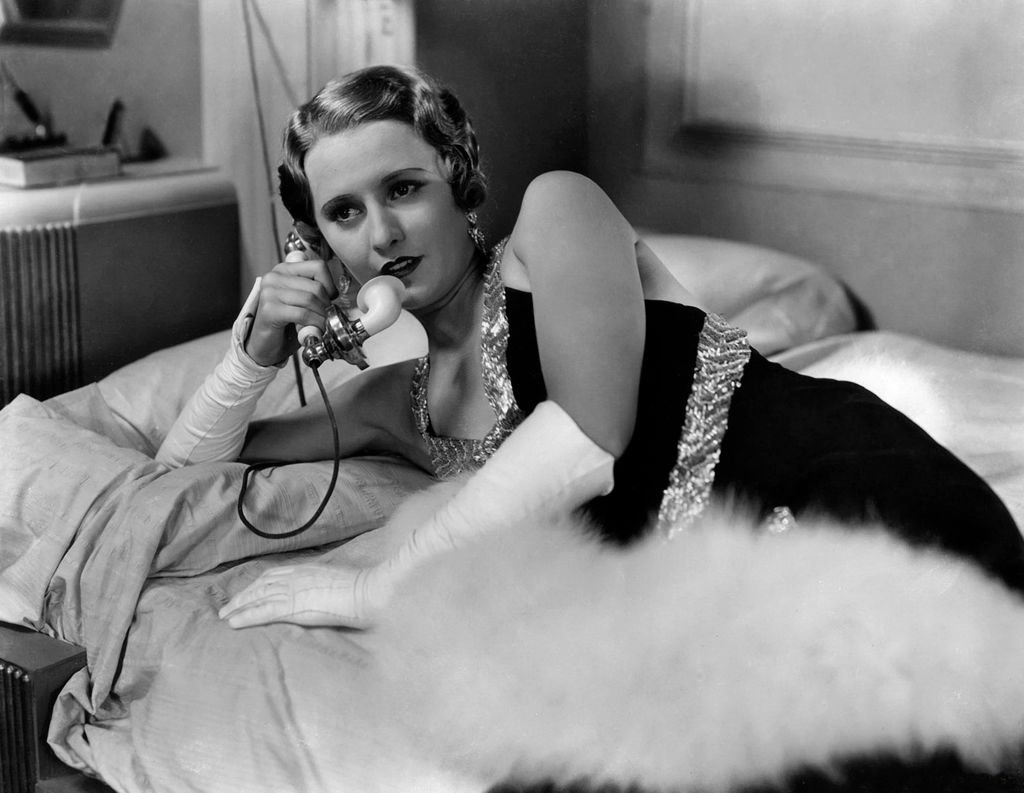 Barbara Stanwyck in a scene from the movie "Forbidden" | Photo: Getty Images
In 1926, Stanwyck was introduced to Willard Mack. Through this connection, she started appearing on Broadway stages without any acting lessons.
She changed her name, became a Broadway star, and got the leading role in "Burlesque" in 1927. She then fell in love with her "Burlesque" co-star, Frank Fay, and married by August 26, 1928.
Stanwyck could not have children, so the couple adopted 10-month-old Dion Anthony on December 5, 1932. Three years prior, in 1929, she met Director, Producer, and Writer Frank Capra, which launched her career.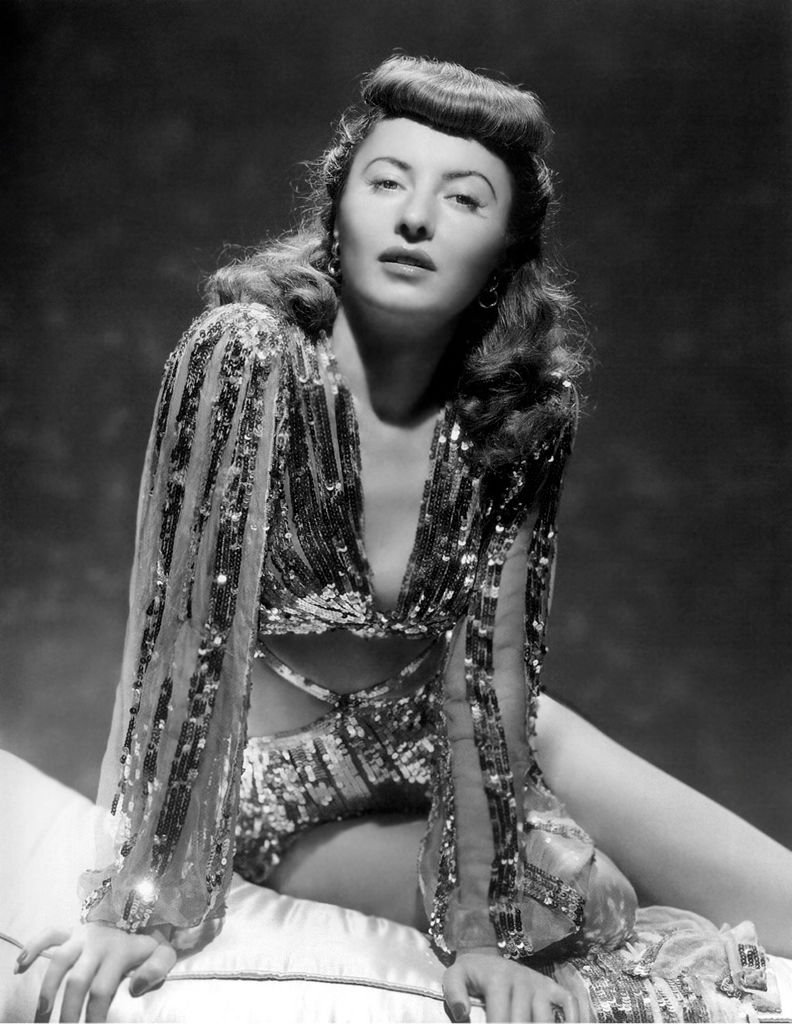 Barbara Stanwyck in a scene from the movie "Ball of Fire" | Photo: Getty Images
Her personality won over Capra, and he helped her soften her image, which he considered was a little too rough. This meeting with him opened new horizons for her in Hollywood.
The director had her sign a non-exclusive contract with Columbia. This contract allowed the actress to also shoot for Warner Bros studios and all the major Hollywood companies, from RKO to 20th Century Fox.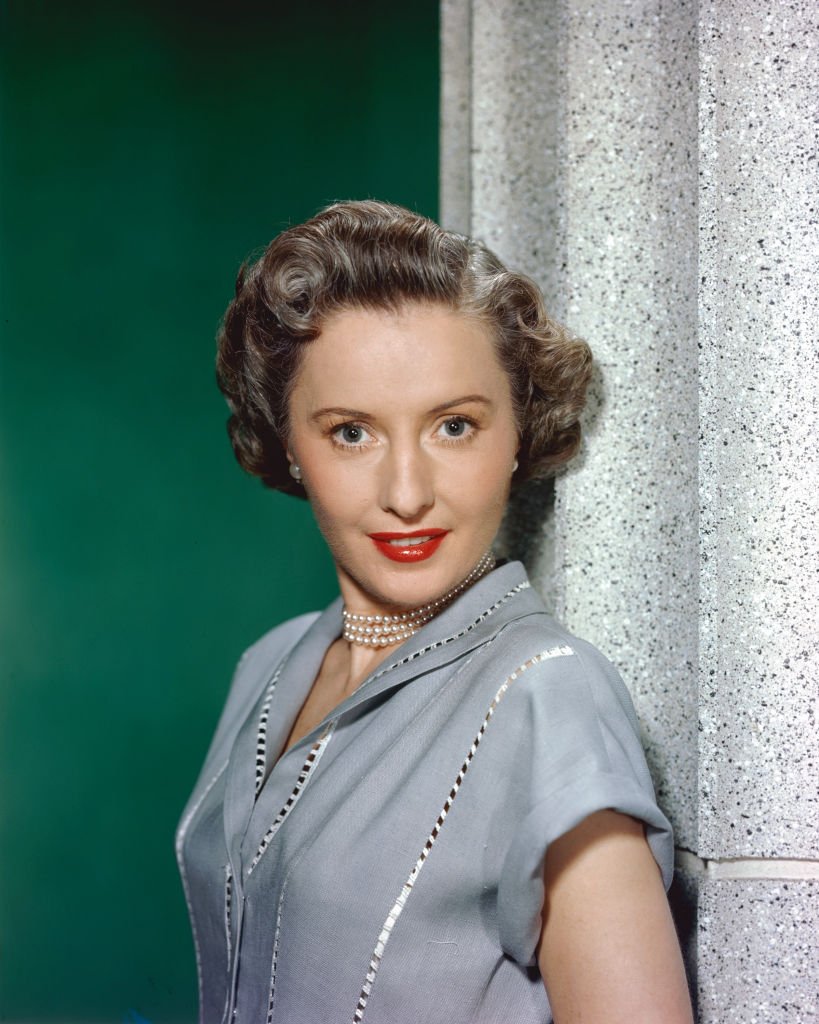 Portrait of Barbara Stanwyck circa 1950 | Photo: Getty Images
As her career went uphill, Fay's career was at a standstill and this spelled doom for their marriage. They got divorced in 1935, and some have claimed that their relationship inspired William Wellman's film, "A Star is Born."
In 1936, on the set of "His Brother's Wife," Stanwyck became involved with one of Hollywood's most attractive young stars, Robert Taylor.
Between the '60s and the '80s, Stanwyck was seen as a cultural and personal template for lesbians. She never spoke about her sexuality and was said to have thrown a reporter out for asking her questions about it.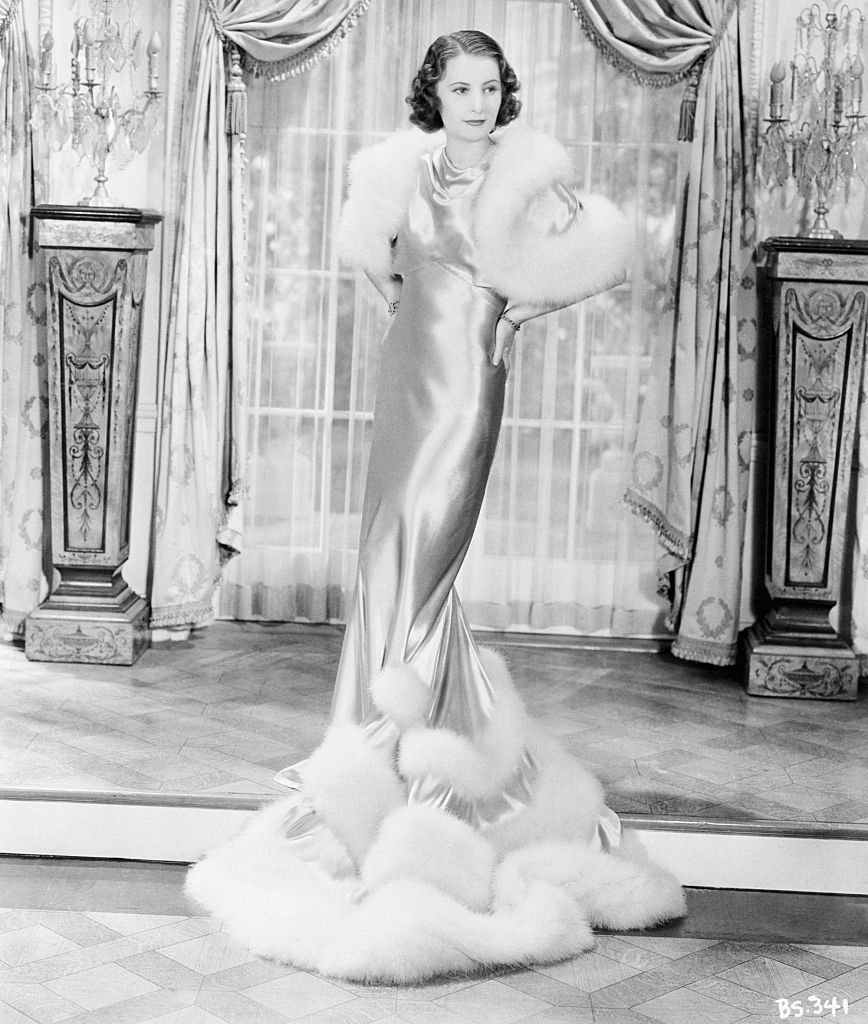 Portrait of Barbara Stanwyck for "Gambling Lady" on March 16, 1934 | Photo: Getty Images
ABOUT ROBERT TAYLOR
Born Spangler Arlington Brugh in 1911, the brilliant tennis player proved to be very gifted in music, and his mother also encouraged him to study the cello.
In 1929, he entered Doane College, where he hoped to follow his father's path of being a doctor, but his passion for music remained. He then took his cello lessons from Professor Herbert E. Gray.
He did not come from a family of actors but joined the campus theater group when he enrolled at Pomona College. The theater group is where he was spotted by a talent scout from Metro-Goldwyn-Mayer (MGM).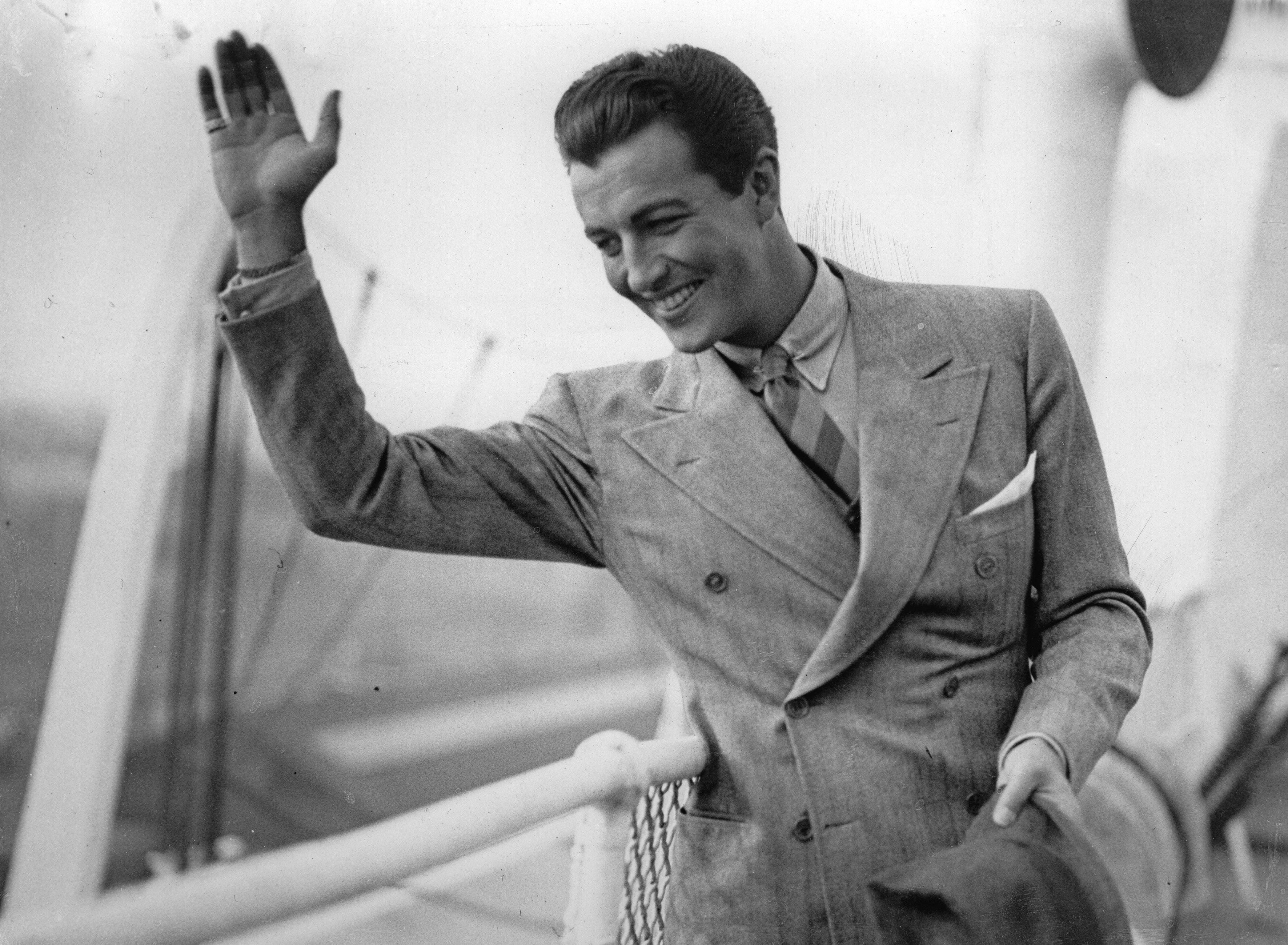 Robert Taylor at his arrival in the harbour of Southampton on August 27, 1937 | Photo: Getty Images
Taylor began acting in the 1930s, and after he signed the seven-year contract with MGM, the studio decided to change his name. At 24, he played the leading role in "Magnificent Obsession."
As his career grew, he became a champion of action films in all categories. During his career, he was nicknamed "The Man with the Perfect Profile."
Time Magazine also named him the most admired matinee idol since the late Rudolph Valentino. Enlisted as a volunteer during World War II, he also served as a training officer in the Navy.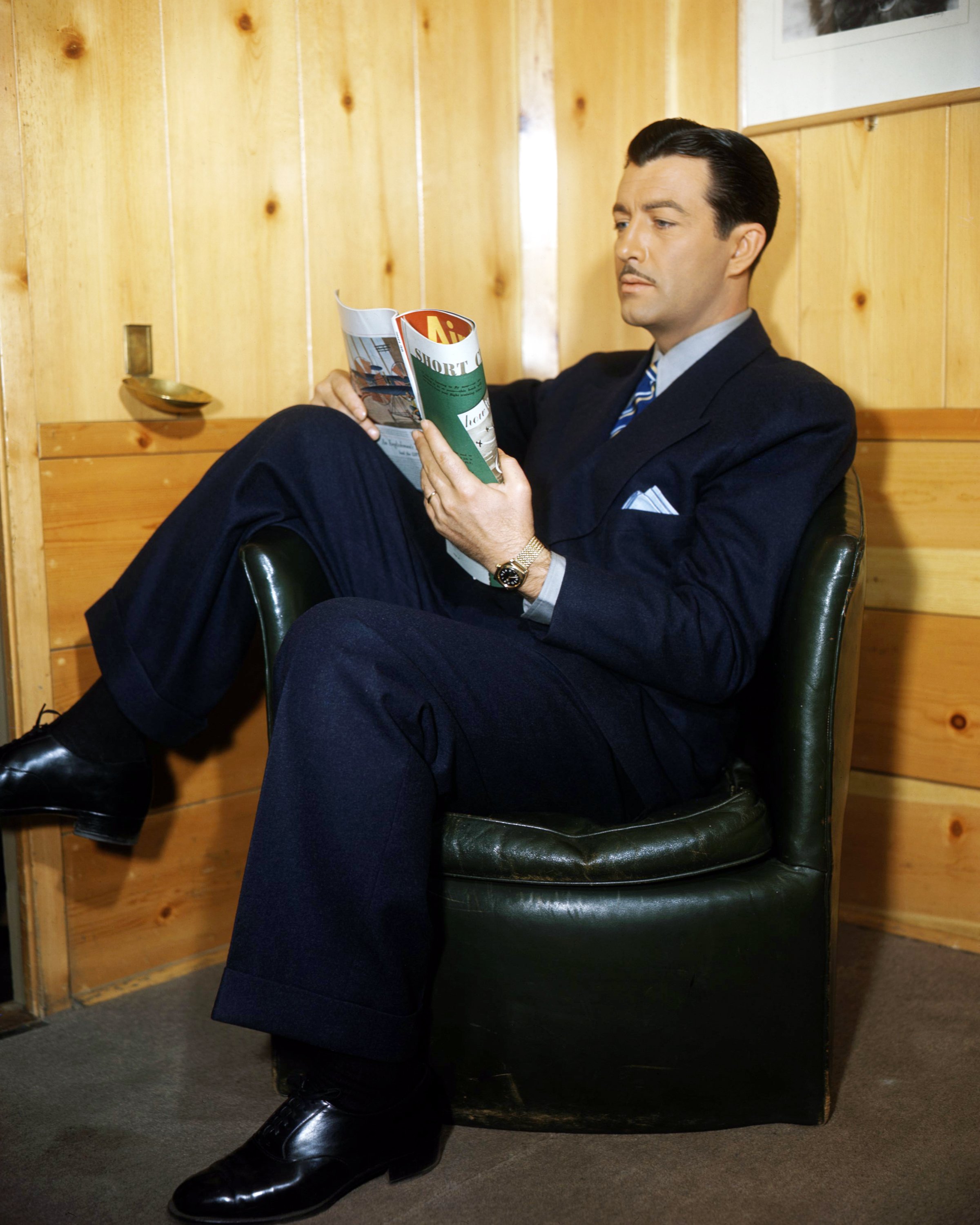 Photo of Robert Taylor circa 1940 | Photo: Getty Images
STANWYCK AND TAYLOR'S RELATIONSHIP
Before Stanwyck and Taylor married in 1939, the couple had starred in two movies together. These films were "His Brother's Wife" in 1936 and "This Is My Affair" in 1937.
Together, the screen legends signified an explosive mixture of sex, power, and celebrity status during Hollywood's heyday.
After being named one of Hollywood's favorite unmarried couples, the MGM studio encouraged them to get married. The studio helped organize the wedding, a common practice during Hollywood's "golden age."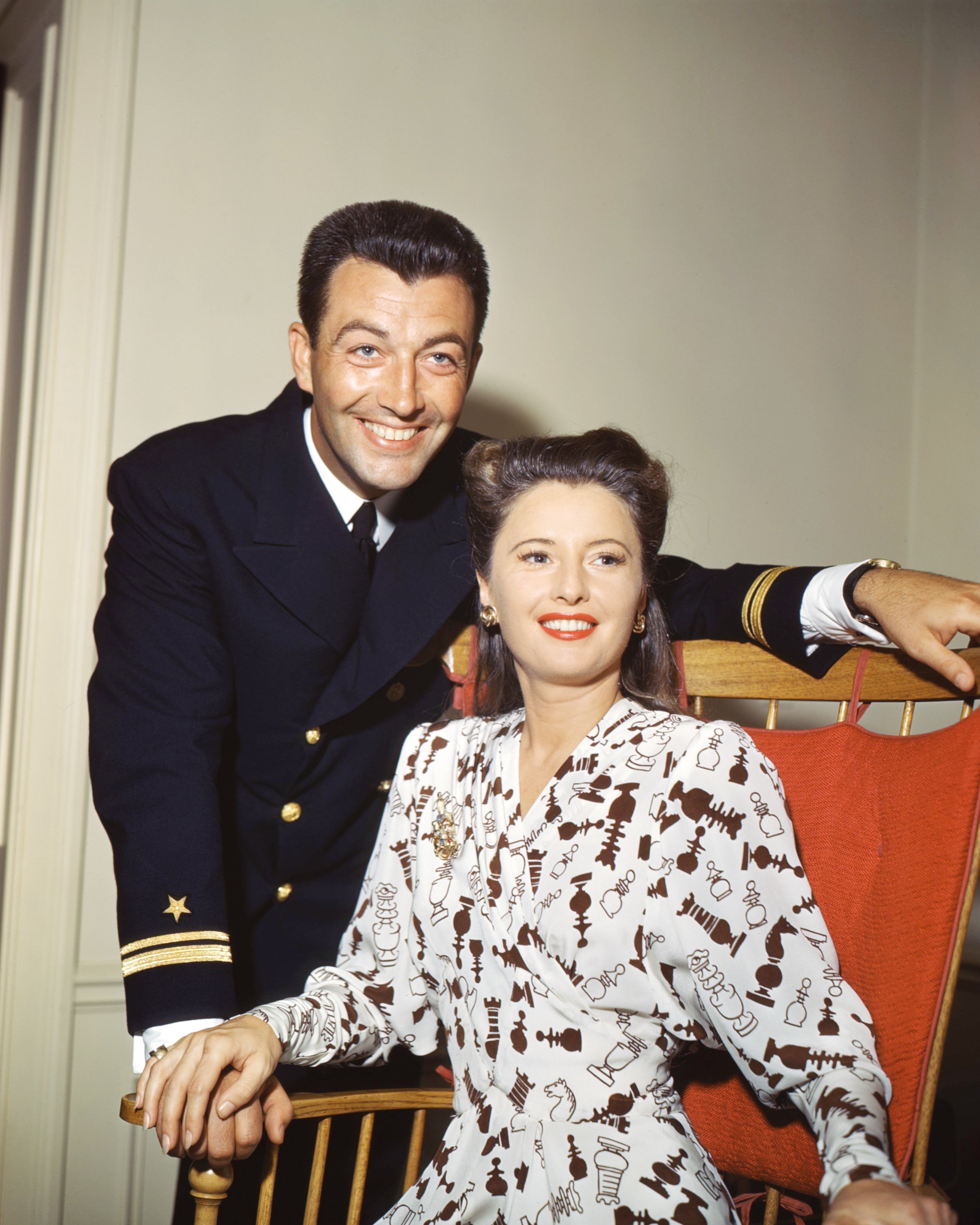 Portrait of Robert Taylor and Barbara Stanwyck on January 1, 1945 | Photo: Getty Images
It was said to be an open secret that the two stars liked people of the same sex. In these 'lavender marriages,' the couple might be celibate or go through sexual formalities for procreation while allowing for outside interests.
Madsen, who wrote the biography, "Stanwyck," revealed that the twosome who were a 'lavender couple' got married to squash reports about their true sexualities.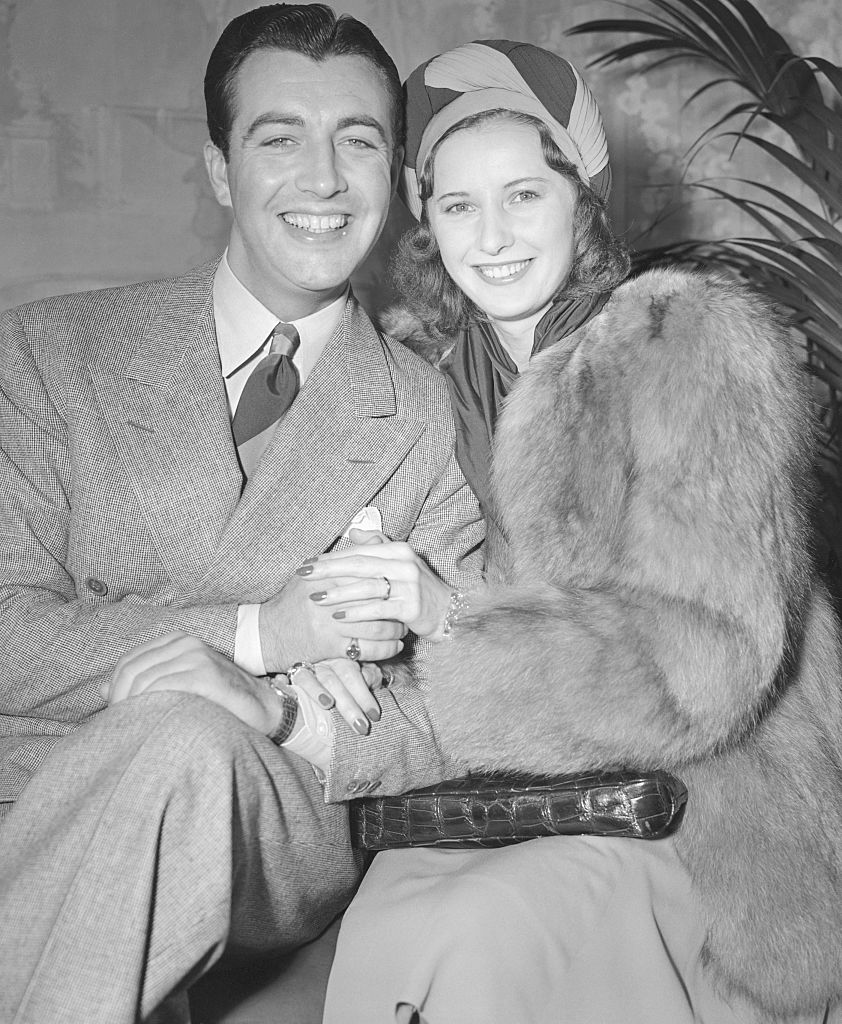 Barbara Stanwyck and Robert Taylor pose for a picture upon their return to Hollywood after their surprise elopement in San Diego in the spring of 1939 | Photo: Getty Images
He also revealed that even though they were officially married for 18 years, their marriage only lasted a few months. Stanwyck allegedly mothered and bossed Taylor and embarrassed him in the presence of his friends.
Stanwyck's emotional commitment was far greater than Taylor's in the relationship. Furthermore, given Taylor's nature to avoid confrontations, Stanwyck was able to have things her way.
When Taylor started to stray one too many times, Stanwyck asked for a divorce. However, even after their divorce was finalized in February 1951, she never stopped caring for him.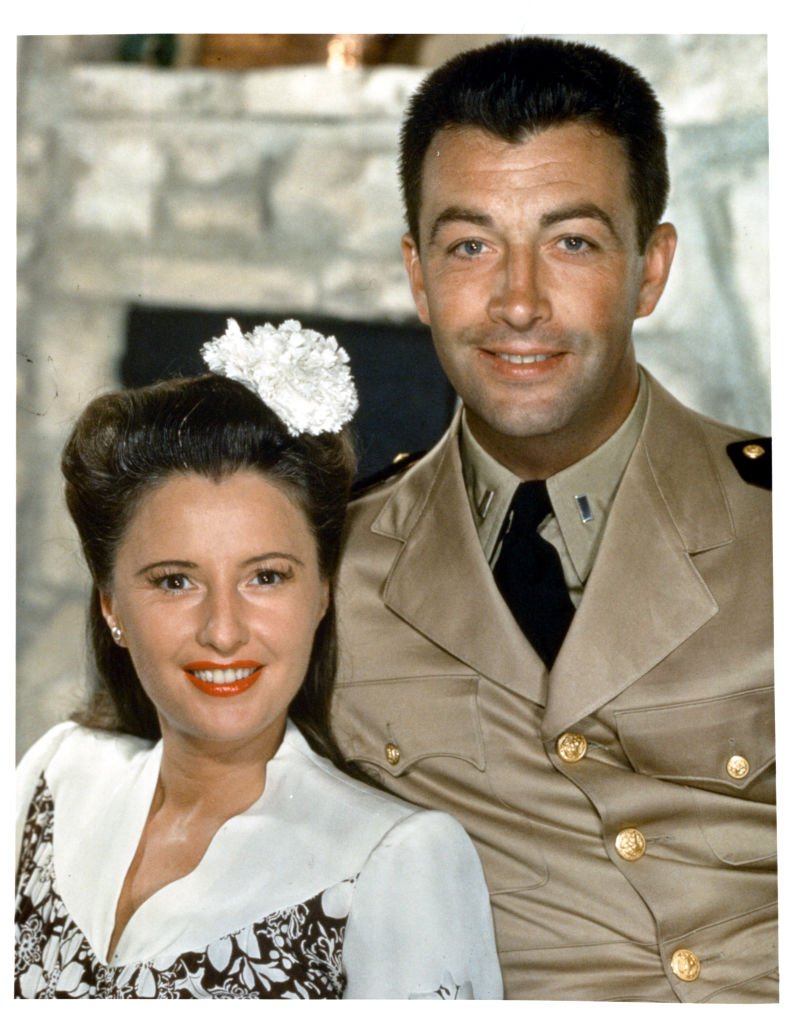 Barbara Stanwyck and Robert Taylor in publicity portrait for the film 'The Night Walker' in 1964 | Photo: Getty Images
Their divorce was also seen as one of the shortest divorces on record. After Taylor's divorce from Stanwyck, he was married to German-born Actress Ursula Thiess in 1954.
The couple had two children. In 1964, Taylor and Stanwyck would come back together on screen, as seen in "The Night Walker."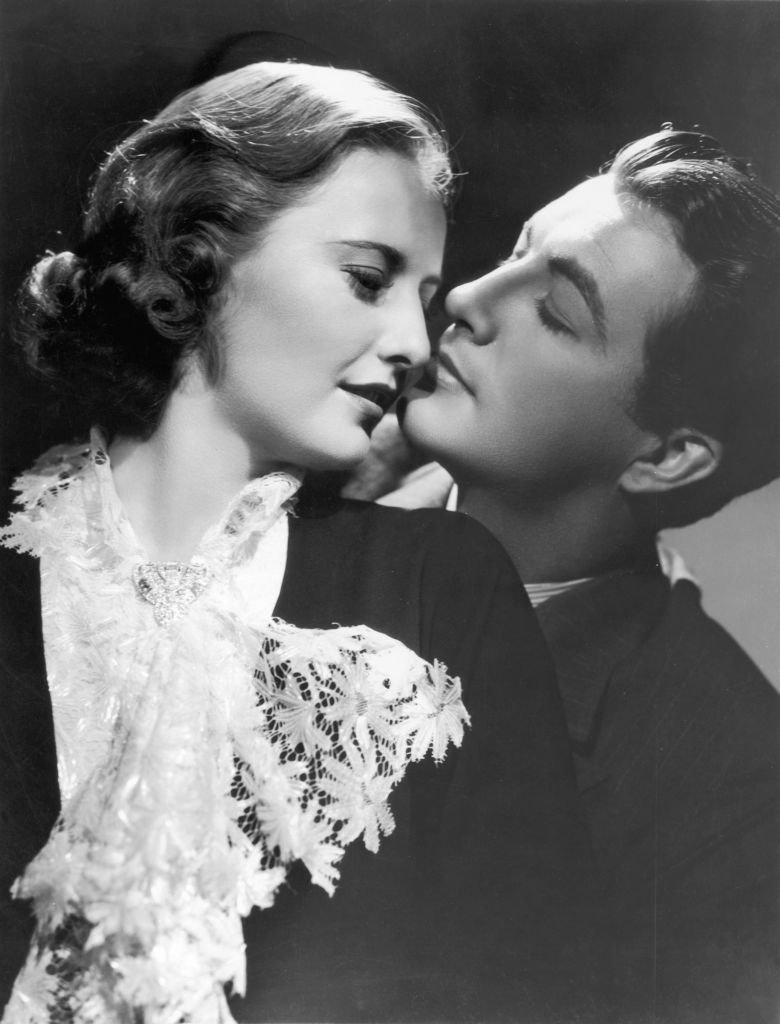 Promotional studio portrait of Barbara Stanwyck and Robert Taylor | Photo: Getty Images
Shortly before his death, while he had terminal lung cancer, his wife, Thiess, invited Stanwyck over to see him. Seeing Taylor in bad shape was reportedly a heartwrenching moment for Stanwyck.
Consequently, she was late for his funeral, and by the end, she had to be partly carried out because she stood up in a faint. Sources close to her said he was the love of her life and the only man who broke her heart.
Please fill in your e-mail so we can share with you our top stories!