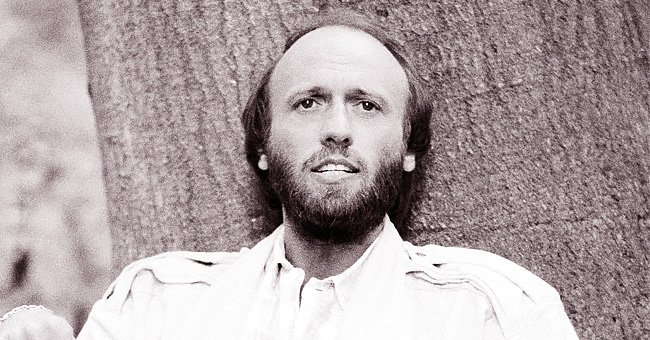 Getty Images
Bee Gees Maurice Gibb's Family Left Torn as DNA Test Once Proved a Stranger Is Related to Them
Maurice Gibb, one-third of the highly-acclaimed rock-pop music band the Bee Gees, may have been dead for almost two decades, but he and his love child are still making headlines.
Barry, Robin, and Maurice Gibb, best known as the Bee Gees, were among the world's best-selling artists of all time. They sold over 120 million records worldwide.
While their careers were incredibly successful, their personal lives attracted a lot of attention. Earlier this year, Maurice's love child, Nick Endacott Gibb, raised eyebrows with his comments about the Gibb family.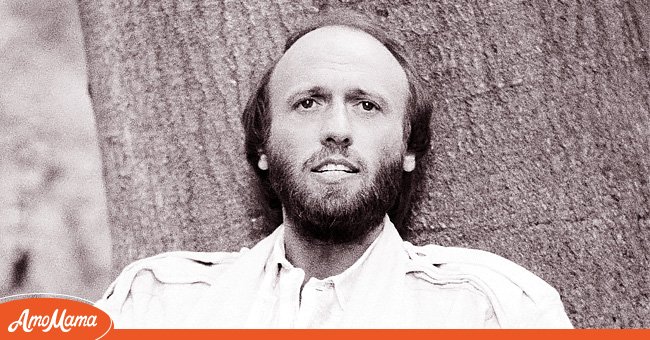 Maurice Gibb circa 1984 | Photo: Getty Images
BEE GEES' NUMEROUS OFFSPRING
Saying that the Bee Gees had a large family would be an understatement as they all had three or more children. Barry, the last living member of the band, has five children, born during his relationship with his second (and current) wife, Linda Gray.
Three of their children – Steven, Ashley, and Travis – followed in their famous dad's footsteps and are musicians nowadays. Steven even plays the guitar in Barry's band.
Michael and Alexandra, Barry's remaining kids, are also successful in what they do. Michael is an actor known for "Stan the Man" and "Just South of Sanity," while Alexandra lives in Canada and is an award-winning newscaster.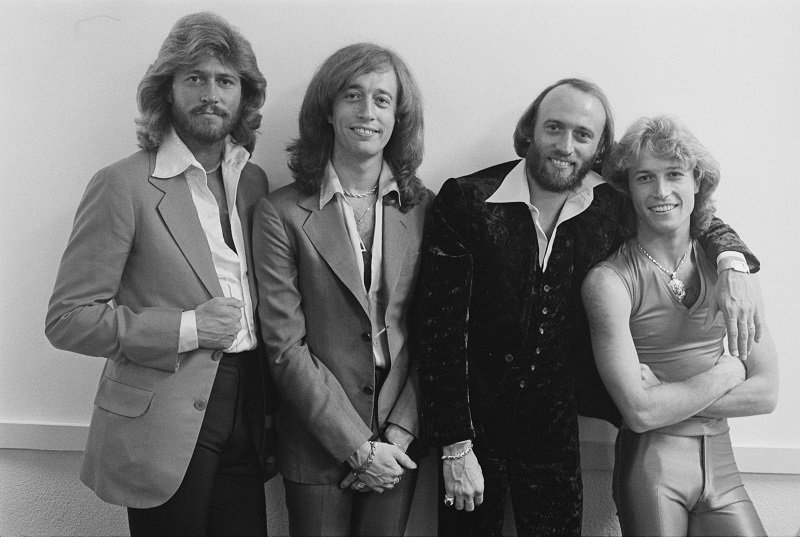 The Bee Gees (Barry, Robin, and Maurice) with their brother Andy Gibb at the Diplomat Hotel in Hollywood, Florida, March 1979 | Photo: Getty Images
Robin, Maurice's twin brother, who passed away from cancer in 2012 at 62, had four children. His two eldest, Spencer and Melissa, were born with his first wife, Molly Hullis. Spencer is also a musician and founding member of the band 54 seconds.
When Robin divorced Hullis, he married Artist and Author Dwina Murphy. Together, they had a son called R.J. Gibb, also an actor and musician.
Robin's fourth kid is Snow Evelyn, born after the late Bee Gee had an affair with his 25-year-old housekeeper. After Robin died, Snow received a $6.2 million inheritance.
MAURICE'S WIVES AND CHILDREN
Maurice's personal life has always made headlines. His first wife was Lulu, another pop icon who shot to stardom in the 1960s. Their shotgun romance was unusual for the average person but common for celebrity standards.
They met in 1969 on the "Top of the Pops," a British music chart TV show. Although they were young (she was 20, and he was 19), they fell in love right away and tied the knot later that year.
[Maurice] left behind his wife and two adult children. Or so everyone believed.
Unfortunately, their relationship was short-lived as they parted ways in 1973. Almost four decades after divorcing Maurice, Lulu confessed that they probably shouldn't have married in the first place. She explained:
"We thought we were king and queen of the world and were fabulous. The drinking was a part of it, but we shouldn't have got married in the first place. We should've just had a romance."
Lulu added that his rock and roll lifestyle was too much to bear, so she ended their relationship. He didn't want to part ways and was hurt, but she said it had to end because she was in love with love, not with him.
In October 1975, Maurice married Yvonne Spenceley. They had two children – Adam and Samantha – and remained married until Maurice passed away on January 12, 2003, from complications following stomach surgery.
MAURICE'S DEATH
The former musician had been admitted to Mount Sinai Medical Center in Miami three days earlier due to stomach pains. There, doctors found he needed an operation to correct an intestinal blockage.
But before the surgery, he suffered a heart attack. Although he regained consciousness after the surgery, he was in very bad shape and eventually passed away.
Maurice's family released a statement to point out that his love, enthusiasm, and life energy would continue to be an inspiration. The late Bee Gee was just 53 years old and left behind his wife and two adult children. Or so everyone believed.
HIS LOVE CHILD
In 2019, Maurice's personal life made headlines again when Nick Endacott Gibb claimed and confirmed that he was the biological son of the late Bee Gee.
Nick explained that he was given up for adoption as a baby and searched for his biological parents his whole life. In 2003, he met his biological mother, British Performer and Band Studio Manager Patti Nolder.
"Some members of the family still want to publicly cast doubt on the validity of my DNA result."
Initially, he thought Chris Andrews, known as the frontman of the Fleur de Lys rock band, was his dad. However, a DNA test administered in 2009 showed negative results.
A while later, Nolder's sister told Nick that Maurice was his actual father. He immediately took face recognition tests that suggested the two were related.
Nick, who grew up with a middle-class family in Ashdown Forest, East Sussex, contacted Yvonne Spenceley to ask for a DNA test. However, she repeatedly refused over the years.
Desperate, he sent a saliva test to an online genealogy company. Much to his surprise, Maurice's son Adam had provided a DNA sample to Ancestory.co.uk years before, and they were a 100 percent match. Things didn't get easier after that.
NICK'S RELATIONSHIP WITH THE GIBBS
Although Nick and his biological aunt Lesley Evans (Maurice's eldest sibling) became good friends and even recorded a song with her daughter, Debora, other family members still refused to believe he was part of the unit. He explained:
"For some reason, some members of the family still want to publicly cast doubt on the validity of my DNA result from two years ago."
Peta, Maurice's niece, wrote that Nick's claims raised different feelings across the family on a Facebook page. However, she noted it was a matter only Nick, Yvonne, Adam, and Samantha should deal with.
It is important to point out that Peta's DNA also matched Nick's. Still, she admitted it was not a topic she should comment on as it's not her business. Only time will tell if the Gibbs will welcome Nick as a member of their family.
Please fill in your e-mail so we can share with you our top stories!