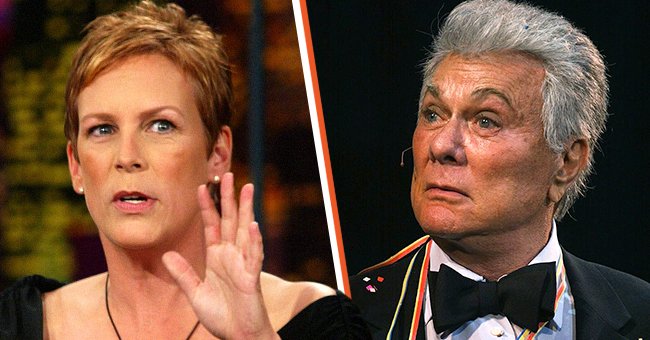 Getty Images
Jamie Lee Curtis & Dad Tony's Relationship Was 'Tumultuous' — She Grew up with 'Strict' Stepdad
Actress Jamie Lee Curtis has been an open book when it comes to her family. With an absent biological father, she grew up with her mom and her "strict" stepdad. Here's a glimpse of her tumultuous relationship with her dad Tony Curtis.
Award-winning actress Jamie Lee Curtis has acting running in her blood. She is the daughter of Hollywood legends Tony Curtis and Janet Leigh, in whose footsteps she followed.
Her late father, a prolific actor, was best known for his role in the "Sweet Smell of Success" film while her mom was the star of the iconic Alfred Hitchcock movie, "Psycho."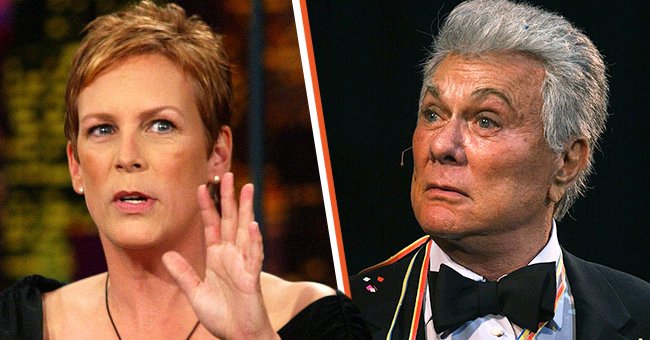 Left: Jamie Lee Curtis at "The Tonight Show with Jay Leno" on October 9, 2002. Right: Tony Curtis during his performance in the musical "Some Like it Hot" on August 27, 2002, in Vienna, Virginia. | Photo: Getty Images
JANET AND TONY'S STRUGGLES
Both Jamie Lee's parents struggled financially before making it big in Hollywood. In an interview with the New Yorker, the "Freaky Friday" actress opened up about her privilege growing up as the daughter of famous film stars. She said:
"It's important for me, given that I'm this bougie princess from Los Angeles—even if I claim I worked hard, I've never really worked hard a day in my life."
Her parents grew up poor and economically insecure. Jamie Lee said Tony, who had a Jewish upbringing, grew up in the streets of Manhattan while Janet struggled with her life in Merced, California.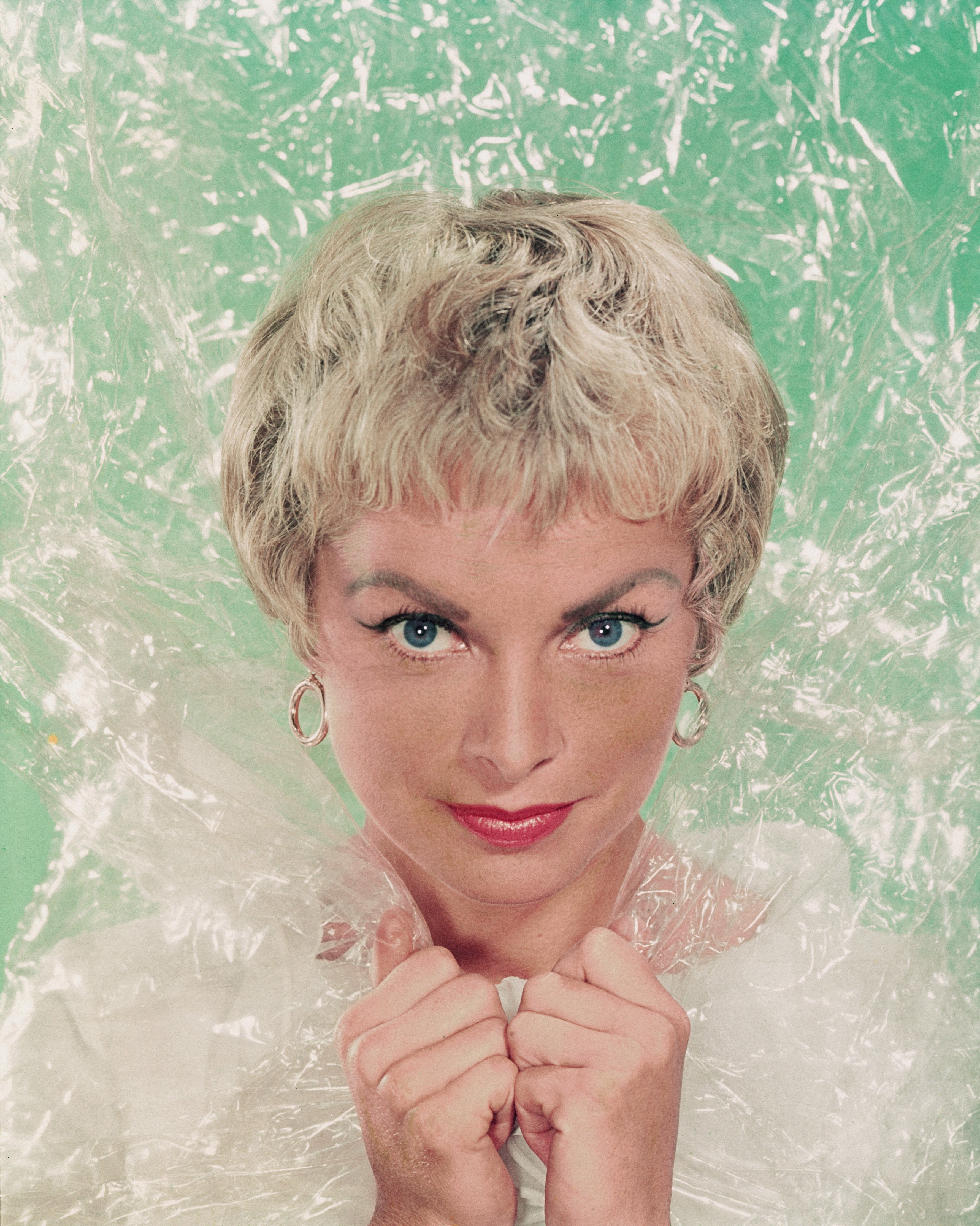 Janet Leigh poses with her head through a transparent plastic material in 1960. | Photo: Getty Images
JAMIE'S CHILDHOOD STRUGGLES
While she enjoyed the benefits of having famous parents, Jamie Lee's childhood was far from being a fairy tale. When she was three, her parents divorced, depriving her of a deep connection with her biological dad.
Although she was addicted to pain killers, [Jamie Lee] described herself as a "wildly controlled drug addict and alcoholic."
Not only did she have a tumultuous relationship with Tony, but Jamie Lee also struggled under a strict household while living with her mom and her mom's fourth husband, Robert Brandt.
Nonetheless, Janet and Robert's influence helped her stay grounded. Considering her biological parents' and Robert's multiple divorces from different relationships, Jamie Lee called herself "a product of a lot of divorces."
Being so made the "Freaky Friday" actress sympathetic to vulnerable children. Jamie Lee has supported various children's charities through the years and has authored children's books.
Growing up in a seemingly complicated household, Jamie Lee noticed how much her parents valued their physical appearances. Her observation prepared her for the harsh truths of working in Hollywood.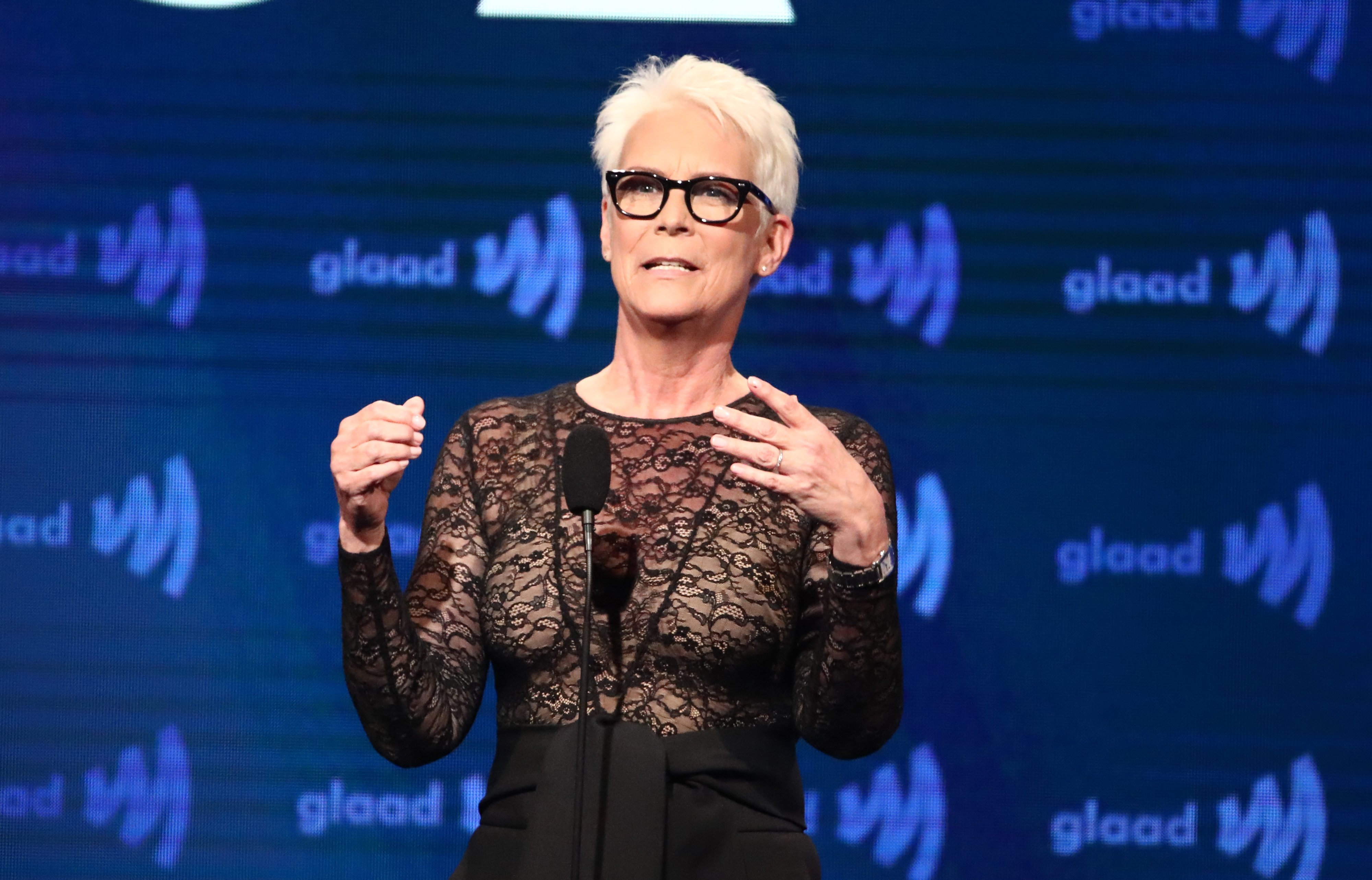 Jamie Lee Curtis speaks onstage during the 30th Annual GLAAD Media Awards Los Angeles at The Beverly Hilton Hotel on March 28, 2019. | Photo: Getty Images
JANET AND TONY'S COSMETIC SURGERIES
The "Halloween" actress recalled how Janet and Tony altered their looks from time to time. Jamie Lee said her parents would get neck lifts and facelifts as a way to maintain their youthful looks despite aging.
Jamie Lee noted that her parents were famous actors and they refused to let aging ruin their image in the industry. Like her parents, she was also not spared from the standards of Hollywood beauty.
JAMIE'S PLASTIC SURGERY, ADDICTION
A decade ago, the Scream Queen went through routine plastic surgery to remove the puffiness of her eyes. She was embarrassed by her puffy eyes as she looked like she lacked sleep. She said:
"I naturally had puffy eyes. If you see photographs of me as a child, I look like I haven't slept."
An additional shame for the acclaimed actress was when a cameraman refused to shoot her on set because of her puffy eyes. After having the surgery, she began taking Vicodin, a medicine that relieves pain.
In 2019, Jamie Lee admitted to secretly taking Vicodin for ten years. A close friend who previously stayed at her house caught her in the kitchen taking several pills with a glass of wine.
Although she was addicted to pain killers, she described herself as a "wildly controlled drug addict and alcoholic." Jamie Lee revealed that addiction runs in her family.
Jamie Lee said Tony had addiction issues and that she used to share drugs with him, including freebase and cocaine. Her late brother, Nicholas, died of a heroin overdose at 21.
She said her dad was active in recovery for approximately three years and got sober for a short time. Meanwhile, Jamie Lee managed to become sober for 20 years.
Jamie Lee has credited her family, especially her longtime husband Christopher Guest, as they have been very supportive and appreciative of her efforts to achieve sobriety.
PRESERVING A LONG MARRIAGE
The movie actress and her husband have been married for 37 years. Jamie Lee credits her mom and stepfather for serving as excellent examples in preserving a long-lasting marriage.
Janet and Robert were married for 43 years, longer than the "Psycho" star's marriage with Tony. She and Tony were married for eleven years before their divorce in 1962.
In a previous interview, Jamie Lee gushed about Christopher and said they get along so well because they have different personalities. The couple shares two daughters, Annie and Ruby.
TONY DISINHERITED HIS CHILDREN
In 2010, Tony passed away after suffering a cardiac arrest, leaving nothing to his children. Allegra, his daughter from his former marriage to actress Christine Kaufmann, said her father disinherited her and her half-siblings.
Allegra also claimed that five of Tony's grandchildren received a total of just $30,000. She stated that her half-sister Jamie Lee's two children received nothing.
Their other half-siblings, Kelly, Alexandra, and Ben, were also disinherited. According to Allegra, someone had influenced her father to disinherit her and her step-siblings.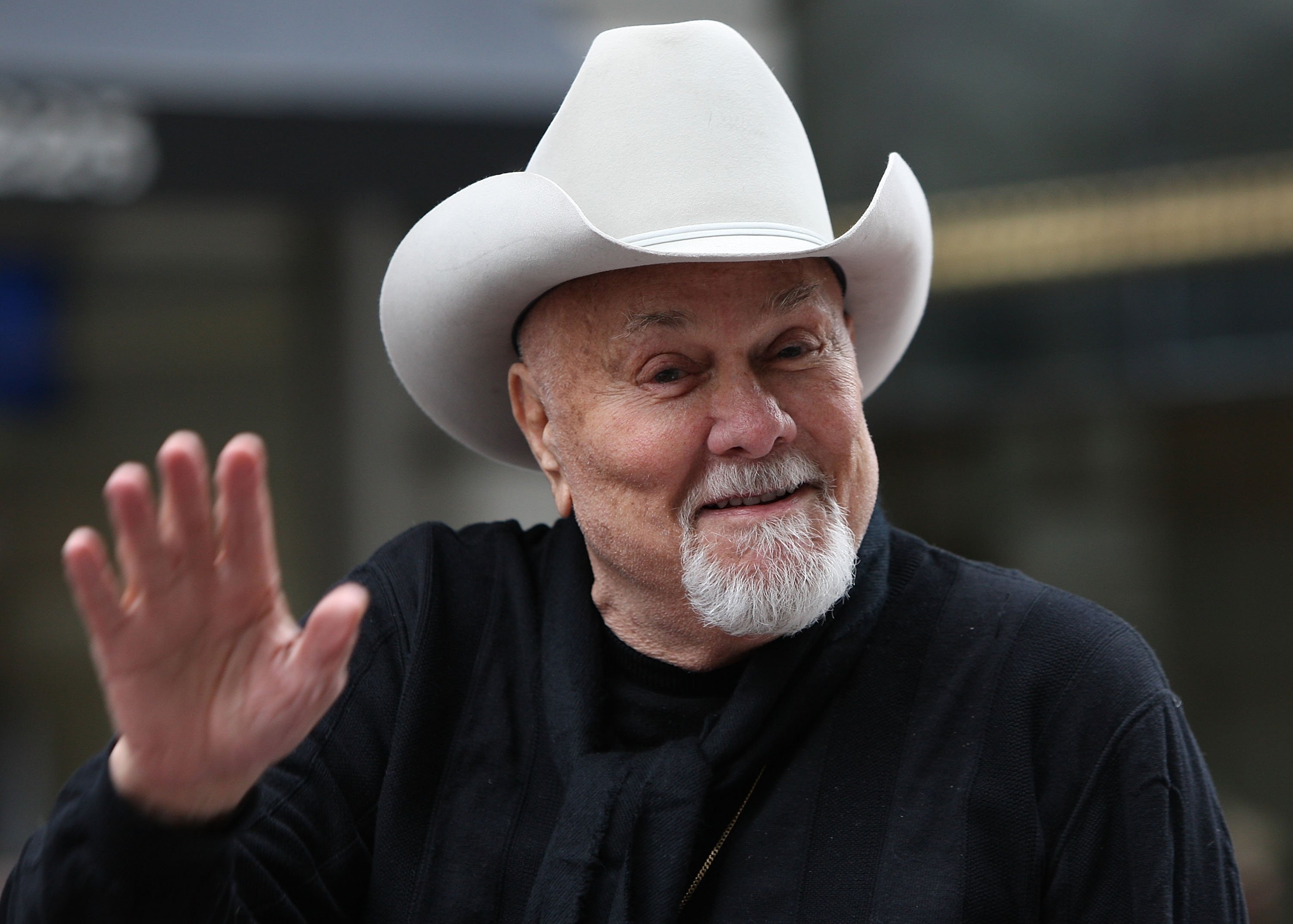 Tony Curtis during the annual Veterans Day parade on November 11, 2009, in New York City. | Photo: Getty Images
In court papers reportedly filed by Kelly, the document stated that Tony's decision to disinherit his children "is a result of duress, menace, fraud or undue influence by Jill Curtis and/ or others."
Tony reportedly left the bulk of his estate to his widow Jill, who he married in 1998. Allegra said that being disinherited by her beloved father was devastating.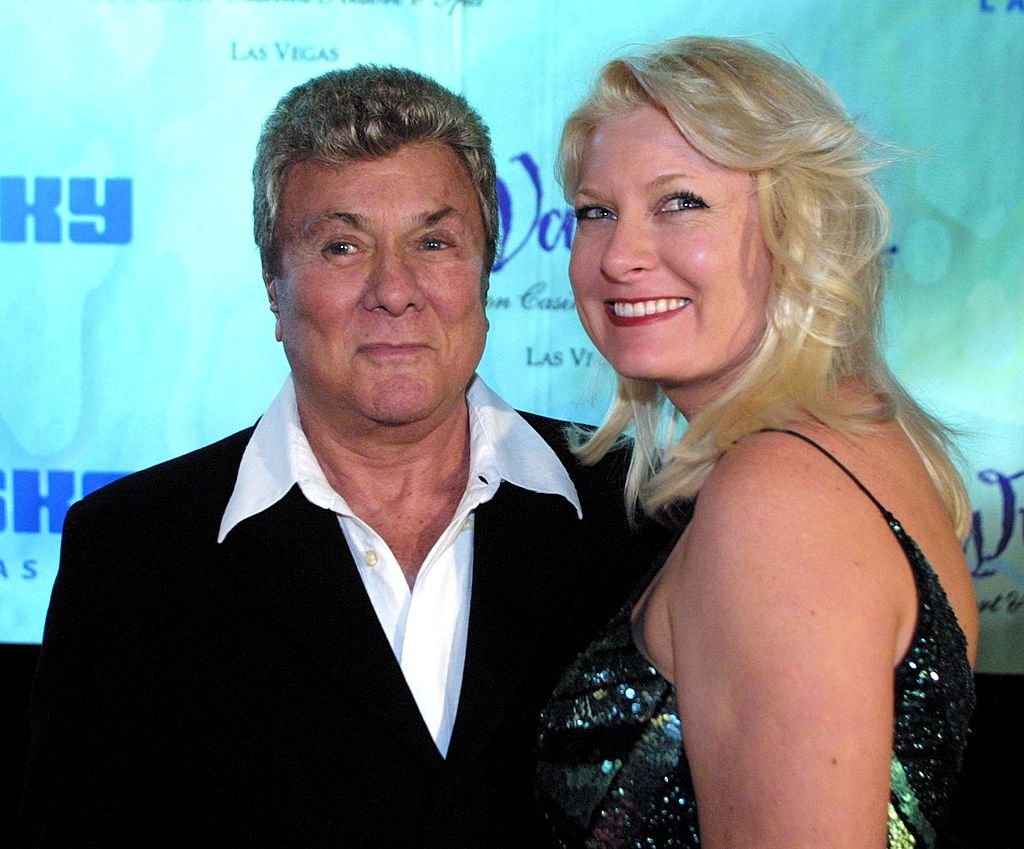 Tony Curtis and his wife Jill Vandenberg attend the Green Valley Ranch Station Casino's grand opening celebration on December 18, 2001 in Henderson, Nevada. | Photo: Getty Images
Meanwhile, Jill stated that Tony informed his four children they would be disinherited before his death. She also described the relationship between the "Spartacus" actor and his children as "difficult."
Allegra was also devastated that Jill auctioned Tony's possessions, including his famous jacket and cap from his 1959 film "Some Like it Hot." Jill said she auctioned it as part of the actor's specific wishes prior to his death.
Please fill in your e-mail so we can share with you our top stories!