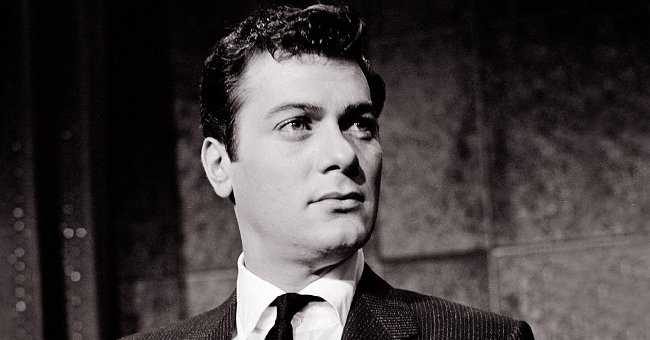 Getty Images
Tony Curtis Once Claimed He Had Affair with Marilyn Monroe Who Carried the Baby They Never Had

Tony Curtis once wrote a tell-all book about his alleged affair with Marilyn Monroe, narrating details of their relationship and their reported love child. Here's everything you need to know about the story.
In 2009, Tony Curtis released "The Making of Some Like It Hot: My Memories of Marilyn Monroe and the Classic American Movie." It recalls the time Curtis and Monroe starred in the 1958 film "Some Like It Hot."
At the time of the movie release, Curtis made an infamous remark describing the love scene he had with Monroe, saying it was "like kissing Hitler." However, in his tell-all memoir, he disclosed that he and Monroe were a couple.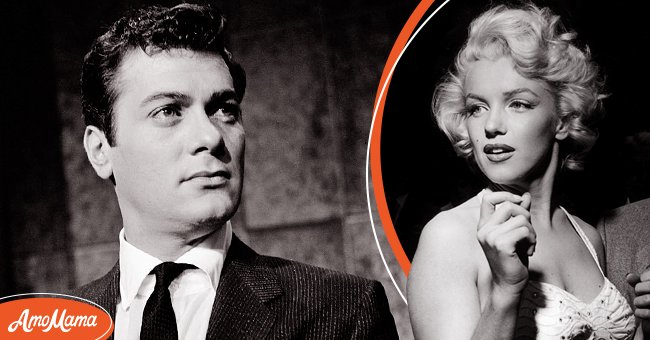 Tony Curtis during the Oscar nominations in California on February 18, 1956 (left), Portrait of Marilyn Monroe surrounded by reporters outside Grauman's Chinese Theater in Hollywood, California in 1953 | Source: Getty Images
HIS CHILDHOOD IN NEW YORK
While he was known as Tony Curtis for most of his life, the actor was born Bernard Schwarts to Hungarian Jewish immigrants. They lived in New York, where his father owned a tailor shop.
During his childhood, Curtis and his family lived behind the tailor shop. His parents slept in one room, while the future actor and his two brothers shared another.
HIS CHILDHOOD TROUBLES
His life was filled with heartbreak, as while growing up, Curtis' mom would often beat her children due to schizophrenia. In 1933 during the Great Depression, Curtis and his brother Julius were placed in an institution.
Unfortunately, he and his brother would always be involved in conflicts with anti-Semitic children. In 1938, his brother Julius died after being hit by a truck at 12 years old.
CHANGING FOR THE BETTER
It was after his brother's death that Curtis vowed to make a better life for himself. After being honorably discharged from the Navy, he took acting lessons in New School for Social Research in New York.
By 1948, Curtis had landed a contract with Universal Pictures. It was then that he decided his screen name would be "Anthony Curtis."
SKYROCKETING TO FAME
At first, Curtis was given a series of minor movie roles such as the ones he did on "Criss Cross," "No Room for the Groom," and "Francis." His career skyrocketed after his marriage to actress Janet Leigh in 1951.
Together, they share daughters Jamie Lee Curtis and Kelly Lee. During their marriage, he went on to star in hit films like "Some Like It Hot," "Operation Petticoat," "Houdini," and "The Defiant Ones."
HIS CONNECTION TO MONROE
Before "Some Like It Hot," the actor shared that he and Monroe had a brief relationship in 1949. However, while filming the movie, they allegedly became close again, despite him being married to Leigh and Monroe being married to Arthur Miller.
People on set were starting to notice something going on between the two actors, to the point that Curtis and Monroe once had to admit the affair to Miller. It is unclear whether Curtis' wife knew about the affair.
ADMITTING THE AFFAIR
When they admitted the affair to Miller, Monroe decided to reveal that she was pregnant. Remembering the incident, Curtis said:
"I was stunned. I just stood there. The room was so silent that I could hear tires screetching on Santa Monica Boulevard."
THE AFTERMATH
After Miller found out about the affair, Curtis was demanded to stay away from Miller and Monroe. However, he would still go on to finish the film as initially planned.
As he could not reach Monroe after the incident, he allegedly only found out about her miscarriage after filming. Miller and Monroe's relationship ended in 1961, just a year before the actress' death of an overdose.
TRYING TO FIX THEIR RELATIONSHIP
Curtis and his wife's relationship was rocky, given his string of affairs. However, the couple was influenced by their friends Edie and Lew Wassermen to try and weather the storm.
Leigh and Curtis would try to sweep their problems under the rug through a 10th wedding anniversary party. Two hundred and fifty guests were in attendance, including Hollywood A-listers like Kirk Douglas, Gregory Peck, and Bob Wagner.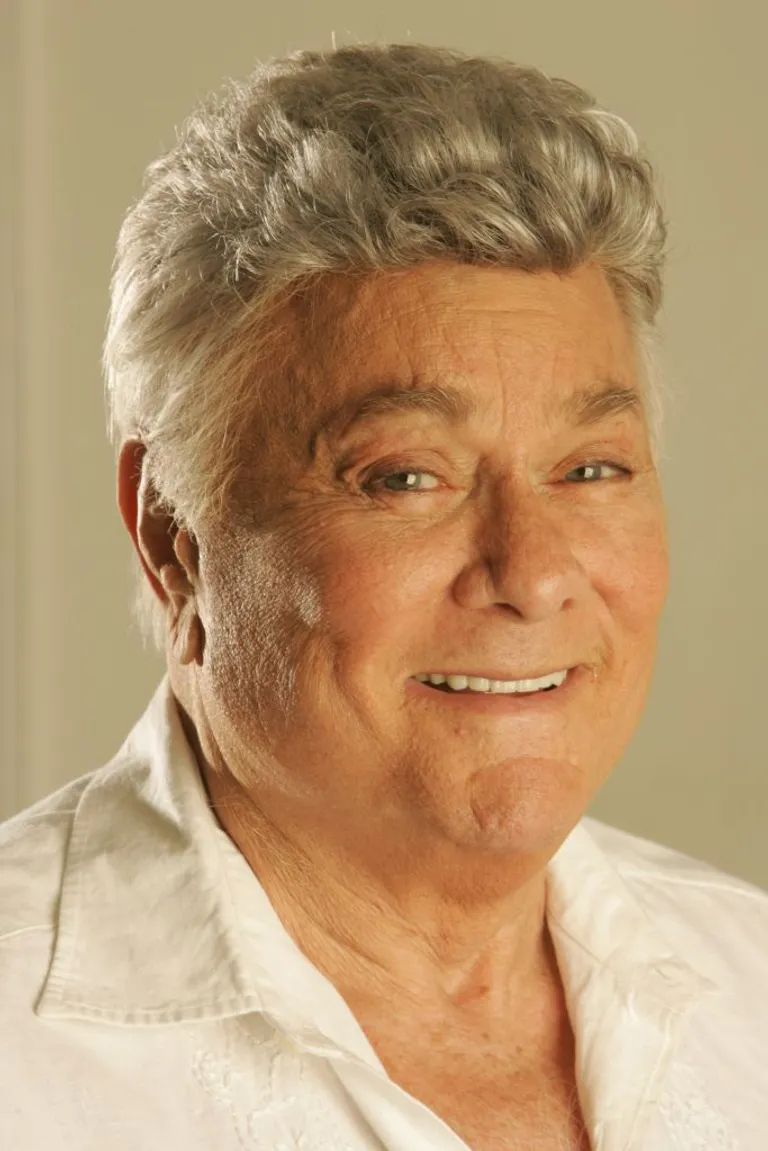 A potrait of Tony Curtis taken at his home on August 10, 2006 | Photo: Getty Images
A SLAP OF REALITY
Everyone at the party seemed to be enjoying themselves, except for the celebrants. At the time, Leigh opened up about her true feelings, saying:
"I was never so miserable in my life. My marriage was gone, and I was getting disillusioned with Hollywood."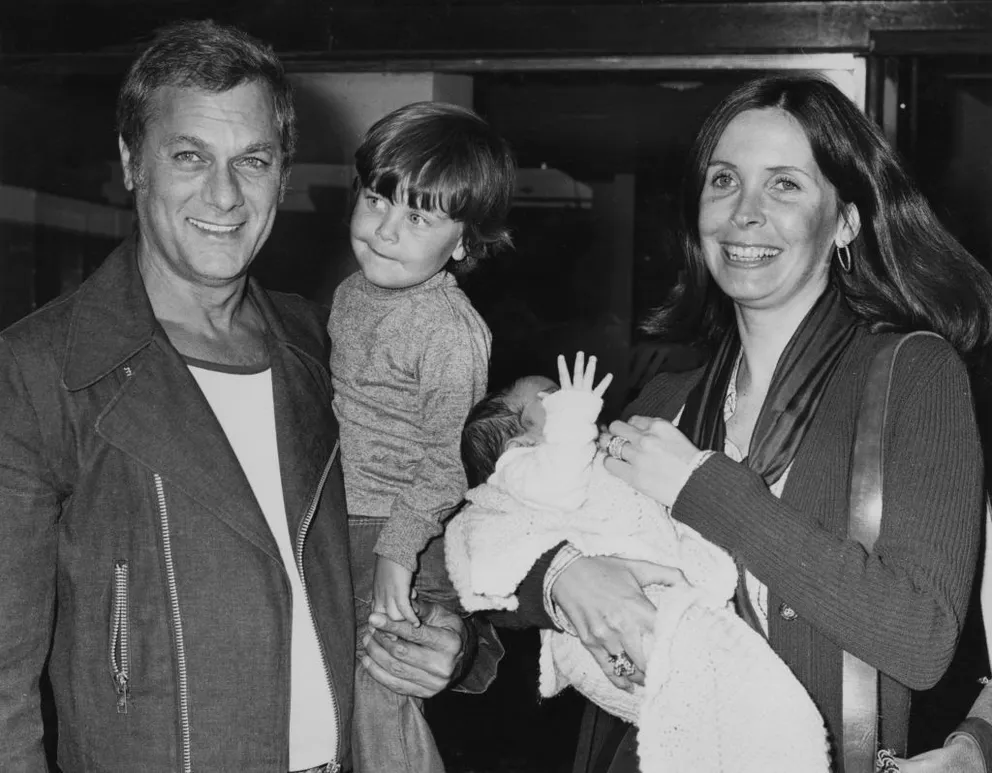 Tony Curtis with his wife Leslie and their sons Nicholas and Benjamin in London in 1973 | Source: Getty Images
THEIR SEPARATION
In 1962, Curtis' career took a large blow when he and Leigh divorced. At the time, his affair with 17-year-old German actress Christine Kaufmann was revealed.
During those times, the Wassermans shunned Curtis. They could not forget about Curtis and Leigh's two children, who were their godchildren. Despite this, Curtis went on with his life. He and Kaufmann wed in 1963 but got divorced four years later.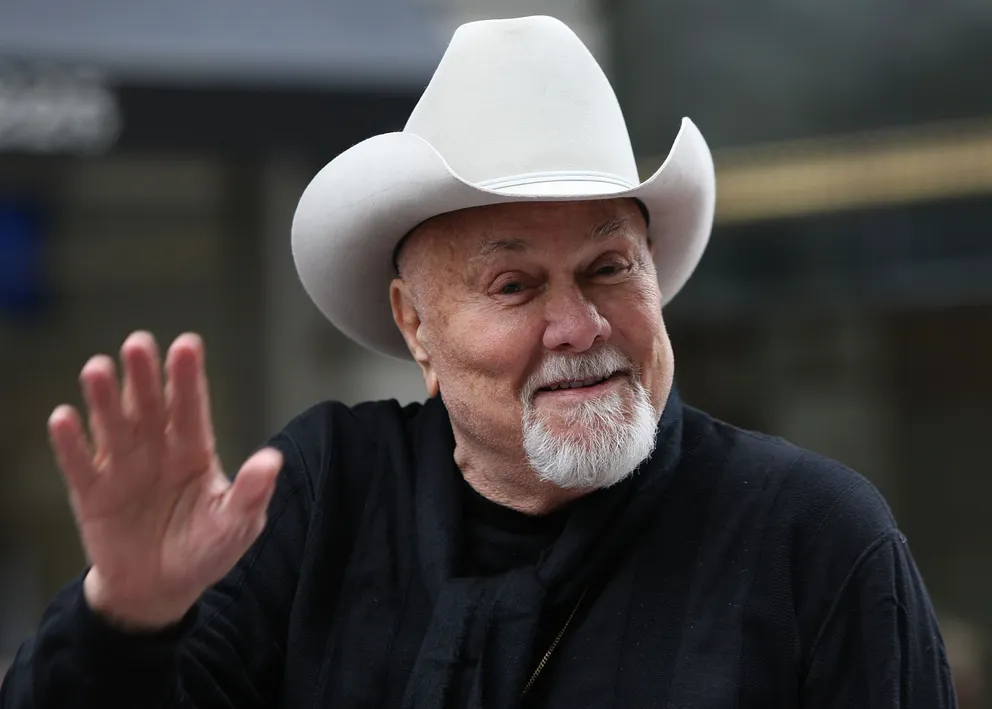 Tony Curtis salutes at the annual Veterans Day parade on November 11, 2009 | Photo: Getty Images
THE EFFECT ON HIS CAREER
A year after their divorce, he married 23-year-old Leslie Allen and divorced her in 1982. He would have three more marriages to Andrea Savio, Lisa Deutsch, and Jill Vandenberg.
After everything he's been through, Curtis was open to admitting that his divorce damaged his career drastically. His affairs were not private, and because of this, Hollywood favored Leigh and his children more.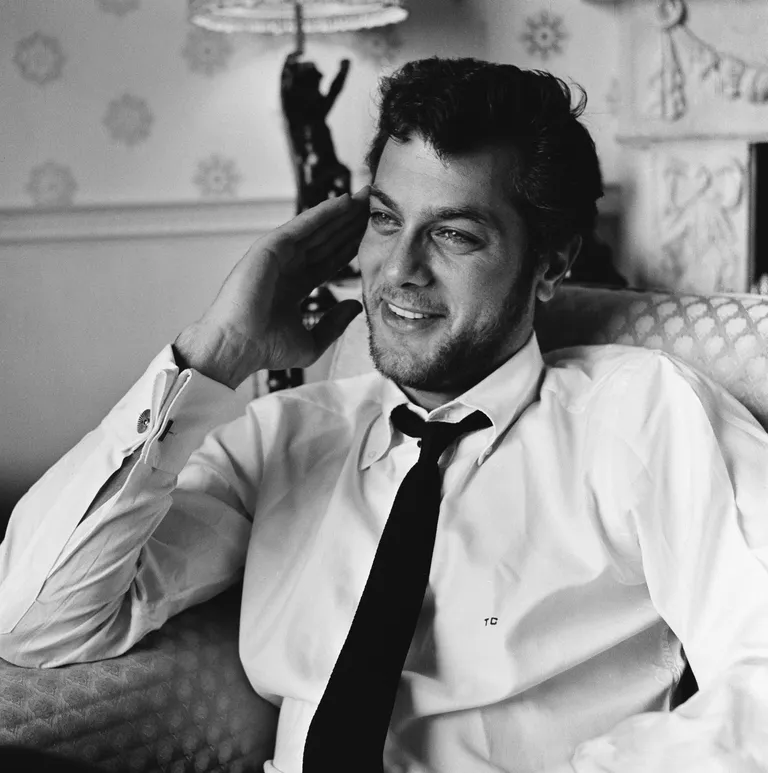 Tony Curtis at the Dorchester Hotel, in London, in 1957 | Source: Getty Images
HIS IMAGE CHANGED
Curtis lost many friends, like Robert Wagner, over his treatment of his family. If his friends turned their back on him, the actor couldn't even imagine how he changed in the eyes of Hollywood producers as well.
Despite it all, Curtis had no regrets. He acknowledged that many people did not like his means of finding a partner, but it was something he wanted to do for the sake of companionship and his future.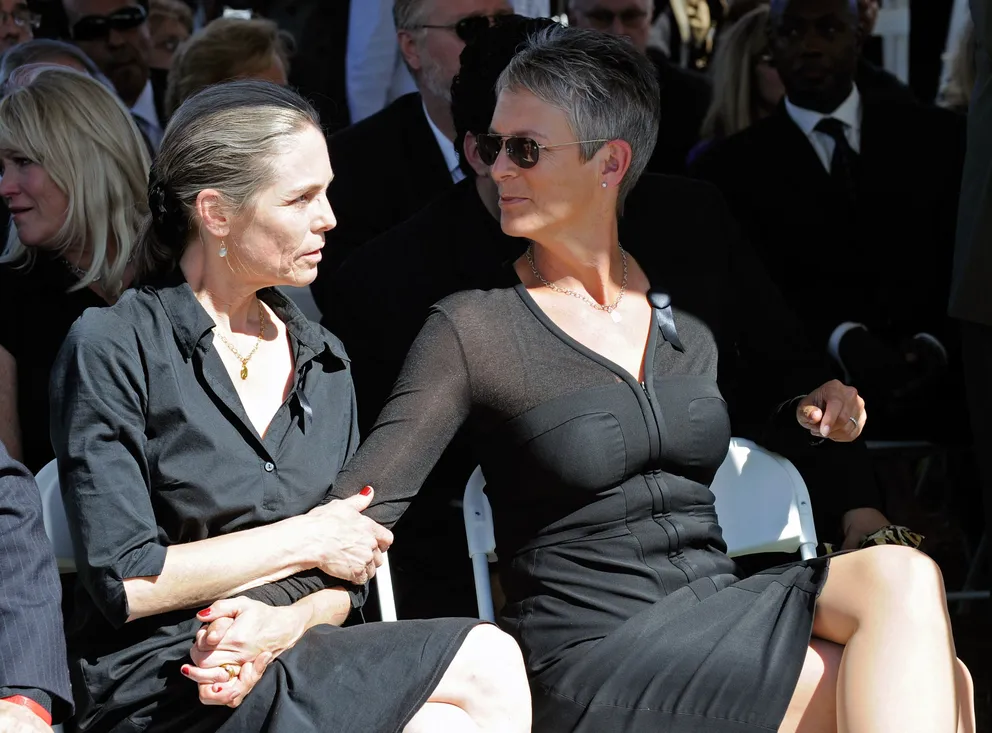 Kelly Curtis and Jamie Lee Curtis, at the funeral for their father Tony Curtis at Palm Mortuary & Cemetary October 4, 2010 | Photo: Getty Images
At 85, Curtis died of a cardiac arrest in Henderson, Nevada. He left behind his sixth wife, Jill, daughters Kelly Lee, Jamie Lee, Alexandra, Allegra, and his son Benjamin.
Please fill in your e-mail so we can share with you our top stories!