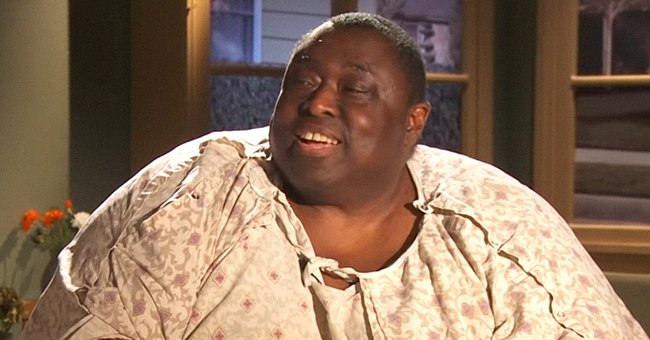 youtube.com/Roseanne Barr
Gay Actor Billi Gordon Entered Seminary & Did Drag — He Left It All to Get PhD in Neuroscience
The late gay actor Billi Gordon became famous for his drag queen character in the movie "Coming to America," but acting was not where his heart was. He decided to quit everything and pursue his dream.
Gay actor Billi Gordon, who passed away three years ago, was considered one of the most brilliant stars in Hollywood. Before making it big in the industry, the late actor had a humble yet difficult beginning.
Gordon grew up overweight in Dowagiac, Michigan. In high school, he weighed around 300 pounds. He briefly attended a Roman Catholic Seminary after people told him he had a calling to become religious.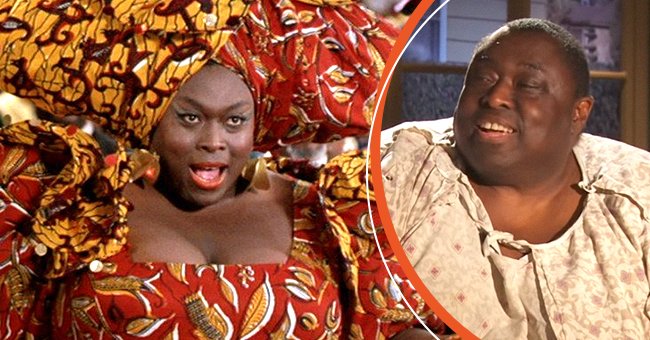 Left: Billi Gordon dressed as a drag queen in the 1988 "Coming to America." Right: Billi Gordon dressed in a hospital gown. | Photo: youtube.com/Roseanne Barr | twitter.com/dialmformovies
He began a tumultuous life in Los Angeles, working as a male escort and a female-looking prostitute. He later discovered his talent for comic writing and performing as a woman.
Gordon worked as a greeting card model. His job opened a door for him into the dazzling world of drag - dressing up in exaggerated clothes, hairstyles, and makeup.
Gordon was iconic in drag for his feminine features and flamboyant sense of humor. His husband, Robert Lindsay Schallert, who stayed by the actor's side until his death, said in a 2009 LA Times interview:
"It was very convincing. There are people who still think he's woman."
The couple tied the knot in 1988. Schallert works as an actor, whose first major TV role was playing Wolfie Smith in the series "Citizen Smith," which ran from 1977 to 1980.
FINDING FAME IN HOLLYWOOD
A crowd-pleaser by nature, Gordon later gained popularity in Hollywood through films and television. He appeared in the 1986 movie "The Party Animal," starred by actor Matthew Causey.
With Gordon's love for food and his talent in writing, he published a cookbook, "You've Had Worse Things in Your Mouth."
He had a brief stint in the 1987 family sitcom "Married...with Children," playing a drag character. He also portrayed a drag queen in the 1988 film "Coming 2 America."
LONG JOURNEY TO NEUROSCIENCE
Despite a promising Hollywood career, Gordon felt unsatisfied. He decided to leave his career behind him to start anew. In 1997 he finished his bachelor's degree back at the University of Michigan.
Afterward, he went to California State University- Northridge and completed his master's degree in psychology and sociology in 2001. He continued solidifying his educational background.
In 2004, Gordon obtained his Ph.D. in Integrative Behavioral Neuroscience at the Union Institute and University. Later, he pursued a post-doctoral program and research career in neuroscience at UCLA.
At UCLA, Gordon studied emotion, race, minority health disparities, digestive health, and obesity - the issues that impacted him personally. He studied the topics as he felt it was his duty to help others.
Despite making funny jokes about his body weight when he was still acting, the late TV star had been open about his health problems, including obesity.
He previously wrote a popular column entitled "Obesely Speaking" for the magazine Psychology Today. He also wrote several blogs featured in the Huffington Post and LA Times.
HEALTH AND WEIGHT STRUGGLES
Despite surviving the effects of harmful diet pills when he was young, Gordon, unfortunately, suffered from the consequences that affected his health in later life.
In 2009, he was admitted to Cedars-Sinai Medical Center after a massive lump grew from his right thigh. It was quite a challenging time for him at the hospital because of his size.
Because of his weight, doctors were unable to fit Gordon into the MRI. The largest MRI machine in the hospital had a weight limit of 550 pounds. Gordon's weight exceeded the weight limit.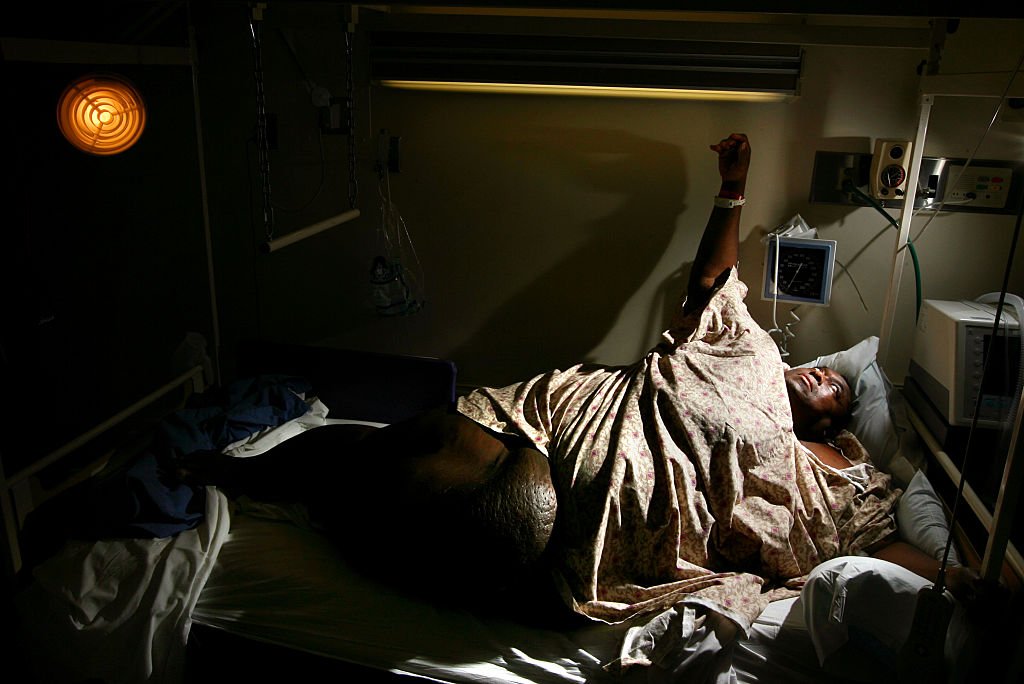 Billi Gordon lays on hospital bed receiving care at Cedars-Sinai Medical Center in 2009. | Photo: Getty Images
Since the MRI was unavailable, Gordon went on a liquid protein diet, which aided him in dropping a significant amount of weight. He was later discharged from the hospital but continued his diet at home.
Gordon attributed many factors to his weight struggle. He shared he had a thyroid problem, stress, a bad reaction to beta-blockers, and that his mother was bipolar.
He also had problems with overeating because of depression. According to his husband, Schallert, he said he tried everything to stop Gordon's weight.
Among Schallert's efforts to prevent Gordon from overeating was locking their refrigerator. When they got married, he noted that Gordon's weight was 400 pounds. Schallert said:
"My greatest hope for him would be to lose weight that would free him. He can't get to places he needs to go to, he can't get to places where he wants to go."
Although he loved and accepted Gordon as he was, Schallert wanted him to feel lighter. He described Gordon's life as "synthetic" as he surrounded himself in a room with a TV and a computer.
Gordon was a former researcher at the UCLA Center for Research, Education, Training, and Strategic Communication on Minority Health Disparities. He did most of his work from home on his computer.
Neuroscientist Mark Cohen, a UCLA School of Medicine professor of psychiatry and Gordon's post-doctoral research supervisor, said he previously urged the actor to lose weight.
With Gordon's love for food and his talent in writing, he published a cookbook, "You've Had Worse Things in Your Mouth." Inside the book, he was dressed in drag and channeled a character from the movie "Gone With The Wind."
He also authored five research publications, including his thesis about the perception of black male sexual prowess and the assertion of "The black stallion mystique."
After a tumultuous youth, a colorful career in drag, TV, and films, Gordon passed away in 2018. Because of Gordon's health issues, his family also suffered a financial crisis after he passed away.
His family sought public support and eventually raised $15,250 for his burial expenses. Gordon was survived by Schallert, his husband's brothers, and his beloved family in Michigan.
Please fill in your e-mail so we can share with you our top stories!
The information in this article is not intended or implied to be a substitute for professional medical advice, diagnosis or treatment. All content, including text, and images contained on news.AmoMama.com, or available through news.AmoMama.com is for general information purposes only. news.AmoMama.com does not take responsibility for any action taken as a result of reading this article. Before undertaking any course of treatment please consult with your healthcare provider.