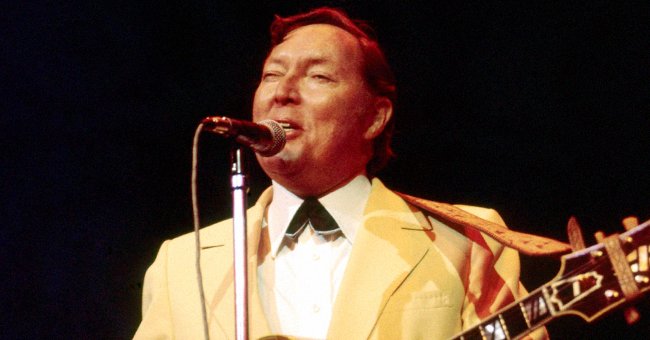 Getty Images
Bill Haley, 'King of Rock 'n' Roll' Died in 1981 without Fanfare & Buried in Unmarked Grave
The late singer Bill Haley was famously regarded as the "Father of Rock and Roll." But in contrast to his successful music career, he died without fanfare. Take a look at the rise and fall of his career.
A pioneer of American rock and roll, the late singer Bill Haley became a music superstar after releasing chart-topping hits in the 1950s as frontman of the iconic group Bill Haley & His Comets.
There's no doubt that Bill, whose real name was William John Clifton Haley, was always destined for greatness. Born in Highland Park, Michigan, on July 6, 1925, music ran in his blood.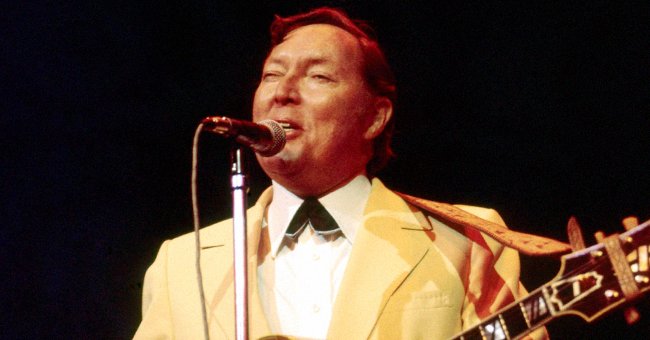 Bill Haley performs onstage at the Royalty in Southgate on March 8, 1979 in London, England. | Photo: Getty Images
EARLY MUSIC CAREER
Bill's parents were proficient musicians. His father, William Albert, played the mandolin and banjo, while his mother, Maude Green, was a classically-trained pianist and piano teacher.
When Bill was only thirteen years old, he had his first musical performance at a Bethel Junior baseball game. He spent most of his teenage years playing guitar and yodeling in bands.
At 20, he joined his first professional band, The Downhomers. Bill even served as a disc jockey, where he flaunted off his unjaded talent for playing a wide variety of musical styles.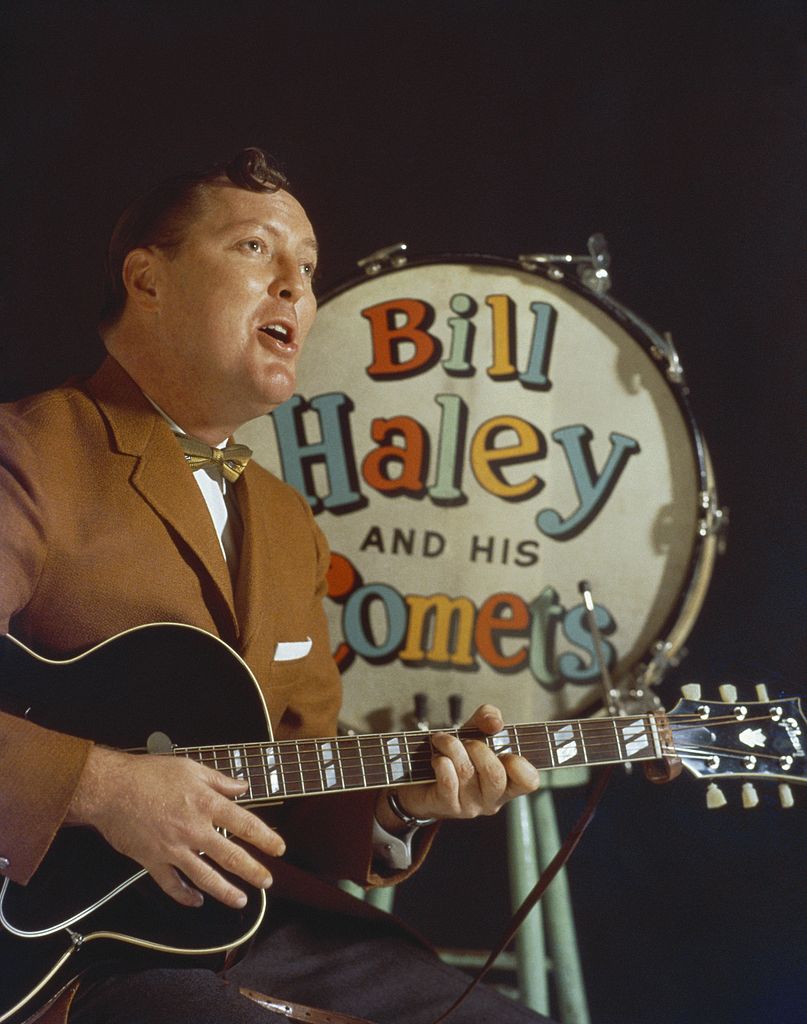 Bill Haley poses for a portrait in 1960. | Photo: Getty Images
Bill's natural talent in mixing several music genres influenced the style of his next band, Bill Haley and The Four Aces of Western Swing. In 1950, his group became known as Bill Haley and The Saddlemen.
After renaming their group, they signed a deal with Holiday Records. They released numerous singles that showed off Bill's broad genre, such as country, swing, and rhythm & blues.
The genre-bending band renamed itself again to Bill Haley & His Comets in 1952. Renaming their band for the third time seemed to be a lucky charm for Bill and his bandmates.
They became a hit after releasing their song "Shake, Rattle, and Roll" and "(We're Gonna) Rock Around the Clock." The latter track became of the most successful records in history. Bill said of the band's illustrious career:
"We put country & western together with rhythm & blues, and that was rock."
Rolling Stone listed "(We're Gonna) Rock Around the Clock" under The 500 Greatest Songs of All Time. The band's popularity happened when Elvis Presley, who used to be Bill's fan, rose into the music scene.
By the time the band was at the height of stardom, Bill was already married to his wife, Barbara Joan "Cuppy" Cupchack. The couple share son Bill Jr. and daughter Doreen, who died as an infant.
As they enjoy the benefits of fame, Bill and his wife bought a house they called Melody Manor, inspired by singer Gene Autry's massive property named Melody Ranch.
In Bill's Melody Manor, he hosted parties with his friends. Sometimes, he would write songs with his friends since he had a recording studio built in the basement.
DOWNSIDE OF FAME
As Bill reached the pinnacle of his success, he also encountered the downside of fame. In a previous Fox News interview, Bill Jr. revealed his father's dark side in his 2019 memoir "Crazy Man, Crazy."
Bill Jr. was proud of his father's music career. In the late 1980s, he would even sing his dad's songs on stage for fun while pursuing his own original music.
However, also felt a sense of resentment towards his father. He revealed that the music superstar left the family in 1962. His mother, Cuppy, had a hard time dealing with Bill's absence.
When Bill Jr. turned seven, he learned that the musician left them and his mother for good. Bill Jr. also said his father was an excessive drinker, irrational, and violent person. Bill Jr. said:
"There's one incident where he pulled a kitchen knife and held it up to my mother's throat, not really knowing who she was."
According to Bill Jr., his father was drinking because his popularity declined, and alcohol was an escape. Bill's violent personality became one of the reasons why his marriage to Cuppy fell apart.
BILL'S UNEXPECTED DEATH
In 1981, Bill unexpectedly died, leaving fans from around the world shocked and heartbroken. He was 55. The rock 'n roll icon reportedly died of "natural causes most likely heart attack."
Bill played more than 10,000 live shows in front of more people than any other artist during his time. Although he faced racism, he was renowned for paving the way for Black artists in the music scene.
A STARK CONTRAST
A friend visited Bill in Harlingen City, Texas, and reportedly found him dead on his bed. His funeral services showed a stark contrast to the services held for Presley and The Beatles band member John Lennon.
Martha Velasco, Bill's new wife, wanted to remember her husband properly, but emotions overwhelmed her.
Millions of fans mourned when Presley, dubbed the "King of Rock and Roll," passed away in 1977. The same fanfare happened after Lennon, a renowned singer and peace activist, was assassinated in 1980.
BILL'S QUIET FUNERAL SERVICES
Bill's funeral services were quiet and had no fanfare. His family secretly sent his body to the Kreidler-Ashcraft Funeral Home and held the services at the Immaculate Heart Catholic Church.
Only a few friends, including two representatives of Bill's fan group, attended the church services. Afterward, Bill's body was cremated at the crematorium in Brownsville, Texas.
Martha Velasco, Bill's new wife, wanted to remember her husband properly, but emotions overwhelmed her. She felt devastated over his death, moved out of Harlingen in 1993, and never returned.
Bill's fans and the press were confused as to where the hitmaker's family laid his urn. Many believed Bill's urn was brought to a cathedral in Mexico City guarded by security guards.
However, security guards of the cathedral were not aware of the ashes they guarded. Meanwhile, writer Dave Walker wrote in his book "American Rock & Roll Tour" about the location of Bill's ashes.
A LONG LOST GRAVE
Walker claimed that Bill's ashes were spread over Padre Island on the Gulf of Mexico. Despite the claims, some unknown sources believed that Bill was buried in Harlingen.
When Harlingen celebrated "Bill Haley Day" in October 2003, the local media reported they found the acclaimed musician's final resting place in an unmarked grave in the city's cemetery.
Please fill in your e-mail so we can share with you our top stories!