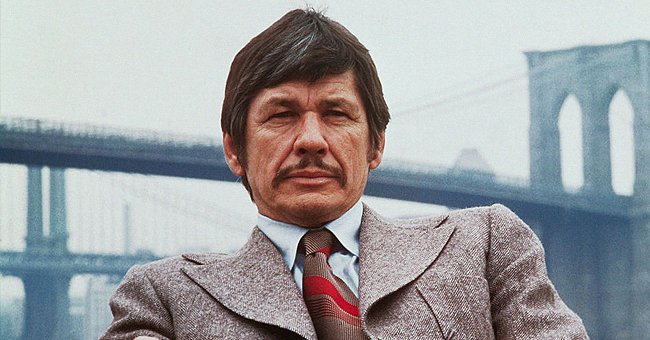 Getty Images
'Death Wish' Star Charles Bronson Went to School in a Dress When He Was 6

Charles Bronson enjoyed fame and ran into an overwhelming fortune as an adult after the hit film "Death Wish," but the man confessed that he lived a poor life as a child and could not afford proper clothing for school.
Charles Bronson was one of the best in his craft during his reign. The spectacular actor captivated many across the world, from Europe to North America. His skills were first accepted in France and Italy, and it took a long time for Americans to recognize the connoisseur.
Bronson had to prove himself worthy to the movie critics in America before they accepted him, and that he did in 1969, after appearing on the French created content "Rider on the Rain."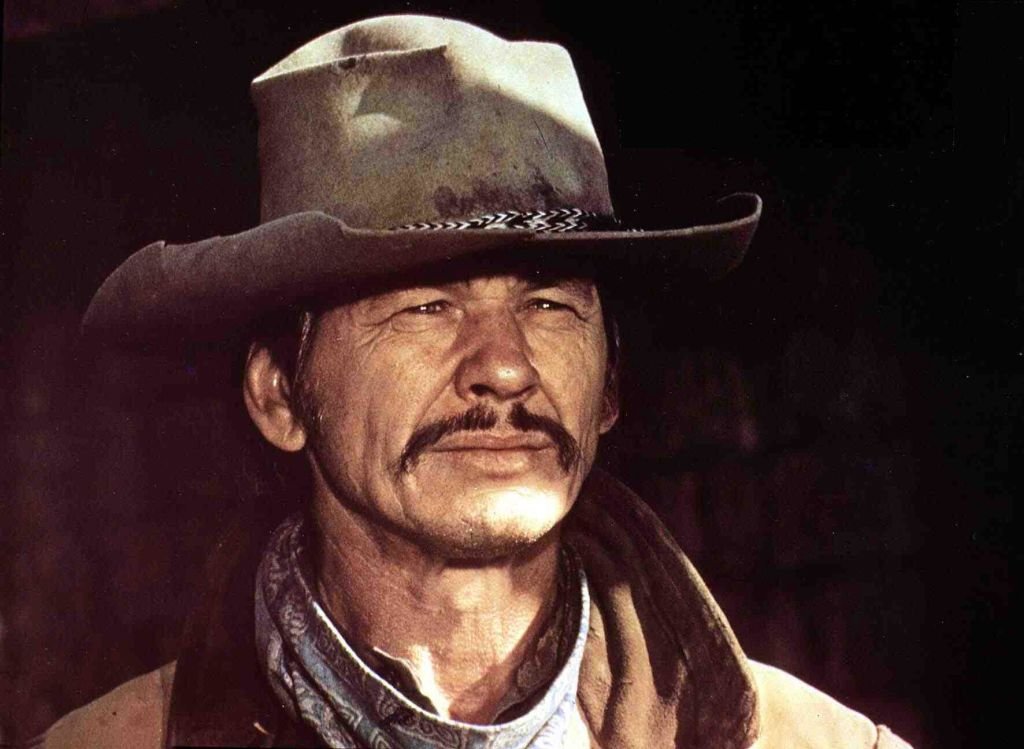 Charles Bronson in the 1973 film "Chino" | Photo: Getty Images
From then onwards, he showcased his impressive skills in other action and satirical films, including "Hard Times," "From Noon Till Three," and one which earned him a number one spot on the superstar list of celebrities, the action, and violent film "Death Wish."
The critics wasted no time in speaking against his character. They condemned his use of violence to seek revenge in the movie that became a blockbuster on screen.
Bronson paid no attention to the naysayers. In fact, he tried everything possible to maintain a mean demeanor, explaining to reporters that, in reality, he was a brutal man.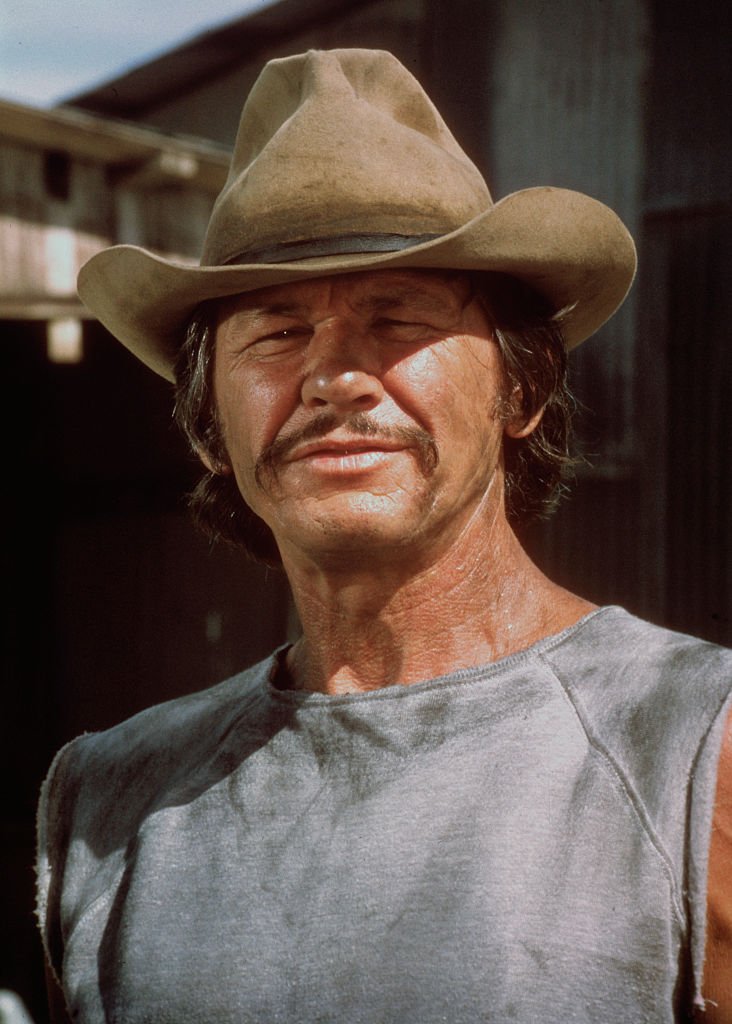 Charles Bronson as he appears in the 1975 motion picture "Breakout." | Photo: Getty Images
This turned out to be false, as journalists uncovered this man's past. There was no record of a violent past or pattern. The actor was a quiet individual who loved to paint in his free time.
However, he was talented enough to take on a different personality and play it exceptionally well, as if the story was synonymous with his history or lifestyle.
While Bronson did not live a violent past, he was conversant with the life of a pauper. The actor's background did not offer him a great life as a child, and he was not privileged to even own some basic things.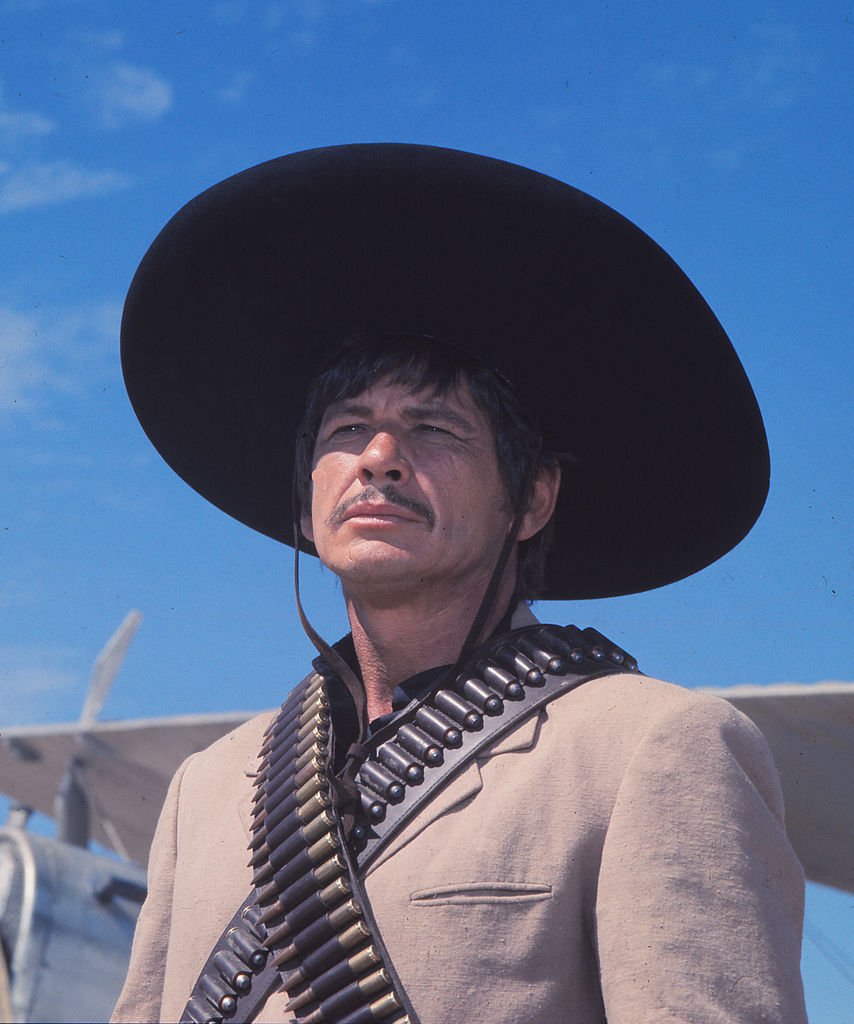 Charles Bronson during a break from filming the movie "Villa Rides," near Madrid circa 1967 | Photo: Getty Images
BRONSON'S BACKGROUND
Charles Bronson was born into a poor Lithuanian family who migrated to the coal-mining area Ehrenfeld, P.a. He had fourteen other siblings, all dependent on their father, who worked as a coal miner until he died in 1933 after suffering from black lung disease.
Bronson, born Charles Dennis Buchinsky, was a 10-year-old boy when his father died. Six years later, he became a coal-miner alongside his other brothers but shuffled between work and school, leading him to become the first high school graduate in the family.
While they toiled and sweated in the mines, things were not so different at home, and Bronson revealed that he often wore his older siblings hand-me-down, and even though his older siblings were girls, he had no choice.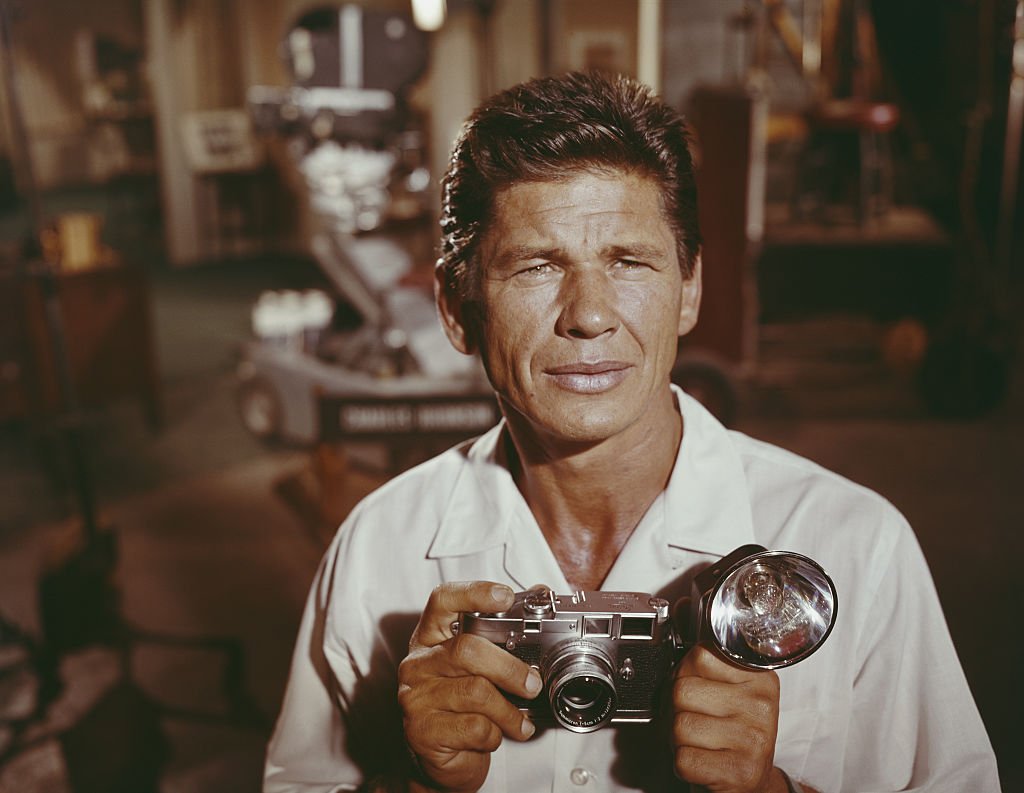 Portrait of American actor Charles Bronson (born Charles Buchinsky, 1921 - 2003) as he poses on set, with a camera in his hands, circa 1958. | Photo: Getty Images
The actor confessed that when he was 6, he wore a dress to school and would often shuffle his socks among his brothers, giving them his dirty school socks to wear to the mines.
As a child, he acknowledged that his condition was bad enough but was not consumed with regrets. Instead, he struggled to be a better man by gaining as much knowledge as possible.
In 1943, Bronson was drafted into the army, where he drove a mess truck before serving as a B-29 tail gunner in the Pacific. The ex-military officer furthered his education in an art school on the GI Bill when he was discharged.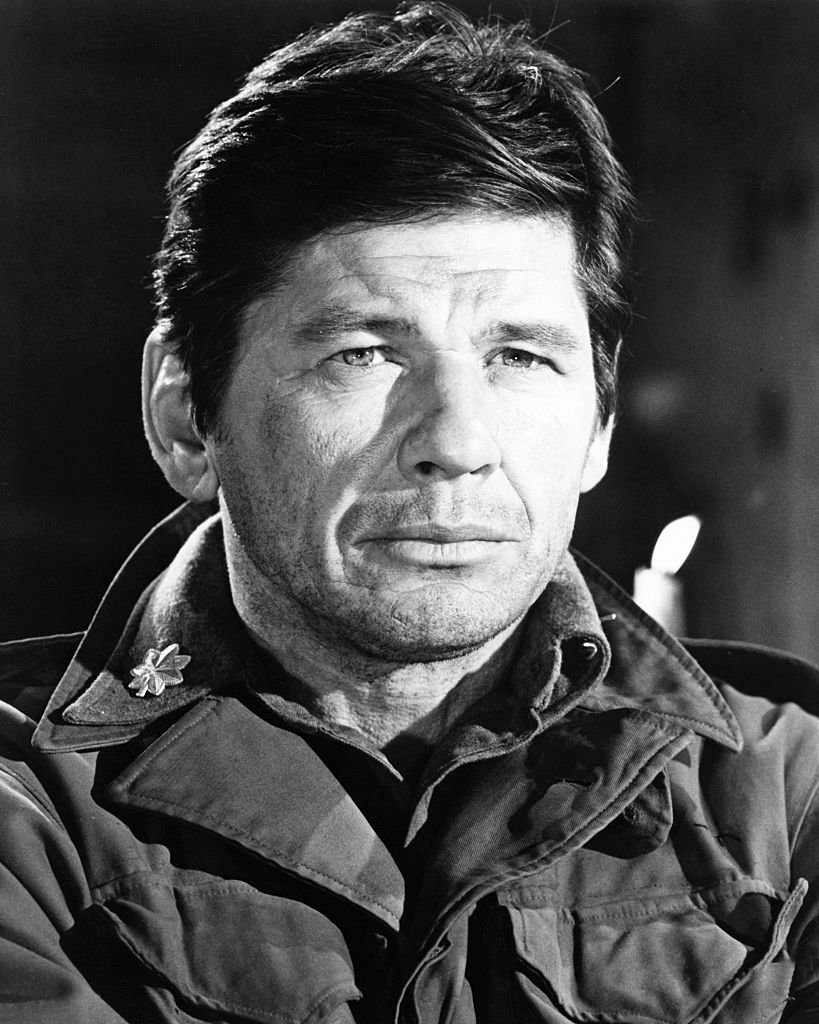 Charles Bronson (1921 - 2003) as Joseph Wladislaw in the film "The Dirty Dozen," circa 1967. | Photo: Getty Images
While schooling, he shuffled several jobs to raise money. He mingled with others and tried to improve his diction before appearing in a debut film in 1951.
UNTOLD TRUTHS ABOUT BRONSON'S FAME
Bronson was never in the category of charming looks, adorable demeanor kind of star. His facial features and build made him perfect for playing the fierce and no-nonsense guy roles he loved to act.
He knew how to deliver the job, which made producers and movie fanatics in awe of the actor. Despite having such an overwhelming talent, it was not until he nearly turned 50 that he set his eyes on fame and fortune.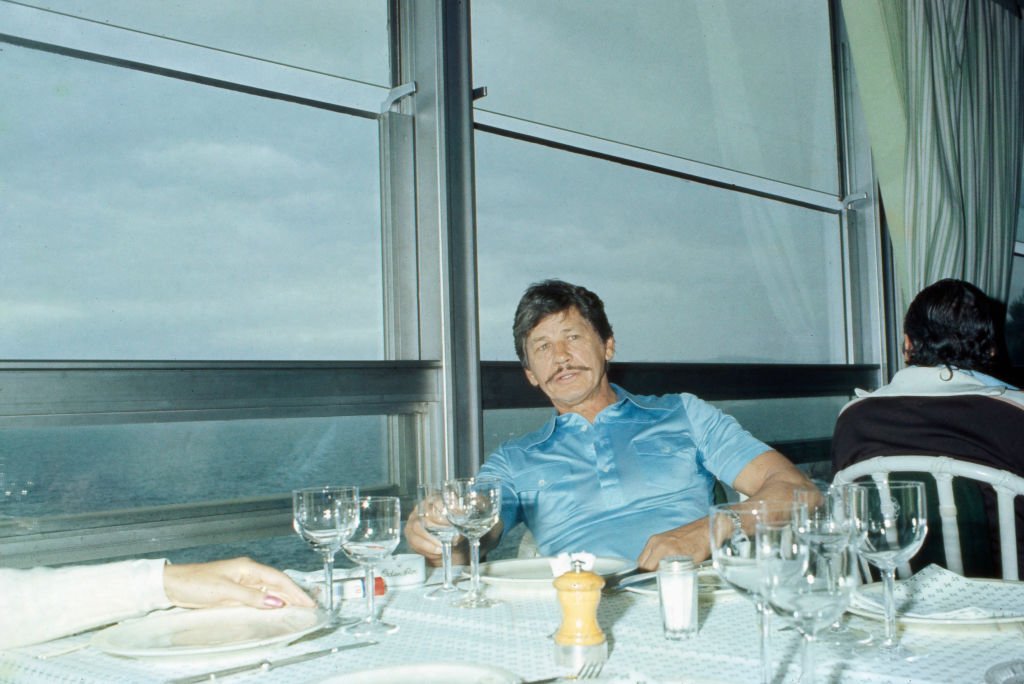 American actor Charles Bronson relaxing at a restaurant, France, 1970s. | Photo: Getty images
One of his first profound features was in the British-French film "Adieu l'Ami," which was a hit movie in France. Soon after, he acted in "Once Upon a Time in the West" and earned a big name in Europe, where he is loved by many.
In France, they dubbed him "Le Monstre Sacre," the Italians nicknamed this brutal onscreen monster "Il Brutto," and in Spain, Bronson was referred to as the No. 1 male sex symbol.
He continued acting but did not permeate fully into the USA until 1974 when he starred in "Death Wish." At 52, he became the world's number one box office attraction, with a one-million-dollars charge fee per film.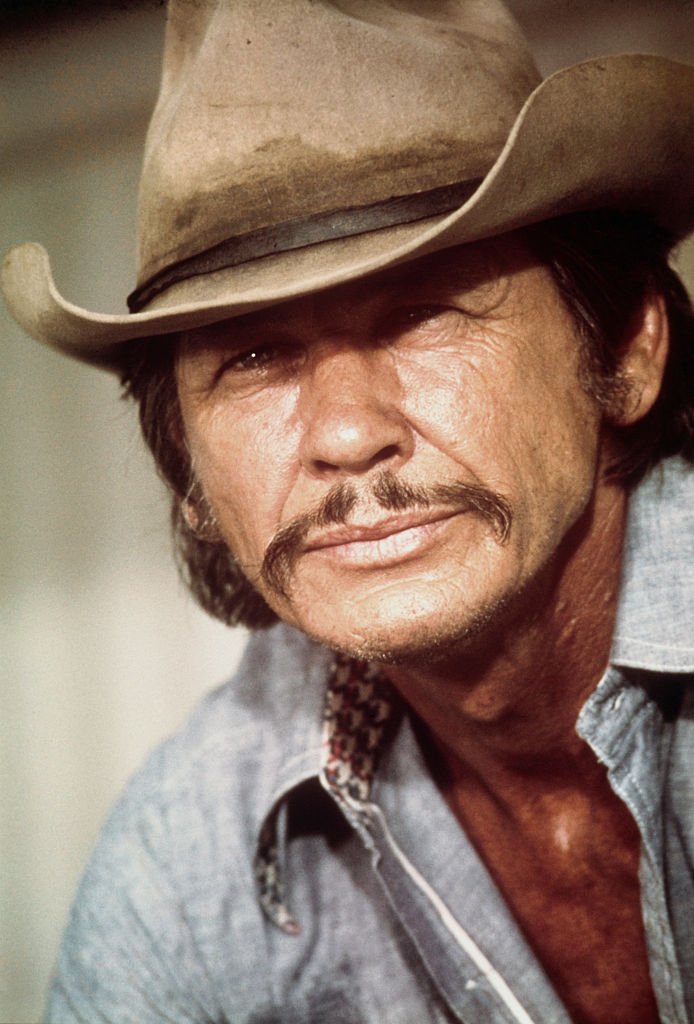 Charles Bronson as he appears in the 1975 motion picture Breakout. | Photo: Getty Images
With fame came a great deal of fortune, which offered the actor a chance to live in comfort and luxury, something he never had as a child. But he never forgot his roots and was barely involved in controversies.
BRONSON AS A FAMILY MAN
Bronson was married three times, first to Harriet Tendler, but it ended in divorce. His second marriage was to Jill Ireland, a British native. He had been good friends with Ireland and her former husband, David McCallum, until the pair separated.
The English woman was an actress who worked on numerous projects with her second husband. They remained a couple from 1968 to 1990, when she died from cancer.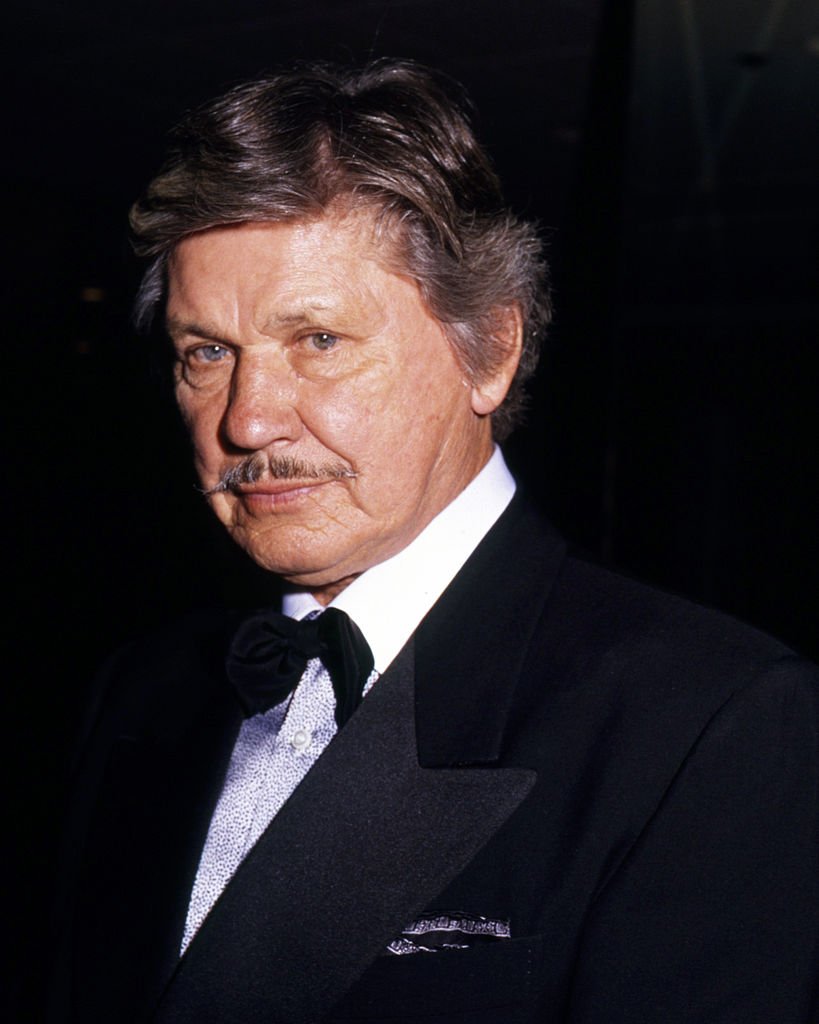 Charles Bronson (1921-2003), US actor, wearing a dinner jacket and bow tie, circa 1985. | Photo: Getty Images
After eight years, Bronson married his third wife, Kim Weeks, and it was not until 2003 that he left her. Branson died at Cedar Sinai Medical Center in Los Angeles, the same city he resided in.
The actor had battled pneumonia before he passed away at age 81, leaving behind a wife, eight children, and two grandchildren.
Please fill in your e-mail so we can share with you our top stories!