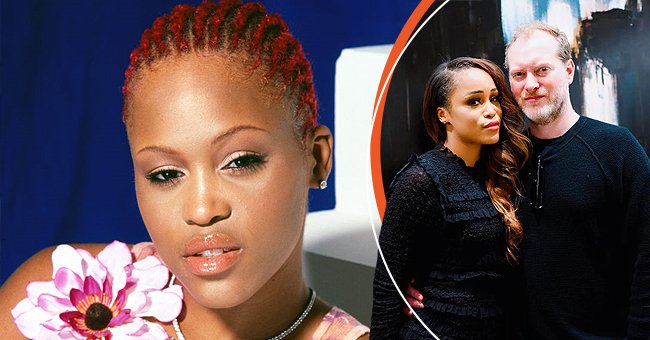 Getty Images | instagram.com/therealeve
Eve Flaunts Growing Baby Bump Alongside Millionaire Husband on Her Special B-Day Celebration
Former talk show co-host and one of America's leading rappers, Eve, celebrated her birthday in style by flaunting her growing baby bump while posing next to her knight in shining armor — her wealthy English husband, Maximillion Cooper.
For more than one decade, Eve has been one of the powerhouses in the rap industry. She is an impressive 43-year-old lady who has continued to bless her legion of fans with a stream of fantastic entertainment, from music to being a member of an American talk show, "The Talk."
While the successful artist has a remarkable standing regarding her craft, she also enjoys a perfect romance with her husband, 49-year-old Maximillion Cooper. He is a British native and the founder of Gumball 3000.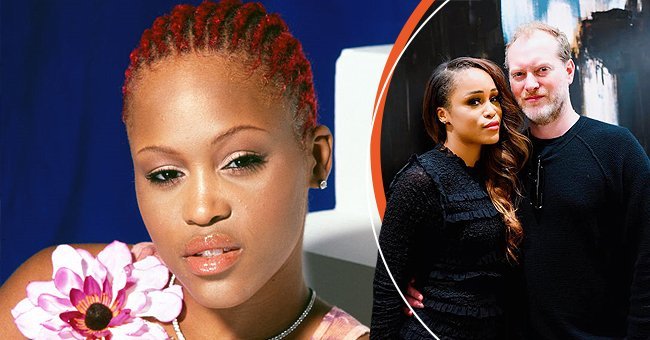 A picture of rapper, Eve [left]. A picture of Rapper Eve with her husband Maximillion Cooper [right] | Photo: Getty Images || instagram/therealeve
These two are from seemingly two different backgrounds, Eve being an African-American and Cooper, an Englishman, but their union reveals that the only principle they act on is love.
The couple often showcases their flawless happy-ever-after online, sharing with thousands of fans on their individual social media pages, photos, videos that capture their reality.
In recent times, fans discovered that their celebrity couple would be expecting their first child after six years of marriage. This would be Eve's first, but baby number five for her husband, who already fathers four kids from his previous marriage.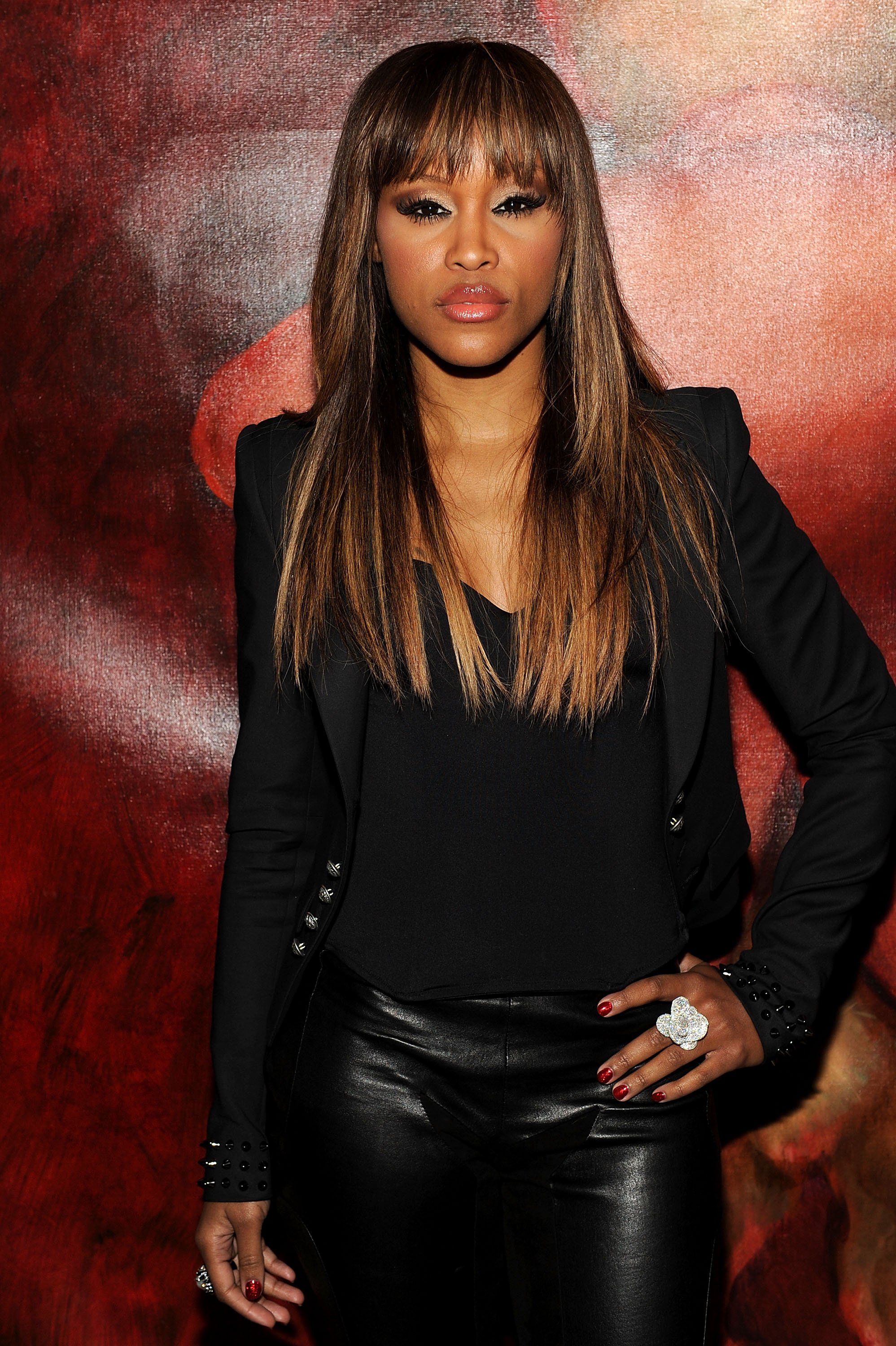 Singer Eve attends the Scream 4 New York screening after party hosted by Curtis "50 Cent" Jackson & Harvey Weinstein at the Mr. H at the Mondrian Soho on April 12, 2011 in New York City | Photo: Getty Images
EVE'S RECENT EYE-CATCHING FEED
The 43-year-old celebrated her birthday few hours ago, and as expected, Cooper shared snaps of his beloved wife to honor her day. In one of the posts tagged "Happy Birthday Mrs. Cooper," he uploaded a picture of his pregnant wife in a nude, mock neck knitted top paired with a black beanie cap.
In the update, the celebrant held a plate that housed a nice treat enclosed in brown paper, with a burning candle in its center. Her eyes were shut, and she looked ready to blow out the fire before making her wish.
A second update displayed Eve posing with a square-shaped chocolate cake next to a French window. The expectant mother seemed happy as she dug lightly into the cake toppings, showing her nicely groomed green nails and natural makeup face.
For the series of shots, she draped a winter jacket on her baby bump and accessorized her honey-brown hair with a branded Celine face cap. The accompanying caption read:
"More birthday cakes."
One of the outstanding images of the day featured the couple posing next to each other for a groupie snap. They stood in front of a country home in The Newt in Somerset.
The lovebirds shaped their lips in funny yet admirable patterns and teamed up in their usual fashionably large framed sunglasses combos.
While Cooper honored his number one girl with adorable snaps and a trip to the countryside, Eve showed appreciation with a two-slide image titled "best birthday ever @mrgumball3000 #englishcountryside #happiness."
The first one revealed her husband in a close-up shot, with her behind, caressing her baby bump. In the second photo, the rapper confidently flaunted her baby bump with one palm placed on the growing fetus. She rocked a knitted top and cardigan, fitted pants, and countryman boots.
EVE AND COOPER'S SPECTACULAR BOND
Eve and Cooper's romance may seem like something straight out of a fairytale book, but they have been through some ups and downs. However, what makes them spectacular, is how they managed the situation and let their love for each other supersede everything.
These two first crossed paths in 2010 when Eve attended a Gumball rally (a global motor racing rally created by her husband that has welcomed celebrities from around the world).
Four years later, they became husband and wife. Although they were based in different locations sometimes — Cooper is based in Europe, while his wife shuffled between the US and London — they managed to make things work.
Amid the struggle to maintain the connection, which they overcame despite the distance, the pair suffered discrimination, but this was at the onset of their relationship. Eve told a media outlet that many were unhappy about her romance with Cooper. She said:
"In the beginning it was very hard because obviously, I come from hip hop, there was no other person at that time, especially from that world, dating outside the race, outside of Black guys."
Many from her inner circle advised against marrying the man she loved. The rapper added that trolls online did not make it any easier as they bombarded them with hurtful messages due to their posts.
Thankfully, neither of them succumbed to the hate and naysayers. Eve explained that people have stopped prying into their affairs with negativity and that "it's mostly 99.9% positive because of us being so confident in loving each other and who we are that people have come around."
When asked the secret to their successful and healthy relationship, she candidly mentioned that respect, making compromises, and communication are recipes for a great marriage.
Additionally, the celebrity said that there are some not-so-great days when she exhibits anger, but because of how honest they are in the marriage, things never get out of hand.
Following quarantine, the duo formed a stronger bond, with Eve leaving her job in the US to connect deeply with her husband by spending more time with him in their London home.
ALL ABOUT MOTHERHOOD
When Eve married Cooper, he already had four kids from another marriage, but they wanted to grow their family, as this was Eve's first marriage, and she had no children.
At first, being a stepmother to the kids seemed scary, however with time, they loved and accepted her. Like their dad and his wife, they also wanted a baby.
In 2019, the rapper revealed that she struggled with fertility problems but kept it hidden from the world. At the time, she felt miserable and broken because of her inability to become pregnant.
Thankfully, she had the right support system that backed her up and edged her on. Last month, the couple proudly announced her first pregnancy and showcased photos of a growing baby bump.
Following the pregnancy announcement, the former talk show co-host mentioned that they have picked two names for their unborn child. The expectant mother added that the baby approves of the names and that their child is talking to them.
Whether or not it is the excitement that is talking, one thing is certain: the entire household cannot wait to meet their bundle of joy after six years and have continued to proclaim their undying love for the soon-to-arrive baby!
Please fill in your e-mail so we can share with you our top stories!