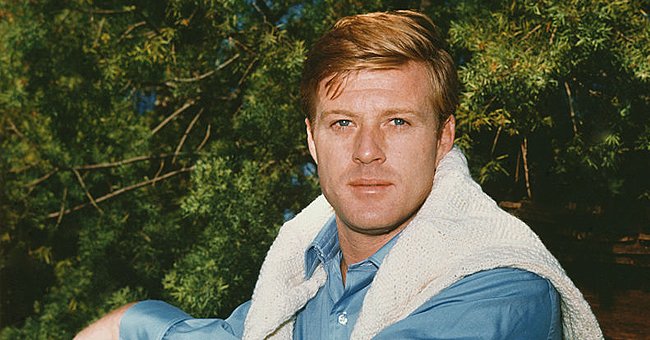 Getty Images
Robert Redford Blamed Himself for the Death of His 1st Son - Years Later He Lost His 2nd Son
Robert Redford always has a smile handy. However, many do not realize that the actor has a million words to convey his deepest tragedies hidden behind the prized expression.
Losing two children in one's lifetime is enough to break even the thickest man on the planet, but not Robert Redford. The award-winning actor lived through the death of two of his sons, years apart.
Rather than spend his life wallowing in self-pity, the "Butch Cassidy and the Sundance Kid" star faced his grief head-on and figured out the right way to harness his soulful loss for good.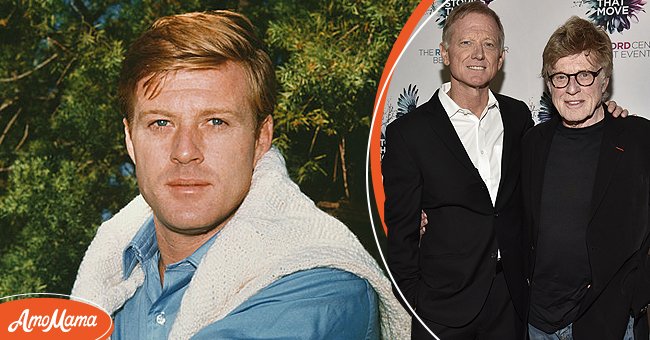 Robert Redford Leaning on a Brick Wall [left] James Redford and Robert Redford attend The Redford Center's Benefit at August Hall on December 6, 2018 [right] | Photo: Getty Images
Armed with his signature smile and unrelenting pursuit of his career, Redford established himself as the ideal image of a multifaceted star in Hollywood.
He starred in several hit movies and TV shows. Redford also helped establish the Sundance Film Festival, helping many actors and filmmakers reach the heights of their careers.
Decades down the line, it's almost impossible to believe the star has endured his share of tragedy, which shaped him into the iconic figure the world has come to know.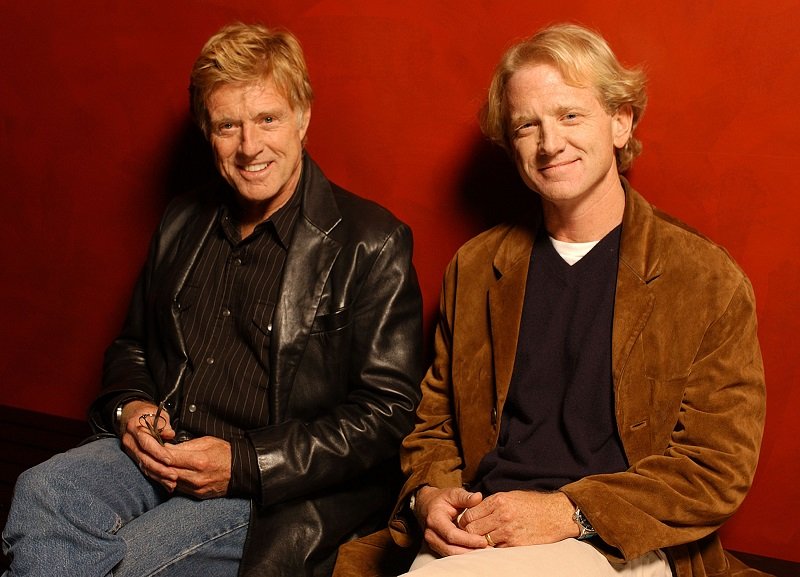 Robert Redford and son James Redford in Hollywood, California in November 2003 | Photo: Getty Images
LIFE BEFORE STARDOM
The legendary actor was born in Santa Monica, California, in August 1936. His father, Charles Robert Redford, was an oil company accountant and former milkman, while his mom was a literature and film enthusiast.
Redford's parents later relocated to Los Angeles, where he completed his high school education, taking a liking to sports. He proceeded to the University of Colorado on a baseball scholarship following his mom's death from septicemia.
The loss left the then-18-year-old emotionally damaged, so much that he became the "school drunk." He lost his scholarship and studentship due to his questionable lifestyle after spending a year and a half in college.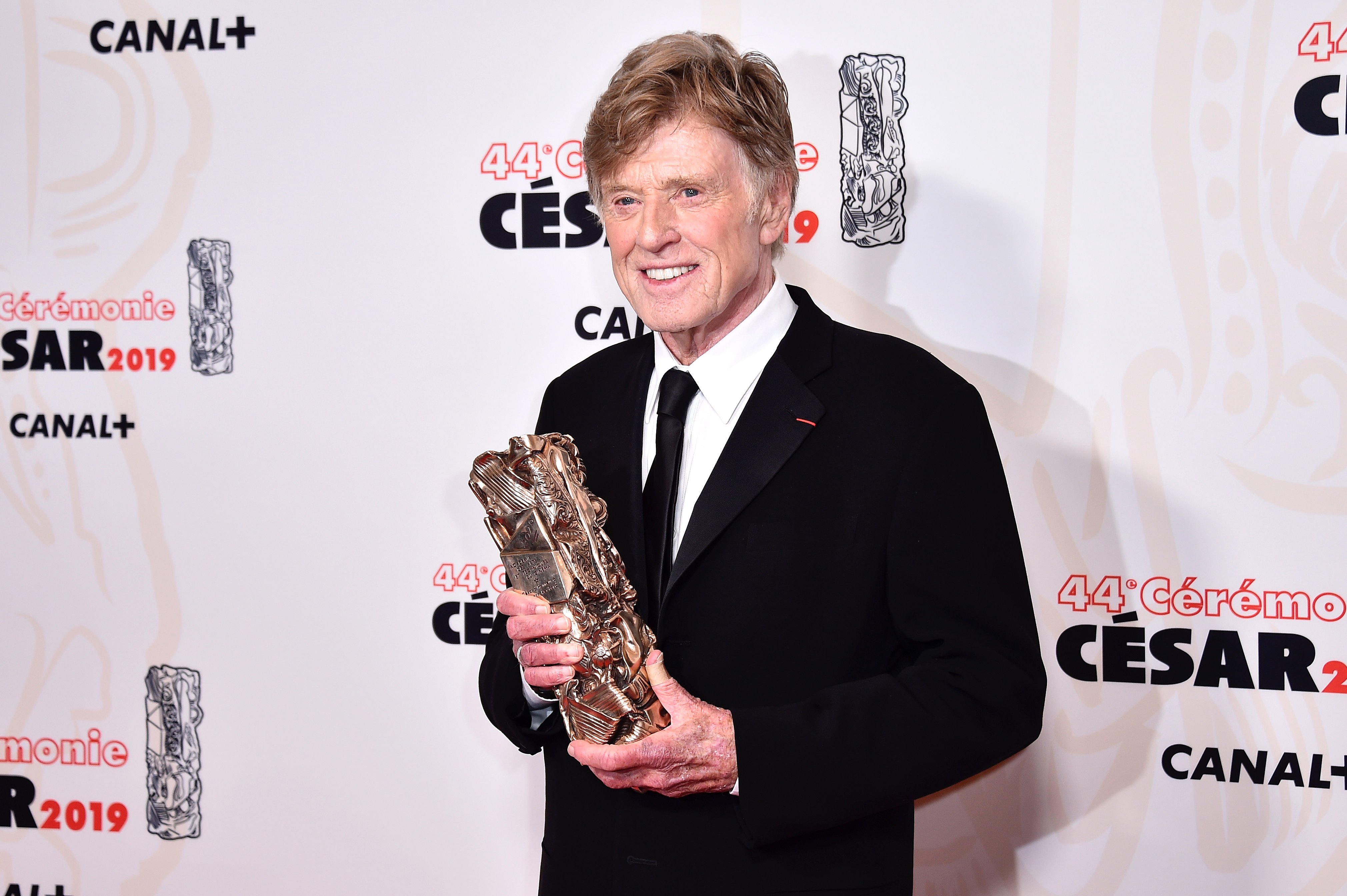 Robert Redford at the Cesar Film Awards 2019 on February 22, 2019 | Photo: Getty Images
Thankfully, Redford managed to pick himself back up and relocate to Europe, where he studied to become an artist. However, he returned to America eventually, deciding to switch his focus from artistic design to acting.
A DESTINED PATH
Redford studied at Pratt Institute before proceeding to the American Academy of Dramatic Arts in pursuit of his acting dreams.
Hence, he began his career on Broadway and theatre, with appearances on "The Tall Story," "The Highest Tree," and "Sunday In The Park," before snagging his breakthrough role on "Barefoot In The Park."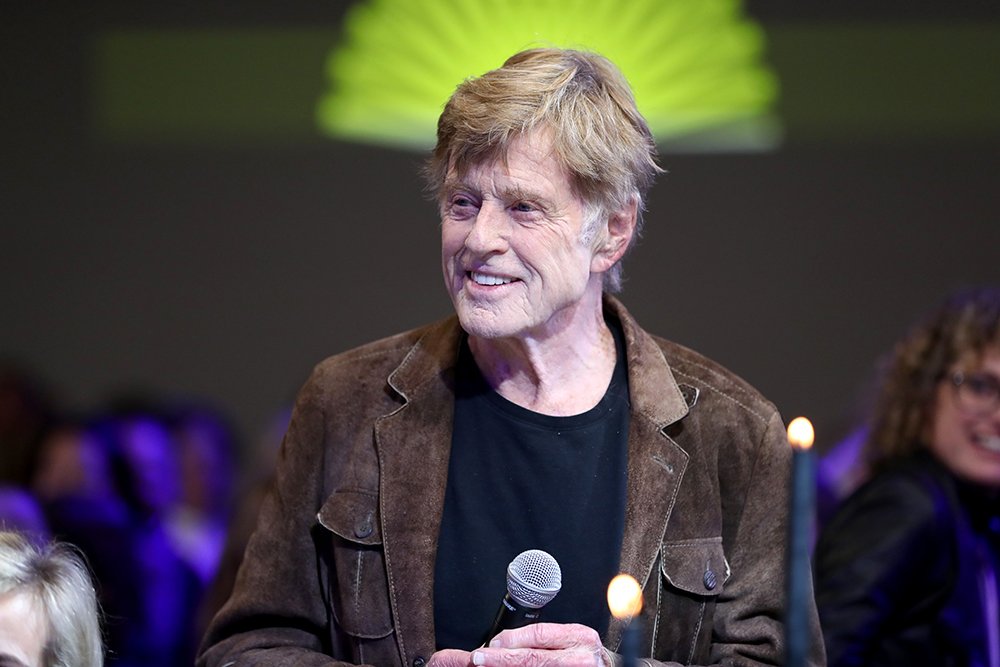 Robert Redford at the 2020 Sundance Film Festival in Park City, Utah, in January 2020 | Photo: Getty Images.
Redford made his way into the big screen following a series of outstanding performances, starring in 1962's "War Hunt." He landed notable roles in "Butch Cassidy and the Sundance Kid," "Downhill Racer," and "The Candidate," skyrocketing him to stardom.
A ROMANCE ETCHED IN STONE
After his 1957 return to the United States, Redford met his first wife, Lola Van Wagenen. He hooked up with the Mormon girl while studying at the American University of Dramatic Arts, where she was also a student.
The pair fell in love and tied the knot barely a year later with a Mormon wedding ceremony in Las Vegas. Notably, Wagenen had to drop out of college to elope with the love of her life and successfully build a family with him.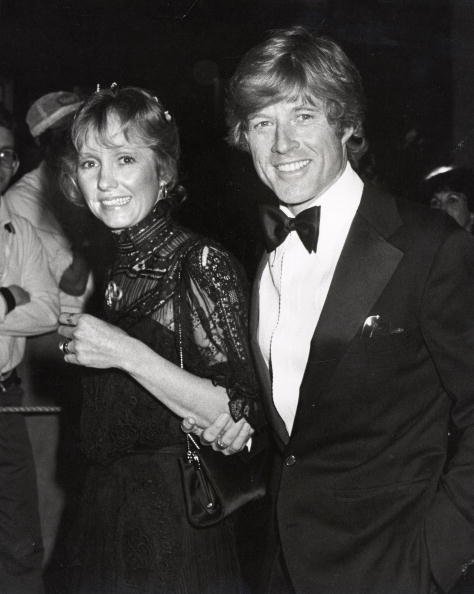 Lola Van Wagenen and Robert Redford at the 53rd Annual Academy Awards | Photo: Getty Images
WHEN DEATH COMES KNOCKING
Following their union, Redford and Wagenen moved to an apartment in Manhattan, New York, to start their lives together. They soon welcomed their first son, Scott Redford, who became their light and joy.
Then on a fateful night in November 1959, the unexpected happened. Their then 10-week-old son died in his sleep. The young couple awoke the next morning to find the baby stiff and unconscious.
While the pair could not fathom what could have gone wrong, Redford recalled kissing his son goodnight the previous night and gently placing him in his cot to sleep.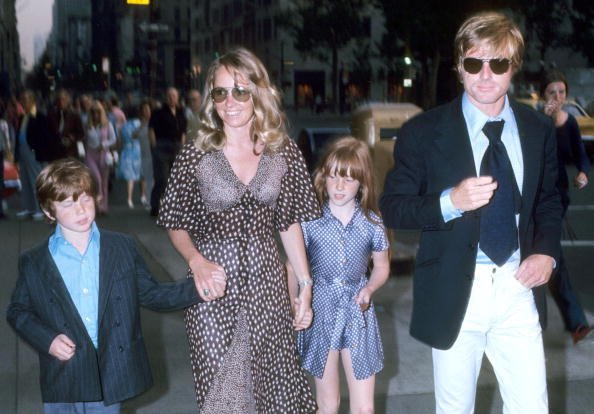 Robert Redford, Lola Van Wagenen, Jamie, and Shauna in New York City on June 15, 1969 | Photo: Getty Images
Medical professionals later established that Scott Redford was a victim of cot death. Broken and lost, Redford could not help but blame himself, imagining a million things he could have done differently to prevent their fate.
He recalled: "It was really hard. We were very young. I had my first theatre job, which didn't pay much. We didn't know anything about sudden infant death syndrome. So as a parent, you blame yourself." The actor admitted the experience created a scar in his life that could never heal completely.
James Redford and Robert Redford at The Redford Center's Benefit at August Hall on December 6, 2018 | Photo: Getty Images
ANOTHER LOSS
Three years after grieving their first son, the pair welcomed another son, Jamie Redford. While his birth was supposed to be the much-needed relief for the couple, they found themselves at their wits' end when their baby arrived seven weeks early.
Additionally, he suffered a potentially-fatal respiratory problem and spent the first weeks battling for his life at the hospital. Jamie survived the ordeal and grew into a young man. In his teens, he experienced another close call with death and was diagnosed with ulcerative colitis.
The condition required the teenager to undergo surgery to remove his colon. Before he turned thirty, Jamie underwent two liver transplants to keep him going.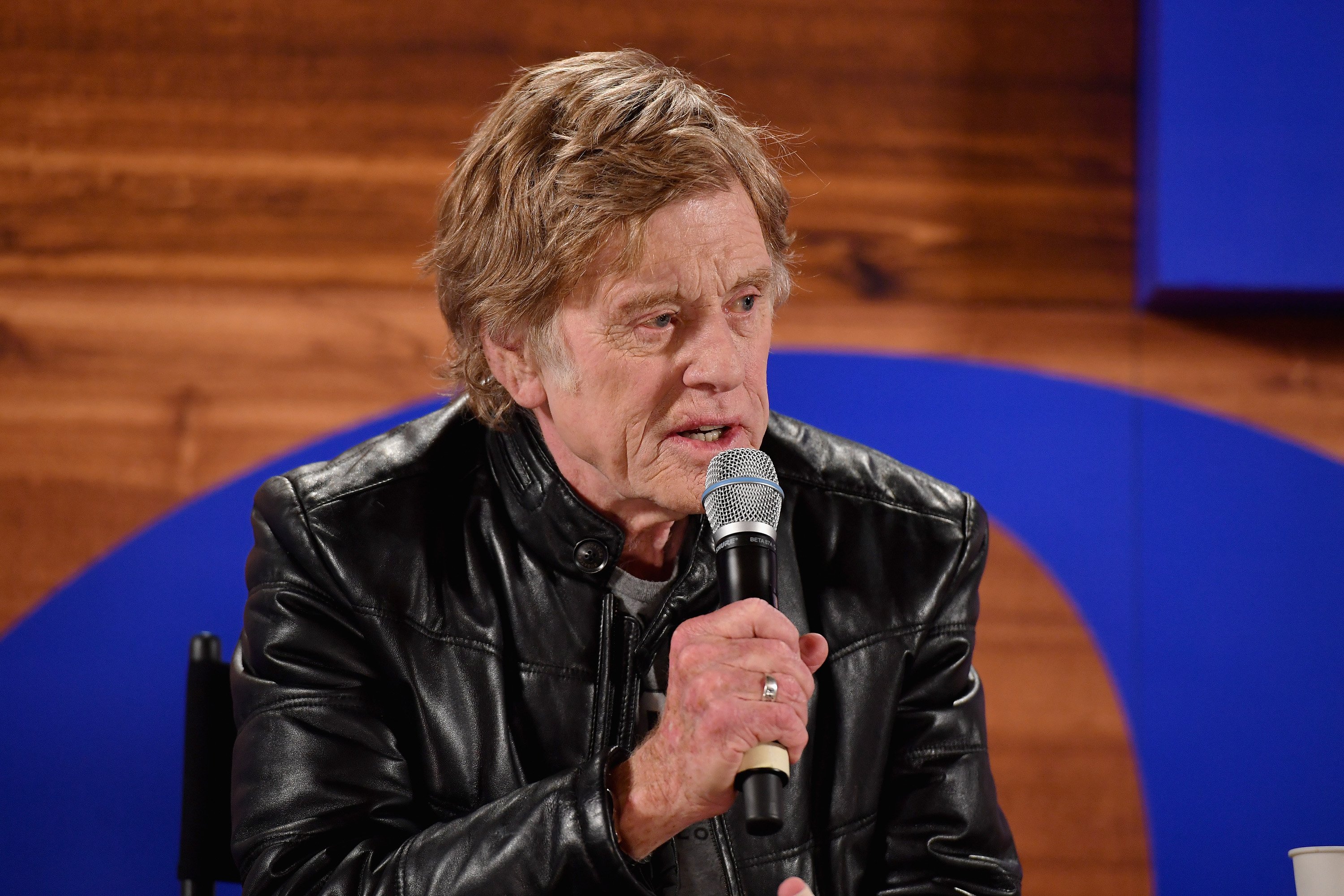 Robert Redford speaks onstage during the 2018 Sundance Film Festival | Photo: Getty Images
Redford described the hunt for a compatible liver donor as the worst twelve weeks of his life. But he lived through it with his head held high, knowing that his son's life was worth all the trauma and hardships.
The effort earned Jamie almost three more decades on earth. Unfortunately, his liver disease returned in 2018, requiring him to undergo another liver transplant. Around that time, he was diagnosed with cancer, his wife, Kyle, confirmed.
In October 2020, Redford's son, who became a writer and producer, passed away following a harrowing battle with bile duct cancer in the liver.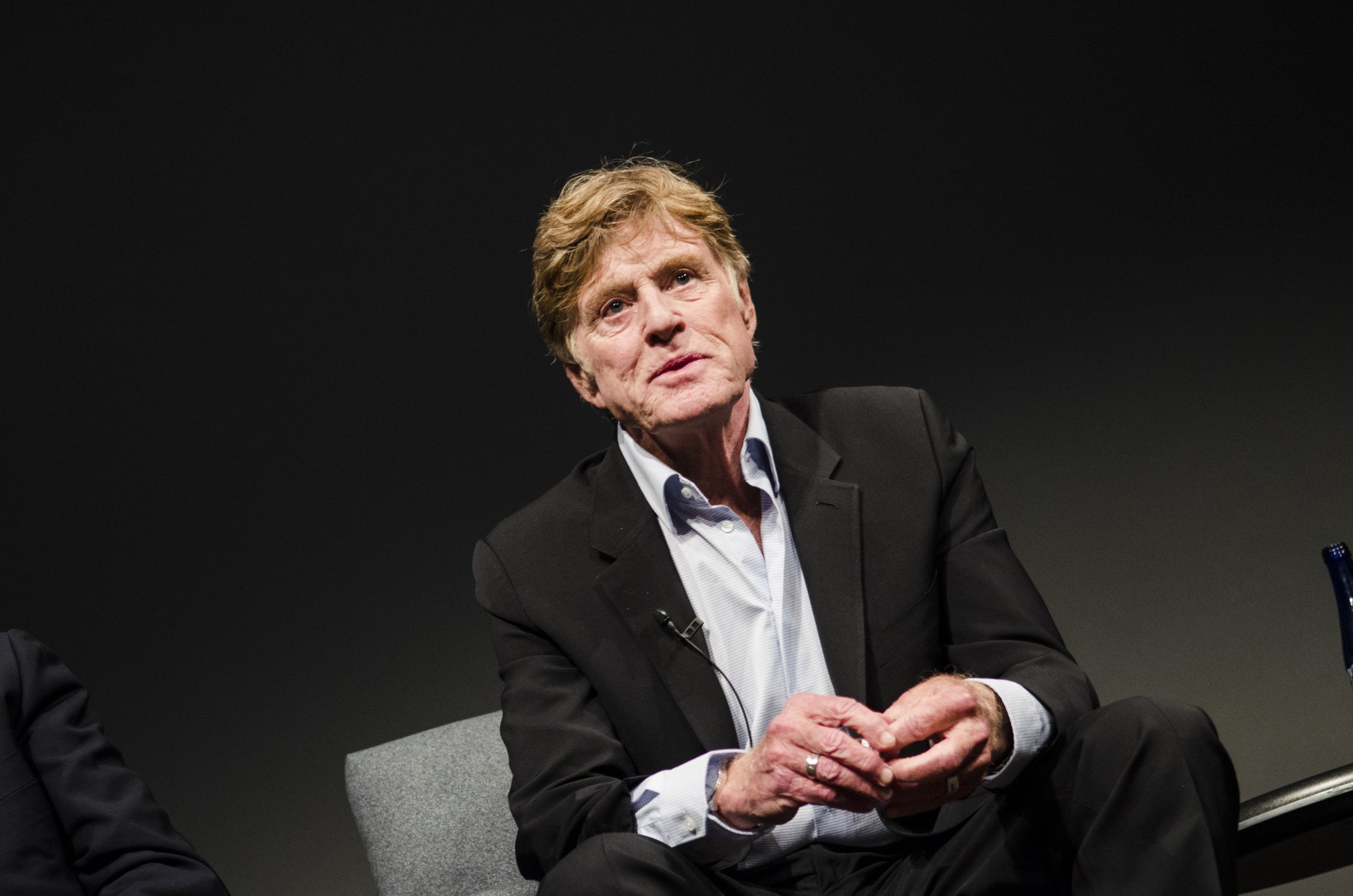 Robert Redford at The Newseum on April 18, 2013 | Photo: Getty Images
LIFE AS A FATHER
Having lived long enough to encounter the death of two sons and the murder of a son-in-law, which left his daughter broken with grief, the 85-year-old knew how tough life could get. He once divulged:
"The hardest thing is when your children have problems. There have been so many hits on our family no one knows about and I don't want them to for my family's sake."
Perhaps, his determination to protect his family from those harsh realities informed his decision to keep the press from infiltrating his private affairs.
REDFORD'S PERSONAL LIFE
Aside from Scott and Jamie, Redford and Wagenen had two daughters, Shauna Jean Redford and Amy Hart Redford. The couple eventually divorced in 1985, after 26 years of marriage.
Years later, he kicked off a relationship with Sibylle Szaggars, who moved in with him in the nineties. Redford and his longtime partner finally exchanged vows in 2009, and the duo has lived in marital bliss in their 6,000-acre ranch in Utah since.
Please fill in your e-mail so we can share with you our top stories!