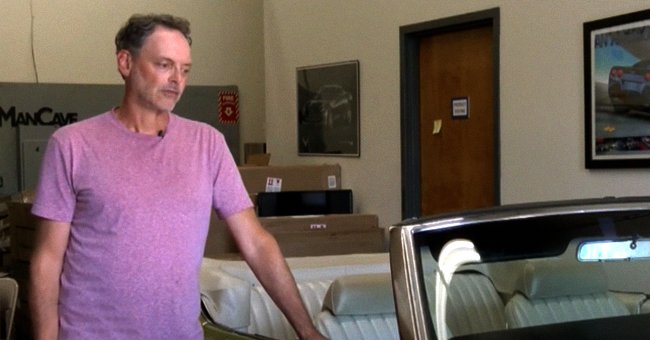 Youtube/ WCPO 9
Son Buys Late Mom's Car after Decades of Searching – Found Priceless Stuff Inside

A man spent years looking for his mother's old car. When he finally found it, something unexpected happened. He discovered a few of her items still inside the glovebox!
This year, John Berry shared the remarkable story of his mother's car. He had only fond memories of her driving the lime green Cutlass Supreme.
He specifically remembered seeing her take the convertible for a drive wearing a pair of sunglasses and a headscarf. This image stayed with him, more so after his mom passed away when he was only fifteen years old.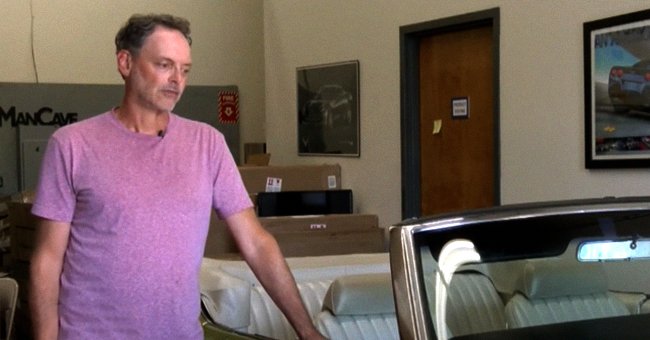 A man found his mother's old car after years of trying to track it down | Photo: Youtube/ WCPO 9
STARTED WONDERING ABOUT THE CAR
While Berry was not interested in her car then, that changed over time. His father sold the car five years after his mother's death. When Berry grew older, he started to wonder about the vehicle.
The Kentucky resident longed to see it again. Berry hoped he could revisit the fond memories the car held. However, tracking down the vehicle was not easy. The vehicle, purchased in 1971, had traveled a long way from where he lived.
The OWNER WAS NOT INTERESTED
When Berry finally found the new owner, he was met with another obstacle. The man who owned the vehicle lived in Traverse City, Michigan, and he had no desire to sell it.
Sadly, it would be another 22 years before Berry's dream of owning his mother's car would be possible. The 81-year-old man finally reached out to Berry and stated that he would have many more years to enjoy the car.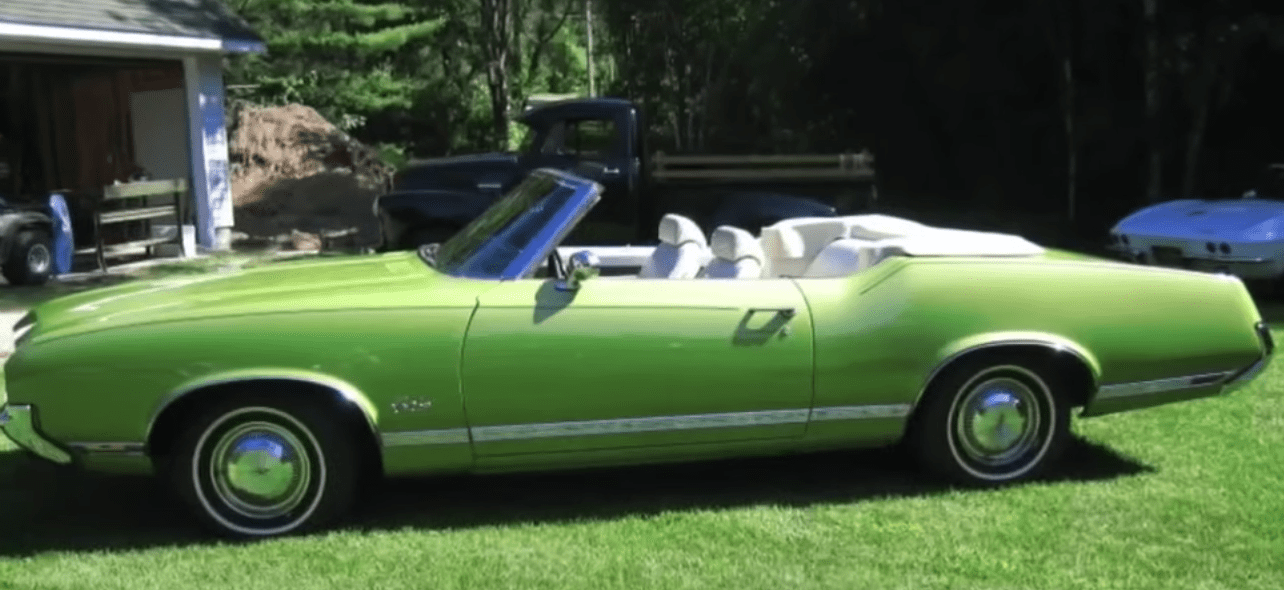 A man found his mother's old lime green convertible after years of trying to track it down | Photo: Youtube/ WCPO 9
BIG SURPRISE INSIDE THE CAR
The news took Berry by surprise, and he could not believe that he was finally going to see his mom's classic car again. Berry instantly felt a connection to his mother when he laid eyes on the green vehicle.
However, there was another surprise coming. As Berry made his way around the car, he started going through the car's various compartments and the glovebox.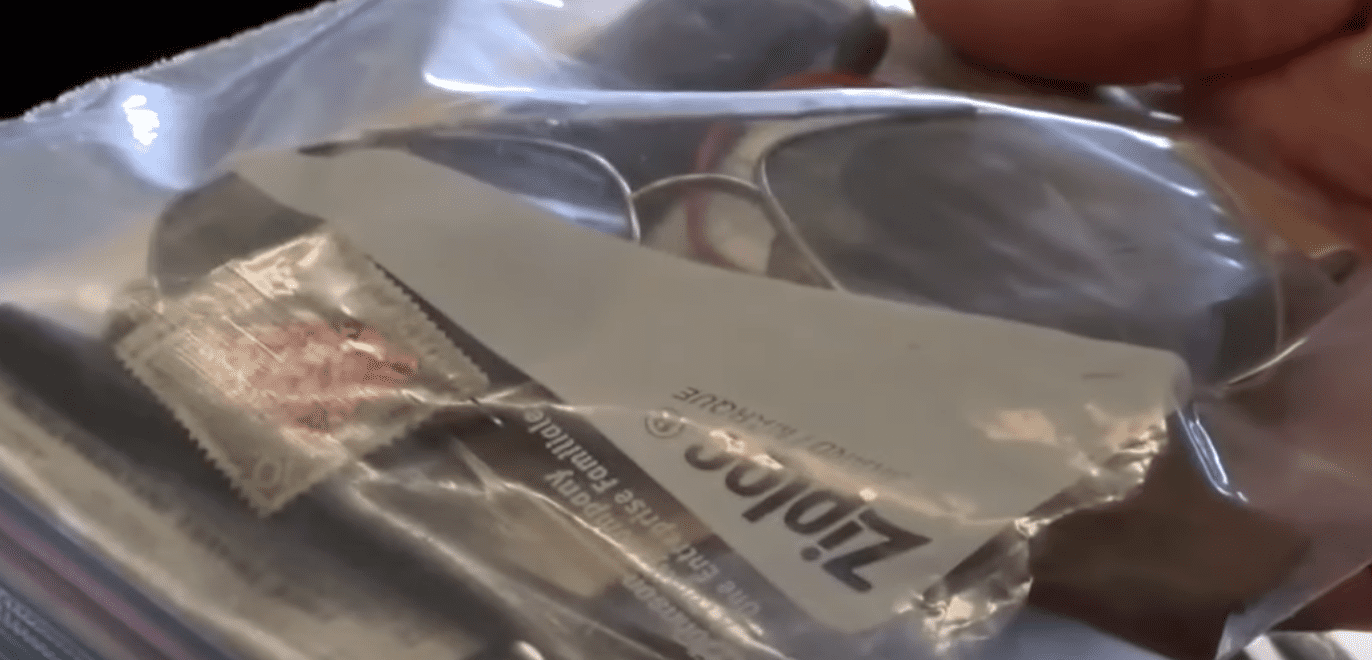 A man found his mother's old lime green convertible and some of her items were still in the glovebox | Photo: Youtube/ WCPO 9
INSIDE THE GLOVEBOX
Inside the glovebox, he saw something that left him speechless. Some of the items belonged to his mother and had somehow remained in the vintage car since her death.
He saw his mom's beloved sunglasses, a pair of earrings, and a few stamps and maps. The items brought Berry feelings of nostalgia, and he could not believe his eyes. One of the maps even had handwritten notes made by his mom.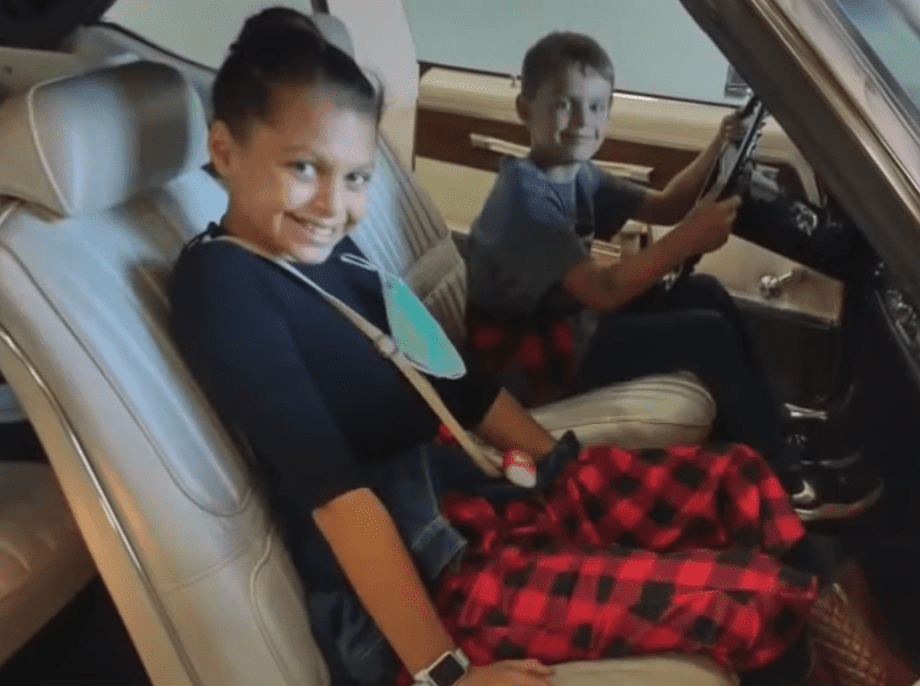 A man found his mother's old car and now his kids can enjoy the vintage vehicle | Photo: Youtube/ WCPO 9
FINALLY REUNITED WITH THE CAR
Berry's kids were also allowed to explore the car their grandmother once owned. In a video shared online, the kids have big smiles on their faces as they sit in the leather seats.
The car was also in impeccable condition. It seemed its previous owners had taken great care of the vehicle, and now it was finally Berry's time to enjoy the special thing that reminded him of his mom.
Please fill in your e-mail so we can share with you our top stories!