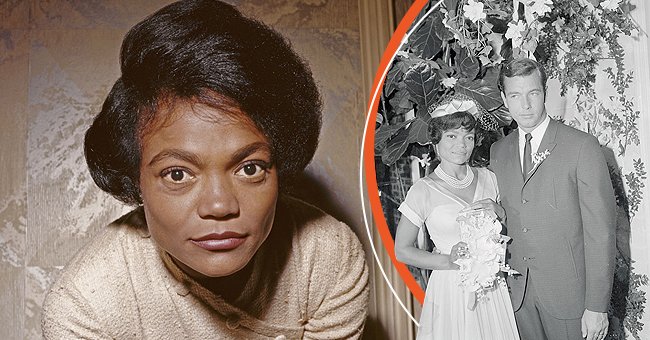 Getty Images
Eartha Kitt Approved Her Future Husband's Girls before Marriage - Inside Their Interracial Love
Eartha Kitt is widely considered one of the greatest Black women of the 20th century. But despite her fame and greatness, she considered being a mom her greatest achievement.
Eartha Kitt is well known for churning out several hit songs that became a part of the culture of the 20th century. These include her holiday song "Santa Baby" and her role as Catwoman in the 1960s television series "Batman."
The Hollywood icon was once considered the most exciting woman in the world, and her life was nothing short of exciting. But, although there were ups and downs, Kitt found her way to tower above them.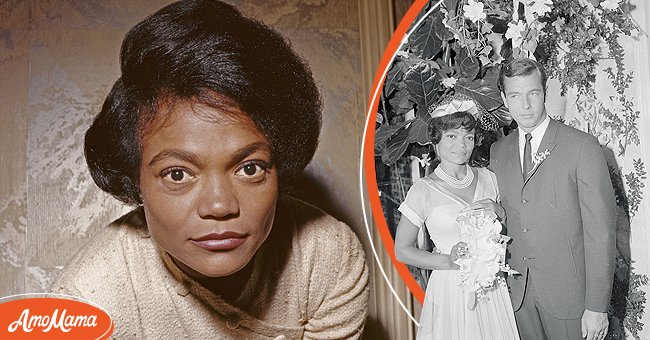 Portrait photo of American singer Eartha Kitt. [Left] | American singer Eartha Kitt with her husband Bill McDonald. [Right] | Photo: Getty Images
Her fiery spirit and tremendous talent brought her legacy to life in 1950s Hollywood. To date, Kitt remains one of the best the industry has ever produced.
Although she became successful, Kitt's life was not a bed of roses; instead, circumstances filled it with thorns. Kitt, a mixed-race girl, grew up feeling like an outcast, yet her persistence propelled her from the cotton fields of her home South Carolina to some of the world's most prestigious stages.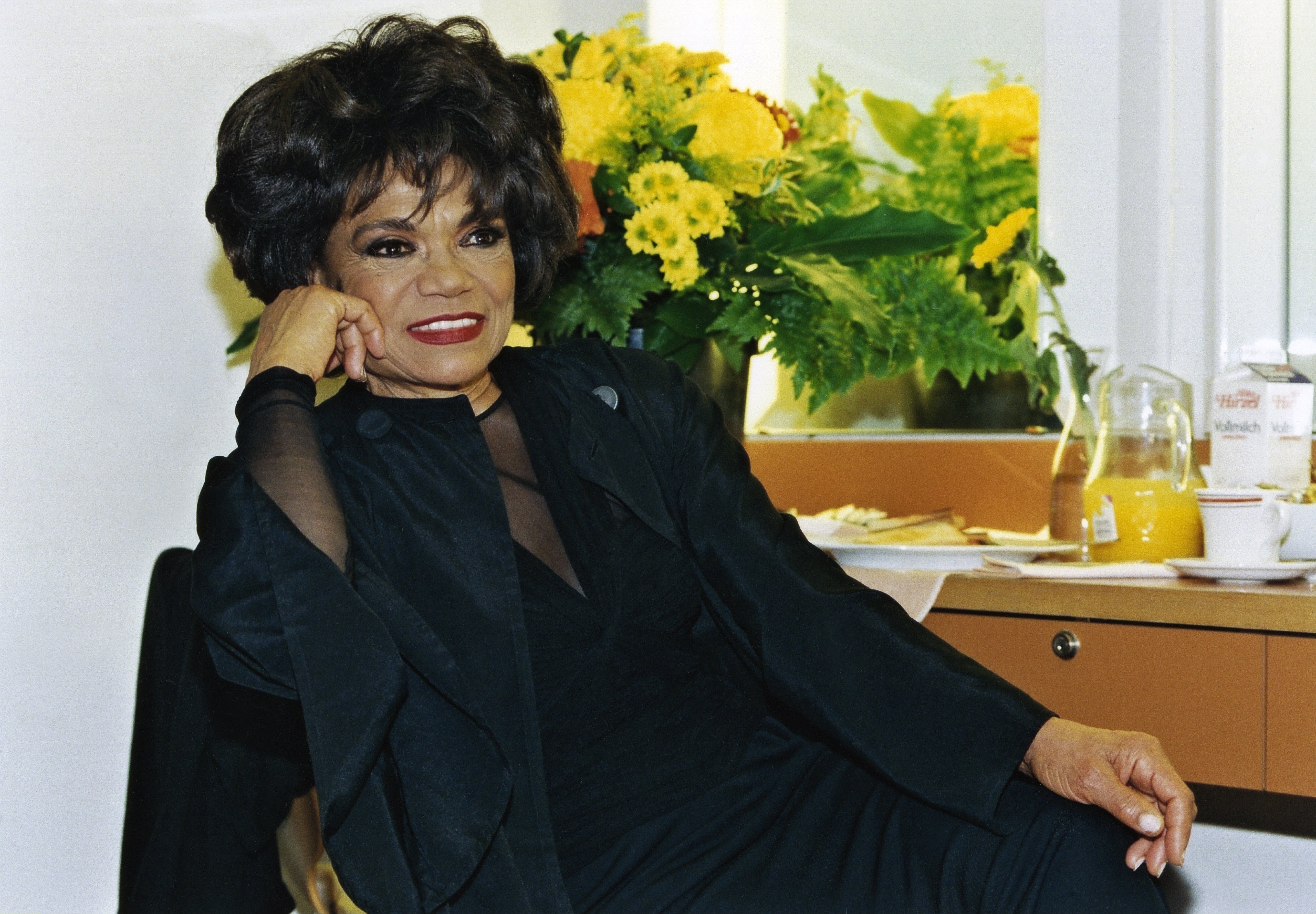 Portrait of Eartha Kitt taken in November 1997. | Photo: Getty Images
Throughout her life, Kitt battled the depression of not knowing her father, who was thought to be a white man. In addition, she was born in an era where color was a conversation treated lightly, and Blacks were seen as inferior.
Being born Black or of mixed race was like being a Jew in Nazi Germany at the time. According to reports, Kitt's greatest regret was not knowing who her father was.
In addition to her identity struggle, Kitt suffered a failed marriage. She married a man she did not love, and by the end of their union, the experience left a bitter taste in her mouth.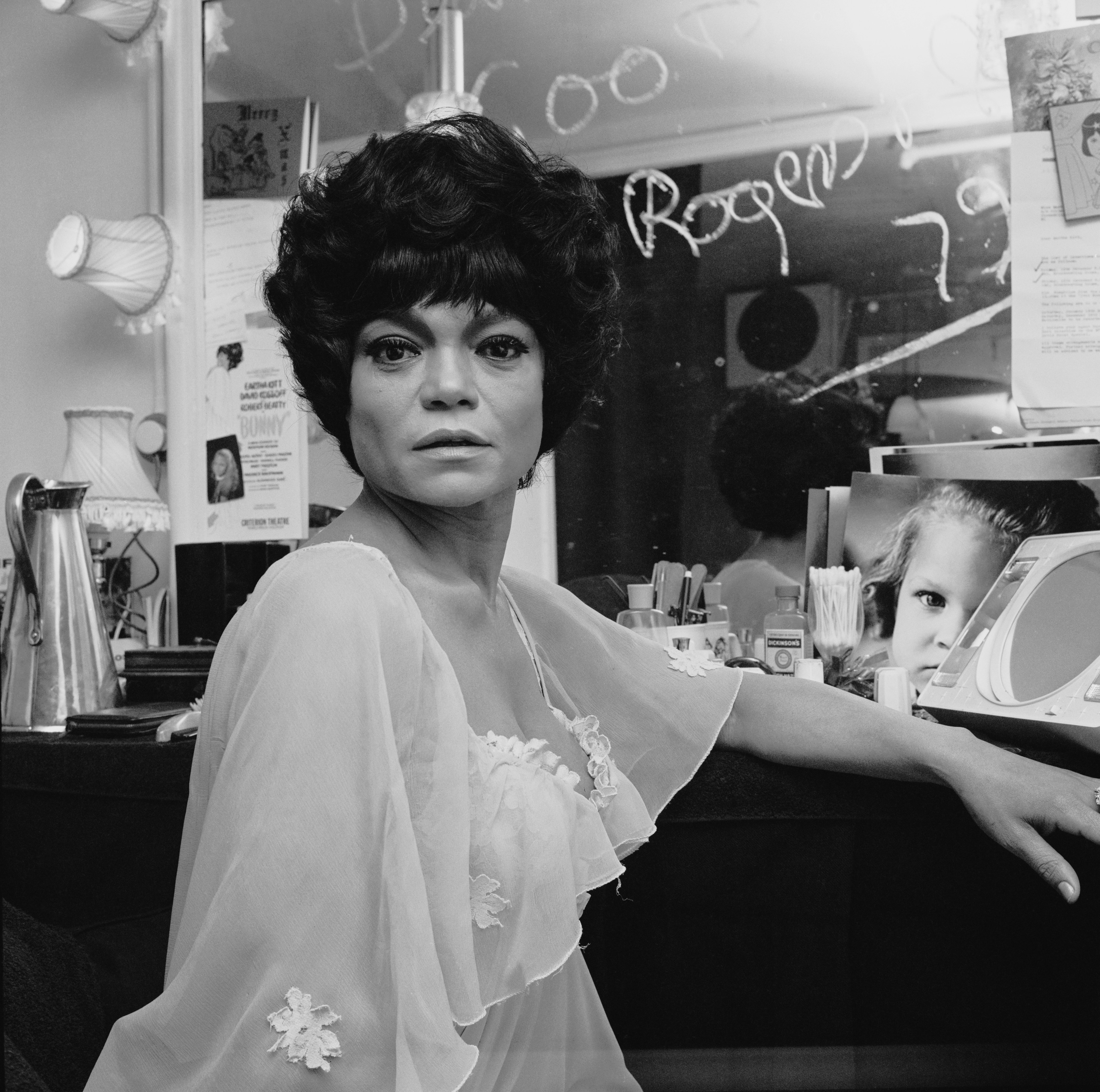 Eartha Kitt photographed in the UK, on December 19, 1972. | Photo: Getty Images
HER EARLY LIFE
The late actress and singer was born Eartha Mae to a teenage Black Cherokee mother and a white father she never knew by name. Kitt obtained her birth certificate for the first time when she was 71 years old and saw details of her origin.
Surprisingly, she discovered that her mother had falsely stated her birth date all her life. She was born on January 17, 1927, not January 26, 1926, as she had assumed.
Her father's identity, however, was obscured in the document. Kitt always imagined she had been sexually abused as a child since not even her mother mentioned who her father was or her relatives.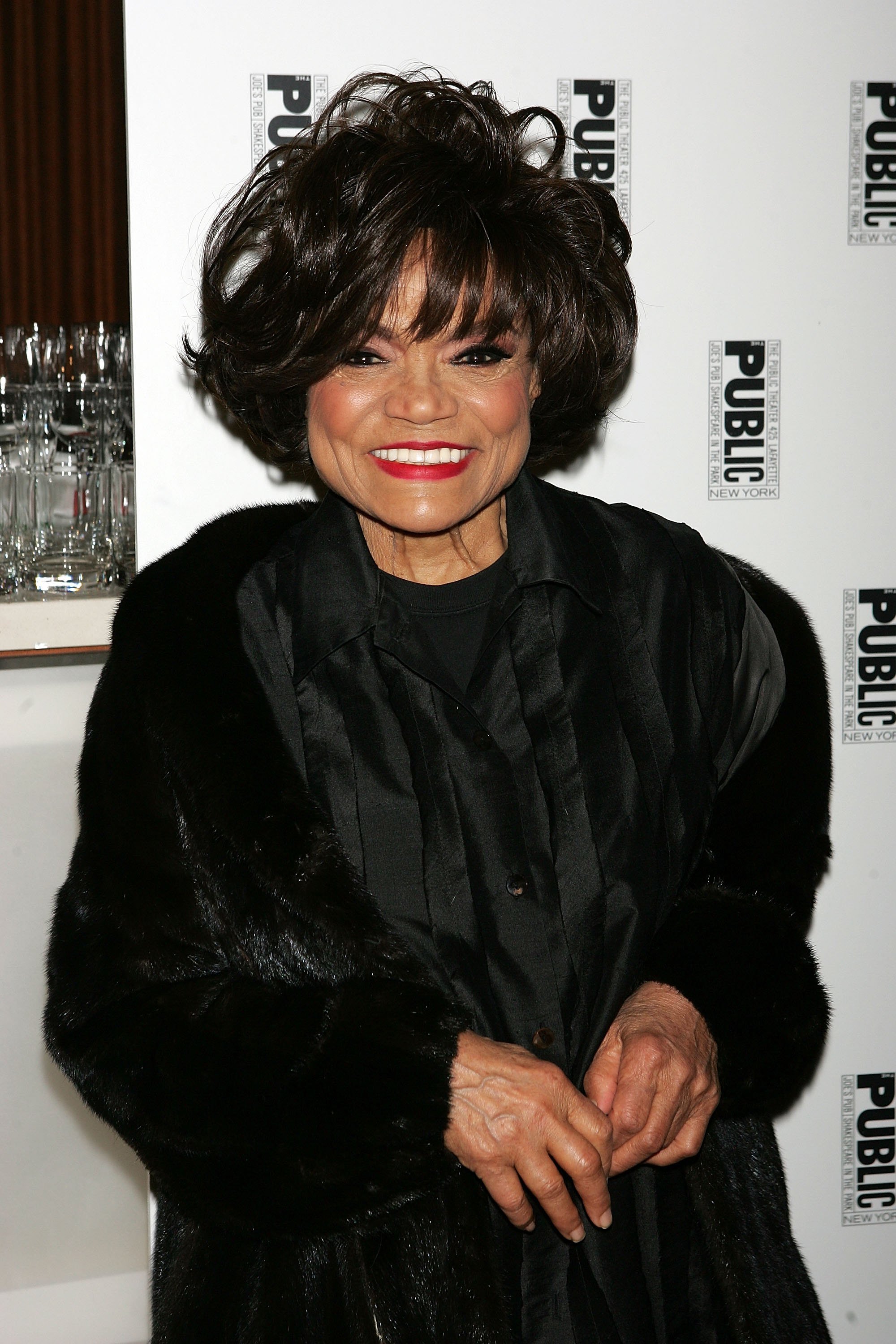 Eartha Kitt at the after-party for "The Public Sings: A 50th Anniversary Celebration" at the Time Warner Center January 30, 2006, in New York City. | Photo: Getty Images
Still battling the unsolved identity of her father, Kitt experienced another huge blow as a child. Her mother abandoned her and married another man, who made it apparent that he did not want a mixed child living with him.
Not even Black people wanted to be associated with biracial kids. Kitt was taken in by a family who forced her to pick cotton for a living and mistreated her.
Kitt was grateful for the union because it made her a mom, which became what she cared about most in the world.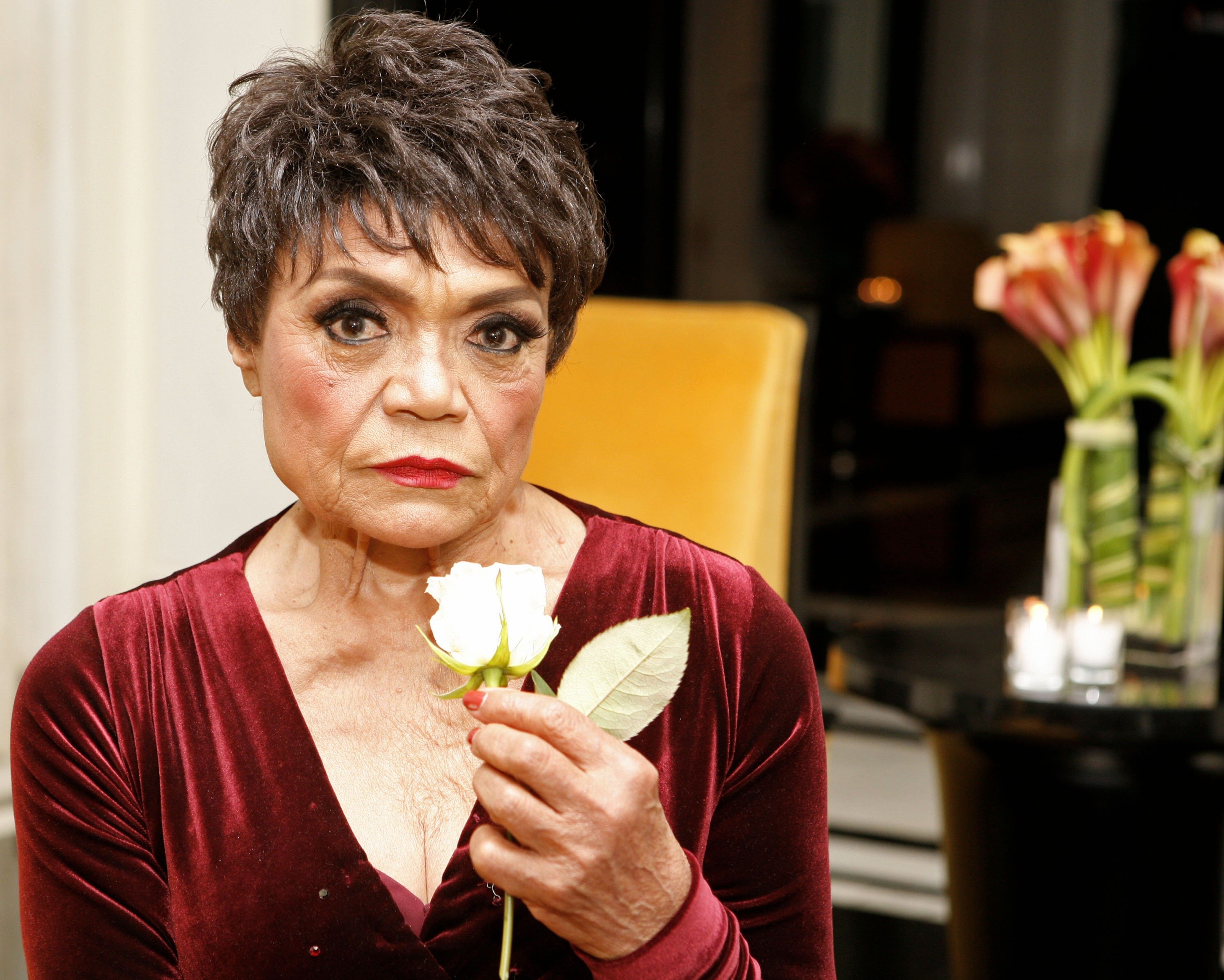 Eartha Kitt attends the event in her honor hosted by M.A.C Cosmetics and Zac Posen at Cafe Carlyle on September 19, 2007 in New York City. | Photo: Getty Images
FINDING HER STAR
After years of torment and torture, Kitt, aged 8, was taken away by her aunt, who brought her to Harlem, New York. Kitt then began to demonstrate her creative skill at school, eventually obtaining a spot with the famed Katherine Dunham Dance Company.
She was 16 when she won the scholarship. Her experiences had taught her to be tough and ready for challenges. Before going solo, she performed with a band for several years. Kitt rose to fame as a nightclub singer in Paris.
Orson Welles, a famous actor, and filmmaker discovered her in Europe. Welles cast her as Helen of Troy in his "Dr. Faustus" production, calling her the most interesting lady alive.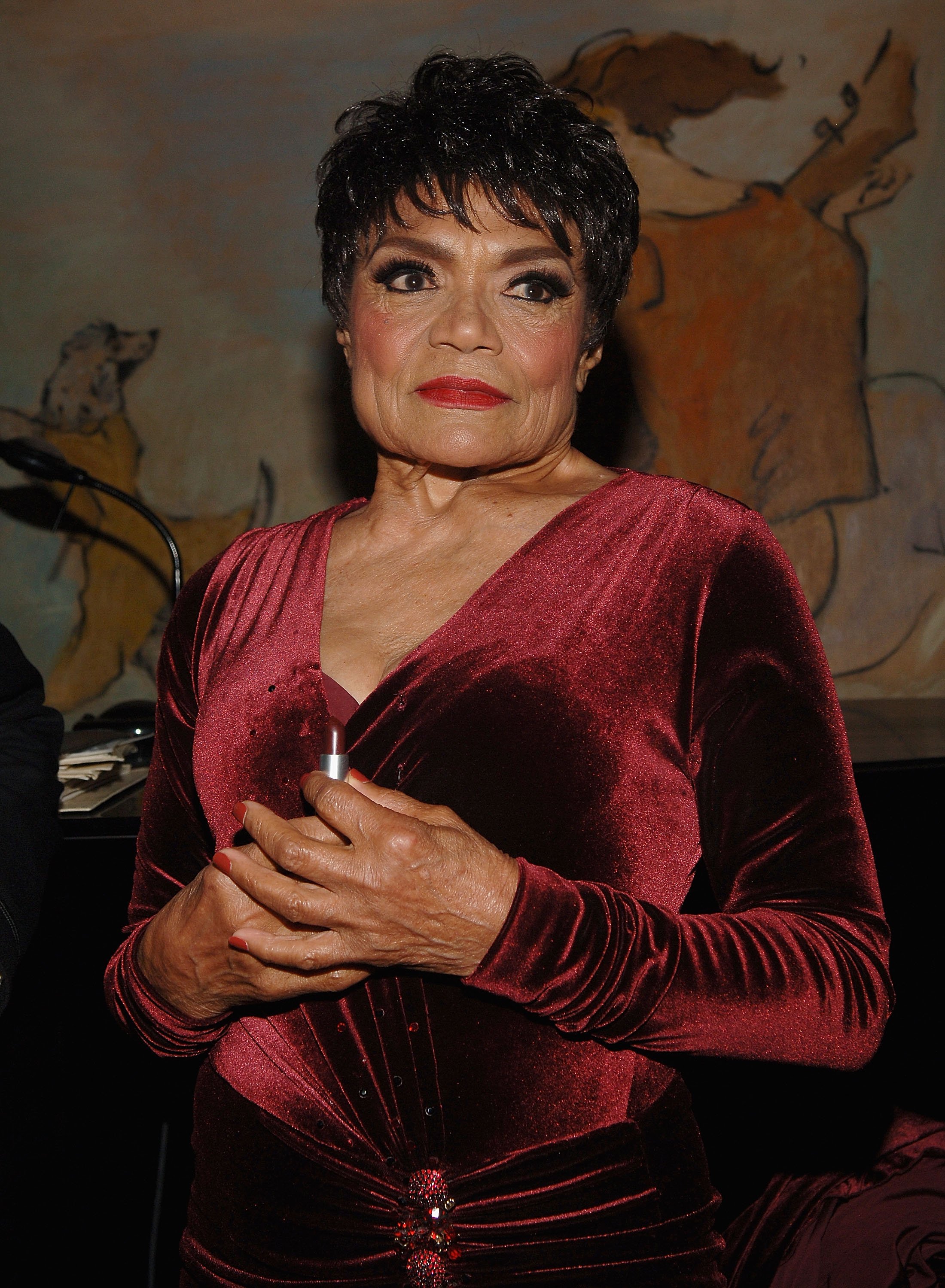 Eartha Kitt at a cocktail party hosted by Mac Cosmetics and Zac Posen in her honor at the Carlyle Hotel in New York City on September 19, 2007. | Photo: Getty Images
After returning to the United States, Kitt began performing on Broadway and signed a recording contract with RCA. A few years after her return, her charming looks and vocal prowess made her a notable figure in the entertainment industry.
She continued to experience much fame, but she became a household name in 1967 after her successful role of Catwoman in the classic television series "Batman."
The show propelled her to even greater stardom. However, a year after making a statement denouncing the Vietnam War and the country's policy at the Whitehouse, patriotic perceptions jeopardized Kitt's career in the US.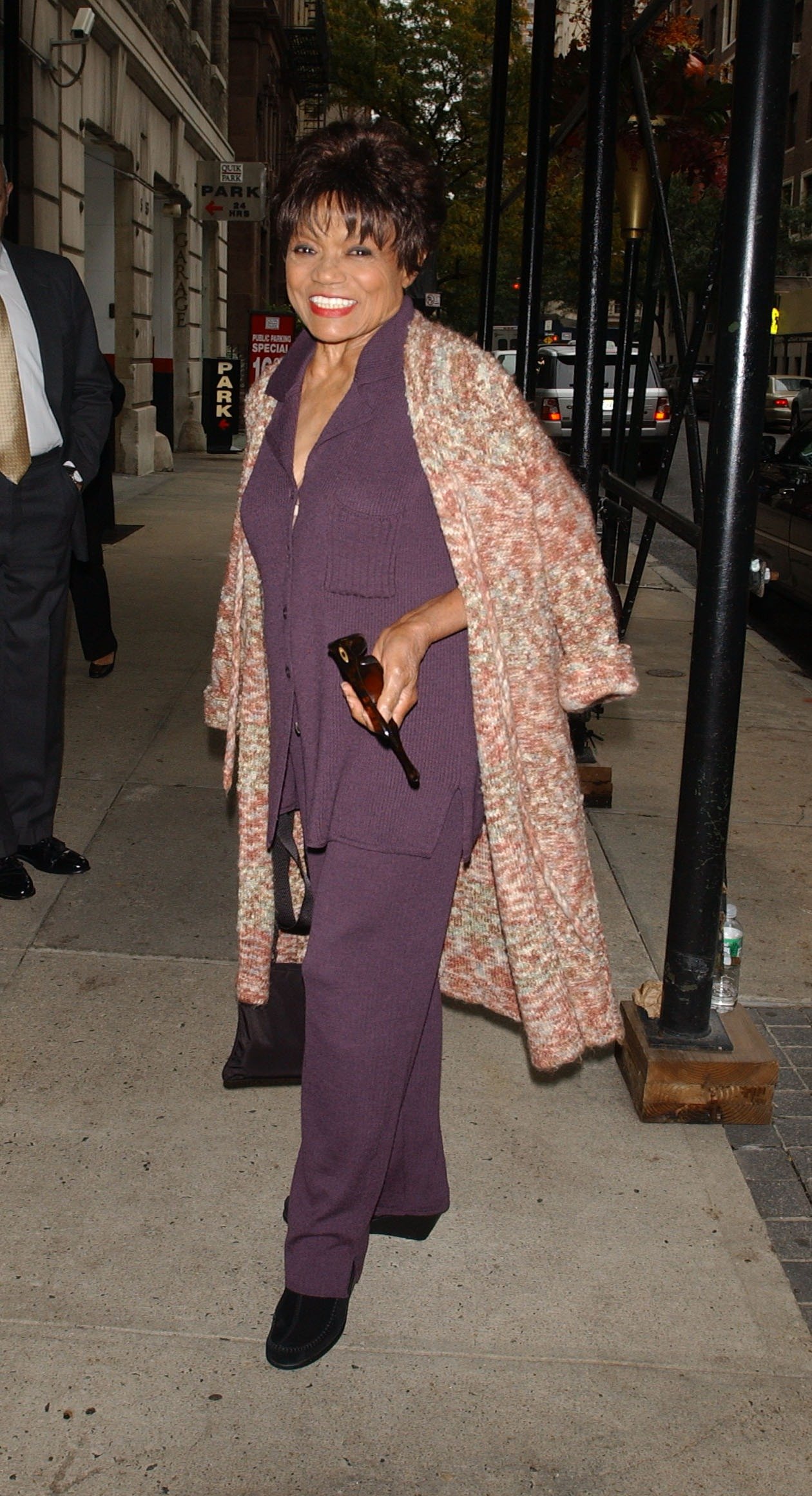 Eartha Kitt poses on Madison Avenue on October 24, 2007 in New York City. | Photo: Getty Images
MARRYING BILL
Kitt was often criticized for being in the company of white men. According to reports, she had several relationships with white men, but all failed mostly because of her skin color.
In 1959, friends introduced her to Estate Agent Bill McDonald, who was also white. They started as a circle of friends, including Bob Dix, son of famous actor Richard Dix, but McDonald became more attached to Kitt as time went on.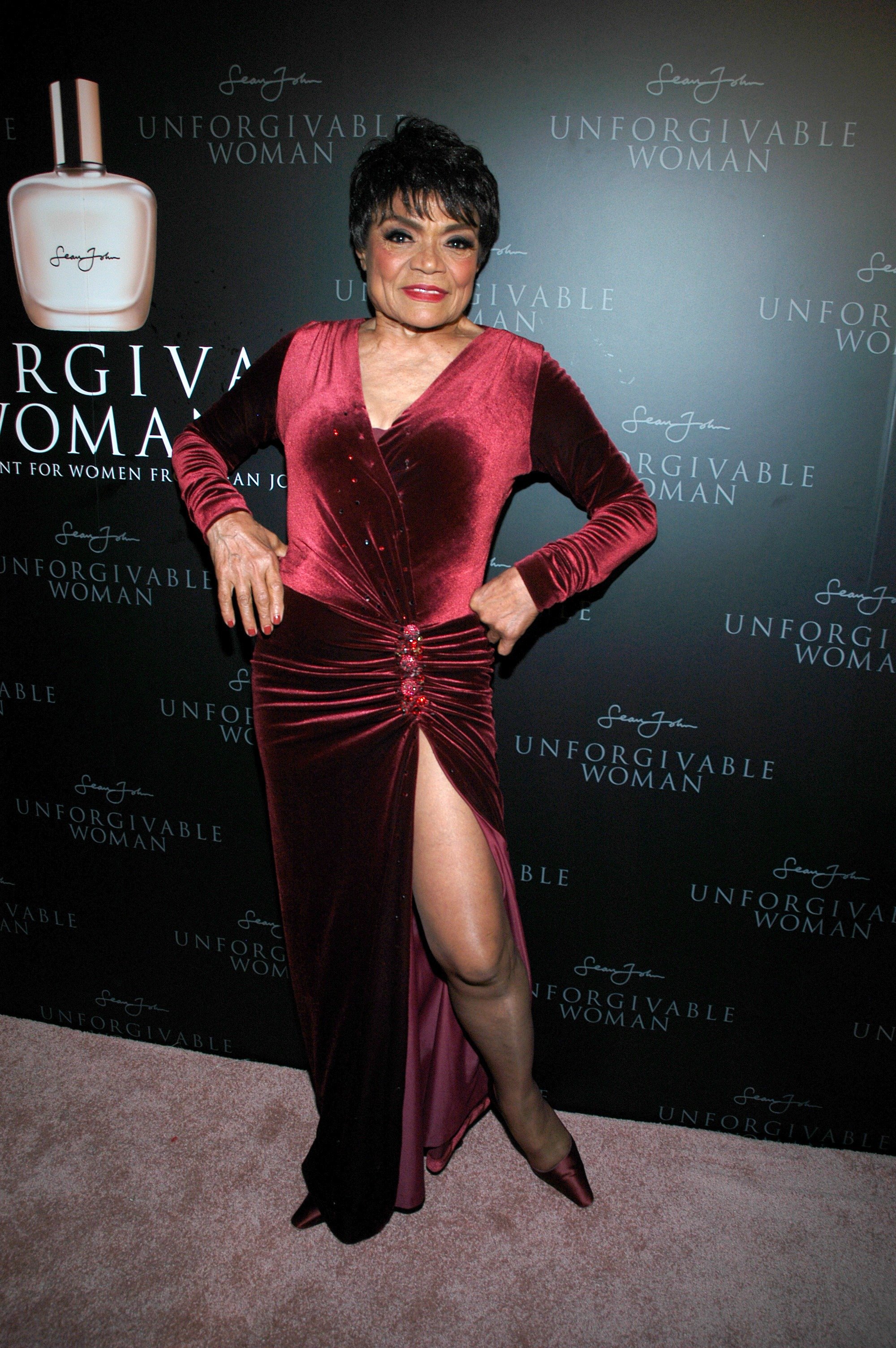 Eartha Kitt at the launch of Sean "Diddy" Combs' new scent "Unforgivable Woman" on September 19, 2007 in New York City. | Photo: Getty Images
The three had a mutual friendship at first, and Kitt would help her pals select their girlfriends. Her approval gave them the confidence to forge ahead with the ladies, and they could sense her disapproval even with a nod.
After two years, McDonald started spending more time with Kitt. He became a frequent guest at her house and would sometimes stay for both lunch and dinner. Helpers at the house factored in his arrival when preparing Kitt's meals, but everything seemed friendly to her.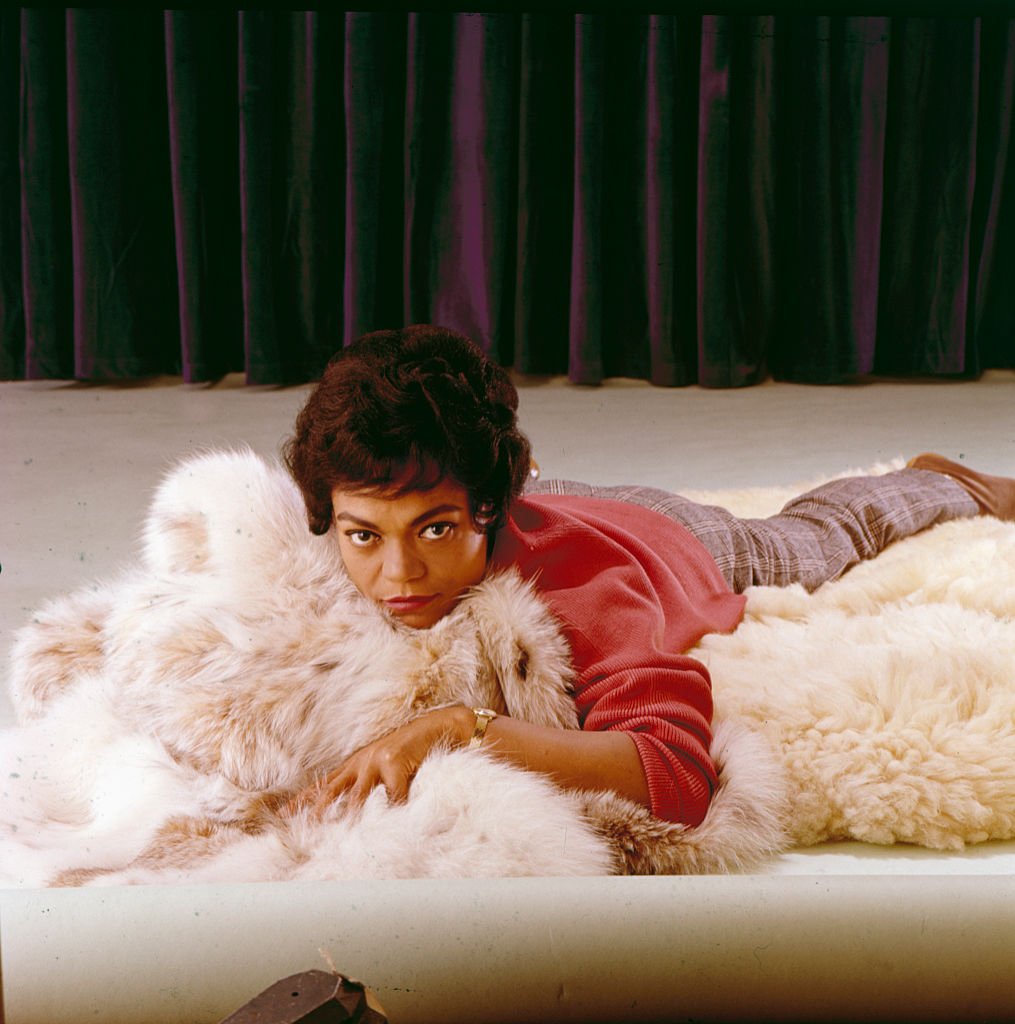 Iconic actress and singer Eartha Kitt lying on her belly with a rug underneath during a photo session in 1965. | Photo: Getty Images
MCDONALD BEGAN TO CHANGE
As his heart fell for Kitt, McDonald decided to change his ways for the better. For a start, he stopped dating other girls and became more involved in things Kitt loved, such as skydiving and driving fast cars.
McDonald asked Kitt to marry him, but she explained she did not love him, and he threatened to kill himself if she refused. In her book, "Confession of a Sex Kitten," Kitt expressed her frustration over how her marriage to McDonald turned out to be a disaster.
According to her, he was robbing her blind. Although things did not go as planned, Kitt was grateful for the union because it made her a mom, which became what she cared about most in the world.
KITT EMBRACED MOTHERHOOD
Kitt Shapiro, Kitt's daughter, was born a year after her wedding to McDonald. She was greatly adored by her mother and grew up on the sets of movies and plays, absorbing everything she could about the industry from a young age, becoming her mother's biggest fan and, later on, her manager.
Kitt instilled in her daughter a strong appreciation for nature and the conviction that people should not be classified based on their religion, race, or sexuality.
Following Kitt's death from colon cancer in 2018, Shapiro remembered Kitt as the woman who rose to the top against all odds and much more. She was the mother who taught her that race was never a barrier.
Please fill in your e-mail so we can share with you our top stories!