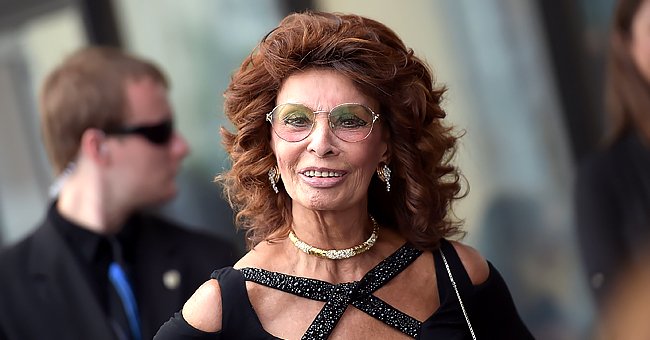 Getty Images
Sophia Loren Was Afraid Jayne Mansfield's Breasts Would 'Come onto' Her Plate at Her Party
Jayne Mansfield had made a name for herself through her antics in Hollywood. So when she showed up at Sophia Loren's Hollywood baptism party, fans knew to look out for something.
Jayne Mansfield was born Vera Jayne Palmer in 1933. When she was younger, Jayne was a violin and piano prodigy. She had an IQ of 163 and could speak five languages.
Before graduating high school, she ran away with her 20-year-old beau Paul Mansfield in 1950. She dropped the name "Vera" while she studied chemistry, abnormal psychology, and drama.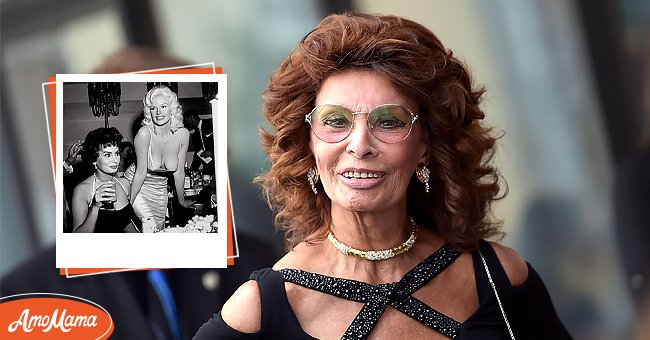 Jayne Mansfield and Sophia Loren at a 20th Century-Fox party to promote Loren on April 12, 1957 in Los Angeles, California [left]. A picture of actress Sophia Loren | Photo: Getty Images
After a year of marriage, the couple had their first child named Jayne Marie Mansfield while studying acting at Southern Methodist University.
Jayne went to Los Angeles in 1951 to attend a summer UCLA session. As an aspiring actress, she vied for the position of Miss California, but she later dropped out of the contest. She made her theatrical debut that year in "Ten Nights in a Bar-room."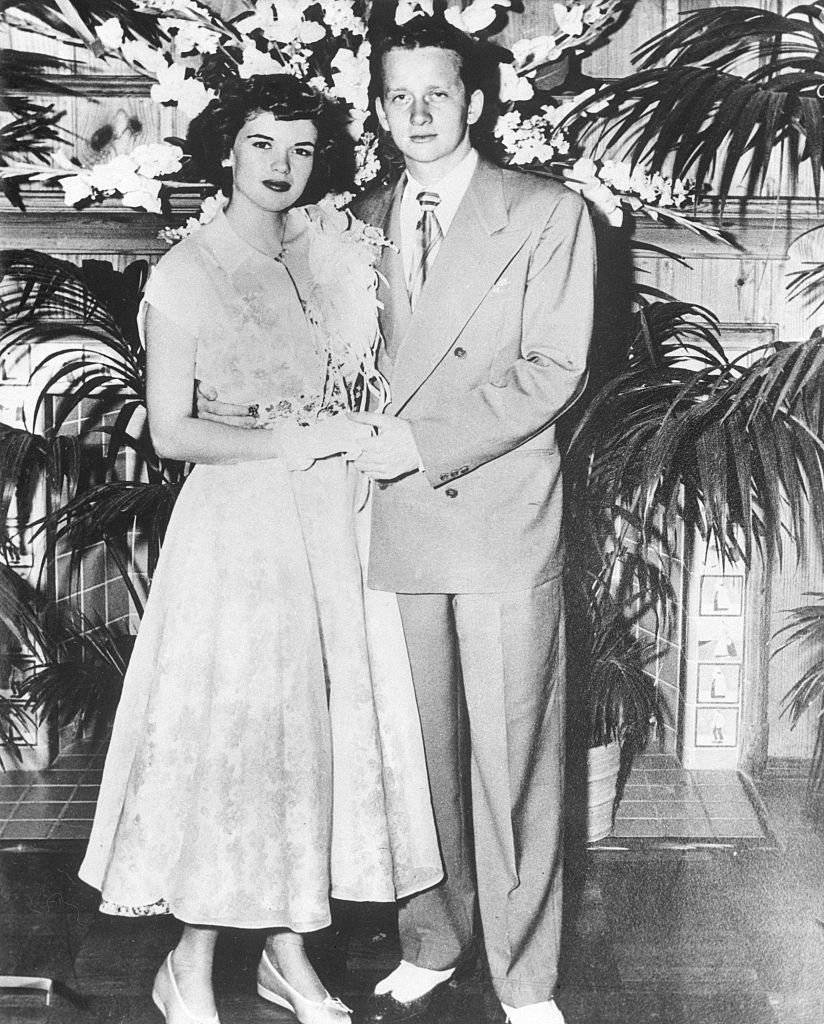 Jayne Mansfield pictured as the 16-year-old bride of Paul James A in 1949 | Photo: Getty Images
She and Paul then attended the University of Texas in Austin, where Jayne started performing in theater productions. While in Dallas, she also studied with iconic Yiddish Theater Actor Baruch Lumet.
He also directed her in a play titled "Death of a Salesman." With aspirations of breaking into Hollywood, she moved her family to Los Angeles in 1954.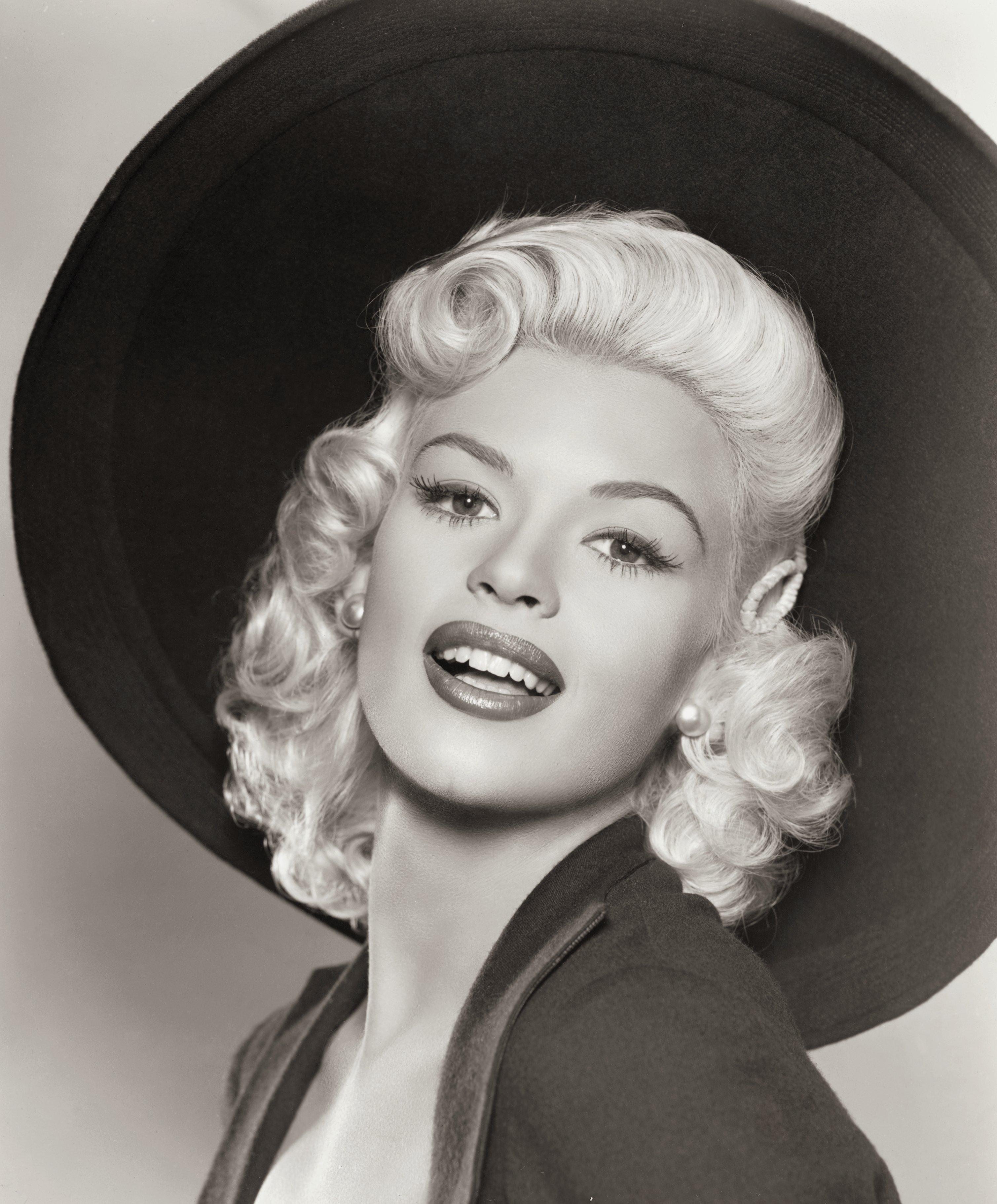 Portrait of Hollywood actress, Jane Mansfield | Photo: Getty Images
Jayne also started taking modeling lessons, but things did not go very well in the beginning. She often met rejections from casting directors who felt she was too sexy and curvy for commercial ads.
She was also excluded from her first commercial, which was an ad for the company General Electric. Executives called Jayne for auditions at Warner Bros. and Paramount, but she, unfortunately, did not get signed.
In 1954, Jayne appeared on the front page of Playboy Magazine. This appearance, in turn, led her to be named playmate of the month in 1955. It also earned her a top spot and lots of attention from fans.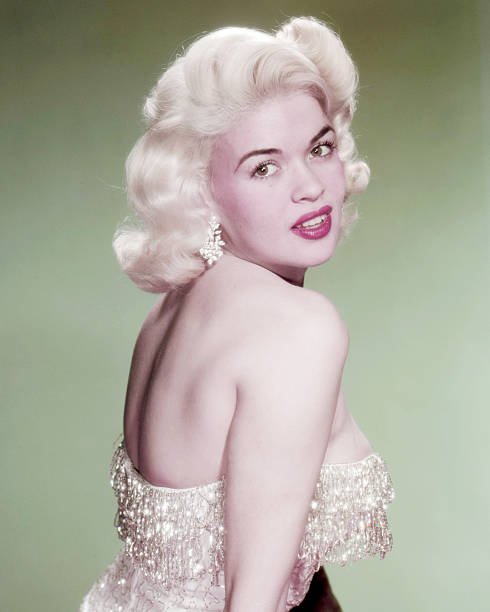 Portrait of actress, Jayne Mansfield, circa 1955 | Photo: Getty Images
CAREER BREAKOUT AND DIVORCE
Jayne Mansfield was seen donning a skin-tight red lamé swimsuit Aa a press conference in January 1955 for Howard Hughes's movie "Underwater" starring Jane Russell.
She reportedly dove into a pool and stylishly allowed her bathing suit to split open with journalists present. Her picture was released, and she became an overnight sensation earning comparisons to Marylin Monroe.
When a reporter asked her about the wardrobe malfunction saga, Jayne replied she could not remember anything. She made the declaration in an interview watched by 20 million people.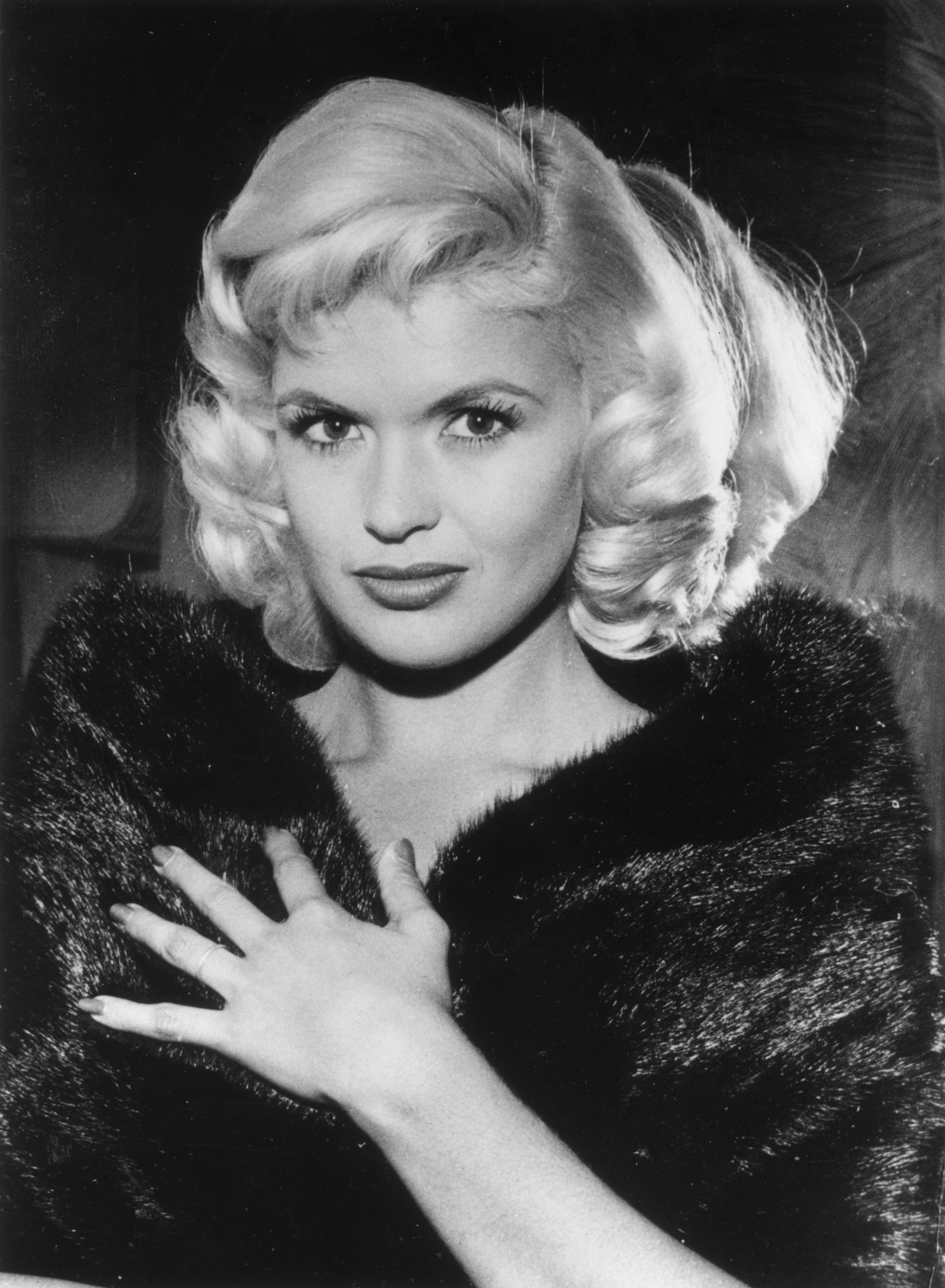 Hollywood sex symbol Jayne Mansfield, born Vera Jayne Palmer in Pennsylvania | Photo: Getty Images
After the pool incident, Jayne gained a massive following that came with tremendous media attention. Warner Bros. also signed her as they marketed her as their threat to Marilyn Monroe.
Paul Mansfield felt he could not compete with his wife's career and her growing fame. As a result, he filed for divorce and custody of their daughter.
Paul, unfortunately, lost the custody battle to Jayne, who claimed he was just jealous of her achievements. He returned to Dallas, Texas, while their daughter remained with Jayne in Los Angeles.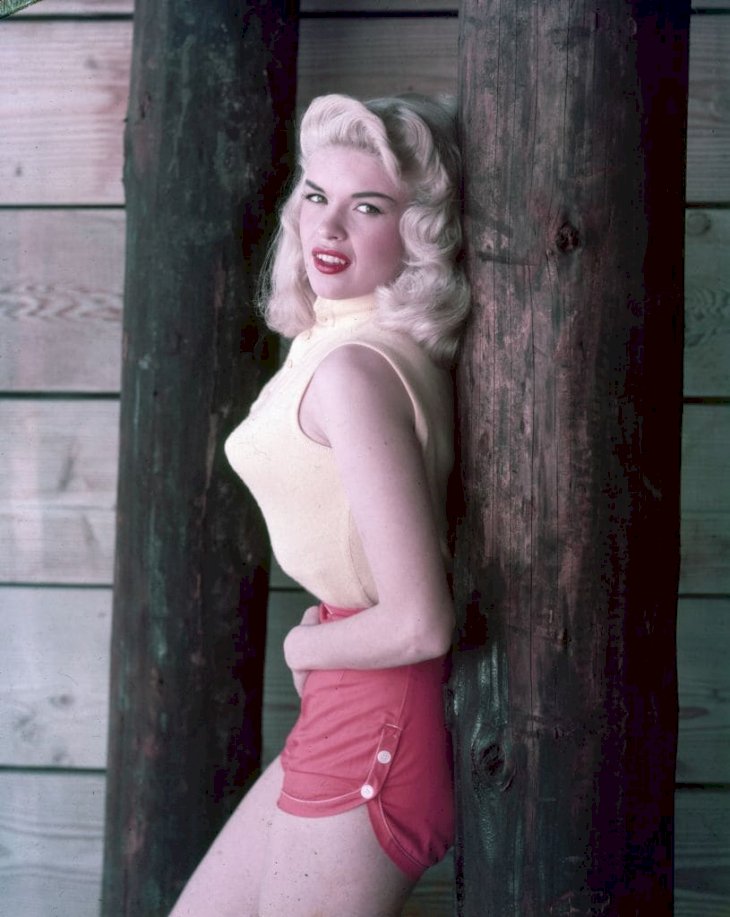 Portrait of American actor Jayne Mansfield, circa 1955 | Photo: Getty Images
CONTINUED SUCCESS
After her divorce from Paul, Jayne kept his last name Mansfield and started marketing herself. She, unfortunately, lost her contract with Warner Bros.
Jayne's popularity gained traction when she won a Theatre World Award. Critics praised the actress for her performance as a blonde movie queen in 1955's "Will Success Spoil Rock Hunter?"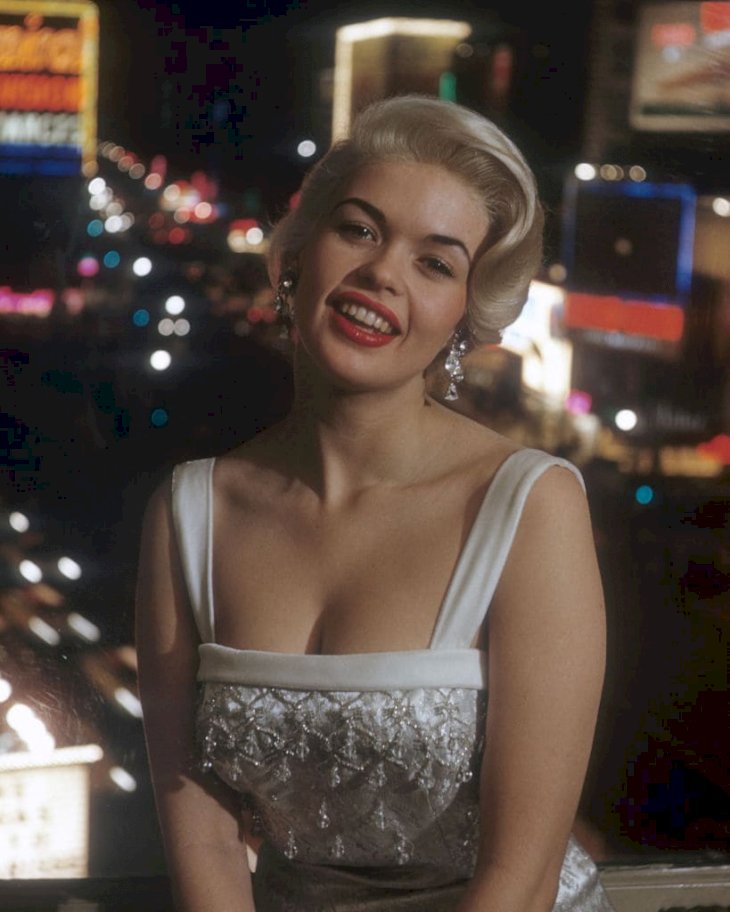 Picture of American actress and former Playboy playmate Jayne Mansfield, circa 1960 | Photo: Getty Images
Her co-star, Orson Bean, ascribed the movie's success to Jayne and her publicity. Bean explained that Jayne was the only performer to have graced the front of Life Magazine twice in one year.
Fox Studios were struggling with Movie Star Marilyn Monroe, and since Jayne had been touted as a Marilyn Monroe usurper by the media, Fox sent out scouts to size her up.
They gave her a contract, which led them to produce Jayne's most significant body of work. She earned a Golden Globe in 1957 for her part in "The Girl Can't Help It" after signing her contract.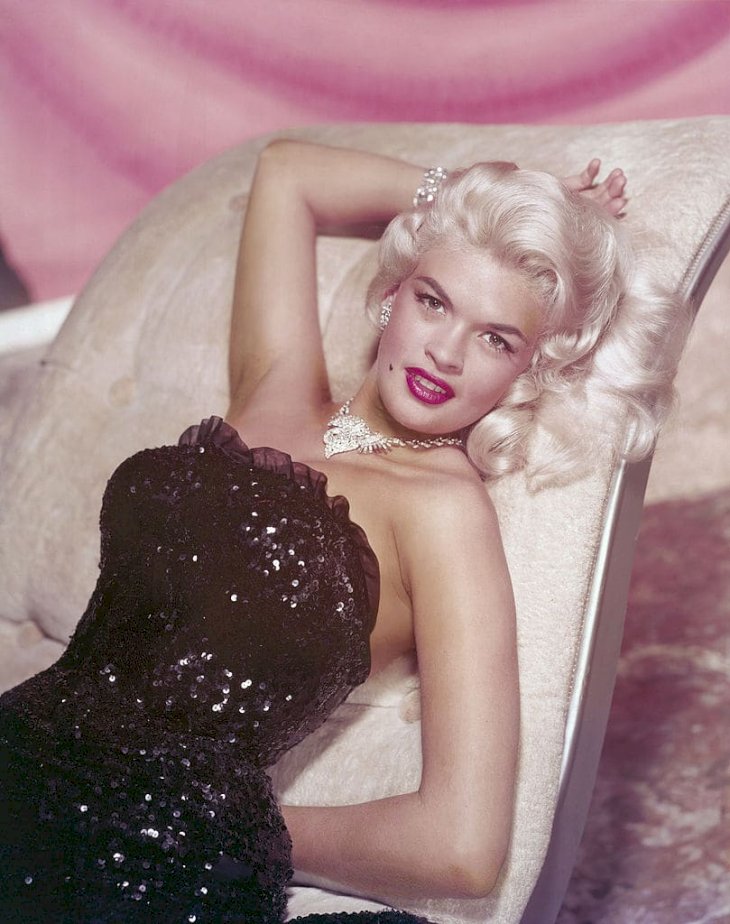 Picture of American actress Jayne Mansfield, circa 1955 | Photo: Getty Images
WARDROBE MALFUNCTIONS AND CENSORSHIP
Italian Breakout Star Sophia Loren had a Hollywood baptism party organized by Paramount studios in Beverly Hills when Jayne Mansfield showed up.
There were a lot of celebrities in attendance, and Jayne was the last person to arrive. With all eyes on her, she headed straight for Loren's table. Jayne reportedly seized this moment to shine with her reputation for publicity antics and faking wardrobe malfunctions for the media.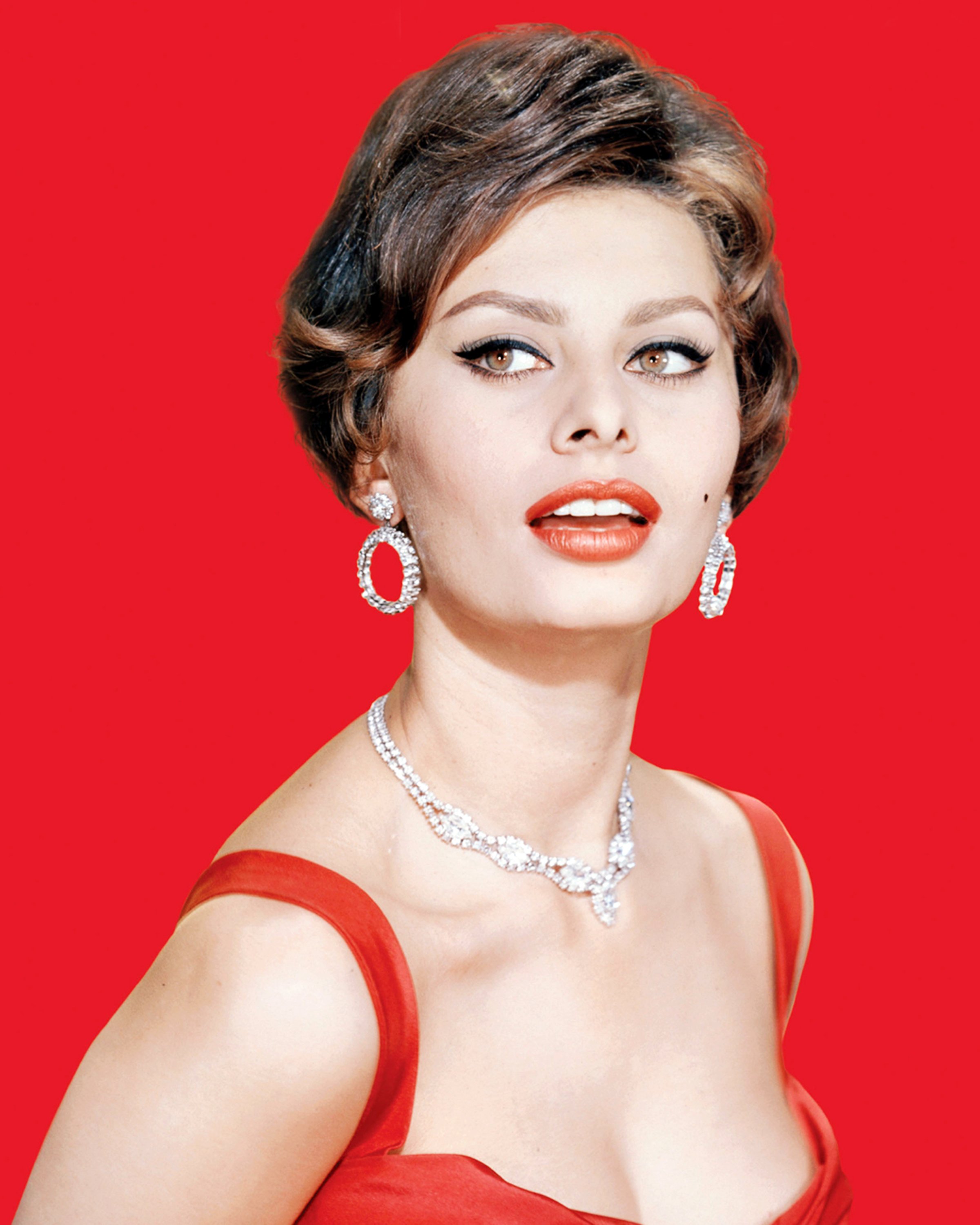 Portrait of Italian actress Sophia Loren, circa 1960 | Photo: Getty Images
Jayne donned a very revealing gown that made her breast almost pop out of her dress. Loren was seen giving Jayne a side-eye in a photograph that made headlines after the event.
Speaking to EW before the release of her memoir titled "Yesterday, Today and Tomorrow: My Life," Loren explained the reason for the stink eye. She revealed her reaction was from concern that Jayne's breast would spill all over the table.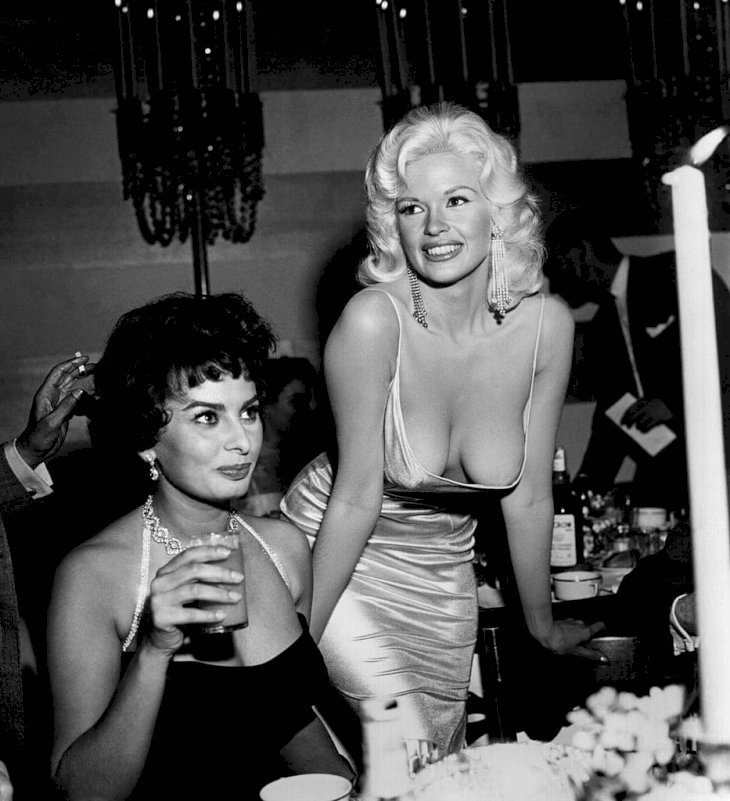 Jayne Mansfield at a 20th Century-Fox party to promote Sophia Loren on April 12, 1957 in Los Angeles, California
Jayne, as usual, denied she had any idea her breasts were almost popping out of the dress. However, her colleague Robert Wagner claimed he spotted her in the car putting rogue on her nipples.
She also faced censorship after the release of her movie "Too Hot To Handle" in 1961. Jayne wore a mesh dress in the movie that made her appear nude.
This antic was not a surprise for most, as Jayne mainly built her career around staging accidental wardrobe malfunctions. A reporter once stated that she had suffered so many malfunctions that nudity was her professional hazard.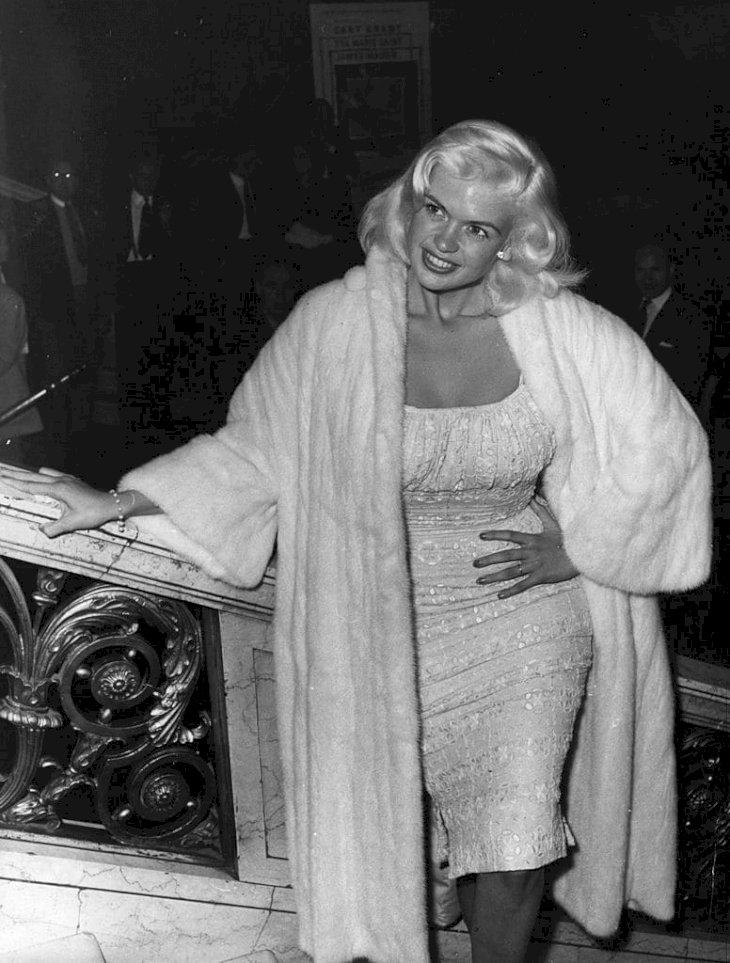 American actress Jayne Mansfield at the Empire Cinema on September 18, 1959 in Leicester Square | Photo: Getty Images
SECOND MARRIAGE
Jayne married former Hungarian Mr. Universe Mickey Hargitay at the glass-paneled Wayfarers Chapel in Rancho Palos Verdes on January 13, 1958. Hargitay proposed to her with a 10-carat diamond ring.
The ceremony attracted 80,000 people, with 90% of them being media personalities. They moved into a mansion in Beverly Hills, which Jayne dubbed "The Pink Palace," with a heart-shaped pool.
About a year later, the couple had a son named Mickey Hargitay Jr., Followed by Zoltan Hargitay, born on August 1, 1960. Jayne's popularity was waning after her contract with Fox ended, and they chose not to renew it.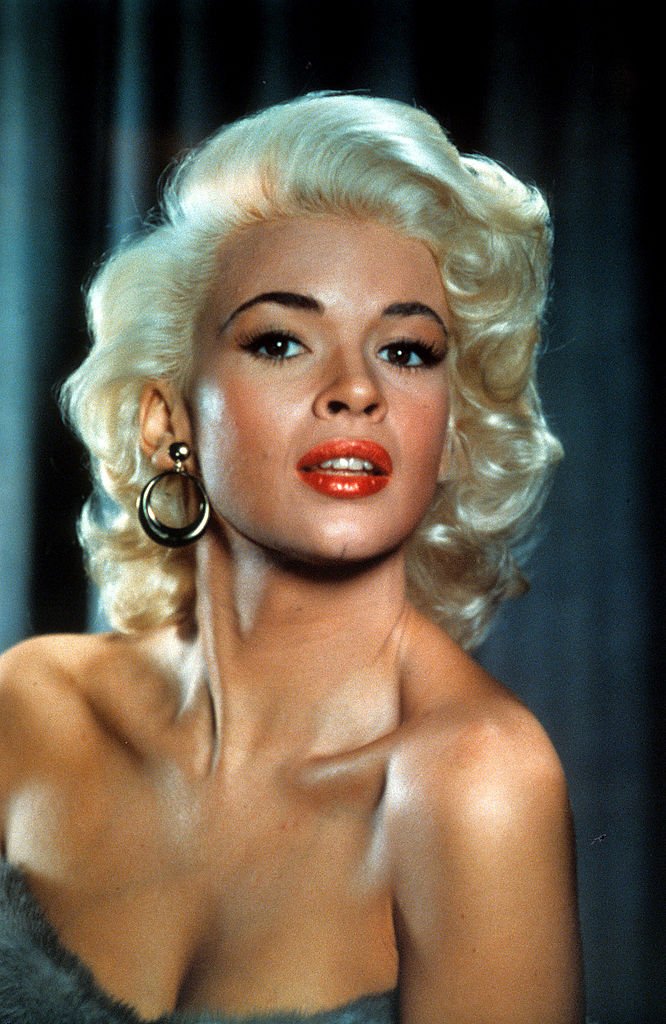 Jayne Mansfield in publicity portrait,1957 | Photo: Getty Images
The couple also started having issues when reports leaked that Jayne was having an affair with an Italian Producer Enrico Bomber who she met while working on the movie "Panic Button."
She also started appearing in nightclubs since her celebrity status drew crowds and in 1963 became the first popular American actress to appear nude on screen.
Jayne and Hargitay separated in 1964 after accusations of infidelity but quickly got back together when she discovered she was pregnant. Jayne gave birth to their daughter Marishka Hargitay, and they divorced soon after.
THIRD MARRIAGE
Jayne was married for the third time to her husband, Matt Cimber, who was a director. They had both previously worked on the movie "The Wayward Bus."
She gave birth to their son named Anthony Cimber on October 18, 1965. Unfortunately, the relationship did not last as they divorced shortly after.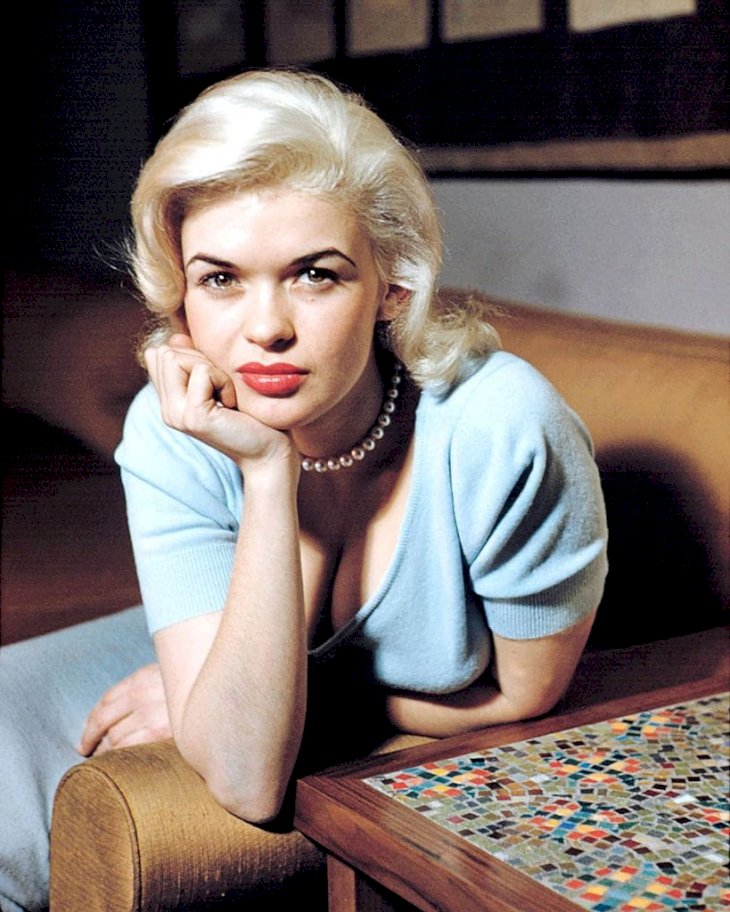 American actress Jayne Mansfield , circa 1955 | Photo: Getty Images
DEATH
Jayne was in a relationship with Lawyer Sam Brody when they were killed in a car accident with a tractor-trailer on June 28, 1967. She was 34 years old at the time.
They were on their way to New Orleans for a shoot after appearing at a nightclub in Mississippi. Their driver, Ronnie Harrison, was killed instantly, but the children who were asleep in the back seat were unharmed.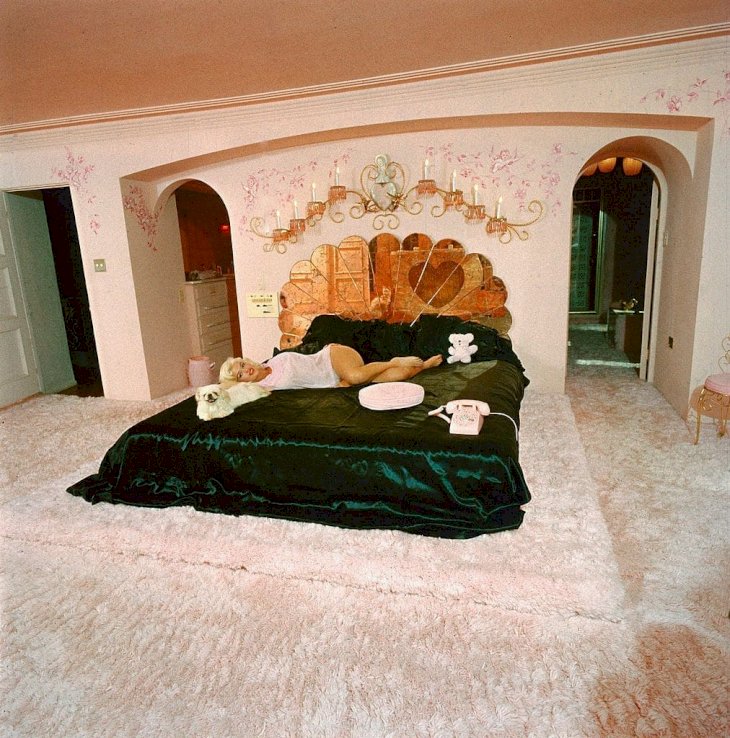 American actress Jayne Mansfield poses on a bed, circa 1960 | Photo: Getty Images
REMEMBRANCE
Jayne Mansfield was buried in Fairview cemetery, which is far from Hollywood. On April 19, 2008, which was supposed to be Jayne's 75th birthday, fans gathered at her grave to celebrate her.
Some of the people present had traveled down from Maryland, New Jersey, and North Carolina to observe her remembrance. Some of her fans wore Jayne T-shirts, and others had her tattoos.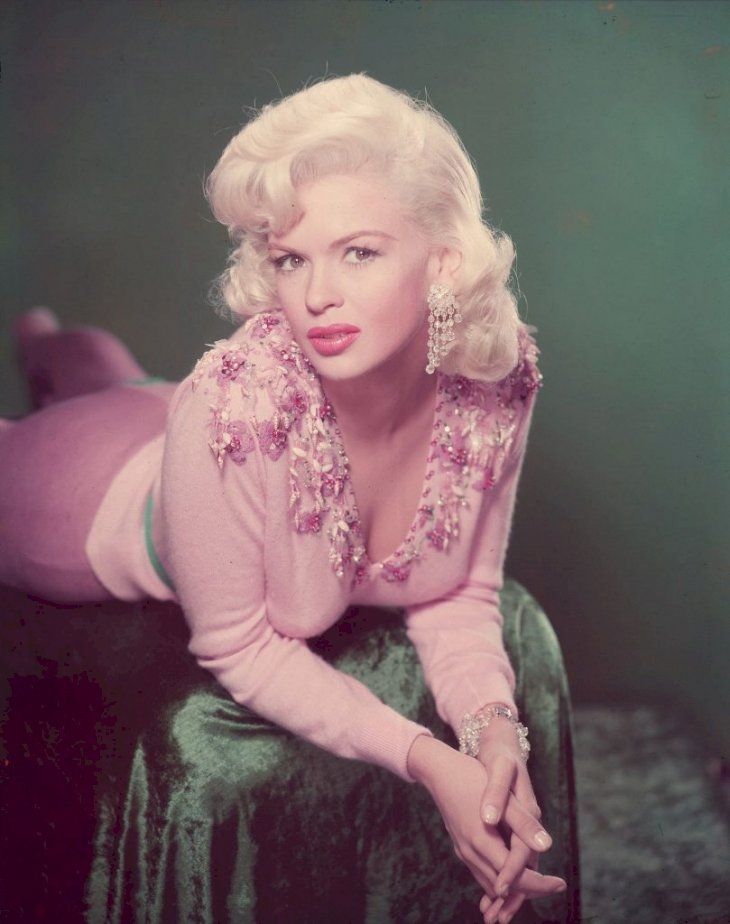 Portrait of American actor Jayne Mansfield, circa 1955 | Photo: Getty Images
The program was organized by Ferrucio, a man who had reportedly been caring for Jayne's grave since he was 13 years old. He has also purchased a plot next to her for himself when he eventually dies.
Please fill in your e-mail so we can share with you our top stories!