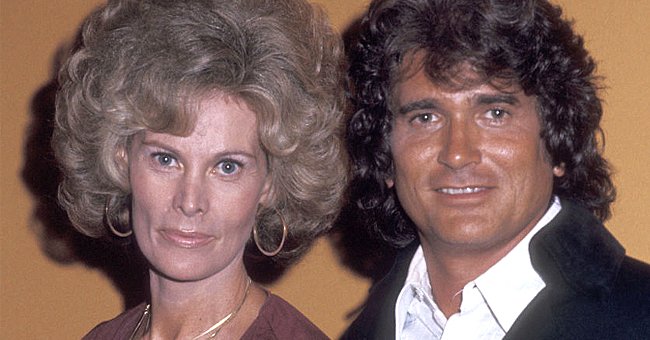 Getty Images
Michael Landon Said Ex-Wife Became 'Happier Person' after He Left Her for 20 Years Junior Woman
American Movie Star Michael Landon was entangled in a scandalous relationship that cost him his marriage with wife number two. They initially tried to fix their marriage which ended in a costly divorce.
Michael Landon played the perfect husband and dad in many films, and it became challenging for fans to imagine him as anything but a nice family man. Landon was famous for his work on different top TV series.
The American actor and filmmaker starred as Little Joe Cartwright in "Bonanza," Charles Ingalls in "Little House on the Prairie," and Jonathan Smith in "Highway to Heaven." However, amidst a successful career, he was entangled in a relationship that later cost him millions.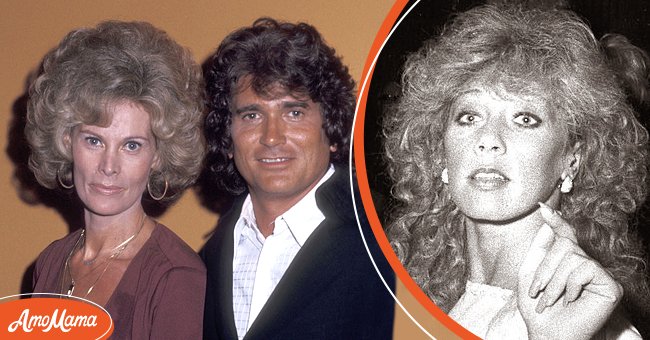 Portrait of Michael Landon and Lynn Noe [left] Michael Landon's wife Cindy Clerico [right]. | Photo: Getty Images
WHO IS LANDON?
Born Eugene Maurice Orowitz on October 31, 1936, in Forest Hills, a neighborhood of Queens, New York, Landon grew up with a mother who was no novice in the world of entertainment. He made his starring debut on "Telephone Time."
He quickly gained recognition with his athletic stature, which filmmakers displayed in 1957's "Teenage Werewolf." He also made remarkable appearances on "The Legend of Tom Dooley" in 1959 and on "The Restless Gun."
For years, Landon played the rebellious youngest Cartwrights' child, who also had a way with the ladies in "The Restless Gun." The role earned him more popularity. He soon became a household name in the 1960s and 1970s.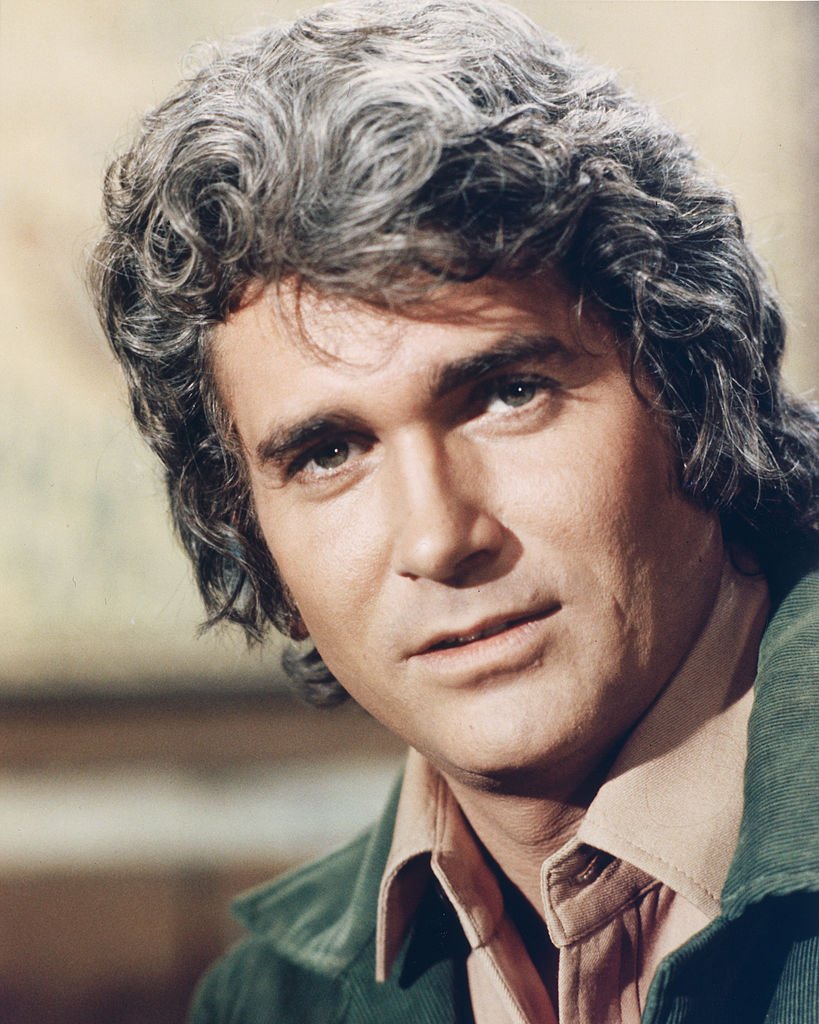 Michael Landon in a publicity portrait for the US television series, "Bonanza," USA, circa 1970. | Photo: Getty Images
Landon also acted in "Bonanza," which was canceled in early 1973, after 14 years and 430 episodes. Shortly after the show's end, Landon landed another successful role on NBC's "Little House on the Prairie."
Unlike "Bonanza," he worked as a producer, writer, director, and executive producer on his new drama. The "Love Is Forever" actor wasn't a one-trick pony, and as soon as the hit NBC show ended, he decided to play an entirely different film character in "Highway to Heaven."
Landon's career as a movie star and filmmaker got more successful as he became older. However, Landon also made headlines for different scandals.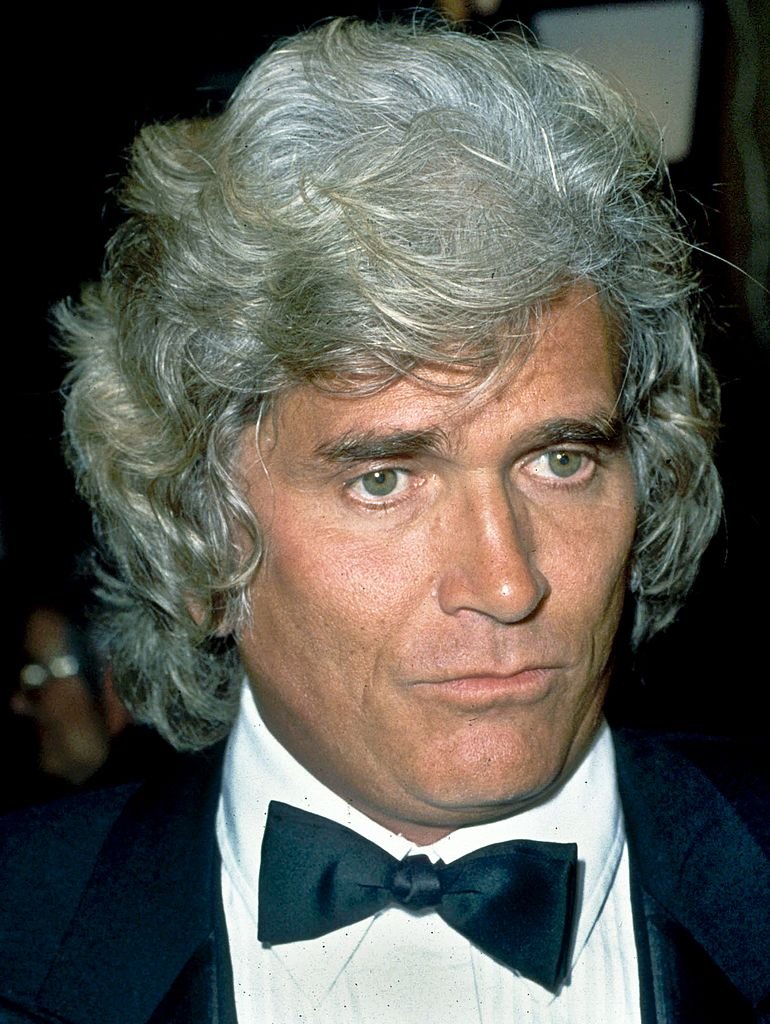 Photo of American actor Michael Landon in Hollywood, California, circa 1990. | Photo: Getty Images
For someone who presented the perfect, handsome, happy family guy in movies, he had his fair share of tumultuous relationships in reality. He was married three times and was a parent to nine children.
LANDON'S STORMY RELATIONSHIPS
Landon's time on "Little House On The Prairie" led to an unresolvable dispute with his second wife Lynn Noe and the beginning of a relationship with a lady more than 20 years his junior. The actor had relationships that got fans' attention every time.
His co-star Karen Grassle caught fans' interest again when she recalled Landon's offensive attitude in her memoir "Bright Lights, Prairie Dust: Life, Loss, and Love from Little House's Ma." The actress revealed interesting behind-the-scenes details about the hit '70s NBC series.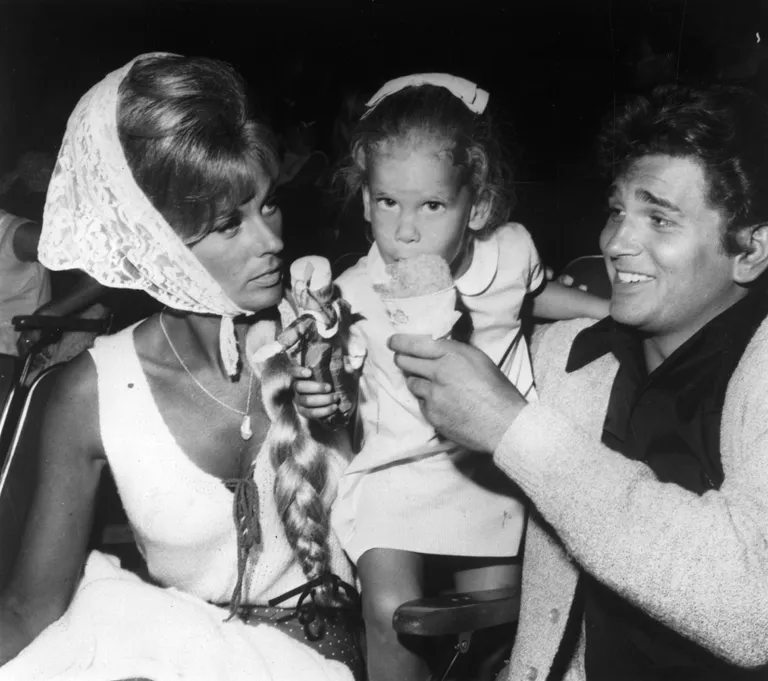 Michael Landon with his wife Lynn and their young daughter in August 1965. | Source: Getty Images
Grassle, who played Landon's wife Caroline "Ma" on the show, made it known that he couldn't stop boasting about his sex life on set. She revealed that he even talked about the benefits of "bee pollen" for the sexual life of the aging male.
This attitude of bragging about his sexuality continued for a while before cast members discovered he had been having an affair with Cindy Clerico. Clerico was a makeup artist who was 20 years younger than Landon.
Landon was still married to Noe when his affair with Clerico became public, and the cast on "Little House on Prairie" disapproved of the actor's relationship. Grassle also revealed that Noe was a kind person in her book.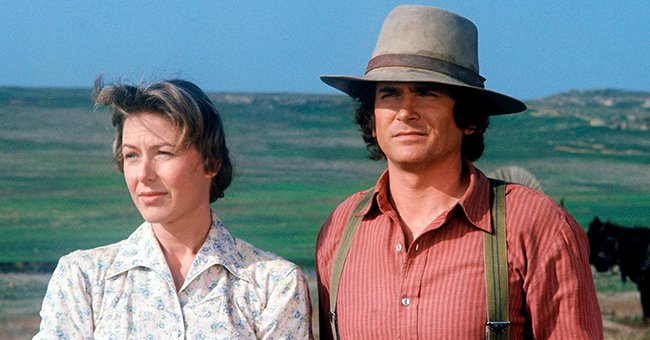 Picture of Karen Grassle as Caroline Quiner Holbrook Ingalls, Michael Landon as Charles Philip Ingalls on the Pilot episode of TV show "Little House on the Prairie", aired on March 30, 1974 | Photo: Getty Images
Grassle worried for the couple's children, and she didn't hide her distaste. According to fellow actress and co-star Katherine MacGregor, who played snobby Store Owner Harriet Olsen, she was, particularly, against Landon and Clerico's affair.
MacGregor already had a strained relationship with Landon due to a feud over a disproportionately low salary, and his scandalous relationship only worsened things. However, his relationship with colleagues wasn't the only thing that was deeply affected.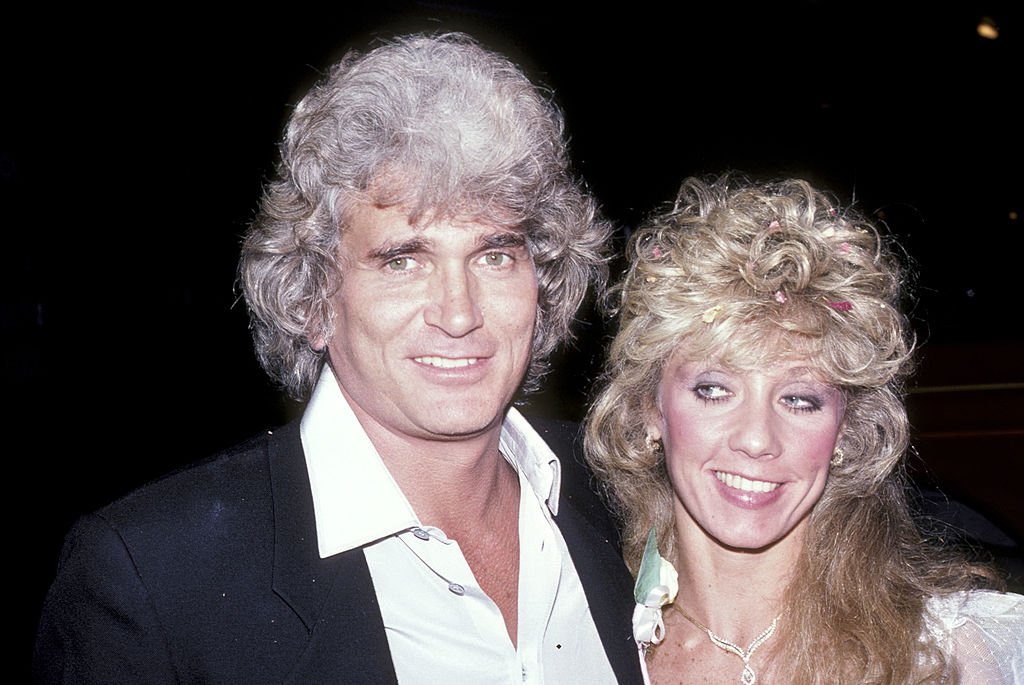 Michael Landon and Cindy Landon at their wedding reception at La Scala Restaurant in Beverly Hills, California on February 14, 1983. | Photo: Getty Images
LANDON AND NOE
Although it looked like Landon and Clerico's liaison ruined his marriage of 19 years, the actor didn't agree to this and had something else to say. Once speaking on his broken relationship with Noe, the actor said in an interview:
"You don't dissolve a relationship to go to bed with someone 20 years younger. You have to have major differences and a deep-rooted need to stop a relationship after as many years as I was married."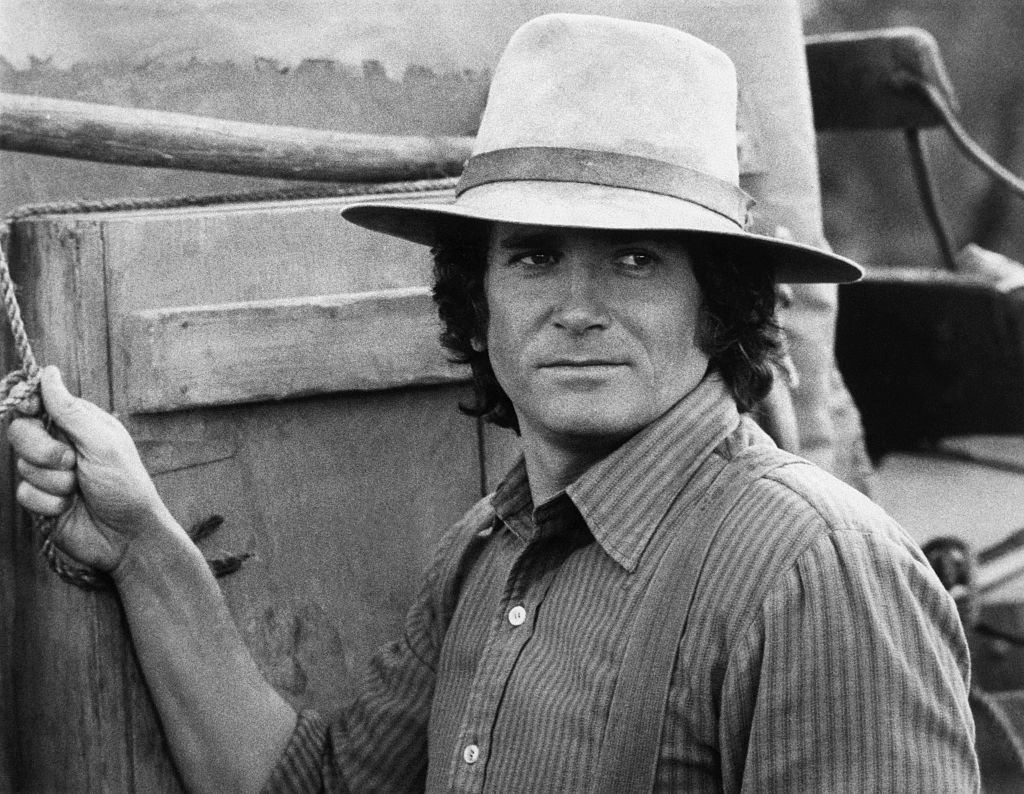 Michael Landon as Charles Ingalls in the TV series "Little House on the Prairie" on March 26, 1974. | Photo: Getty Images
He further said he would have tried to make his relationship work as the split was also painful for him. However, he noted that he couldn't do anything to stop their separation.
He insisted Noe was happier out of their marriage, and she partly agreed to his words. After divorcing Landon, Noe, who is the mother of three of his nine kids, expanded her business, and one time, said about her time with the actor:
"I was too busy being the kind of wife he wanted me to be. I lost myself little by little. I made Michael my god."
THE ACTOR'S SECOND DIVORCE
During the early days of Landon's affair with Clerico, he insisted his marriage to Noe wasn't ending, but that didn't turn out to be the case. The couple's separation first began when he confirmed that he and Noe were no longer living together.
His wife labeled this period a trial separation, but it eventually became permanent as the two never settled their differences. During their divorce proceedings, Landon and Noe's kids were present.
A source said the divorce would cost Landon more than $5 million at the time, but that didn't stop the actor as he was ready to start a new life with Clerico. Landon and Clerico became a married couple on Valentine's Day in 1983 and remained together until the actor passed away in 1991.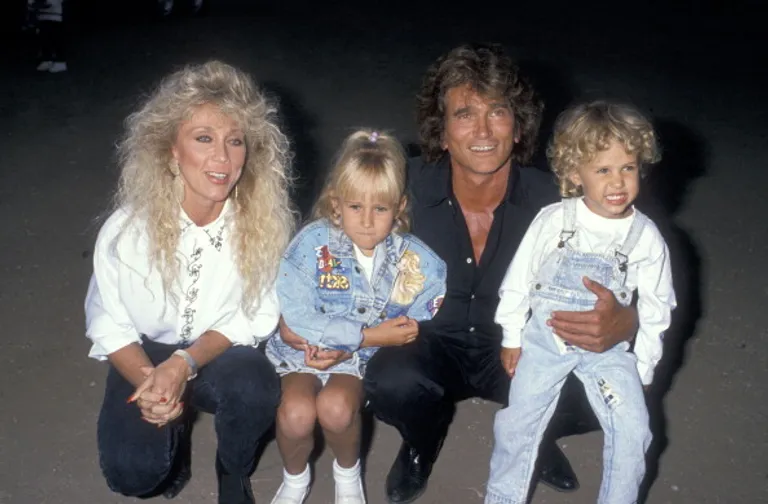 Michael Landon, Cindy Landon, daughter Jennifer Landon and son Sean Landon at the Third Annual Moonlight Roundup Extravaganza on July 29, 1989 | Source: Getty Images
LANDON'S LAST DAYS
The "God's Little Acre" star and his second wife never fully reconciled, and she was notably absent at his funeral. The star died at 54 in his Malibu home surrounded by loved ones.
Landon's wife, Cindy Clerico, and other family members were at his bedside as he took his last breath. Though the actor was ready to fight, he passed away after battling what he confirmed to be an inoperable liver and pancreas cancer.
Please fill in your e-mail so we can share with you our top stories!