Getty Images
Ryan Seacrest Mired in Gay Rumors for Years and Simon Cowell Never Missed a Chance to Fuel It
American Media Personality Ryan Seacrest has been dogged with speculations that he is gay for years, and Simon Cowell did a good job in fueling the rumors. Find out the truth about the TV star's sexuality.
Ryan John Seacrest is an American media personality and producer widely recognized as the co-host of "Live with Kelly and Ryan." He is no new face on several media platforms, including "American Idol," "American Top 40," and "On Air with Ryan Seacrest."
The host's work over the years has earned him numerous nominations in different categories and an Emmy Award for the production of Jamie Oliver's "Food Revolution" in 2010.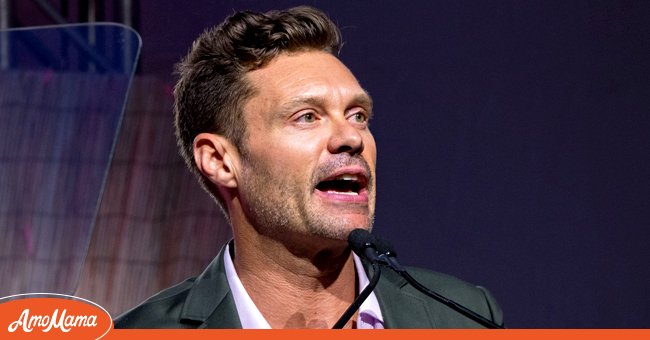 Picture of TV show host, Ryan Seacrest | Photo: Getty Image
However, amidst a successful career, the star has made headlines for rumors regarding his sexuality that continually seem to hover around him. And English Television Personality Simon Cowell has been a great advocate in fueling these rumors.
WHY SEACREST IS PRESUMED GAY
Seacrest's sexuality has long been questioned, and to make things more confusing, the host did little to nothing in clearing these speculations for a while. At 46, he has never been married, and a source once gave full details on why Seacrest might be gay.
The source first started with Seacrest's look. They insisted that there was something about the "On Air with Ryan Seacrest" host looks and mannerisms that confirm he is gay.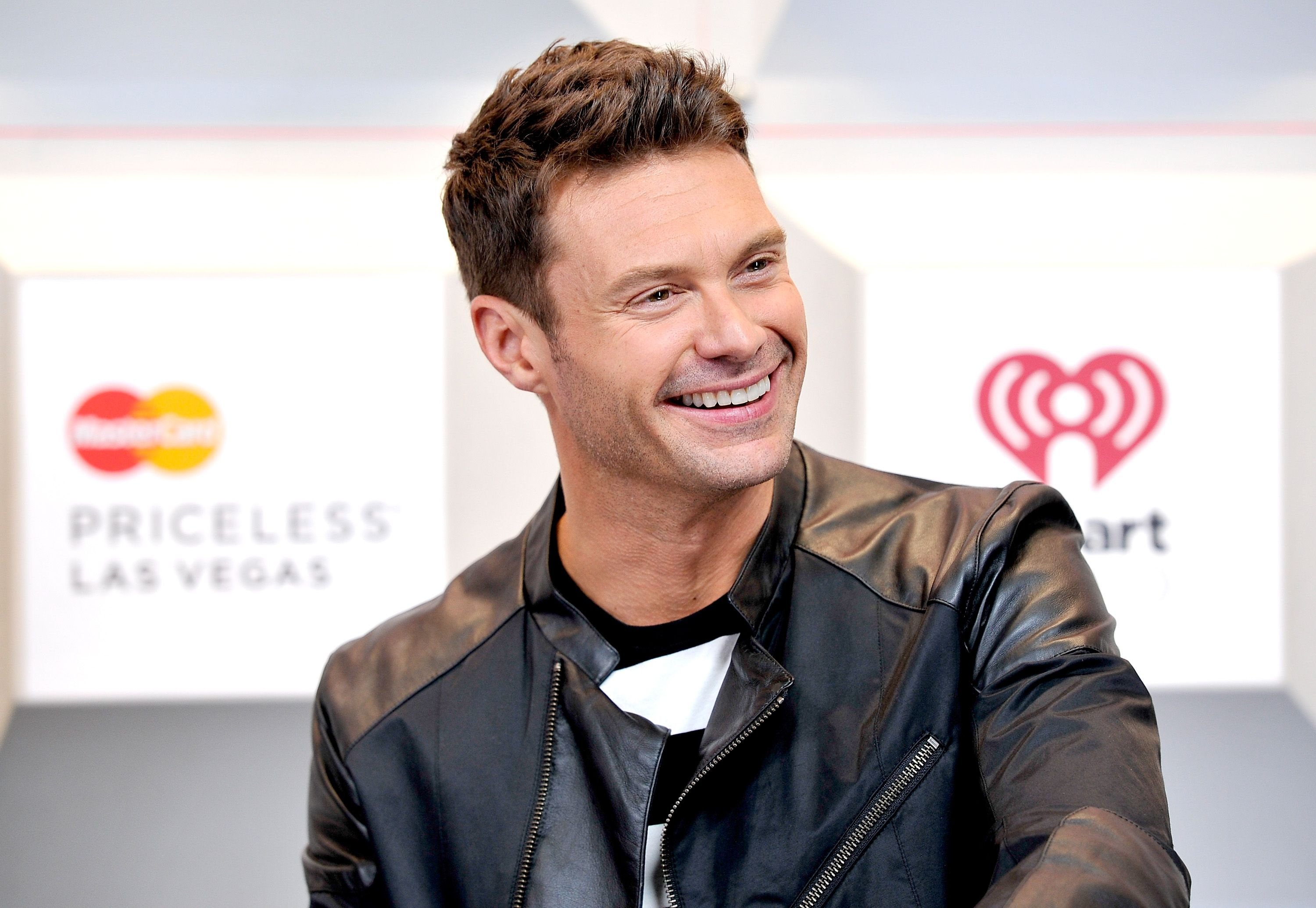 Ryan Seacrest at the iHeartRadio Music Festival on September 19, 2014, in Las Vegas, Nevada | Photo: Getty Images
However, the source didn't fail to indicate that those dark eyes, matching hair color, and perfect facial features which he has effortlessly maintained are managed by a team of designers, stylists, and makeup artists.
Being conscientious about one's appearance has been no issue for all genders who constantly show up in front of the camera. But there was something about Seacrest's wardrobe that seemed gay to the platform.
Again, Seacrest's sexuality couldn't be confirmed by his clothing. However, "American Idol" fans once noted that Seacrest liked men. This was fueled by an insult contest marked by Cowell and Seacrest's suggestion that the other was gay.
According to the source, Cowell claimed that the gay anthem "It's Raining Men" was Seacrest's favorite song, and other comments from colleagues during an episode of "American Idol" didn't go unnoticed by LGBTQ+ fans.
However, it appeared that the show's gay fans were also insulted by Seacrest's attitude during the said episode. Although he addressed the issue, saying he and his colleagues were only joking and never "meant to be mean-spirited," they weren't impressed.
Seacrest's denial didn't keep fans from questioning the media personality's sexual life. When Cowell was asked about his "American Idol" co-host's sexual orientation, he failed to provide a straight answer, leaving fans and interviewers further perplexed.
Additionally, the star was involved with women who thought he was gay at some point in the relationship. Seacrest and Julianne Hough's affair was well-publicized, but some fans may not know that it took a while before they could secure a date.
DID HOUGH THINK SEACREST WAS GAY?
Hough was under the impression that Seacrest liked men, and she revealed this during an interview where she was asked about her relationship with the TV host. She revealed that their romance took a few years and relentless efforts from Seacrest.
Hough started by making it clear that Seacrest had been trying to form a bond since she was 18, but she didn't agree because she thought he was gay. However, after a few years, they finally went on a date, and that was how she fell for his charms.
But Hough wasn't the only woman around Seacrest who thought he was gay. An old clip of the media personality interviewing Britney Spears and Black Eyed Peas member Will.I.Am implied that Spears possibly thought he was gay.
In the clip, Will.I.Am and Seacrest talked about cologne when Will asked if the "Live with Kelly and Ryan" host sprayed cologne on his girl. The question appeared to get Spears dumbfounded as she was captured mouthing "girl," looking bemused.
SEACREST REAL SEXUALITY
Seacrest has proven his sexuality on several occasions. His dating history runs down a line of female celebrity beauties. It isn't new to fans that the host dated Hough even though they decided to break things off after three years.
And after their relationship ended, Hough never cited Seacrest's sexuality as the reason for their split. Although many people believed Seacrest was gay, he didn't take a male lover after Hough and instead moved on with Model Shayna Taylor.
He and Taylor were constantly in and out of their relationship until their final split in 2020. Seacrest was also involved with Teri Hatcher, Jasmine Waltz, and Hilary Cruz. Although the relationship was brief, he was also linked to Renée Hall, and they only went on a few dates.
He dated Shana Wall for two years before their affair ended. But Seacrest and Wall appear to retain a good relationship as they were once spotted strolling arm-in-arm streets of New York decades after they broke up.
An image of the two showed them looking comfortable in each other's company. The TV personality rocked a navy blue NYPD cap and dark shades with a double-breasted wool coat, a pair of jean pants, and sneakers.
Wall left her blonde curls down, and she wore thigh-high grey suede boots and a long camel coat that suited her features perfectly. It is quite safe to say Seacrest has been on and off in relationships with women, and he has notably never been spotted with a male partner.
Please fill in your e-mail so we can share with you our top stories!