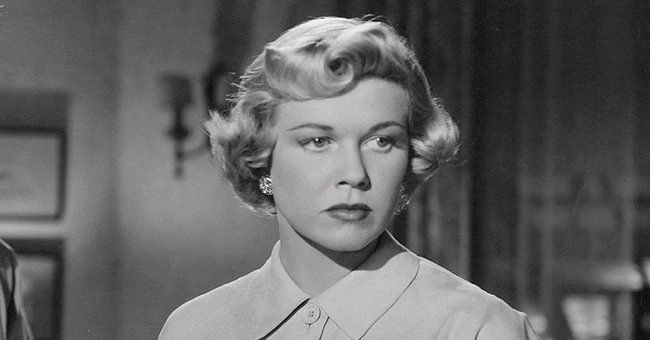 Getty Images
Doris Day's Grandson Was Almost Arrested at Father's Deathbed – His Stepmom Got Inheritance
During his younger days, Actress Doris Day's son Ryan Melcher enjoyed the atmosphere and care of a loving family. Unfortunately, that all changed much later in life.
Doris Mary Ann Kappelhoff, popularly known as Doris Day, was an actress and musician in Hollywood. The Iconic American actress was married four times.
In 1941, Day married Trombonist Al Jorden, a Barney Rapp's Band member, when she was just 18 years old. While married to him, she gave birth to their son, Terrence Paul Jorden.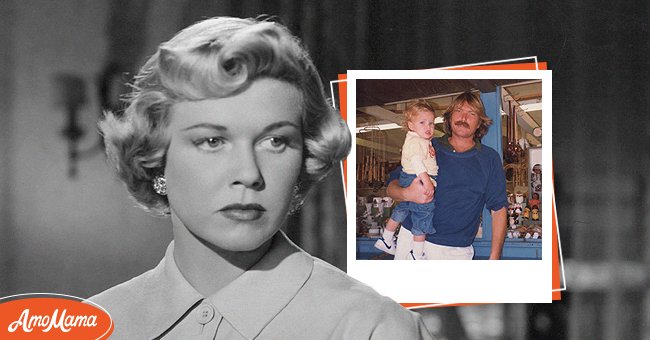 Portrait of actress, Doris Day [left] Doris Day's son, Terry Melcher holding his young son Ryan | Photo: Getty Images instagram.com/ryan_melcher_properties
The marriage, unfortunately, did not last, and it ended in February 1943, just two years after tying the knot. After the end of her first marriage, Day became romantically involved with Saxophonist George William Weidler.
They got married in March 1946, and similar to her first marriage, they soon broke things off. Day divorced Weidler in May 1949 after three years. Day got married for the third time to Producer Martin Melcher on April 3, 1951, which was also the date Day clocked 29.
Martin adopted Day's son Terry from her marriage to Al Jorden, and Terry took the last name Melcher, which he stuck with throughout his adult life.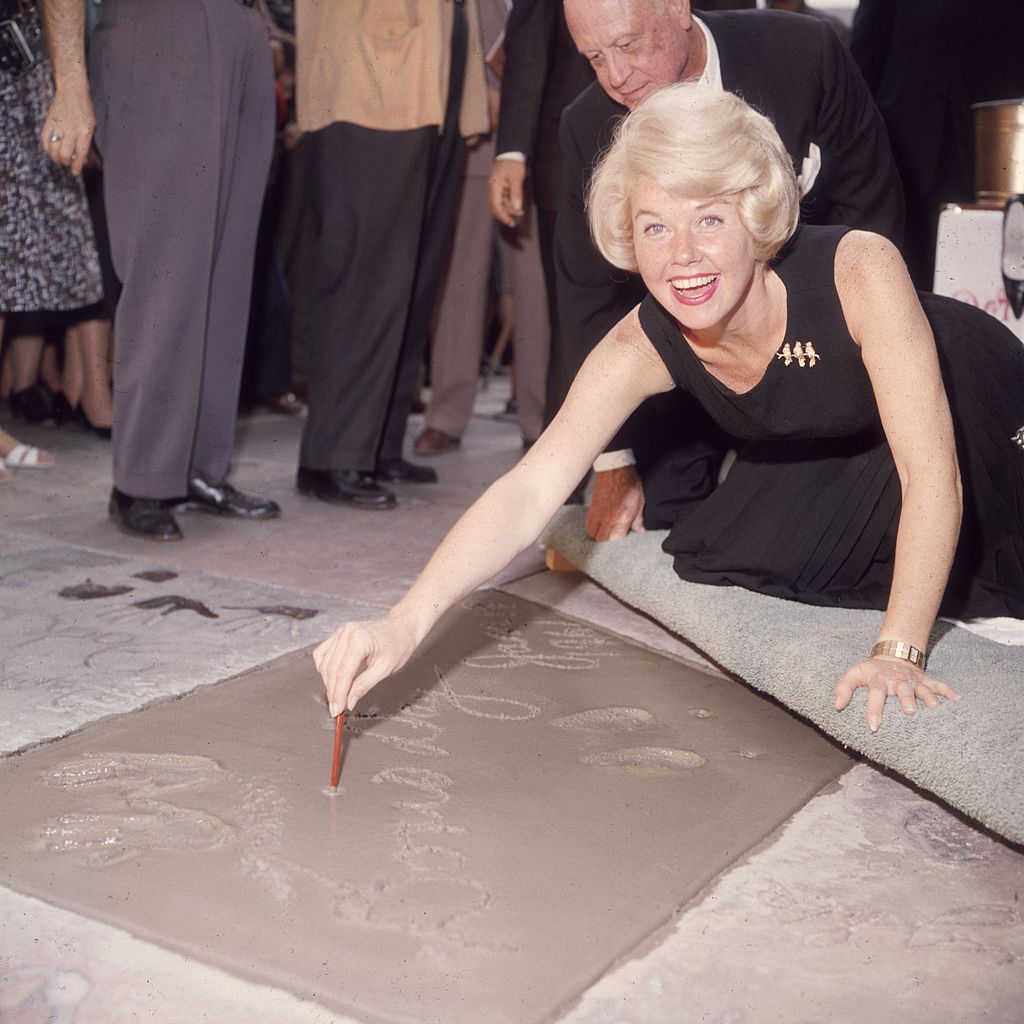 Doris Day signing her name in cement on Hollywood Boulevard, Hollywood, on January 19, 1961 | Photo: Getty Images
Martin Melcher produced some of Day's movies, and the marriage lasted until he died in April 1968. At the time of his death, they had been married for 17 years which was longer than Day's previous relationships.
After Martin's death, Day married Barry Comden, a maitre d'hotel at one of her favorite restaurants, on April 17, 1976. This union lasted until April 1982.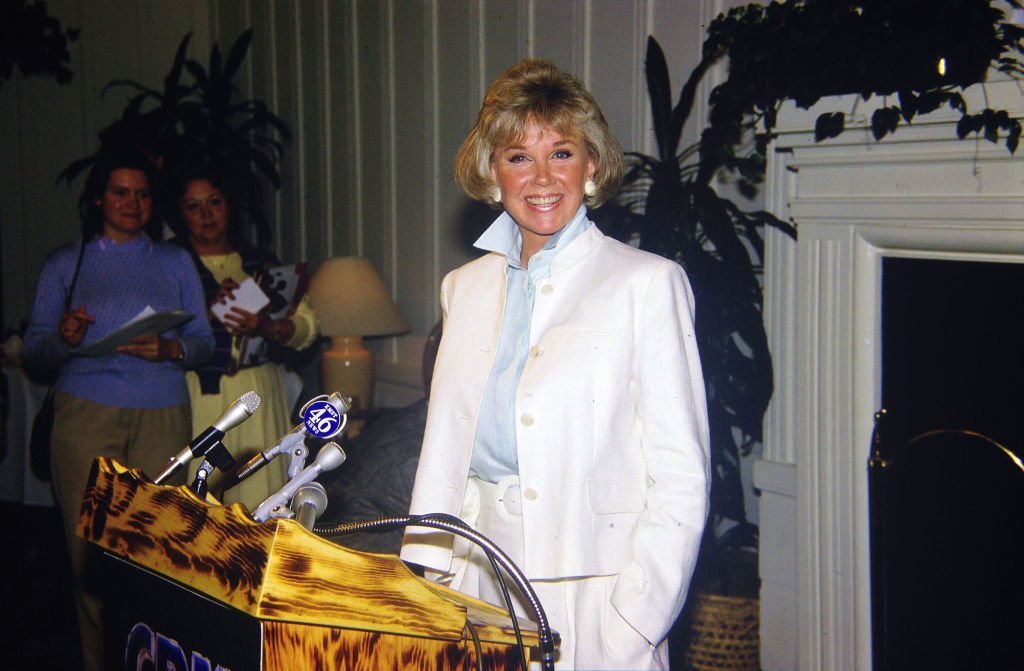 Doris Day prepares to speak at a press conference at the dog friendly hotel she owns in Carme on July 16, 1985 | Photo: Getty Images
TERRY MELCHER
Born in New York to Day's first husband, Al Jorden, Terry was encouraged to make music by his mom, and he created his first recordings in 1961.
He took the tapes to Columbia Records, and they called him back to participate in their producer-trainee program after they were impressed with his demo.
After completing this program, Terry started composing songs for his mother's movies, including a ballad for "Move Over" and "Dealing" in 1963. He signed Bruce Johnston, and together they released a hit titled "Summer Means Fun" in 1964.
Terry also signed the music group "Rip Chords" for Columbia, and he produced and had backing vocals on their projects. They eventually dropped their major hit song, "Hey Little Cobra."
The music group called "The Jet Set" was signed by Columbia in 1964, and Terry started producing for them. They had a demo song that tapped an unreleased song by Artist Bob Dylan.
Terry reshaped this song and turned it into a classic after instructing Guitarist Jim McGuinn and some Los Angeles musicians to sing on it. The band "Jet Set" then changed their name to "The Byrd's."
The band's debut single named "Mr. Tambourine Man" went number 1 worldwide soon after being released. Terry also produced their first two albums with hit songs like "All I Really Want To Do" and "Turn! Turn! Turn!"
His work with Seattle band Paul Revere and The Raiders made them into music stars. Terry also became the sub-publisher of iconic musical band "The Beatles," promoting their Monterey Pop Festival in Japan, the U.S, and Canada.
THE CHARLES MANSON SCANDAL
Terry collaborated with a couple of friends to create what they called "The Golden Penetrators." They aimed to collaborate with as many artists as possible.
He met Dennis Wilson, who was a singer in the band called "Beach Boys." Wilson introduced him to Charles Manson, and Terry considered giving Manson a record deal.
Terry also wanted to make a documentary about Manson's family and their hippy lifestyle. After auditioning, Terry decided against signing Manson because he felt he had no musical talent.
He still had plans of making a documentary but scrapped that idea when he witnessed Manson getting into a fight with a drunk stuntman. Terry and Wilson cut ties with Manson soon after, and this move reportedly made Manson angry.
Seven months later, some of Manson's fans went to a house located in Cielo Drive in Los Angeles, and they murdered the pregnant Sharon Tate and four others on August 9, 1969.
This incident reportedly left Terry traumatized after news leaked he may have been the target of the murders since the house previously belonged to him.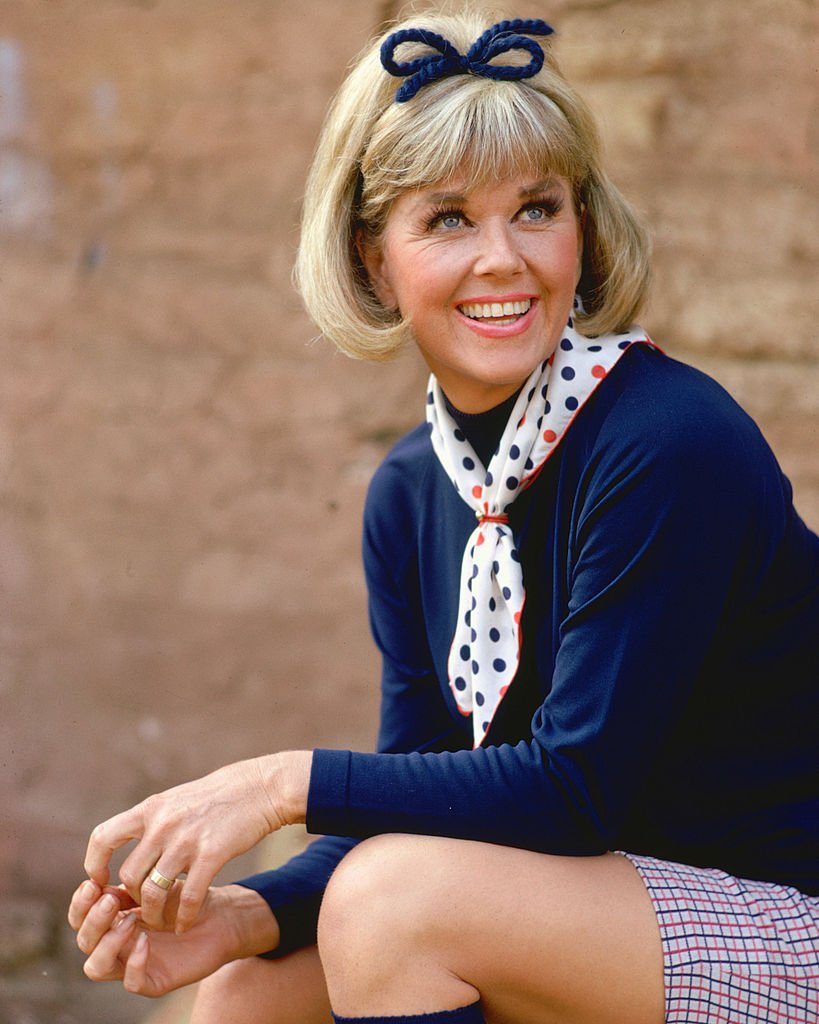 Portrait of Doris Day circa 1965 | Photo: Getty Images
Speaking to a police officer named Cassara sometime later, Terry admitted he had once been to Manson's house but left hurriedly and unimpressed because the place was filthy.
He denied having anything to do with the girls he saw at Manson's place and was visibly in pain while reliving the encounter after news of the tragedy that occurred.
RELATIONSHIP WITH MOTHER AND DEATH
Terry was reportedly very close with his mother, and after she retired from acting, they moved to Carmel Valley and together became co-owners of Cypress Inn.
He was also very protective of his mother and would hire seven deputies and a sergeant whenever she had an event. They reportedly would also speak on the phone every day.
Terry died of melanoma in November 2004 at the age of 62. He was survived by his mother, wife Terese, and son Ryan Melcher from an earlier marriage.
Speaking after his death, Day explained Terry was the love of her life, and losing him was her greatest heartbreak. She admitted she missed him every day.
Doris Day, unfortunately, died in 2019 at her California home at the age of 97. She lived alone with multiple dogs on the seven-acre estate.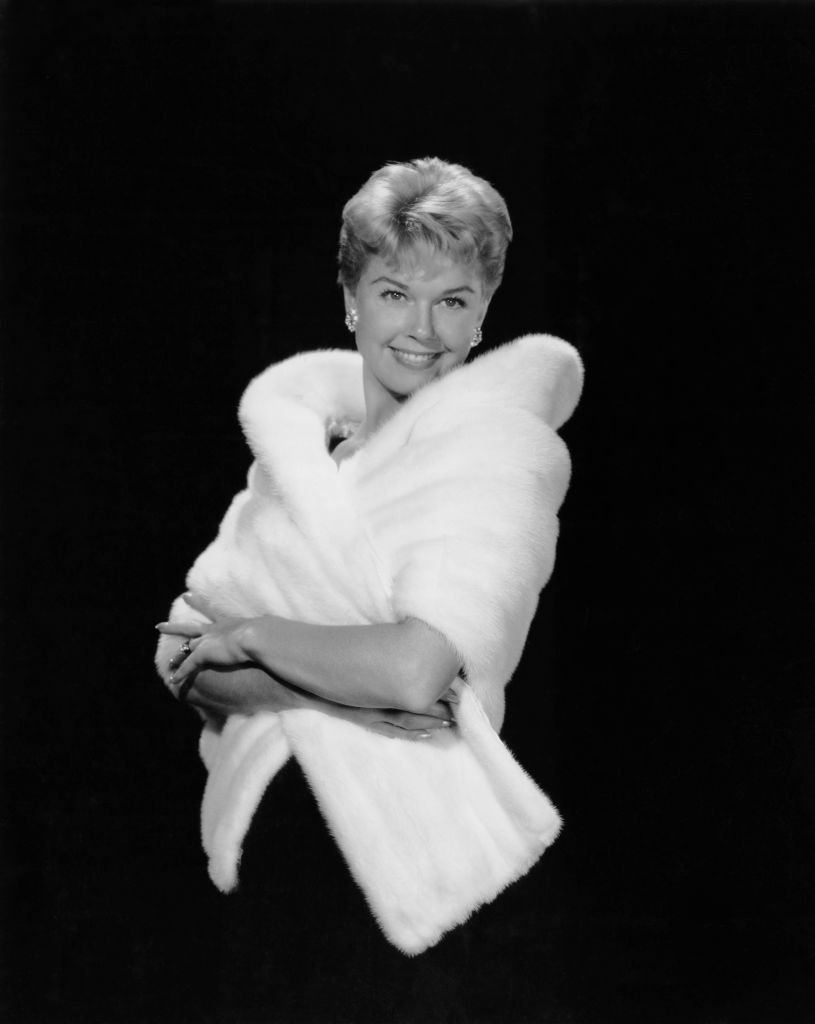 Portrait of Doris Day for the Paramount Pictures film "The Man Who Knew Too Much," circa 1956 | Photo: Getty Images
RYAN MELCHER SPEAKS
After the news of Doris Day's death, Terry Melcher's son Ryan explained his heartbreak at the news of his grandmother's passing. He also thanked everyone for their condolence messages.
Ryan praised her career and philanthropy works and also lauded her for encouraging his father to take up music and her work promoting animal rights.
He explained that she was very close to the family when he was young and recalled the days he would go to her house after school even though she was very private.
However, he explained that he could not see his grandmother in the latter days leading to her death. Ryan recalled a time he was invited to dinner at her house after his father's death, but Day's new business manager would not grant him access.
Ryan also revealed that when his father Terry was ill, his wife Terese did not let Ryan see him. She also had changed his will naming herself as the executor of his estate.
Ryan also alleged that Terese got him arrested when he went to say goodbye to Terry just before his death, using the divorce between his mother and Terry as a weapon.
He concluded by praising his father and grandmother and explained he learned from both of them to live in the moment and not leave things unsaid.
Please fill in your e-mail so we can share with you our top stories!