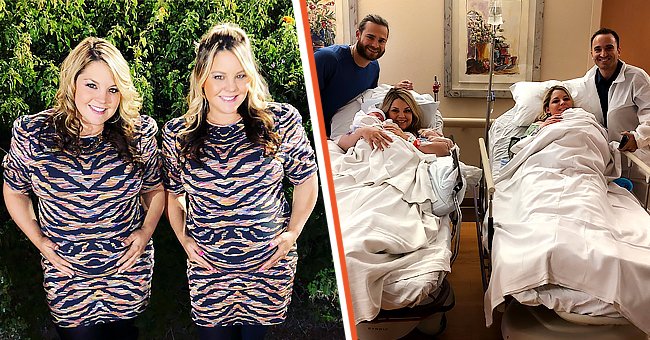 instagram.com/jalynnecrawford
Identical Twin Sisters Give Birth to Babies on the Same Day in the Same Hospital
A pair of twin sisters were inseparable growing up, and their similarities would continue into adulthood. They looked alike and loved spending time together. One day they realized they were both pregnant at the same time.
Jalynne Crawford and Janelle Leopoldo come from a close-knit family, and the twin girls always remained close even after they got married and moved out of their parent's home. When they discovered they were both pregnant, they were stunned.
To make things even more exciting, the women discovered they could give birth on the same day in 2018. The pair booked into an Arizona hospital and had C-sections. Their baby boys were delivered a few hours apart.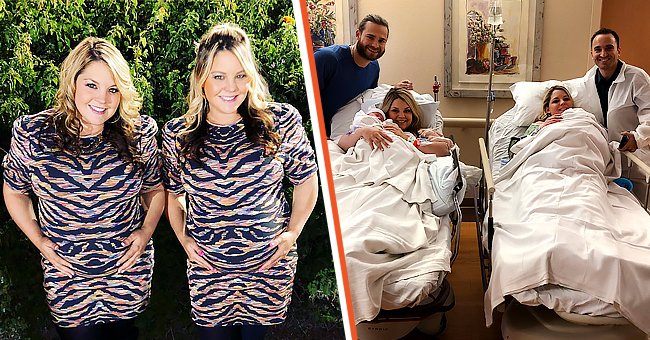 Pregnant twin sister delivered their babies on the same day and in the same hospital | Photo: Instagram/jalynnecrawford
SHARING THE SPECIAL MILESTONE
Crawford shared that she went in first for an array of reasons. The mother stated: "I'm two minutes older, and I found out I was pregnant four days earlier, so it made sense." Sharing this milestone was special for the sisters and their families.
Leopoldo expressed: "We feel when we are apart, there is a piece of us missing. Our kids already feel this bond as well. Growing up, my twin sister and I talked about how neat it would be to get married together and have babies together."
THEY FACED MANY CHALLENGES
Leopoldo struggled to have a baby and decided to use in vitro fertilization. Her sister, on the other hand, fell pregnant pretty quickly. The sisters' bond was intensified after their joint pregnancies and because of a tragedy that occurred.
Their eldest sister sadly died after an asthma attack. Between the twins, they also faced three miscarriages. The sisters helped each other through the various hardships and loved living together again after giving birth to their babies.
THE SONS WERE BORN HEALTHY
Crawford shared that they asked their doctors if they could give birth on the same day. The medical professionals agreed because the women's due dates were close enough together, and it would pose no risk to the babies.
Their procedures took place in opposite rooms. Fortunately, both babies, Bryson Ryder Crawford and Jace Alan Leopoldo, were born healthy and happy. On her social media page, Crawford called their pregnancies "a dream come true."
IT WAS THE BEST EXPERIENCE
The proud mother added: "My Dr. was so amazing to take us both as patients and deliver us same-day! This was one of the best experiences of my life! Bryson and Jace will have a special bond and always share their birthday!"
She also thanked the rest of her family for helping them through the busy and exciting time. The twin sisters hope their sons, whom they call "twinousins," will grow up to be good cousins and even better friends in the future.
Please fill in your e-mail so we can share with you our top stories!