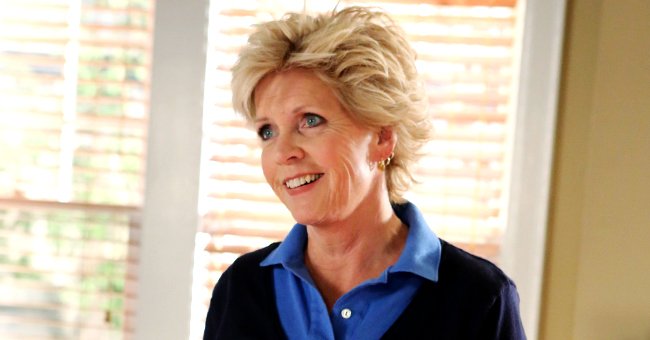 Getty Images
Meredith Baxter's 'Enormous Breasts' Plagued Her Life — Breast Cancer Was Blessing in Disguise
Meredith Baxter once admitted that she disliked her big breasts and believed her cancer was a blessing in disguise. She has since written a book and starred in a movie about breast cancer.
Meredith Baxter is a sitcom veteran most known for her role as Elyse Keaton on the '80s sitcom "Family Ties." The role followed her big break in the early '70s in the sitcom "Bridget Loves Bernie."
She played Catholic Teacher Bridget Fitzgerald on the show from 1972 to 1973. Baxter then appeared on "Family" from 1976 to 1980 as Nancy Lawrence, a divorced mother.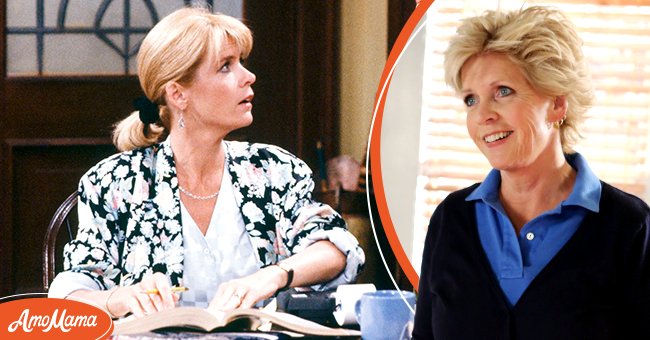 Meredith Baxter as Elyse Keaton on "Family Ties" in the 80s [Left] Baxter pictured on season two of "The Neighbors" [Right]. | Photo: Getty Images
Although Baxter's acting career was mainly in television, she starred in a few movies during her early career. She featured in a horror film called "The Cat Creature" and in the drama "The Stranger Who Looks Like Me."
Baxter became a memoirist in her later life, as she published her autobiography, "Untied: A Memoir of Family, Fame, and Floundering" in 2011.
In her memoir, Baxter wrote of her struggles with alcohol while filming "Family Ties," her family life, her battle with breast cancer, and the moment she came out as a lesbian on the "Today" show.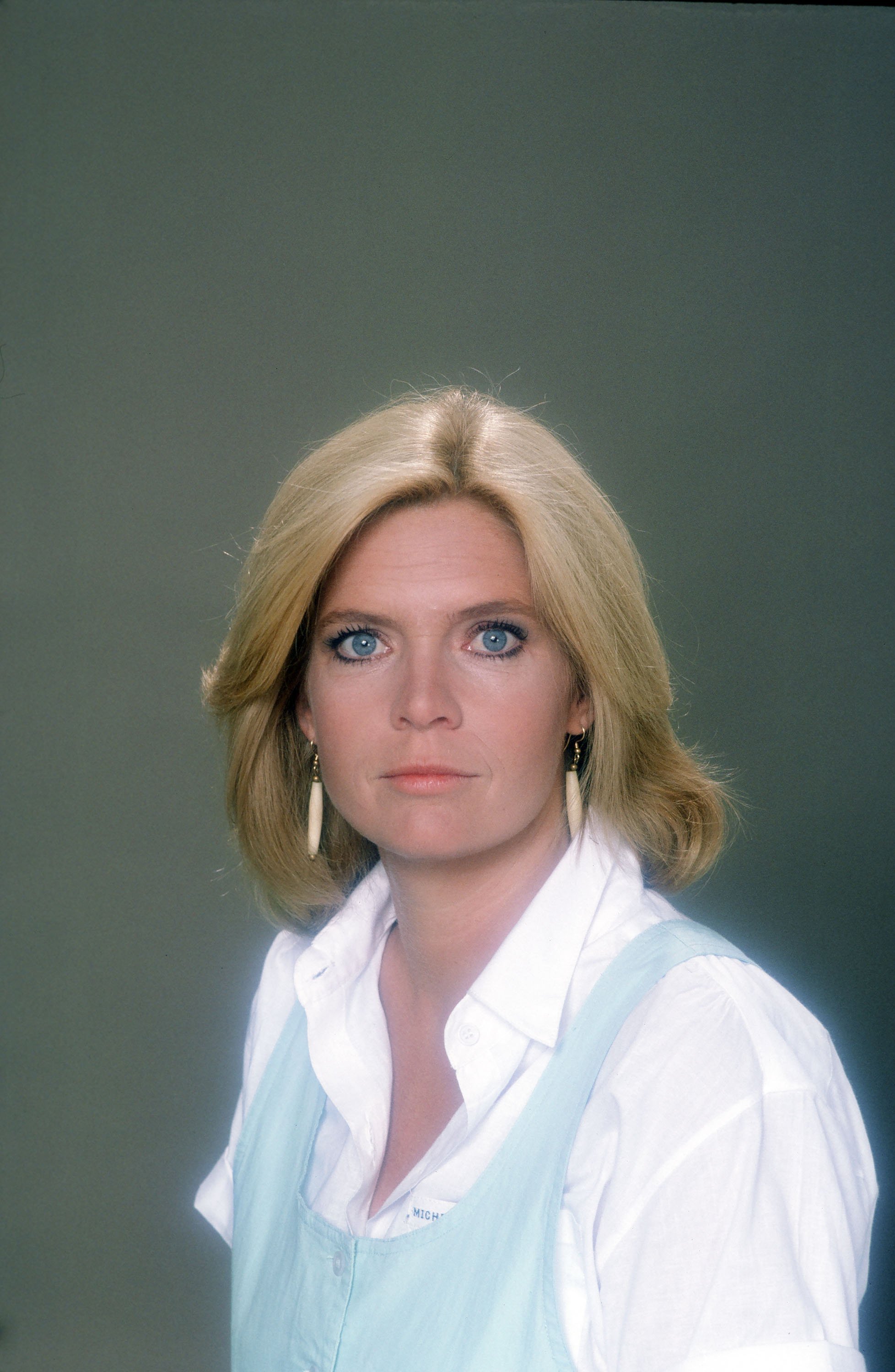 Meredith Baxter as Elyse Keaton in season three of "Family Ties." | Photo: Getty Images
BAXTER'S BODY IMAGE
Baxter has been candid about her life experiences in various interviews, especially about her relationship with her fuller chest and how cancer impacted her life.
The actress did not like her breasts, as she told Page Six that they were the plague of her life during her early TV career. She explained that TV executives would make lewd comments and look at her chest.
She further revealed that while others might think having people lust over them is fantastic, she found it aggressive. She believed people's reactions to her breasts turned into a sexual object. Baxter told the outlet:
"That's not lust, that's aggression. "Let me take your power away by turning you into a sexual object." You can't even open your mouth then."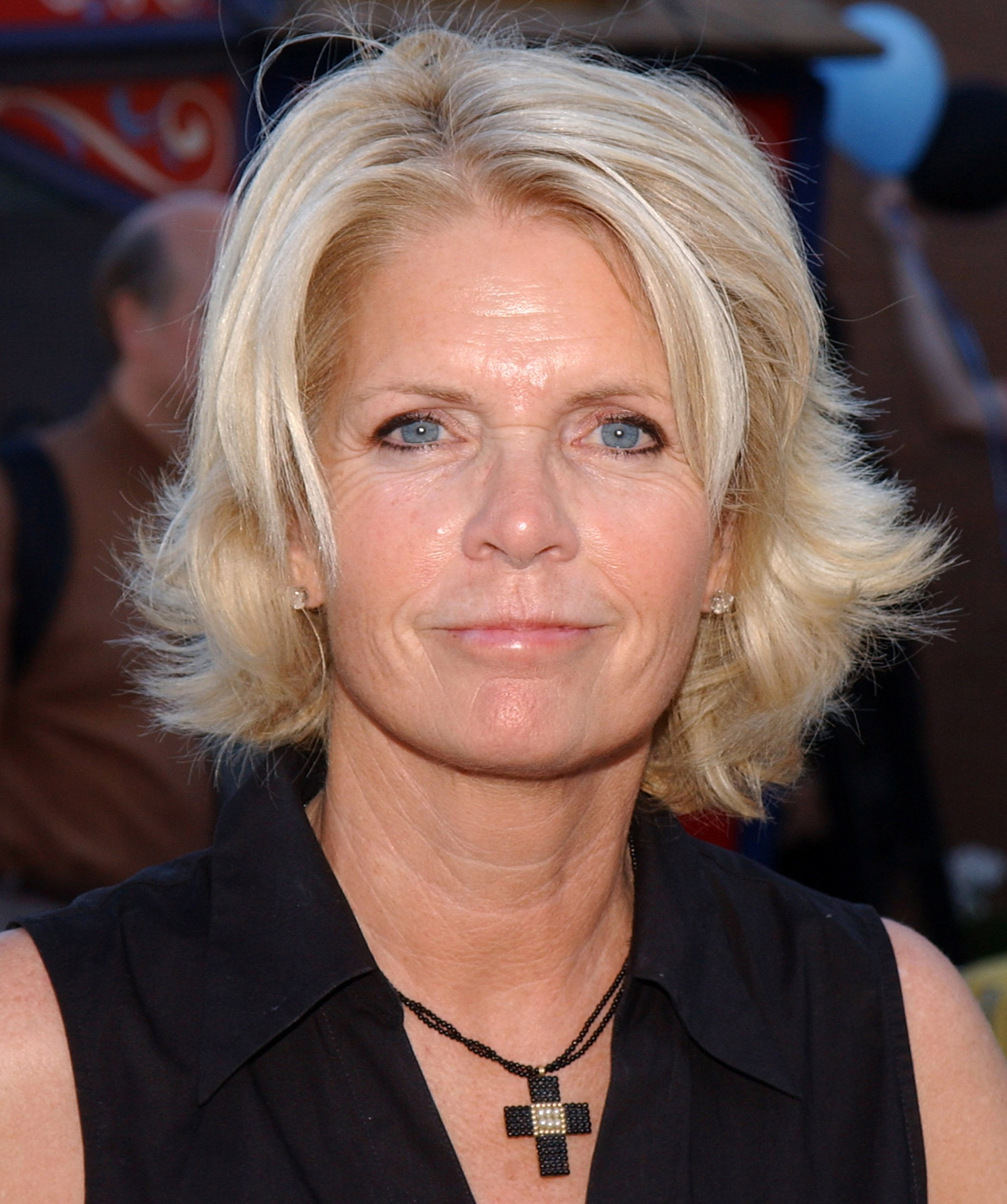 Meredith Baxter at "WeSparkle Night - Take III" to Benefit weSpark Cancer Support Center, Los Angeles, California. | Photo: Getty Images
CANCER AND "MY BREAST"
In 1999, Baxter battled breast cancer. However, she described the illness as a blessing in disguise as it resulted in a breast reduction surgery which, for Baxter, was one of the upsides of having cancer.
Her experiences with cancer were helpful when she portrayed Joyce Walder in the movie "My Breast." Walder adapted the teleplay for the film from her book.
In the movie, Baxter played People Writer Walder, and it followed her journey with discovering she had breast cancer, undergoing chemotherapy, all while juggling the men in her life.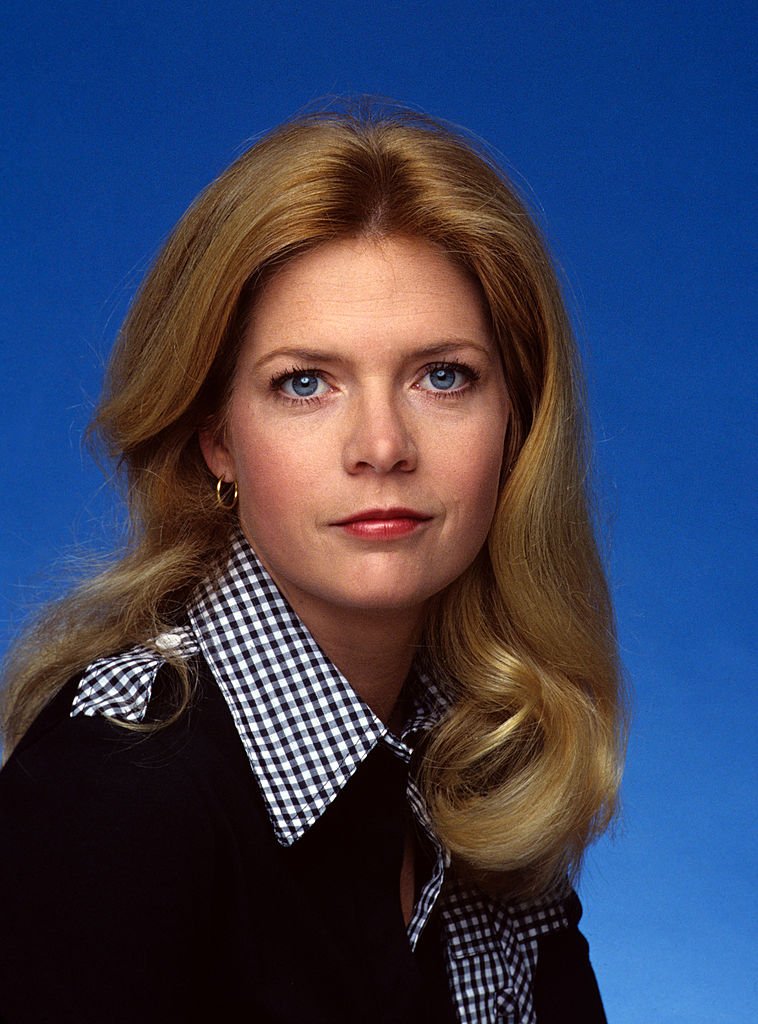 Meredith Baxter pictured in the cast gallery for "Family" in 1977. | Photo: Getty Images
She starred alongside Jamey Sheridan, who played Nick DiStefano, a former colleague, and love interest. James Sutorius played Walder's good friend, Herb.
Baxter could lean on her real-life experiences with breast cancer to portray Walder and the emotions that surface when dealing with cancer-related issues, such as the diagnosis and going through treatment.
She also shared that she did not use a body double during the breast examination scene. Instead, an actual medical physician examined her chest during the scene instead of the actor cast as the doctor.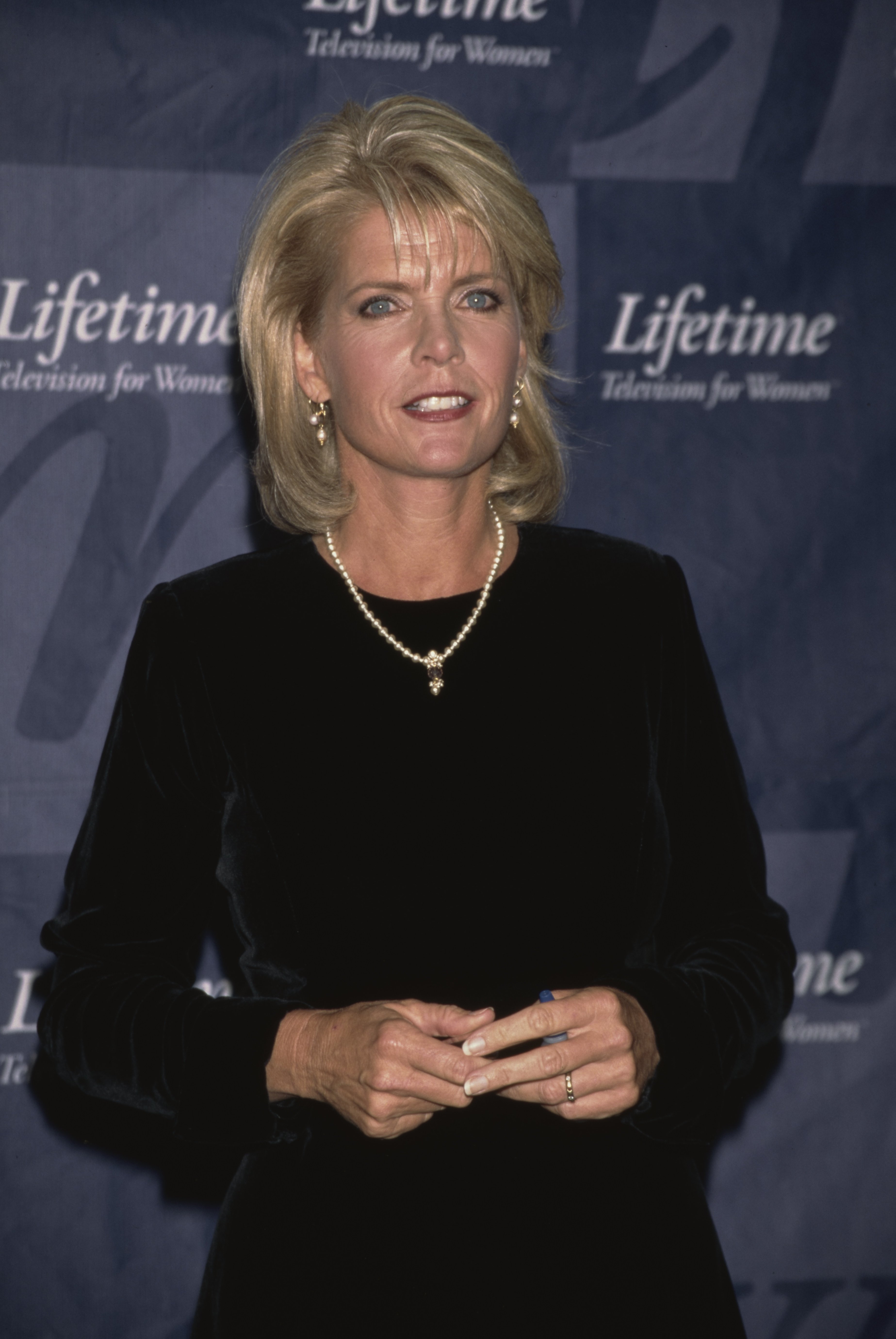 Meredith Baxter attends the 2nd Annual Lifetime Applauds the Fight Against Breast Cancer in Los Angeles, California, 1996. | Photo: Getty Images
Baxter gave insight into her decision not to have a body double for the intimate scene during an interview with The Washington Post. She explained it was essential to show the whole woman:
"...this was about the whole woman. Breasts have achieved this dubious stature of being this symbol of femininity, and it's very important this story is about the whole woman."
The movie came out in 1994 on CBS, and since then, Baxter has lived a busy life, including writing and publishing her book, discovering her sexuality, and getting married.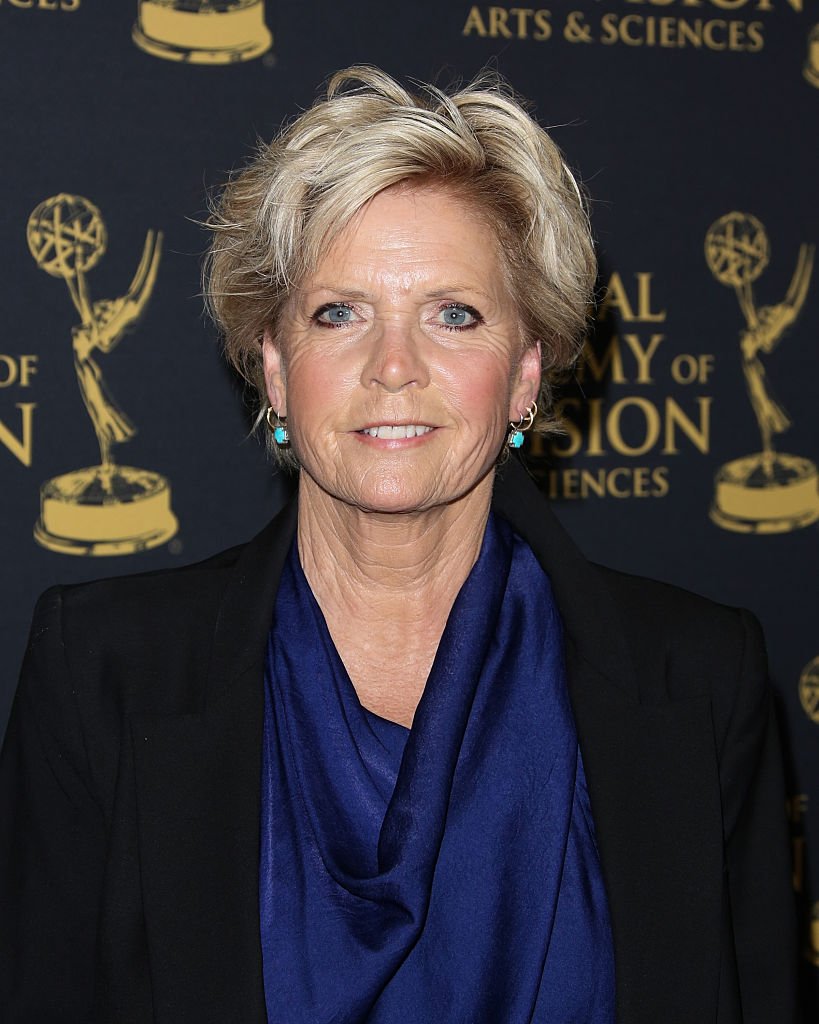 Meredith Baxter pictured ay the 42nd Annual Daytime Creative Arts Emmy Awards, 2015, Universal Pictures, California. | Photo: Getty Images
BAXTER'S PERSONAL LIFE
Before meeting and marrying her wife, Nancy Locke, Baxter was married three times and welcomed five children. She first married Robert Lewis Bush in 1966 when she was only 19 years old.
The couple was together for three years. Their divorce was finalized in 1971, and during their three years together, they had two children, Theodore and Eva.
Later she married her "Bridget Loves Bernie" costar, David Birney, in 1974. They were married for 15 years and welcomed three children, Kathleen and twins Mollie and Peter.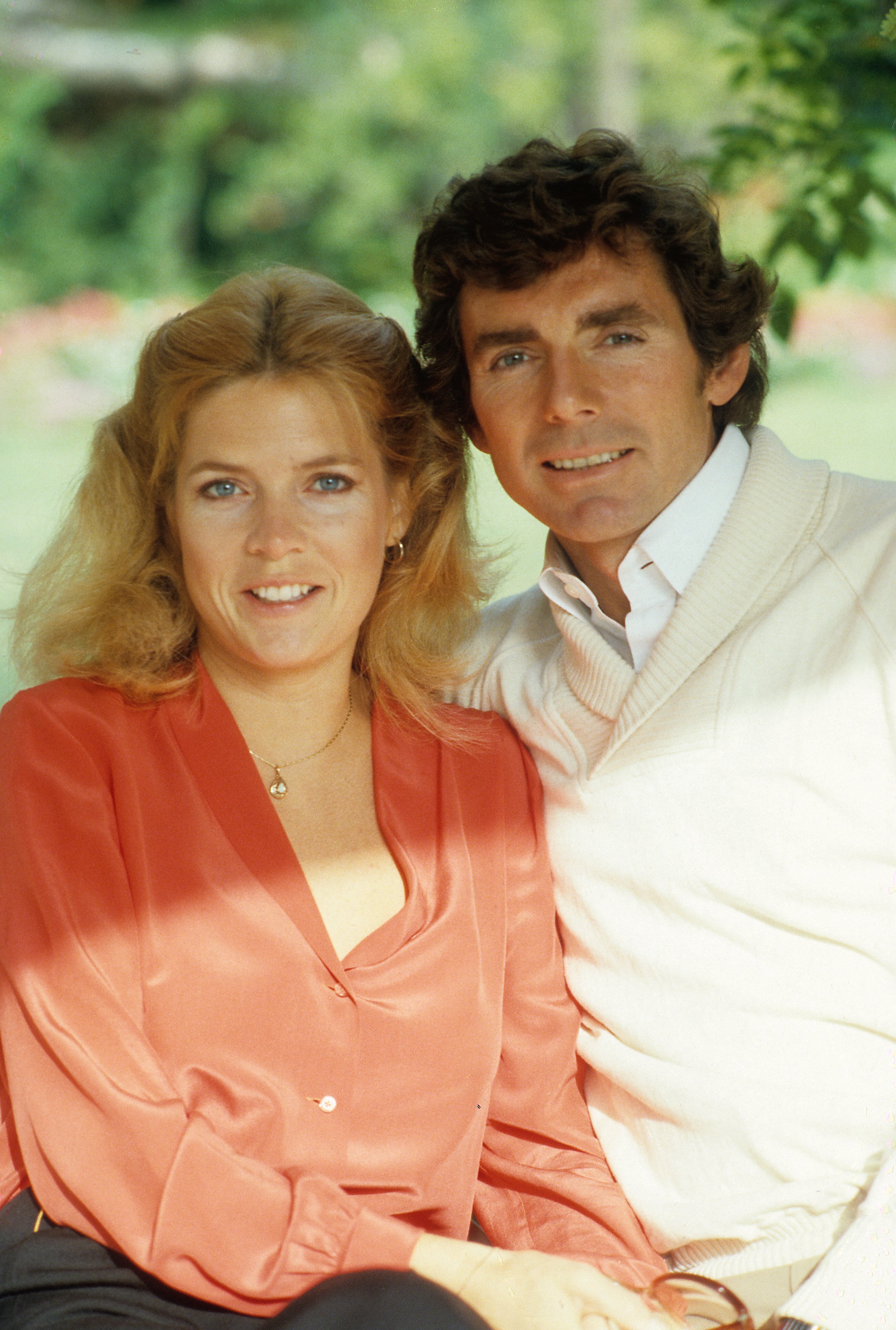 Meredith Baxter and David Birney posed for a portrait in 1985. | Photo: Getty Images
Baxter's third husband was the late Screenwriter and Novelist Michael Blodgett, who she married in 1995. The couple was divorced in 2000.
During her second marriage, Baxter struggled with relying on alcohol to soothe her unhappiness. She wrote about her experience with alcohol in her book and also discussed it during various interviews.
In 2011, Baxter said she struggled with drinking during her "Family Ties" days. She shared:
"I would drink all the way home from the Family Ties studio. I didn't stop drinking until the marriage [to actor David Birney] was over."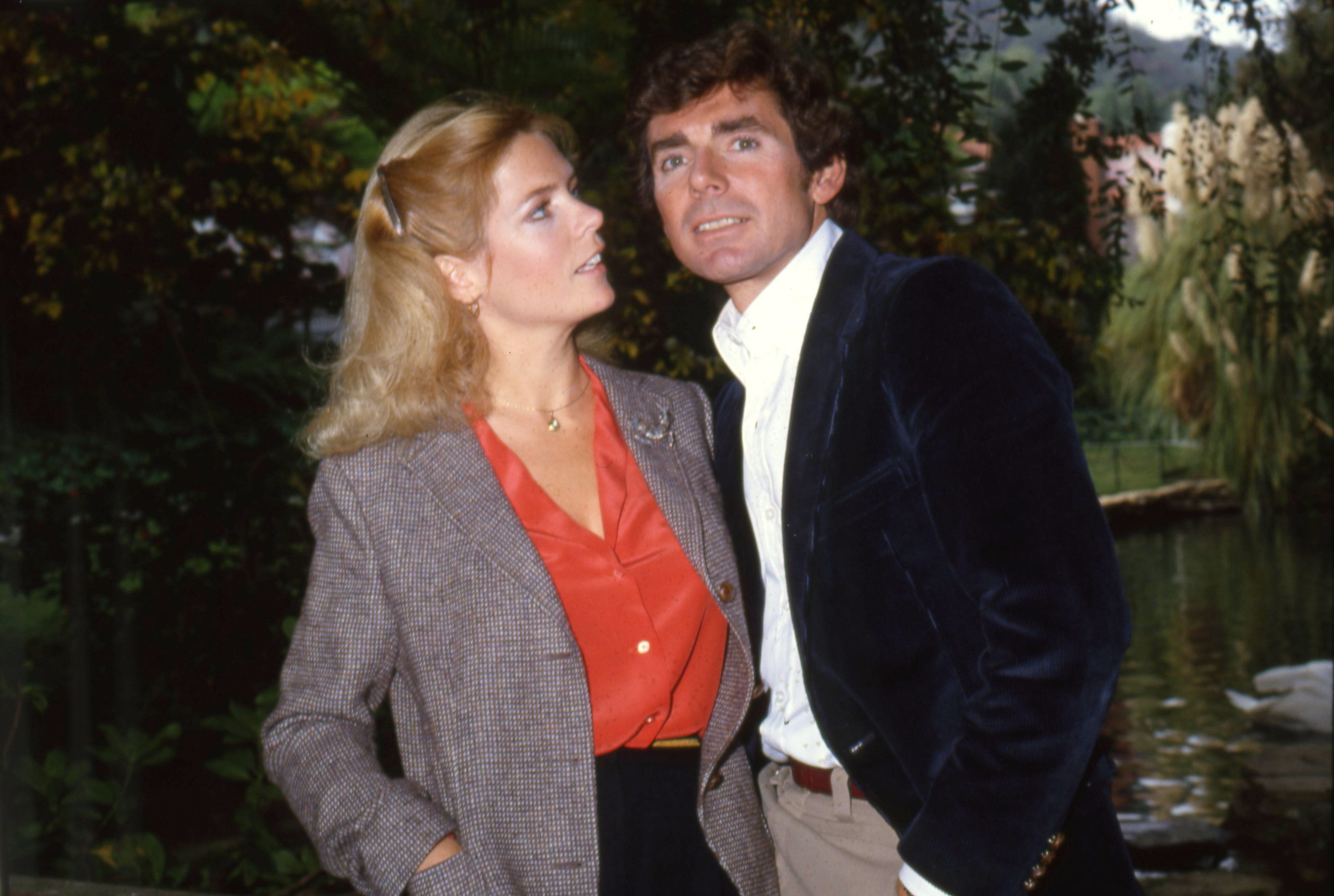 Meredith Baxter and David Birney at their home in Los Angeles, in 1982. | Photo: Getty Images
She explained that alcohol had "started to serve a purpose" because she was miserable and had nowhere to express her emotions.
Baxter got sober in 1990 after a producer commented that she thought the actress had a problem. The producer's reaction resulted from Baxter's eyes being glazed over with no-one understanding what she was saying.
She then signed up for a 12 step program to "get people off [her] back." Baxter revealed it took ten years for her to get "the gift of desperation" and throw herself into the program and focus on the work she needed to do.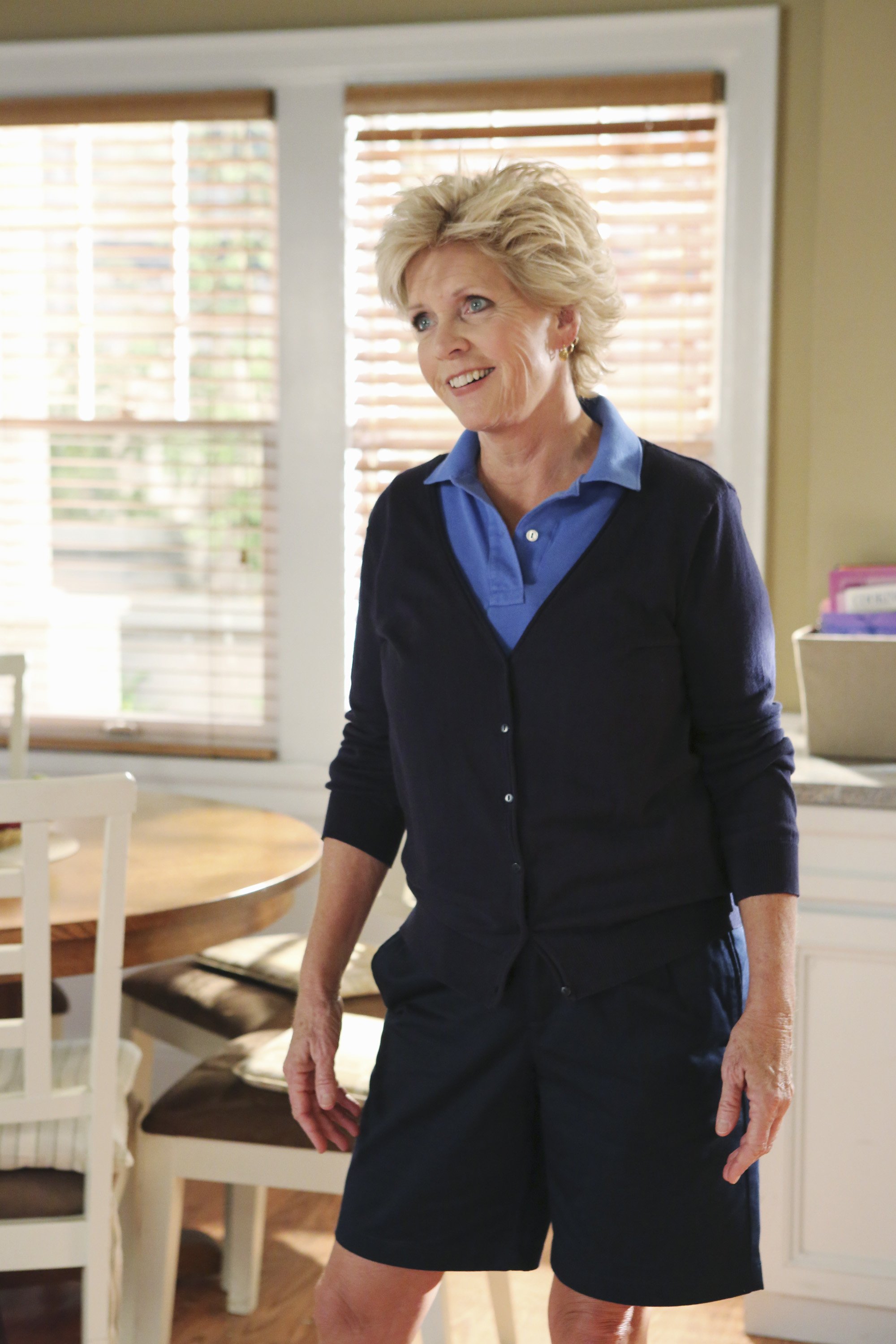 Meredith Baxter on the TV show "The Neighbors." | Photo: Getty Images
MEETING LOCKE AND COMING OUT
Fifteen years into her sobriety, she got a call from her future wife. Locke had "thought it would be a good idea to look at being sober," and a mutual friend encouraged her to contact Baxter for help.
The pair met up for coffee and instantly began a friendship. Baxter had realized she was a lesbian in 2002 after having her first relationship with a woman.
She told Locke about her sexual identity as she wanted to be honest going into the friendship. However, she was not publicly out yet. In 2009, she appeared on "Today" and shared her sexuality with Matt Lauer and the world.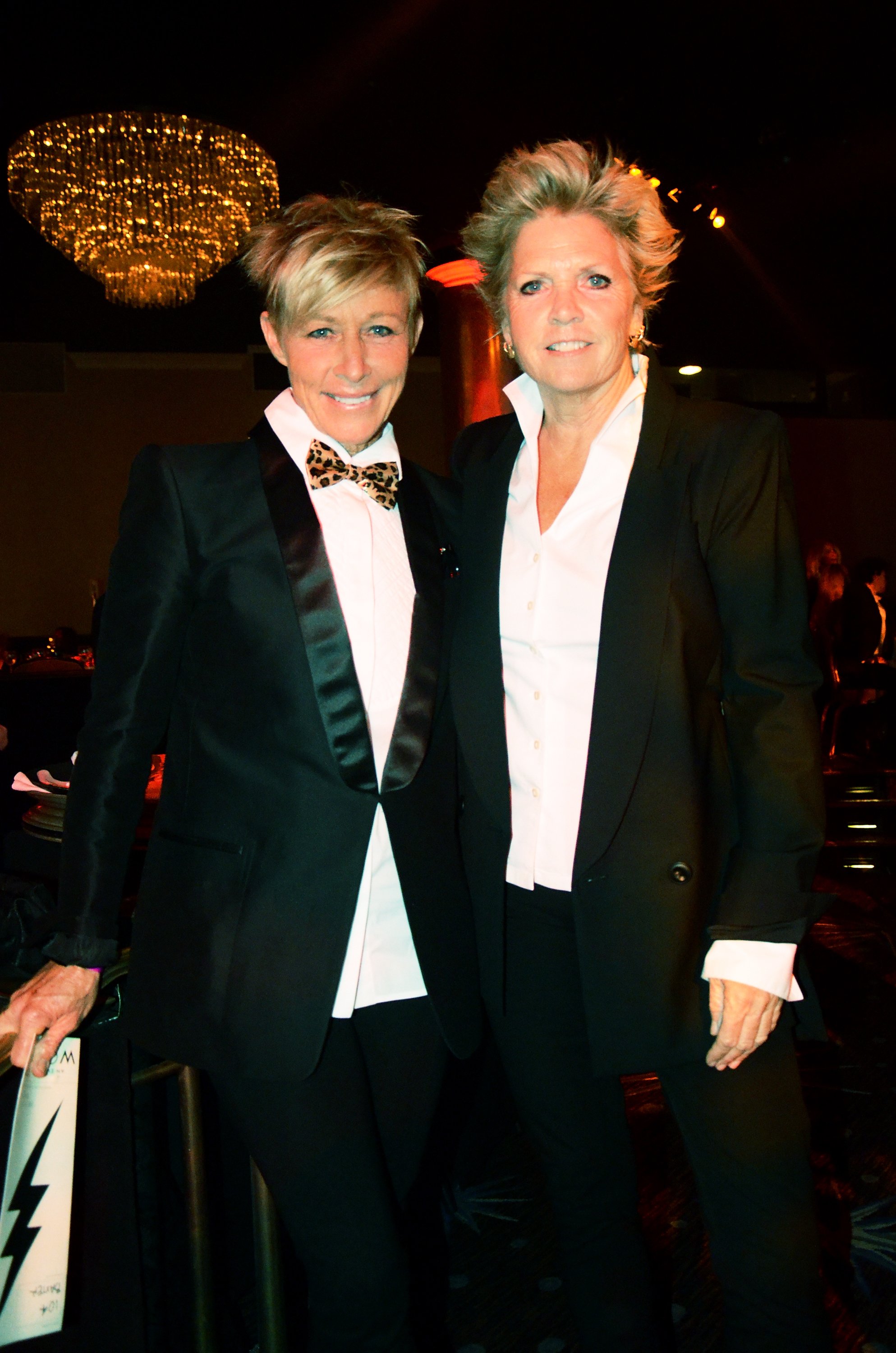 Nancy Locke and Meredith Baxter attend the L.A. Gay & Lesbian Center's 2013 "An Evening With Women" gala, Beverly Hills, California. | Photo: Getty Images
After informing Locke of her sexuality, their coffee meet-ups turned into nights out getting dinner and watching movies. Then in 2006, the friends admitted they had romantic feelings for one another.
Their friendship became a relationship. However, Baxter was still guarded because of her previous marriages and was nervous about how her audience would react to her sexuality.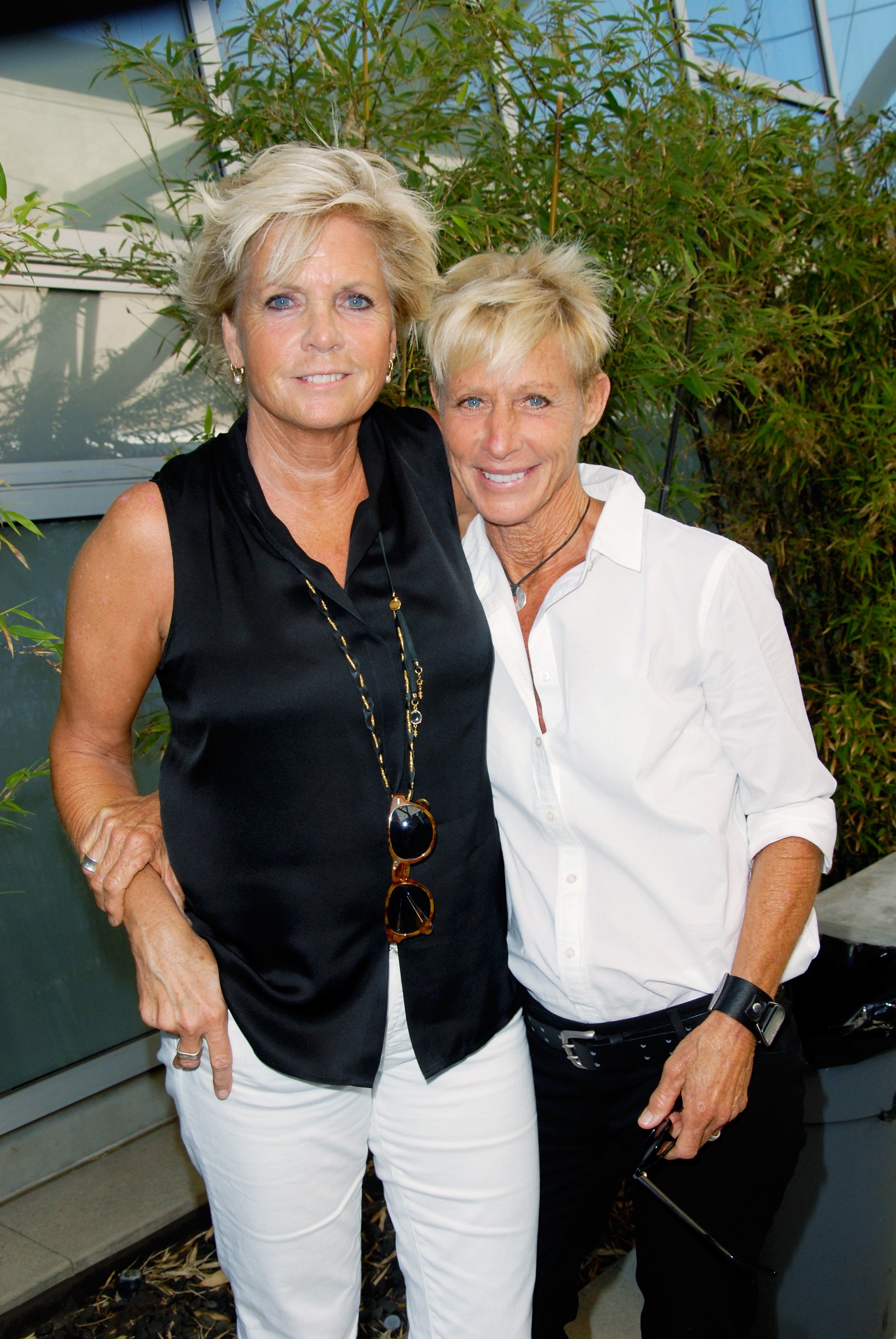 Meredith Baxter and Nancy Locke at "Outfest VIP Women's Soiree" at Gallery Lofts, 2012, Los Angeles, California. | Photo: Getty Images
Their relationship ran smoothly for a few years until they decided to attend a lesbian cruise in 2009. Baxter didn't want the media to reveal her relationship, so instead, she appeared on TV and announced it herself.
The public exposure brought the couple closer. In 2013, after officials overturned the Defense of Marriage Act, Locke and Baxter decided to get married, which they did on a cold December day.
Please fill in your e-mail so we can share with you our top stories!