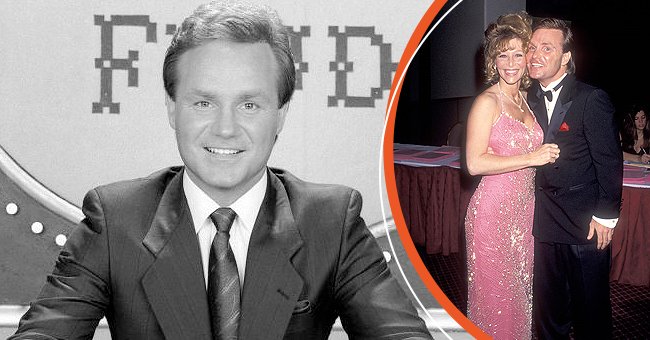 Getty Images
'Family Feud' Host Ray Combs Left His 6 Kids Fatherless after Untimely Passing at Just 40
Ray Combs was the long-time host of the popular game show "Family Feud." Unfortunately, his life was never the same after losing his job and experiencing a string of misfortunes that proved too hard to recover from.
"Family Feud" was one of the few popular game shows that could compete with "Jeopardy" and "Wheel of Fortune." Little wonder why it was dear to Ray Combs, one of its hosts in the '90s.
Since the show began, "Family Feud" has had a series of show hosts, but none had a more tragic life than Combs, who died at 40, leaving six kids behind.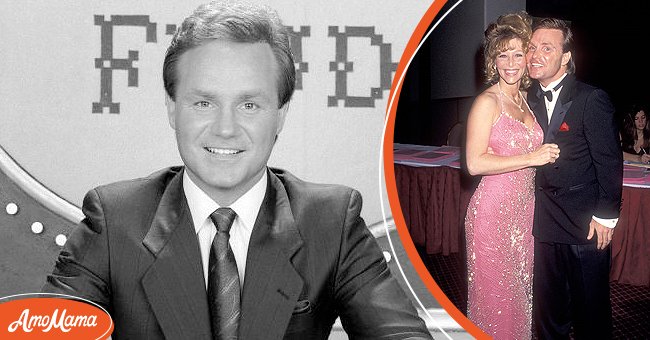 Ray Combs hosts the CBS television game show "Family Feud" [left] Game show host Ray Combs and wife Debbie Combs attend the 20th Annual Daytime Emmy Awards on May 26, 1993 at Marriott Marquis Hotel in New York City [right] | Photo: Getty Images
A SHINING STAR
Combs began his career in the '70s with hopes to become a great TV star like Johnny Carson, Merv Griffin, or Groucho Marx. Fortunately, he looked like he had the potential to achieve these great heights.
Combs began his career at the Red Dog Saloon in Cincinnati, where he honed the art of sing-alongs of popular sitcom theme songs. He then quit his work as a furniture salesman in 1982 and relocated to Los Angeles to compete in a fierce industry.
Game show host Ray Combs backstage at the Taping of 'Family Feud' - Grammy Week Special Edition on March 6, 1989 at CBS Television City in Los Angeles, California| Photo: Getty Images
Combs performed warm-ups for popular television shows such as "Amen" and "The Golden Girls." His act grew so famous that many shows rescheduled their programs so that he could attend and warm up the crowds.
After hearing the audience's laughter, Talk Show Host Johnny Carson invited Combs to perform on the "Tonight Show" in 1986.
As his career continued to blossom, Combs got more visibility and career roles. The late show host got his first acting gig in a background part on "The Facts of Life" in 1985. In 1987, he was a celebrity panelist on "Hollywood Squares" and guest-starred in "The Golden Girls."
Things got rosier for Combs when he was offered a seven-year contract for a revived edition of "Family Feud" in 1989. It was more than a dream come true for the comic actor; it was everything he wanted.
Combs toured extensively to promote the new version of the famous chat show, which premiered on July 4, 1988. In 1992, CBS increased the length of "Family Feud" from 30 minutes to an hour and introduced numerous new elements, including the "Bullseye" round.
POOR RATINGS AND REPLACEMENT
Although everything seemed to be going well for Combs, ratings for "Family Feud" began to fall in the middle of the 1992-1993 season. CBS canceled the midday show in 1993 due to low ratings, and there were questions over how best to revive the dying game show.
Finally finding a solution, Mark Goodson, the showrunner, decided to replace Combs with the show's original host Richard Dawson. He did so with the hopes of boosting the show's ratings by leveraging Dawson's status as a celebrity.
The transfer was successful for a while, but the show was canceled again in 1995. Combs was irritated by his show's replacement and didn't take the departure well.
MORE WOES
Things started to go wrong for Combs after he was fired from "Family Feud." He had to endure even worse torment when he got injured in a serious car accident that shattered one of his spine's discs.
The injuries paralyzed the show host, and while he was finally able to walk again, he was in excruciating pain.
Combs' marriage started suffering due to the stress from the troubles in his life. Eventually, his wife of 18 years filed for divorce. The family unit had meant a lot to Combs, and seeing his world crumble was more than he could handle.
However, things climbed their limit by 1994, and finding work became increasingly difficult for Combs. While it was not uncommon for comedians to have dry spells in their careers, Combs' was particularly difficult because he was completely broke.
During his time on "Family Feud," Combs earned a good salary, but he was always short on cash due to bad financial planning.
His two comedy clubs had to close after being fired from "Family Feud," and his house was foreclosed due to his failure to pay his mortgage. His numerous troubles took their toll on the nearly perfect life he once had.
HIS MARRIAGE
During his early years as a star, part of what attracted the crowd to Combs was his family life. Combs had a solid marriage with his high school sweetheart, and together, they built a family that was well adored by fans.
Combs's wife, Debbie, had a strong presence in his career but, at some point, grew skeptical over the possibility of him succeeding as a comedian. Her perception changed after she learned he was to perform on the "Tonight Show."
COMBS'S DEATH
Desperate to relaunch his career, Combs spent a year filming several projects that would ultimately fail. He shot a talk show pilot, but no network was interested in picking it up. Finally, he was offered the opportunity to host a competing game program called "Family Challenge."
Combs was the show's host for just over a year. Then, in June 1996, police were dispatched to Combs' Glendale home after a disturbance report.
Upon arriving at the location, they discovered Combs had damaged the furniture and was continuously slamming his head against the walls.
Combs' wife, who had recently filed for divorce, arrived and told the cops that he had just been released from the hospital after attempting suicide by overdosing on prescription medication.
Combs was taken into protective custody for psychiatric examination at the Glendale Adventist Medical Center. Unfortunately, the former "Family Feud" host hung himself in his room's closet in the early hours of the next morning.
He was only 40 years old at the time, leaving behind his wife and six children. His widow discovered the extent of his financial difficulties shortly after his death. Debt saddled Combs's final days, leaving his family in ruin.
With no assets to assist or pay off his debts, he owed hundreds of thousands of dollars in loans and back taxes. Combs' wife was compelled to sell the little he had left to pay off some of the debt.
Combs's life serves as one of the most tragic occurrences in show business, but it also gives a glimpse over how quickly some stars fall from grace into the deepest part of misery.
The National Suicide Prevention Lifeline is 1-800-273-8255. Other international suicide helplines can be found at befrienders.org.
Please fill in your e-mail so we can share with you our top stories!