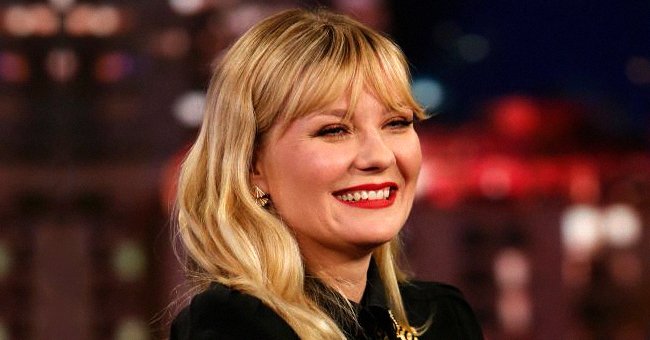 Getty Images
Kirsten Dunst Left Home of 18 Years & Now Lives in Classic Mansion - inside Her Luxury Abode
Renowned Actress Kirsten Dunst once lived in a magnificent home with a lush garden for 18 years. Recently, she moved into a mansion filled with eye-catching details.
Actress Kirsten Dunst charmed the world with her impeccable performances in films and on TV. She is known for hit movies such as the "Spider-Man" franchise and "Interview with the Vampire."
Dunst's TV credits include the hit series "Fargo," which earned her an Emmy nomination in 2016. Besides being an acclaimed Hollywood actress, she is also notable for having an eye for beautiful houses.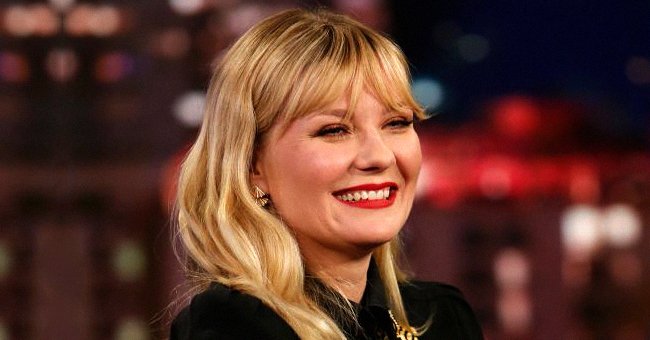 Kirsten Dunst during her appearance on the TV show "Jimmy Kimmel Live" on November 20, 2017. | Photo: Getty Images
Previously, Dunst resided in a Cape Cod-style house in Toluca Lake, Los Angeles, California, for 18 years. The 4,333-foot home features five bedrooms and 4.5 bathrooms.
A flourishing garden surrounds the gorgeous abode behind a white picket fence. The house comes with a quaint, lakeside porch and a semicircular dock with a small pontoon boat.
After more than a decade of living in her lakeside property, she sold it in 2019 for $4.7 million. Although she left her longtime residence, she has invested in a much more luxurious home.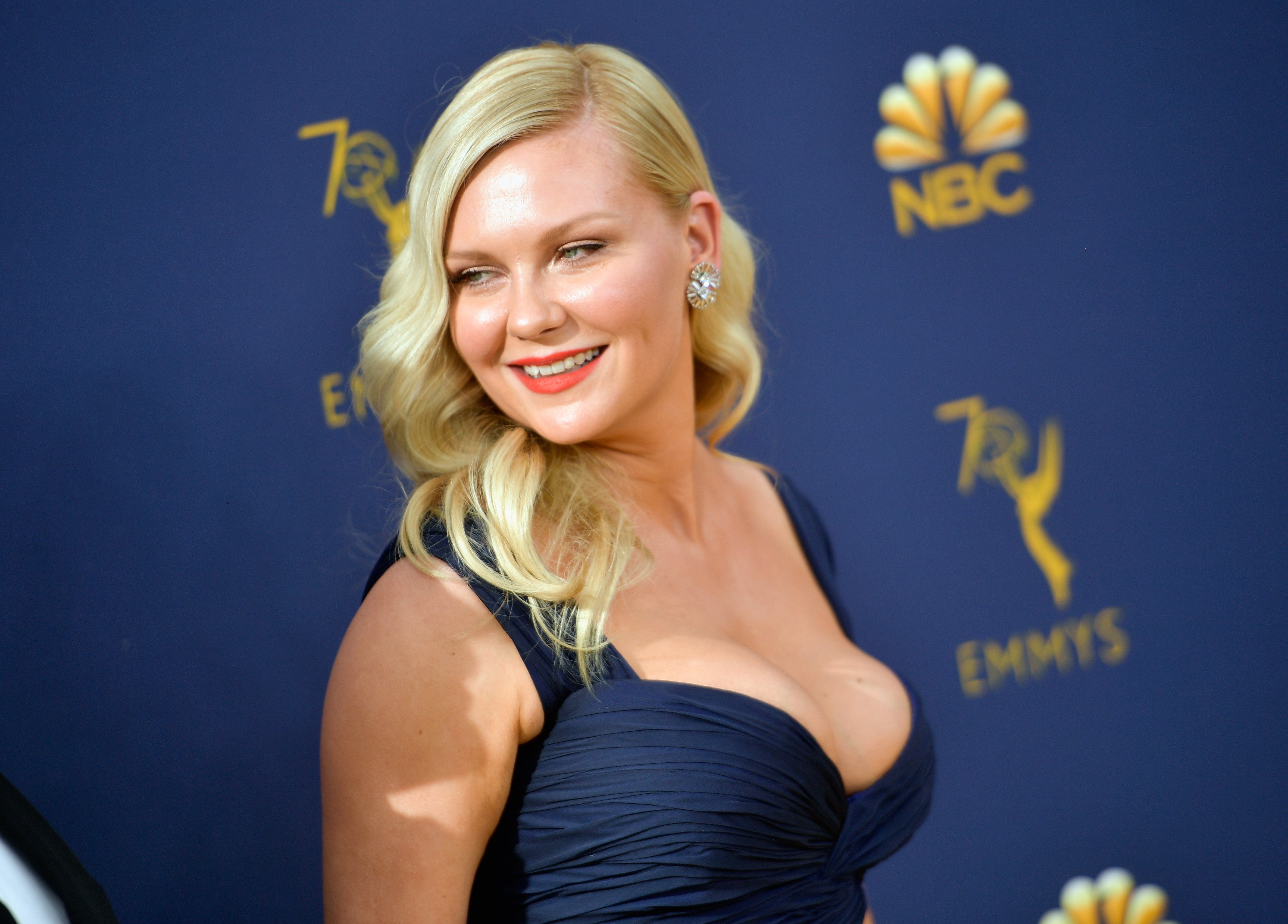 Kirsten Dunst attends the 70th Emmy Awards at Microsoft Theater on September 17, 2018 in Los Angeles, California. | Photo: Getty Images
Dunst has acquired an exquisite home tucked in San Fernando Valley. In October 2021, she revealed that she lives in a 1930s ranch home in Architectural Digest. She said of her new home:
"I'm really a Valley girl. It's just more peaceful here than the other side of the hill."
While she works in the glamorous and materialistic world of show business, Dunst said she was not particularly interested in clothes or cars. She is more interested in her home.
The "Bring It On" actress has developed an eye for design with the help of her longtime friend and Interior Designer Jane Hallworth. Dunst met the design professional 20 years ago.
Hallworth only bought the best pieces that suit Dunst's classic home instead of buying serval new pieces. They also incorporated eccentric heirlooms from the movie star's family.
Antique ship models from Dunst's grandfather decorated the dining room and living room. Another item displayed in the family room was a mourning wreath from her great-aunt's Minnesota farm.
SHARING SPECIFIC CAREER MILESTONES
The "Little Women" actress adorned the house with various pieces closely related to specific milestones in her career. She noted she bought a Frits Henningsen wingback chair from the "Spider-man" movie franchise earnings.
Dunst said she likes to combine feminine and masculine decors in their home.
Dunst also furnished her home with a stunning Elizabeth Peyton portrait of Marie Antoinette. The piece was a reference to her character as the French queen in the 2006 biopic.
The "Anastasia" voice actress also added her fiancé Jesse Plemons's pieces of cowboy aesthetics. The couple's luxurious house has bits of Texas and objects associated with the Lone Star State, where Plemons was born.
Their stunning kitchen exudes a rustic ambiance. It features a brick wall, wooden shelves, dark red and black countertops, a marbled island table, and elegant lighting fixtures.
The pair loves music, filling their home with guitars, two pianos, and an antique parlor organ believed to have belonged to Singer Brian Wilson of the Beach Boys band.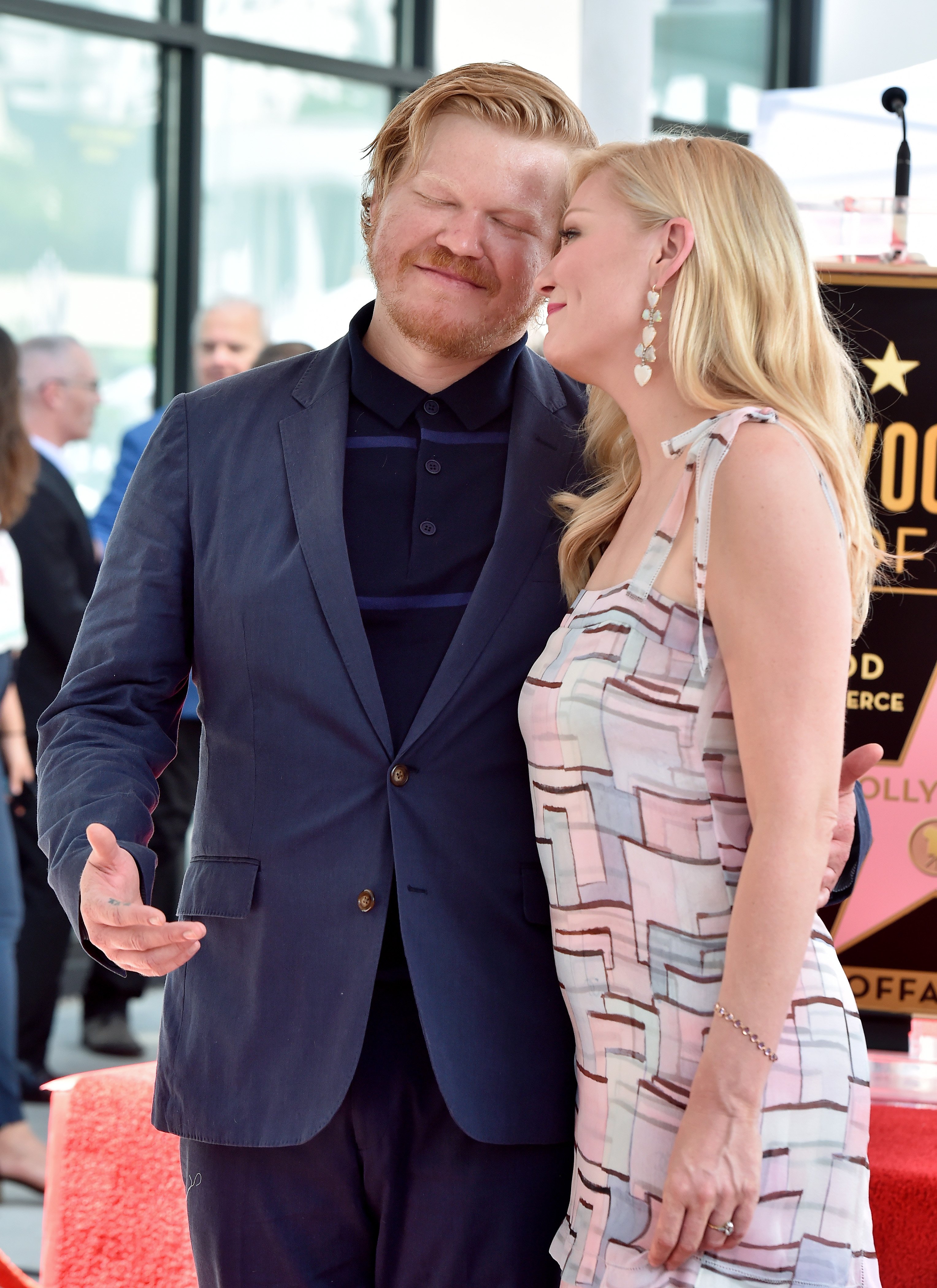 Jesse Plemons attends the ceremonial honoring of Kirsten Dunst with a star on the Hollywood Walk of Fame on August 29, 2019 in Hollywood, California. | Photo: Getty Images
Dunst said she likes to combine feminine and masculine decors in their home. She also said she wanted their place to be a cozy gathering spot where guests could relax, eat, drink, swim, and enjoy music. She added:
"We want people to have a good time, so as much as we value pretty, nothing is too precious."
The former child star and Plemons are yet to finalize their plans for renovations to their cozy home. While the "Melancholia" actress is unsure, she said Hallworth might want to renovate their home soon.
DUNST'S RELATIONSHIP WITH PLEMONS
Dunst and Plemons, also an actor, have been engaged since 2017 after dating for a long time. The engaged pair are best known for portraying a married couple on the "Fargo" TV series.
On the set of the series, both would stay up late and often rehearsed their lines together. According to Plemons, he knew that Dunst would be in his life for a long time when he saw her for the first time.
Months after their engagement, Dunst revealed that she was ready to settle down and have children. Her desire to have a family of her own developed after the birth of her goddaughter.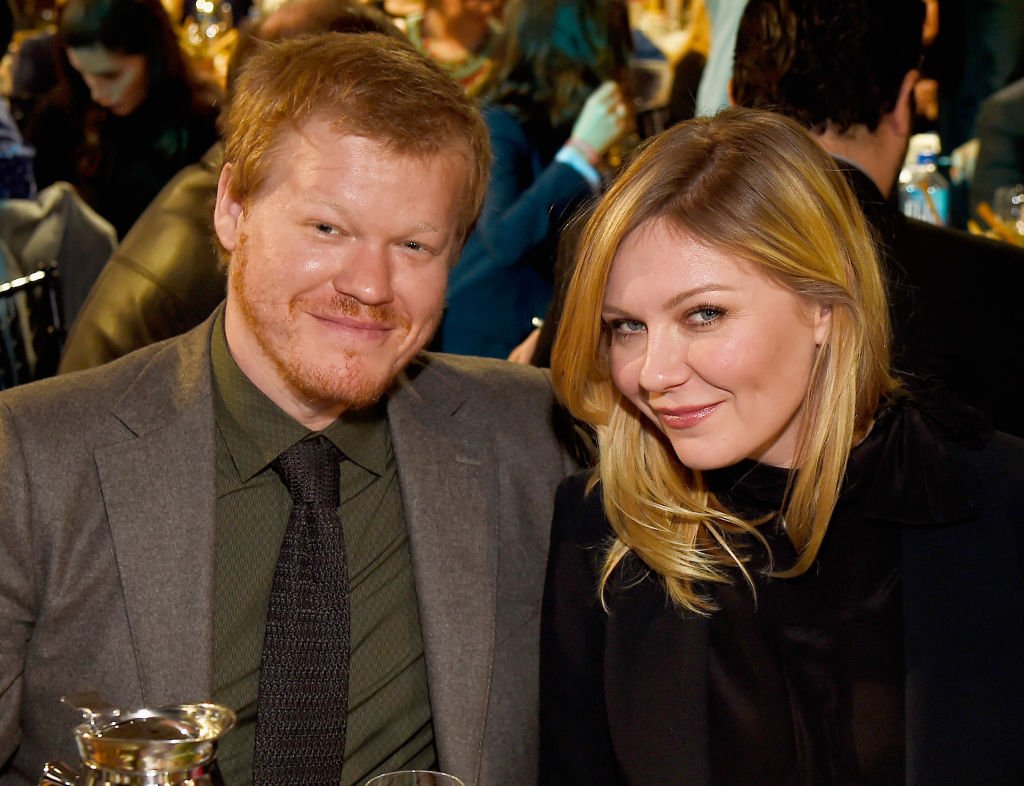 Jesse Plemons and Kirsten Dunst at the 2017 Film Independent Spirit Awards on February 25, 2017 in Santa Monica, California. | Photo: Getty Images
Meanwhile, Plemons' acting career has been on the rise. The 33-year-old actor appeared on the TV show "Breaking Bad" and other movies, including the "Black Mass" and "Bridge of Spies."
Like Dunst, Plemons was a former child actor. Years later, the veteran actor made his breakthrough as Landry Clarke on the NBC drama series "Friday Night Lights."
With Plemons's extensive career in the industry, Dunst described her fiancé as a "hardworking actor." She noted he takes everything seriously and embeds himself into his on-screen roles deeply.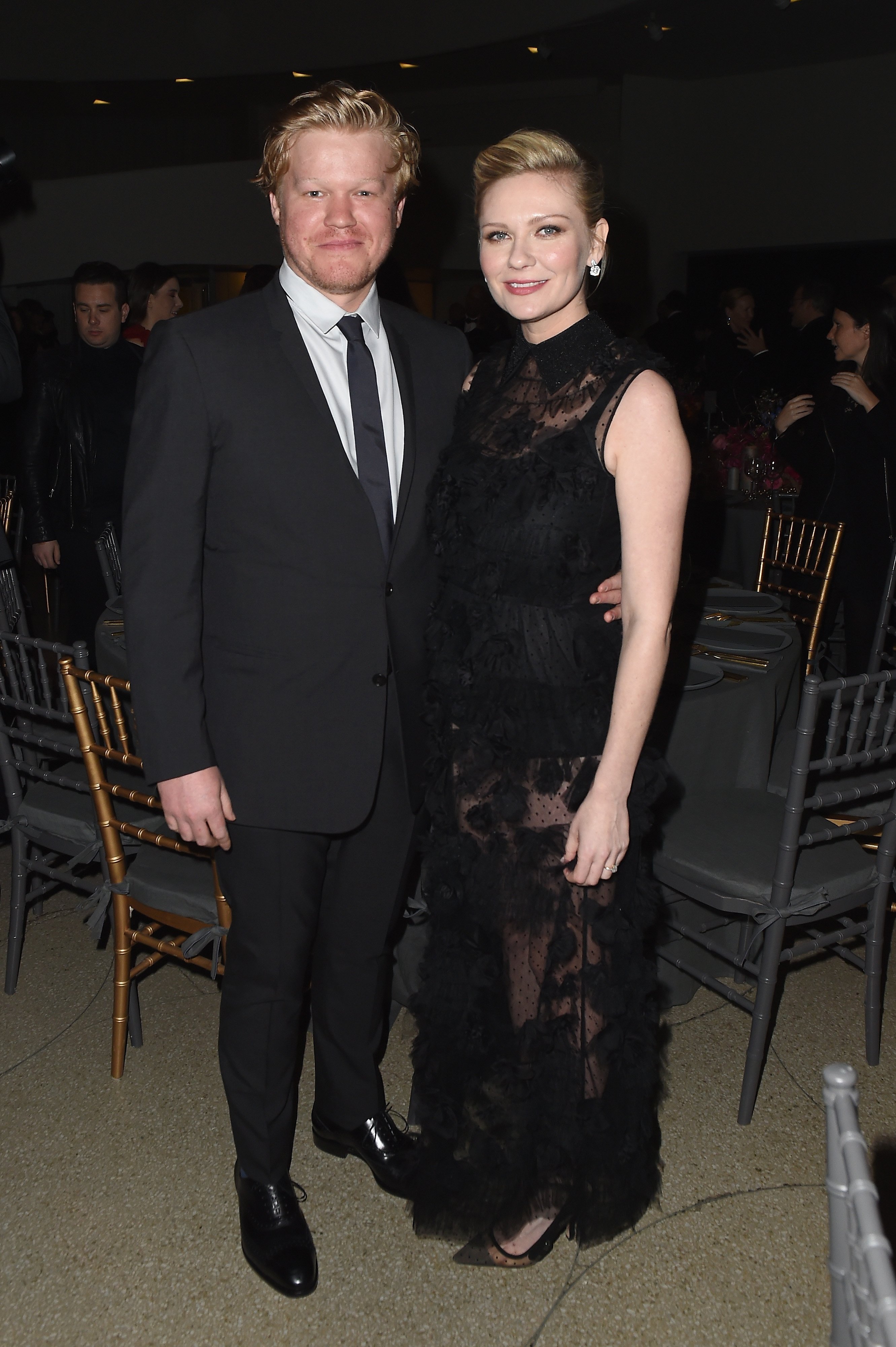 Jesse Plemons and Kirsten Dunst attend the 2017 Guggenheim International Gala by Dior on November 16, 2017 in New York City. | Photo: Getty Images
In 2018, Plemons and Dunst welcomed their firstborn son, Ennis. Three years later, "The Power of the Dog" actress gave birth to their second son, James Robert.
Being a mother for the second time has been challenging. Dunst said she had sleepless nights for four months while taking care of her newborn. Despite developing an eye twitch, she said she was in a "special place."
Plemons previously expressed how proud to know Dunst outside of work. He described the iconic movie actress as an incredibly generous and amazing woman besides being a brilliant actress.
After giving birth, Dunst opened up about loving her post-baby body and not rushing to be in shape. She said she has yet to return to her fitness routine since having James.
The "Bachelorette" actress takes time in motherhood and does not return to workout sessions immediately after having a child. She said she had a "healthy amount of vanity" as an established actress.
Since she and Plemons have made acting a living, Dunst will not hinder their sons from following in their footsteps. She said she would support them if they wished to enter Hollywood.
Please fill in your e-mail so we can share with you our top stories!