Youtube.com/OWN | Getty Images
Lindsay Lohan Engaged Again Years after Troubled Ex-fiancé Reportedly Endangered Her Life
Actress Lindsay Lohan was previously engaged in 2016. However, it ended after her then-fiancé, Egor Tarabasov, allegedly tried to kill her and she was heard screaming for help from her balcony.
Lindsay Lohan, 35, has found love with her new-fiancé, Bader Shammas. However, she might be treading cautiously as her previous relationship with her ex-fiancé, Egor Tarabasov, turned into a disaster shortly after he asked, "Will you marry me?"
"The Parent Trap" star first started dating the Russian businessman, who is seven years her junior, in 2015. After dating for several months, Tarabasov got down on one knee and, with a 5-carat emerald ring, asked for Lohan's hand in marriage.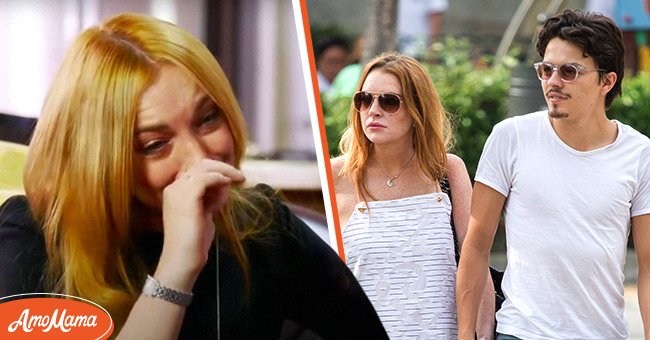 Lindsay Lohan during an interview on the Oprah Winfrey Network in 2014 [Left]. Lohan and Egor Tarabasov pictured enjoying a walk in Madrid, Spain in 2016. | Photo: YouTube/Own & Getty Images
The former child star accepted, and for a while, the couple seemed very happy together. A source told Us Weekly that Tarabasov "loves her, protects her, and keeps her out of trouble."
Tarabasov also got the stamp of approval from Lohan's parents. Lohan's mother, Dina Lohan, once told Us Weekly that he was a sweetheart, while her dad, Michael Lohan, said he was mature, worldly, and the couple loved each other.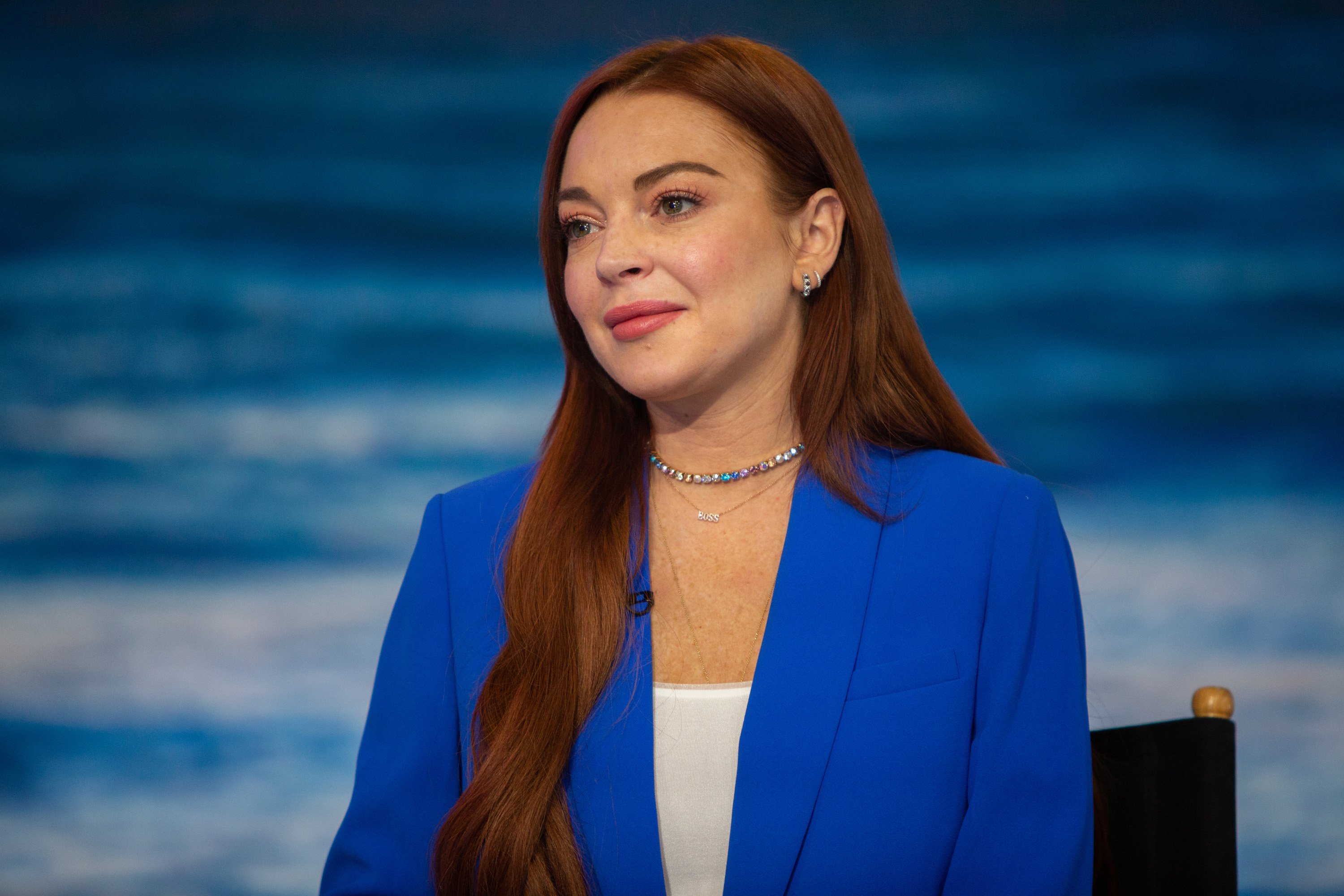 Lindsay Lohan pictured on an episode of "Today" in 2019. | Photo: Getty Images
Unfortunately, the pair's engagement ended after claims of abuse and cheating surfaced. During one incident, Lohan took to social media and accused her real estate agent fiancé of cheating on her with "Russian hookers."
Around the same time, reports that Tarabasov was physically abusive towards Lohan came to light after witnesses saw and recorded Lohan screaming for help from her home in the UK.
Lohan believed he needed therapy to sort out his anger management issues.
According to The Sun, in July 2016, Lohan was heard screaming from the balcony of her Knightsbridge apartment that Tarabasov "just strangled me. He almost killed me."
Lohan was also heard calling Tarabasov a list of names, including "Psycho" and "crazy." Furthermore, the actress stated she did not love him anymore and was done with their relationship.
Lohan's neighbors told The Sun that her screaming woke up most of the building, while another said they were worried about Lohan as it sounded as if she needed help.
Eventually, neighbors intervened and called the police. When officers arrived at the scene after receiving reports of a woman in distress, they kicked the door down but found Lohan's apartment empty.
Later, Page Six reported Lohan had ended their engagement. A source close to Lohan told the outlet that Lohan believed he needed therapy to sort out his anger management issues.
Flashforward to 2021, it seems Lohan has finally moved on and found love. She plans to settle down with her fiancé Bader Stammas in Dubai and announced their engagement on Instagram on November 28, 2021.
Please fill in your e-mail so we can share with you our top stories!