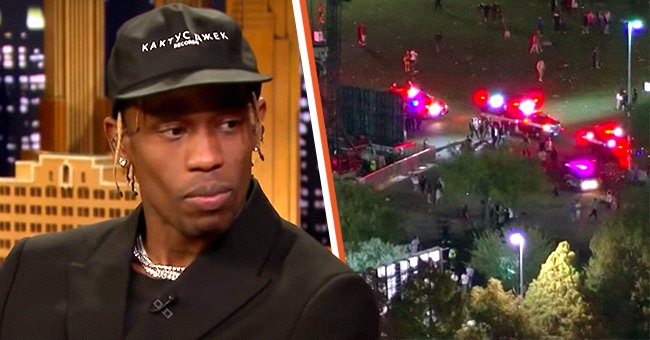 youtube.com/The Tonight Show Starring Jimmy Fallon | youtube.com/CNN
Travis Scott's Concert Ended in Tragedy for One Fan 3 Years before the Recent Astroworld Disaster
Many know about the tragic incidents that happened at the 2021 Astroworld concert, but another Travis Scott fan was left paralyzed during a show in 2017. He later tried to sue the rapper, but his mother was on Scott's side.
Earlier this year, hip-hop and rap fans were shocked to learn the devastating news that ten people were killed while 100 more were injured during Travis Scott's Astroworld music festival. The youngest victim was only 12 years old.
The deaths and injuries were allegedly caused by the crowd rushing to the front, which left many people unable to move, gasping for air, and going into cardiac arrest in severe cases.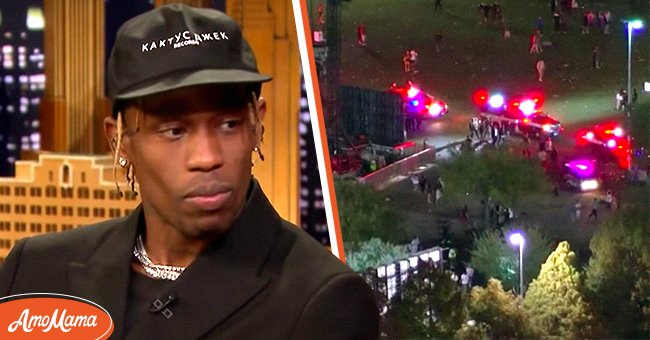 Travis Scott on "The Tonight Show Starring Jimmy Fallon" in 2018 [Left]; A view of Travis Scott's 2021 Astroworld [Right] | Photo: YouTube/Tonight Show Starring Jimmy Fallon & YouTube/CNN
Following the concert, families of victims and injured concertgoers filed various
lawsuits
against Scott, "Certified Lover Boy" rapper Drake, and the entertainment companies and venue involved in the festival.
So far, it is hard to know what the outcomes of the lawsuits have been. However, Scott has offered to pay for the funeral costs for the people who died and online therapy costs for anyone who needs it.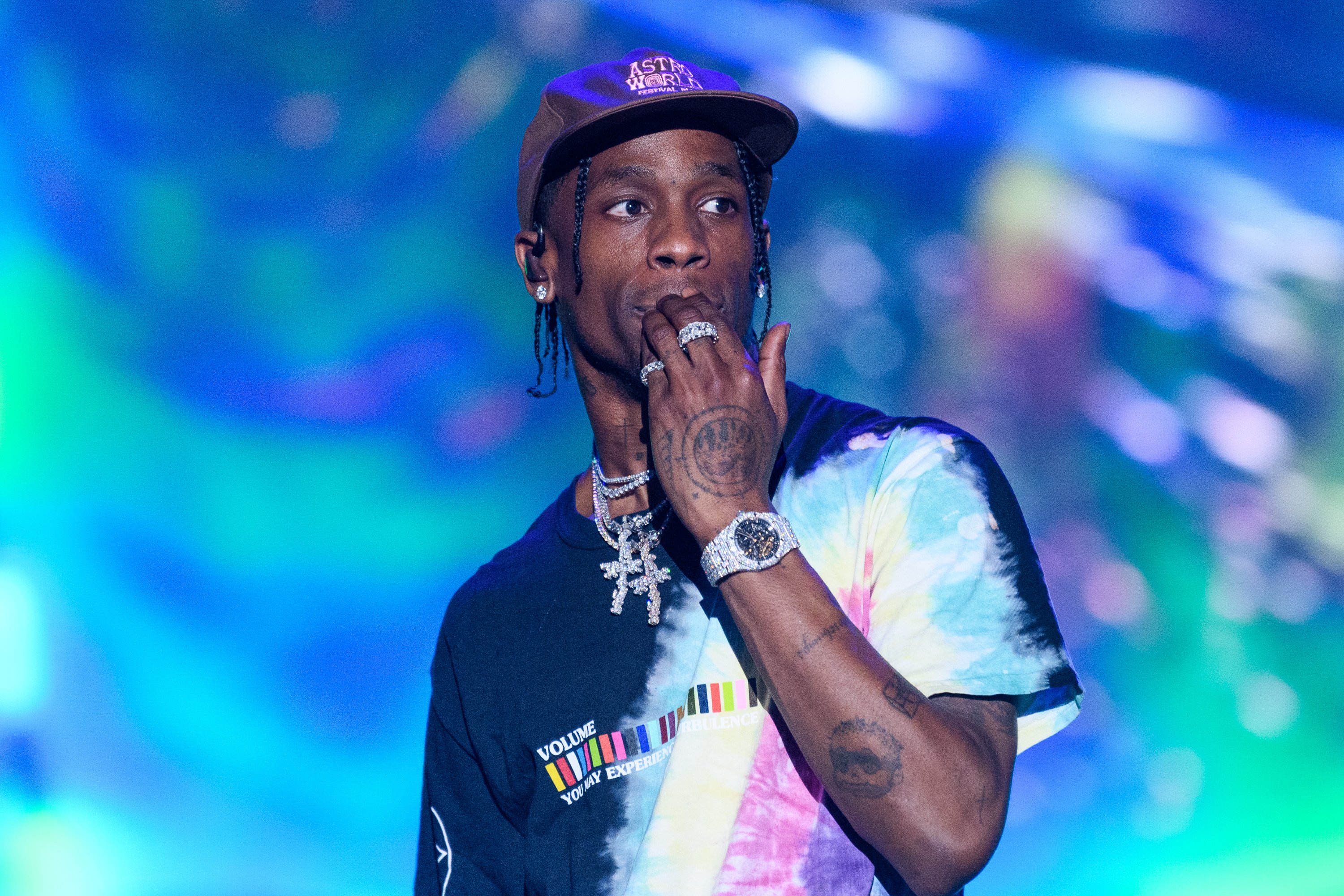 Travis Scott on stage during day two of Rolling Loud at Hard Rock Stadium, 2019,Miami Gardens , FL. | Photo: Getty Images
Despite reports that Scott and his team were unaware of the severity of incidences happening among the crowd, this is not the first time a fan was seriously injured during one of Scott's highly sought-after concerts.
In 2017, a 23-year-old fan, Kyle Green, was left paralyzed after climbing a three-story balcony and falling into the crowd. The fall caused him to suffer fractured vertebrae, a broken left wrist, and a fractured right ankle.
After falling from the balcony, Green was scooped up by security and brought to the stage while Scott was performing at the Manhattan venue Terminal 5.
Following the incident, Green sued Scott, concert promoter Bowery Presents, Scott's manager, David Stromberg, and the security company for what his lawyer called "negligence, carelessness, and recklessness."
Green described being moved by security without a neck brace or backboard and then deposited onto the stage in the lawsuit. Scott then offered Green a 100K ring as a gift.
The lawsuit stated that the musician incited chaos and mayhem before the event. He was previously arrested in May for inciting a riot at his concert in Arkansas. However, Scott pleaded not guilty.
Later, Green's mother spoke out about her son's accident and took Scott's side, disputing the claim that Scott was responsible for her son's injuries.
TMZ obtained an email sent by Green's mom to Scott, in which she wrote her son did not hold him accountable for what happened and would not take any legal action against him.
In the email, she acknowledged that someone pushed her son from the balcony, and she would not punish an individual who tried to help her son. She added that Kyle would never forget Scott's kindness and encouragement.
Please fill in your e-mail so we can share with you our top stories!