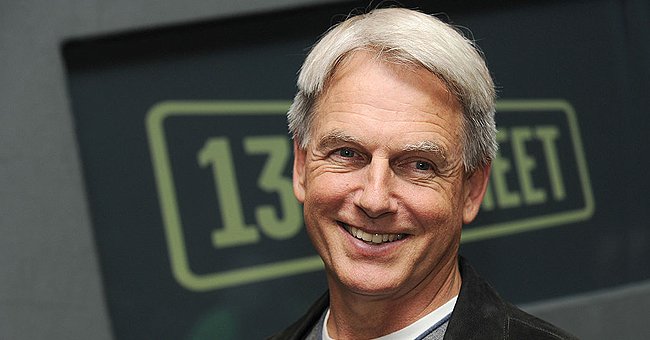 Getty Images
Inside 'NCIS' Mark Harmon & Wife Pam Dawber's Canyon Home They Bought for $4 Million in 1988
One of the sexiest men alive, Mark Harmon and his wife Pam Dawber moved into a $4 million home in 1988 and proceeded to remodel it because he wanted to hear what it had to say.
Mark Harmon and his longtime wife Pam Dawber exemplify how good it can get when two people fall in love with each other.
Harmon is an actor who is perhaps most famous for his role as astute naval investigator Leroy "Jethro" Gibbs on TV's number one drama "NCIS."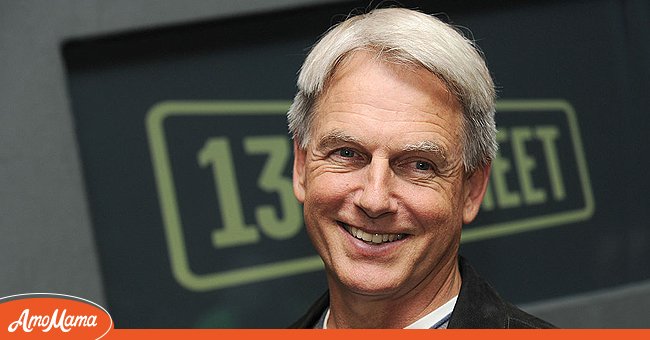 Actor Mark Harmon attends the photocall at the Bayerischen Hof on May 25, 2010. | Photo: Getty Images
In reality, Harmon is the son of Tom Harmon and his wife, Elyse. The talented man, voted as the Sexiest Man Alive in 1986, had a great relationship with his father and mother.
In the past, Harmon once revealed some of the lessons he learned early in life from his father. He said:
"My father wanted me to be self-motivated. I was taught the only way to go about getting something was with everything you had."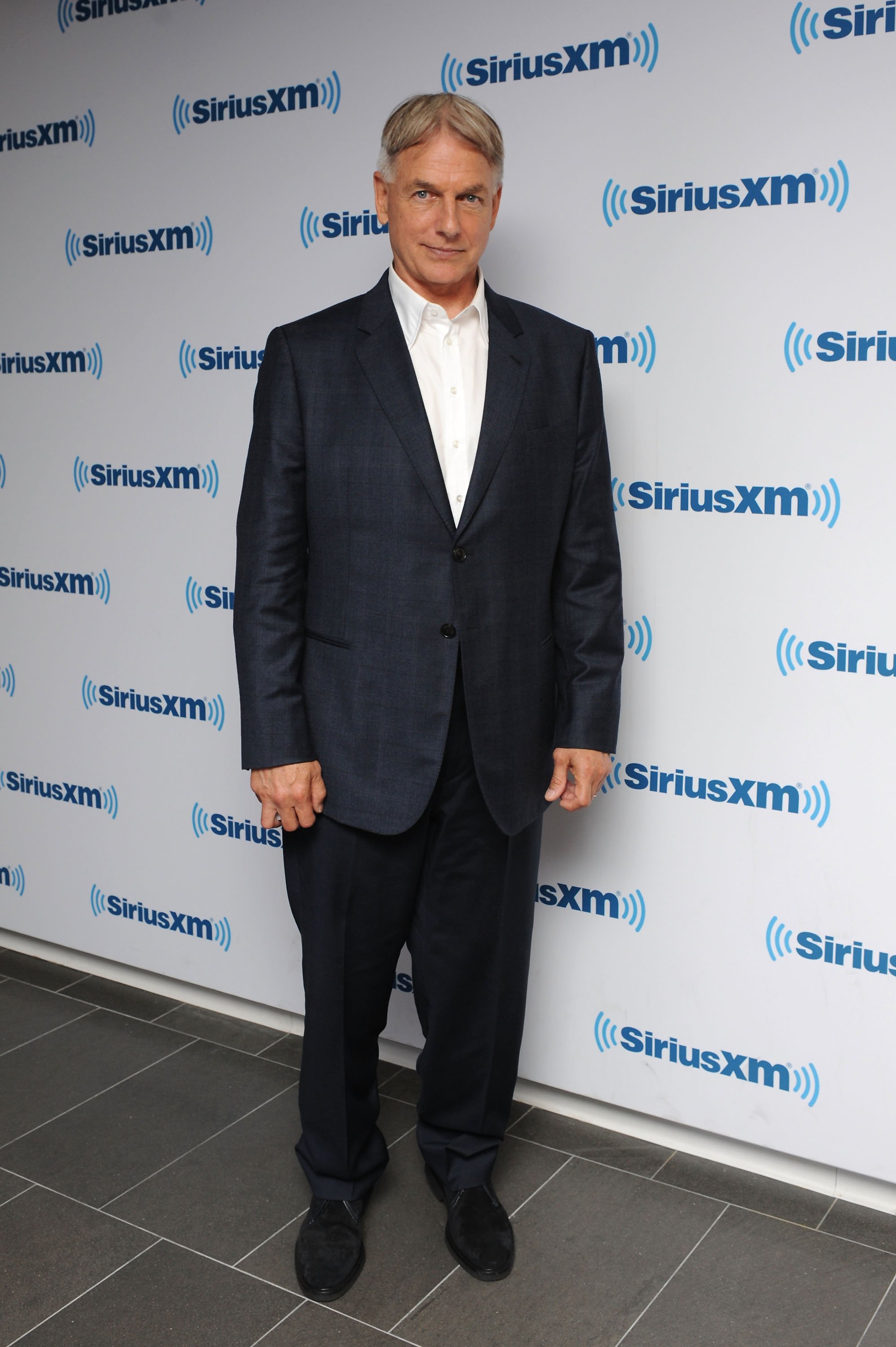 Mark Harmon visits SiriusXM Studios on September 22, 2014. | Photo: Getty Images
That was exactly what he did when he grew up. First, he became a football star for UCLA, and then he worked as a roofer, carpenter, and shoe salesman before hitting it big by becoming an actor at the urging of Ozzie Nelson, his sister Kristin's father-in-law.
He became a roofer and carpenter when he dipped his feet in the movie industry because he needed to make money.
The decision was easy for him because he had a great love for Carpentry. As a child, he would hang out at his father's workshop at times, which helped him see the beauty in woodwork art.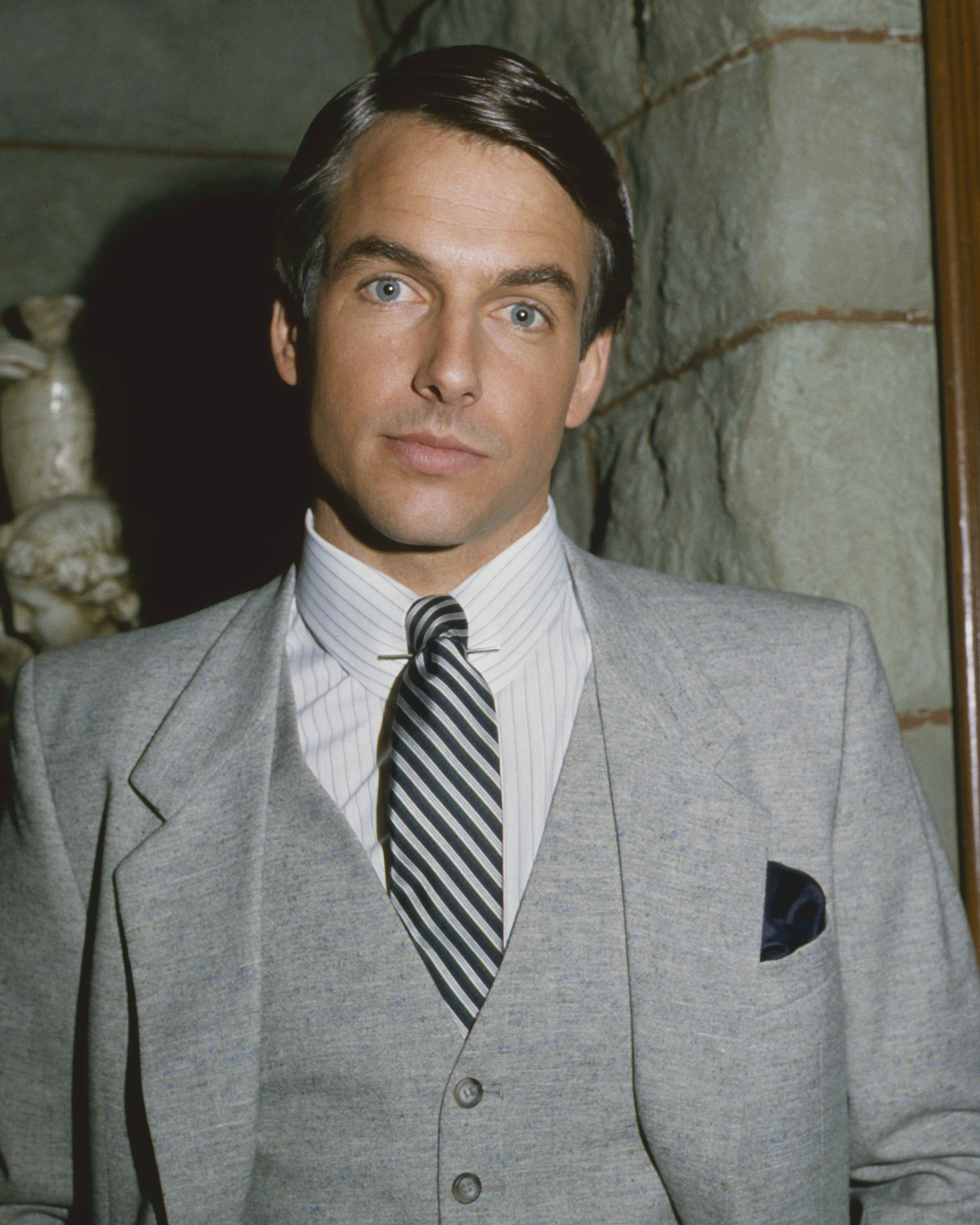 Portrait of American actor Mark Harmon for the TV show 'Flamingo Road,' Burbank, California, February 9, 1982. | Photo: Getty Images
He especially likes the finishing aspect because he believes that if it is done well, it lasts longer, immortalizing the maker for the duration of its longevity.
As an actor, Harmon got his first role in 1973 when he was featured on the Nelson family's sitcom "Ozzie's Girls." Still a diamond in the mud, his character only had one job — go to the door in a gorilla outfit, and say:
"My name's Harry King Kong. Which way to the Empire State Building?"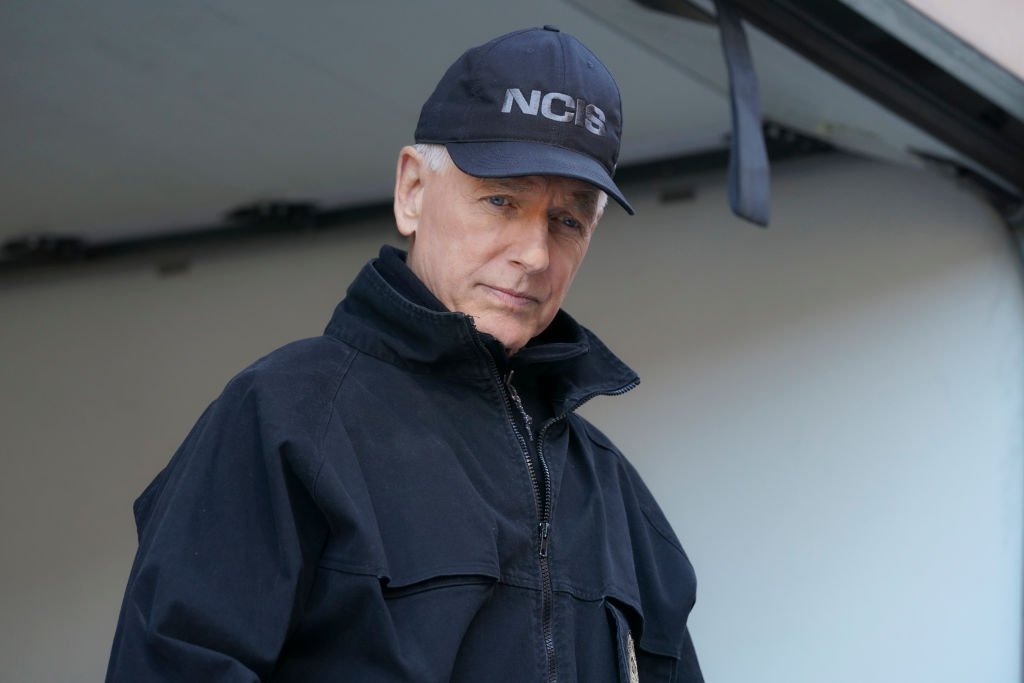 Mark Harmon as NCIS Special Agent Leroy Jethro Gibbs, in December 2020. | Photo: Getty Images
His fame rose steadily from his inception into the industry, and eventually, his name started to carry weight. He featured in "St. Elsewhere" and "Moonlighting" in the 80s when he was ranked the sexiest man alive.
Since then, his career has skyrocketed, and his name linked to big shot shows including "Chicago Hope," "The West Wing," and "NCIS."
His role on "NCIS" may be his most famous yet, but it ended this year in October after his character decided not to return with his partner — he'd finally found peace.
Harmon's fans and colleagues, who love his character, were sad to see him leave, but the show's producers have promised that the talented actor will always be a part of the series as an executive producer.
Two years after their marriage, Harmon and Pam bought their first home together.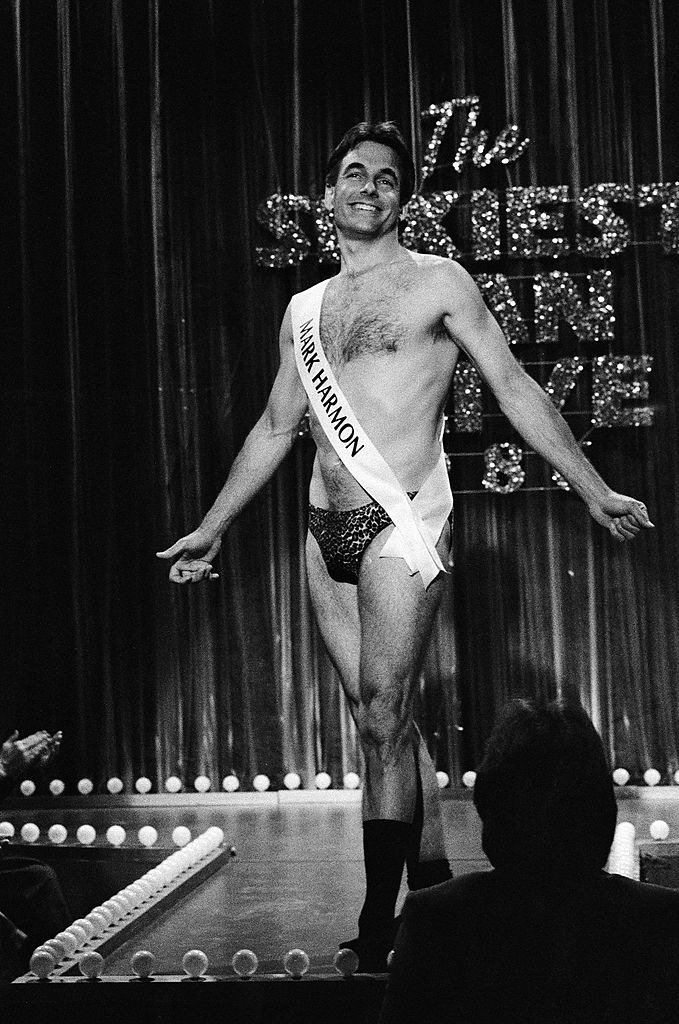 Mark Harmon during 'The Sexiest Man Alive 1986' skit on May 9, 1987. | Photo: Getty Images
It's all good, though, because this way, Harmon gets to spend even more time with his wife. Indeed the first sighting fans had of him after his exit caught him doing household chores, including taking out the trash and walking his dogs.
Speaking of his family life, here are more details about him and his wife of more than three decades.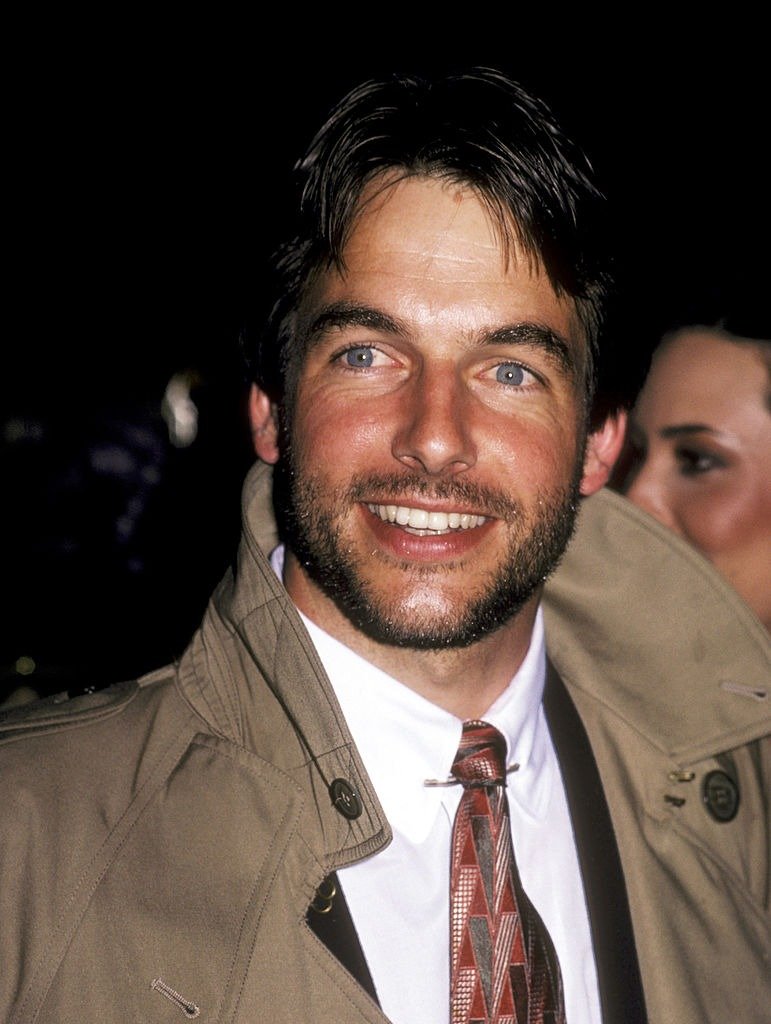 Mark Harmon at the 1981 Eddie Awards. | Photo: Getty Images
THEY LOVE THEIR PRIVACY
Harmon is a profoundly romantic man who knew right from the onset that it would be the real deal when he married. Maybe that's why he decided to wait around until he was in his 30s before tying the knot.
Or perhaps fate decided that was the prime age to settle down. His wife Pam also has a history in the movie industry, which is why their relationship attracted a lot of attention when it first became public.
Pam, who has starred in hit shows like "My Sister Sam" and "Mork & Mindy," married Harmon in 1987 in a private ceremony witnessed by friends and family.
Actress Pam Dawber and husband actor Mark Harmon attend the Stuntmen's Association of Motion Pictures 52nd Annual Awards Dinner on September 14, 2013. | Photo: Getty Images
A mutual friend introduced the two when Harmon was ready for a relationship, and he checked all the boxes Pam had on the list of things she wanted in a man, effectively sealing the deal.
Since they got together, the couple has been big on keeping things low-key. While they were still engaged, Pam revealed that they had nothing to hide but were very particular about what they shared with the paparazzi.
Little is known about their family or where they've lived, and even now, Harmon still refuses to give a tour of their home.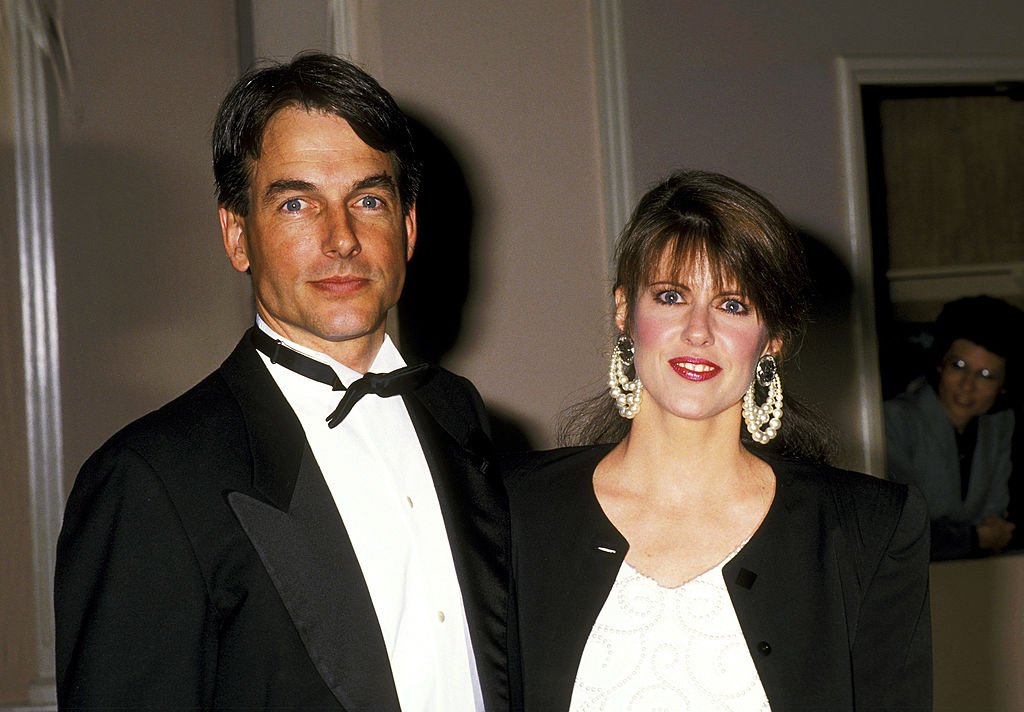 Mark Harmon and Pam Dawber at the American Film Institute Honors Gregory Peck on March 09, 1989. | Photo: Getty Images
It was quite easy for the pair to pull this off because, after their marriage, Pam decided to retire from acting. She had virtually done it all and was ready to become a committed mother to their kids by then.
The couple shares two boys, Sean and Ty, raised in privacy and harmony. The boys are all grown up now, leaving Harmon and his wife to themselves.
THEY ENJOY RENOVATING TOGETHER
Two years after their marriage, Harmon and Pam bought their first home. A secluded $4 million Mandeville Canyon home sat on 3 1/2 acres, down a long private drive.
The house has mountain and canyon views and was built in 1951, but despite its age, the couple refused to tear it down but instead remodeled and expanded it.
Leveling it up from three bedrooms and six baths in about 5,400 square feet to five bedrooms and seven baths in approximately 8,000 square feet.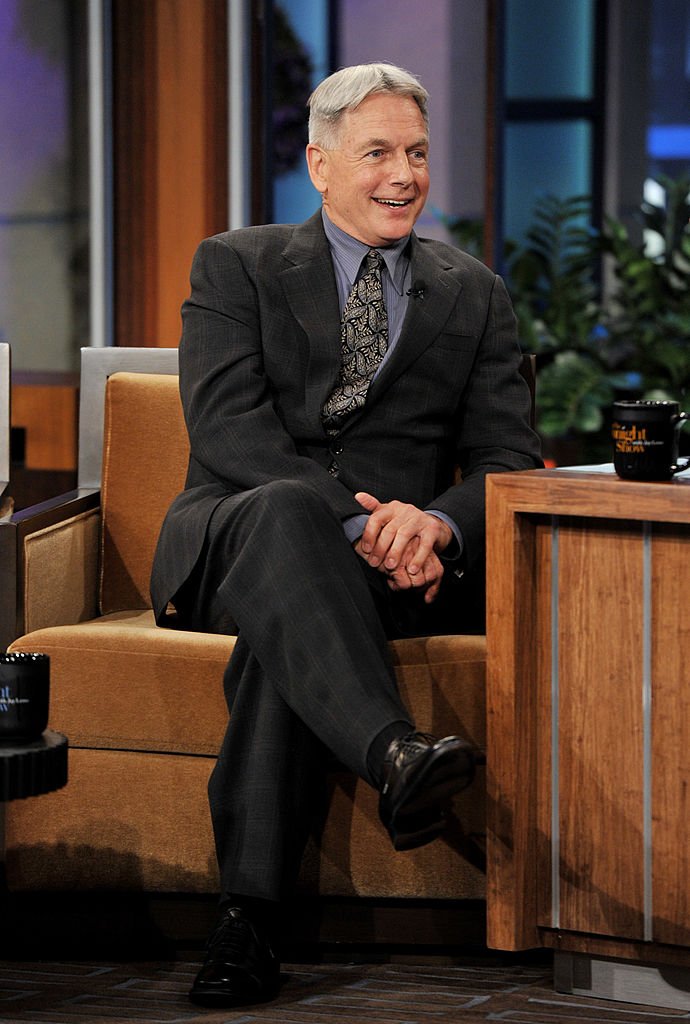 Mark Harmon appears on "The Tonight Show With Jay Leno" at NBC Studios on January 31, 2012. | Photo: Getty Images
Harmon once joked about how anyone else would have torn the place down; however, he and his wife bond over renovating together since they have similar tastes, which is why they decided to work on it.
They lived there, raising their first child, until 1990 when they sold it to "Rain Man" director Barry Levinson and his wife, Diana, for close to its $7.9-million asking price.
Please fill in your e-mail so we can share with you our top stories!