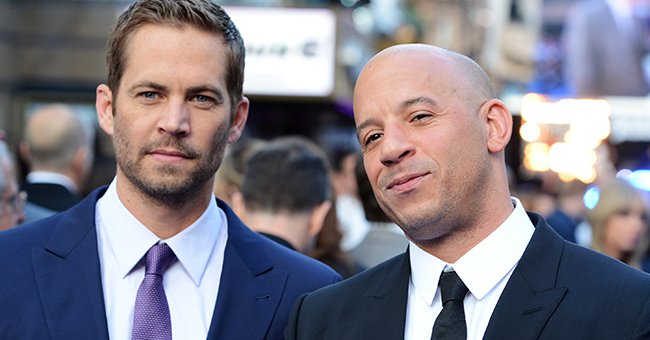 Getty Images | Instagram/ Vin Diesel
Vin Diesel Reveals His Daughter Was Meadow Walker's Maid of Honor as He Walked His Late Friend's Daughter down the Aisle
Mark Sinclair, best known as Vin Diesel, and the late Paul Walker had a friendship that has lasted even after Walker passed on. Their bond is carried forth by their lovely daughters, Meadow and Hania Riley.
Vin Diesel and Paul Walker had a friendship that remains enviable many years after Walker's untimely demise. Diesel remembers his friend with love.
In addition to the two sharing an admirable friendship, they were costars in the "Fast and Furious" movie franchise. On the eighth anniversary of Walker's death, Diesel took to his Instagram to remember his friend.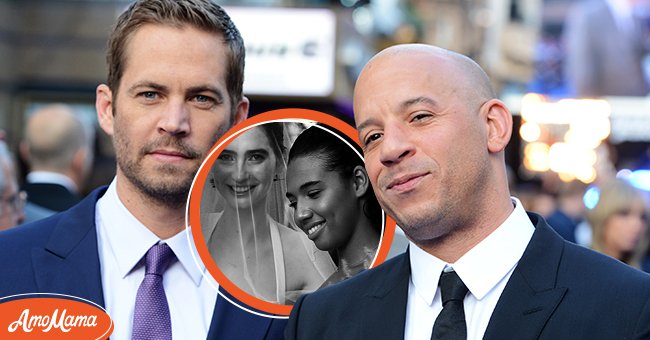 Paul Walker and Vin Diesel attend the world premiere of 'Fast And Furious 6' at The Empire Leicester Square on May 7, 2013 in London, England. | Inset: Walkers daughter, Meadow as a bride and Diesel's daughter Riley as a maid of honor | Source: Getty Images | Instagram/Vin Diesel
In the lengthy post, the "XXX" actor shared a monumental story about their friendship, recalling how when his daughter, Riley, was born, Walker had encouraged him to be present during her birth.
While the "Fast and Furious" cast often looked up to Diesel as the big brother onset, when it came to fatherhood, Walker was the one who offered advice.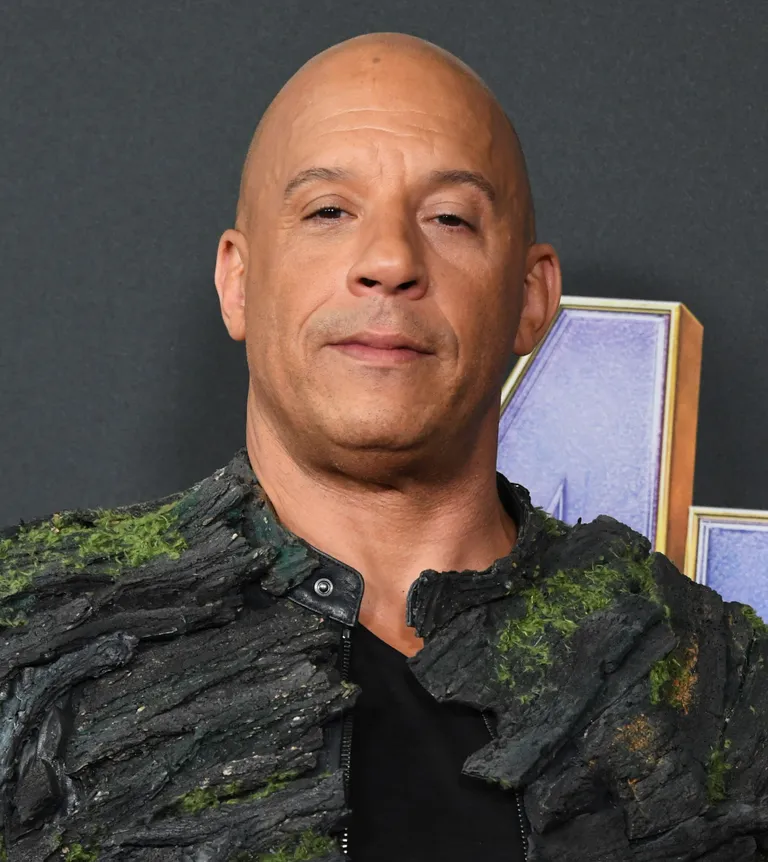 Vin Diesel at the world premiere of "Avengers: Endgame" at the Los Angeles Convention Center on April 22, 2019, in California | Photo: Getty Images
Besides encouraging Diesel to be in the delivery room when his daughter was born, Walker, also became the one that helped him transition into fatherhood.
The actor disclosed that the same girl who Walker had helped him prepare for stood with his (Walker's) daughter during her wedding as a maid of honor.
Alongside the emotional tribute was a beautiful photo of the two lovely ladies, Riley, 13, and Meadow, 23, during Meadow's big day as she said "I Do" to actor Louis Thornton-Allan in the Dominican Republic.
But Riley is not the only Sinclair family member who had a role to play in Meadow's wedding. Diesel, Meadow's godfather, was responsible for walking the bride down the aisle to meet her husband-to-be.
Meadow later shared a photo of the beautiful moment when Diesel, looking elegant in a blue suit, held her arm as they walked towards the waiting groom. In her other arm was a beautiful bouquet, complemented by a big smile on her face.
Following Walker's death in 2013, Diesel took over her father's role, and the two have maintained a close bond over the years. The proud godfather says Meadow is usually the first in the family to wish him a happy Father's Day.
The friendship, however, goes beyond a young lady's relationship with her father-figure. Meadow is also close with the rest of Diesel's children, and whenever they take photos together, she constantly alludes to them as family.
Please fill in your e-mail so we can share with you our top stories!