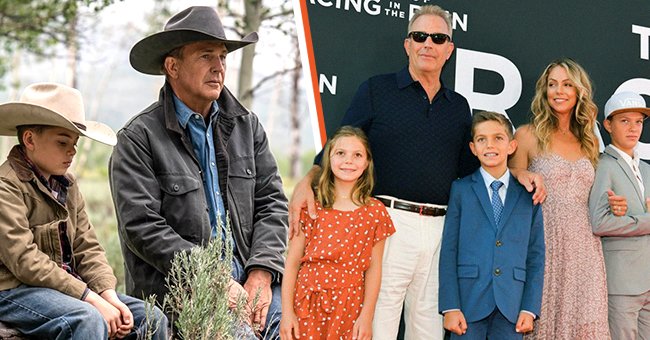 Instagram/kevincostnermodernwest | Getty Images
Kevin Costner on 'Jealousy' between His Eldest & Youngest Sets of Kids Who Have 26-Years Gap
Legendary American actor Kevin Costner is the father of 7 children from 3 different relationships. Keeping a large family together might be impossible for some but not the "Yellowstone" star.
Kevin Costner is a proud father who cherishes having a big family, even though it can be challenging at times. Costner would not have it any other way since being a father brings him so much joy.
MARRIAGE TO HIS FIRST WIFE
Costner walked down the aisle for the first time with Cindy Silva, who he met while they were both students at California State University.
He soon fell in love with the Snow White look-alike, who also played the princess character at Disneyland during a summer break while they were in school, and in 1978, they tied the knot. The couple share three children, daughters Annie, Lily, and their son Joe.
About a decade after their marriage, Costner praised Silva in an interview with People for being more intelligent than him. The actor also gushed about how she represented everything he wanted in a woman.
The lovebirds remained smitten for years and even worked together on the set of "Dances With Wolves." Unfortunately, shortly after filming the movie, they faced some marital problems.
Things got worse when rumors of Costner's infidelity did the rounds while filming "Robin Hood: Prince of Thieves" in 1990.
Costner and Silva tried to keep their family together, but this proved futile, and in 1994, they announced they were getting a divorce.
Shortly after, they released a statement claiming to have peacefully resolved all issues, including custody of their children and finances. Also, a full marital settlement was reached, with Silva receiving close to $80 million.
RELATIONSHIP WITH BRIDGET ROONEY
Costner then began a romantic relationship with Pittsburgh Steelers heiress Bridget Rooney. Together the couple welcomed Costner's fourth child Liam, who the actor initially did not acknowledge until Rooney demanded a paternity test.
After the test proved he was the father and Costner acknowledged the child, he supposedly set up a trust in the child's name and occasionally visited him.
However, the actor and Rooney's relationship ended after a year together, and Rooney went on to marry billionaire William Koch in 2005.
SECOND MARRIAGE
Costner met former model Christine Baumgartner 10 years before they started dating. They were together for two years before briefly breaking up in 2002. The actor was not ready to have children with Baumgartner because he believed he would not be an active father.
Costner soon changed his mind and got back together with her. After their reconciliation, the couple got engaged in 2003 and married in 2004 outside the actor's palatial ranch in Aspen. They have since welcomed three kids, Cayden, Hayes, and Grace.
Kevin Costner and Christine Baumgartner arrive for the Premiere of "The Art Of Racing In The Rain" on August 1, 2019. | Photo: Getty Images.
SPEAKING ON FATHERHOOD
Costner spoke to People Magazine shortly after becoming a father for the fifth time when Baumgartner gave birth to their son Cayden.
He explained he fears not caring for his fifth child the way he did for his first. Costner was scared his life may end prematurely, and someone else would raise his son.
The actor also revealed how much he would like to teach Cayden about life. He jokingly added that he'd learned to pretend to be asleep, so he could get away with not changing diapers.
Costner has also been candid about some of his challenges as a father. In an interview with Mom.com, he said parenting required much work, especially when blending two sets of children from two different marriages.
According to him, his kids had asked him which set he cares for more. He admitted that it is a natural thing, but he had to tell them that loving somebody else does not mean you love another less.
However, Costner once thought it impossible to love his other kids the way he loved his first child, but he realized there was so much room for love once the second one came.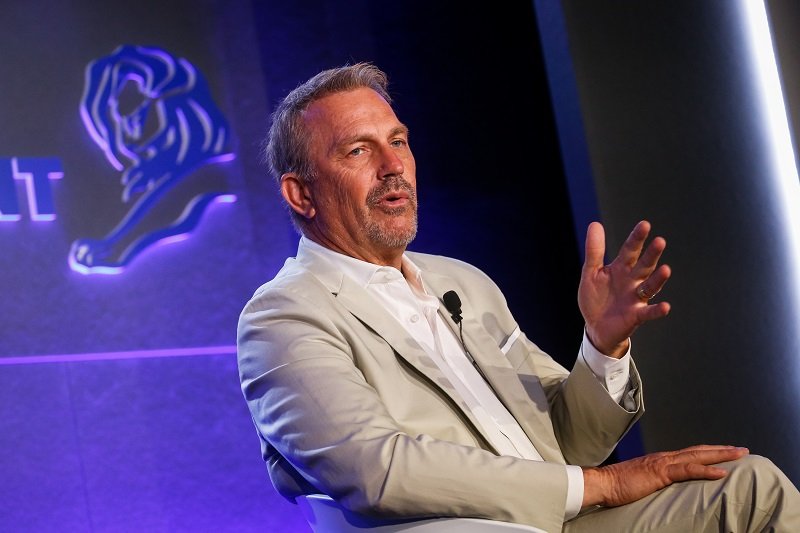 Kevin Costner in Cannes, France on June 21, 2018 | Photo: Getty Images
Costner declared that if his first set of kids, Lily, Joe, and Liam, felt any jealousy before, it is long gone. This was because the actor sat and explained to them that being the first gave them the opportunity to have twice as much time with him on this planet.
After the discussion, the kids embraced their younger siblings. According to the "Yellowstone" star, he had played two roles in life; one he gets paid to do, which is acting, and the other is being a father, for which he would forever be grateful.
John Coinman, Costner's bandmate on Modern West, also praised the actor's fathering skills. He lauded the actor for having a great sense of humor about himself and the world.
Coinman admitted the actor's younger kids adore their older siblings and praised Costner for doing a great job blending both families. Meet his kids.
ANNIE COSTNER
The eldest among the kids, Annie was born to Costner and first wife Silva in April 1984. She works in Hollywood as an actress, film producer, and director.
Her résumé includes "The Discarded: A Tale of Two Rios," "Waterworks," "El Cartel Cubano," and "ESPN 30 for 30: Bump, Spike." She also has acting credits in "Dances with Wolves." The actress has been married to her husband, Danny Cox, since 2016.
LILY COSTNER
Lily is the second daughter of Costner and Silva. She was born in August 1986. She is also an actress with appearances in movies like "The Postman," "Black or White," and "The Baby-sitters Club."
She is reportedly in a serious relationship with Aaron, and the actress once posted a tribute on social media celebrating her boo's birthday.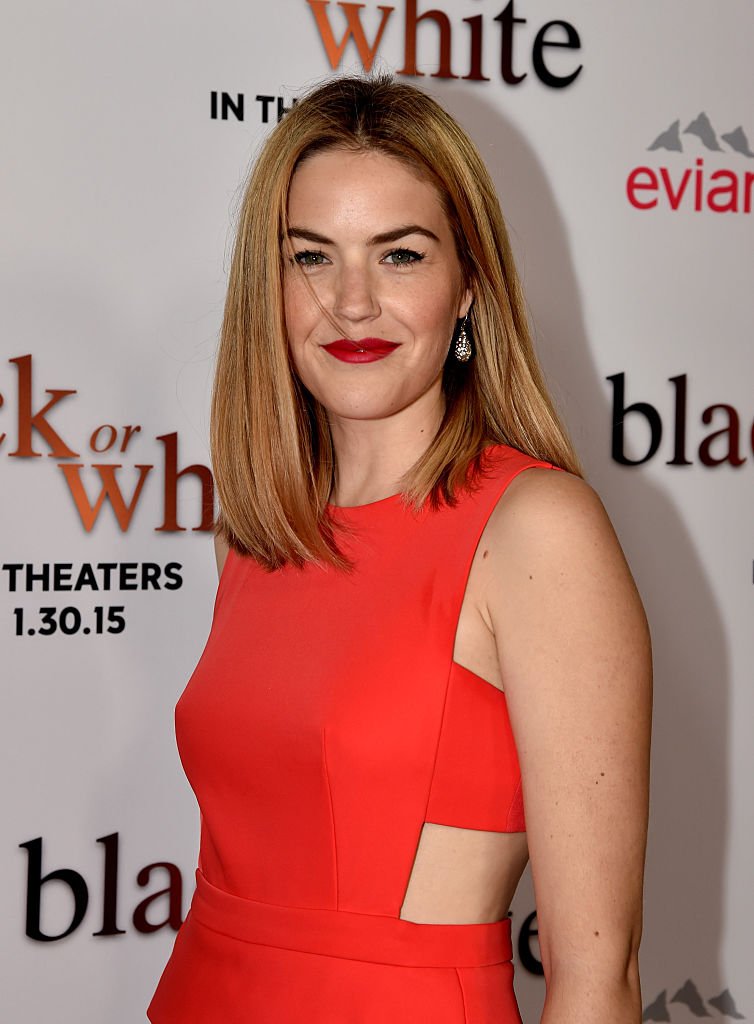 Lily Costner arrives at the premiere of Relativity Media's "Black Or White" on January 20, 2015. | Photo: Getty Images.
JOE COSTNER
Costner and Silva's last child together, Joe, was born in January 1988, six years before the couple's divorce. He is also an actor with appearances in movies like "Tin Cup," "Oasis," and "The Postman" alongside sister Lily.
LIAM COSTNER
Costner's child from his relationship with Bridget Rooney, Liam, was born in November 1996. But, unlike his siblings, he has stayed out of the spotlight for the majority of his life.
CAYDEN, HAYES, AND GRACE COSTNER
Christine Baumgartner's kids for Costner, Cayden, was born in May 2007, three years after the couple tied the knot. Hayes was born in February 2009, while the youngest, Grace, was born in June 2010.
The children are still young and relatively have no idea what their father does. They have however seen him occasionally on the red carpets and film events.
Please fill in your e-mail so we can share with you our top stories!