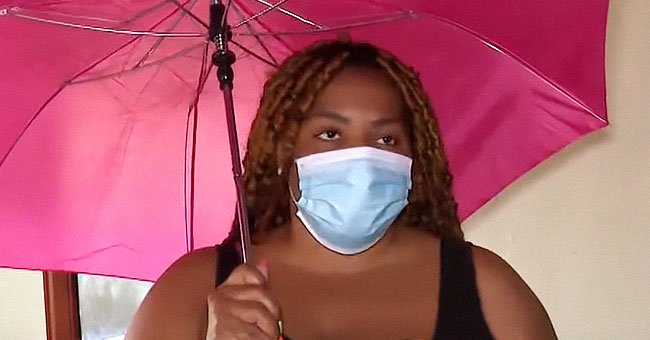 YouTube.com/Pix11 News
Mom and Daughter Battling Leaks in Their Home Cope with It by Using an Umbrella
A woman living in Brooklyn, New York City, shared she has had leaks in her home since 2018. However, despite asking for help several times, she got no response.
Nothing is more upsetting than living in a place that needs repair and maintenance but doesn't seem to get any. Imagine living in a house with a leaky roof, broken ceilings, and terrible flooring.
While it's understandable for buildings, especially houses, to need maintenance after some time, the problem arises when residents face trouble hearing back from the responsible parties.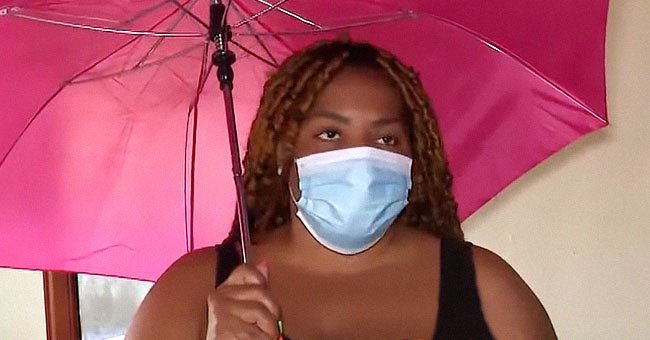 Chinesta Jenkins pictured carrying an umbrella. | Photo: Pix11 News
TERRIBLE LIVING CONDITIONS
Buildings can also undergo severe damage due to natural disasters, like floods and earthquakes. It might not be possible to fully stop the impact of such calamities, but that doesn't mean it cannot be reversed or tackled timeously.
Sadly, a Brooklyn mother got nothing when she reached out to the relevant authorities regarding her housing situation, which was more than just inconvenient.
After repeatedly trying to contact the authorities and receiving no answer, she decided to do something that would enable her voice to be heard by other people.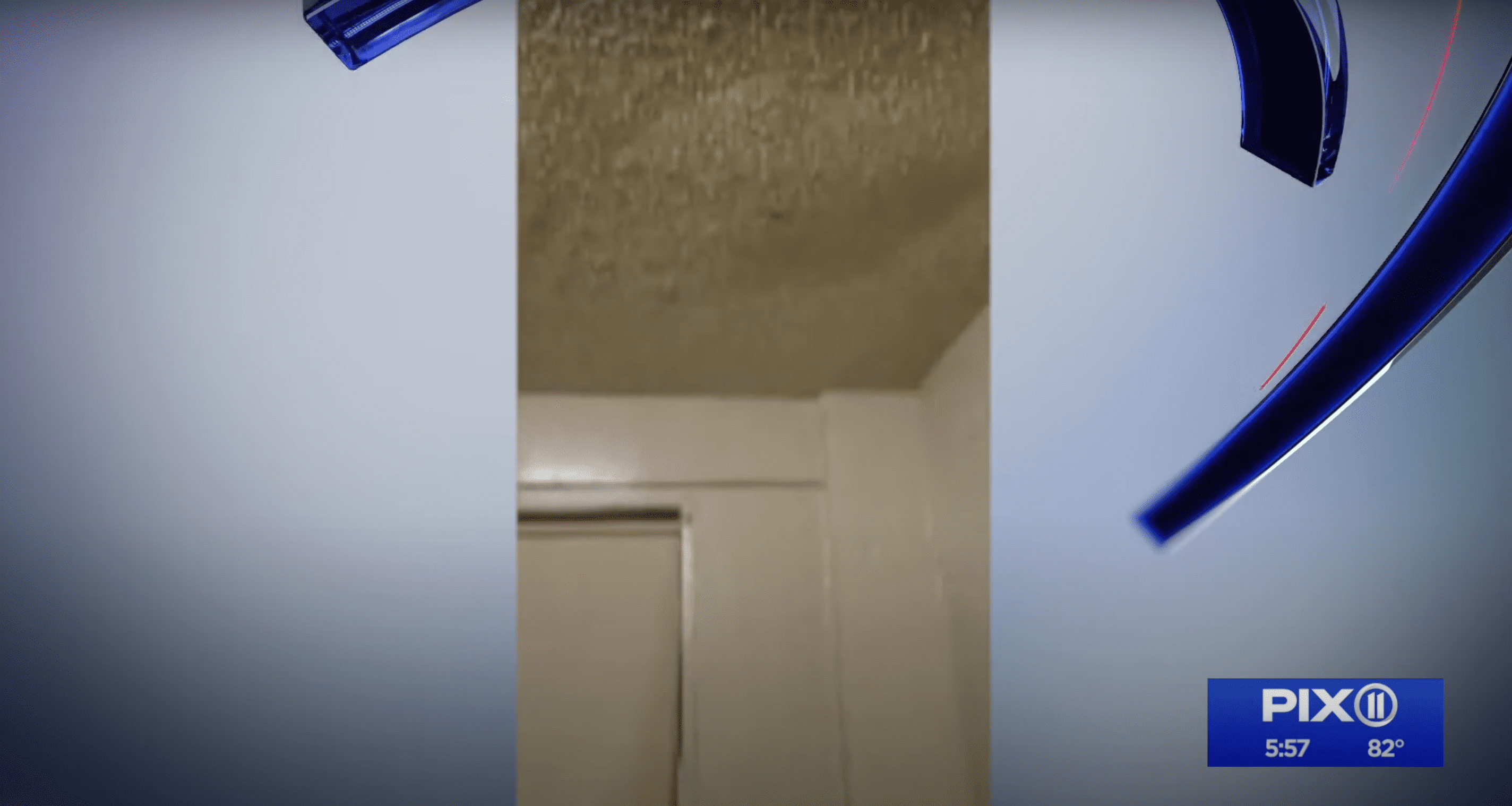 The leaky ceiling of Jenkins' apartment. | Photo: YouTube.com/Pix11 News
Soon afterward, Chinesta Jenkins reached out to Pix11 News, who responded and sent their representative to hear her story. When they asked her why she had contacted them, Jenkins replied:
"Because I thought you're the only one that can help me (sic)."
The Pix11 representative accompanied Jenkins, who showed her the inside of her apartment at the Albany Housing.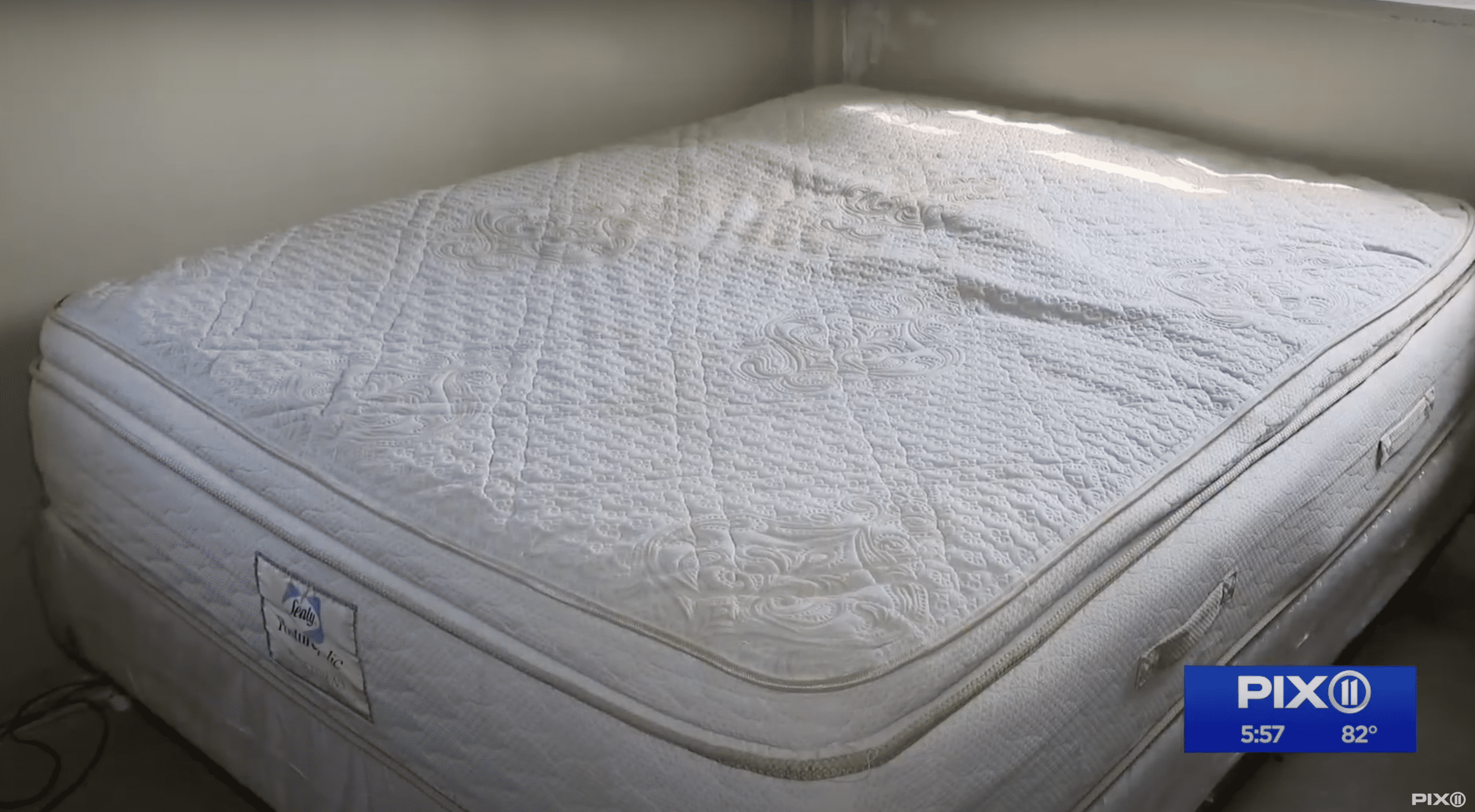 The floods even soaked Jenkins' bed. | Photo: YouTube.com/Pix11 News
DON'T FORGET YOUR UMBRELLA
Jenkins, who lived with her daughter, shared how she's had leaks in her home since 2018. She told Pix11 News:
"If I have to get anything off my dresser, (opens umbrella) and I'm standing here like this, especially if it's raining hard."
The Brooklyn mother opened her umbrella and explained how she carried it every time she moved around, especially during heavy rainfall.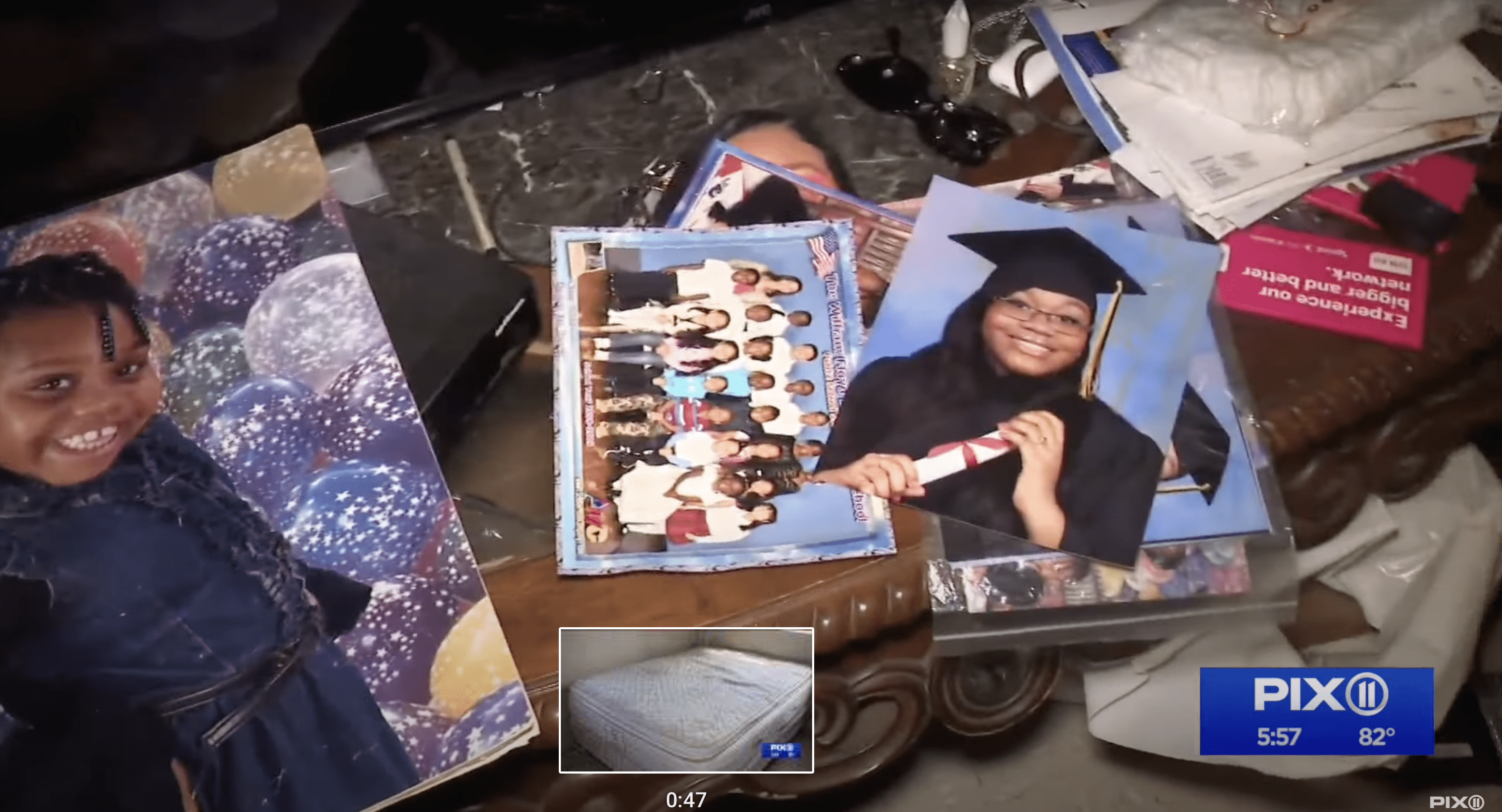 Jenkins' personal photos were ruined by the water. | Photo: YouTube.com/Pix11 News
THE AFTERMATH OF THE FLOOD
Jenkins showed her leaky home to the Pix11 representative. There were holes in the ceilings and walls of her living room and bedroom. She also added:
"My walls are crying."
The woman explained that things got even worse after Ida - her home was badly flooded, and her living room floors and furniture were also destroyed. Even her mattress was soaked in water.
Jenkins told the Pix11 representative that the floods also ruined her personal photos which were close to her heart and truly memorable. She then showed her a graduation picture that had water stains on it.
Pix11 News reached out to the New York City Housing Authority regarding the matter. An NYCHA spokesperson responded, saying that bricklayers were scheduled to repair an exterior wall on September 17.
Furthermore, the spokesperson said that once they were finished, they would schedule maintenance for the inside of the apartment. We only hope that things have gotten better for Jenkins and her daughter.
Please fill in your e-mail so we can share with you our top stories!