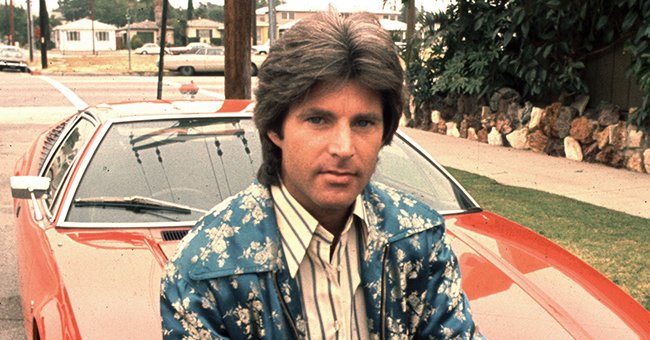 Getty Images
Ricky Nelson Allegedly Lived on Junkfood & Away from Family before Fatal Plane Crash
A teen idol of the 1950s, singer Ricky Nelson, made some of the best rock and pop songs during his era. While his untimely death shocked the world, his terrible eating habits created a buzz in Hollywood. Here's a look at the rise and fall of his career.
Late singer Ricky Nelson captivated the world with his undeniable charm and powerful performances. Besides being a talented crooner, he was also known as the TV's first child actor.
Nelson became a professional entertainer before his 10th birthday. He appeared with his father, Ozzie, a jazz musician, mother Harriet, and brother David on a radio comedy series "Ozzie & Harriet."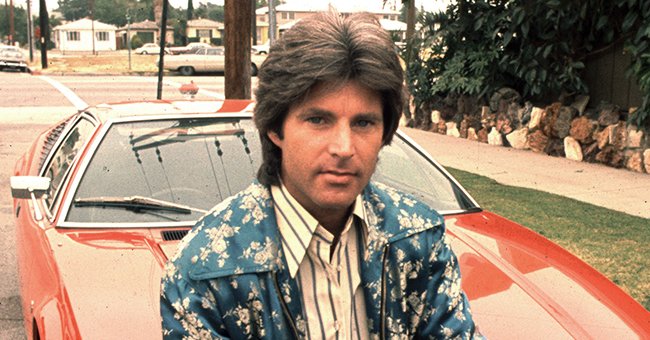 Ricky Nelson poses in front of a red car in 1974. | Photo: Getty Images
As his family's radio show became a TV series, Nelson appeared as a curious teen. In 1956, rock and roll music turned his life around, and he began his recording career almost accidentally the following year.
At first, Nelson had no singing ambitions, but he recorded his debut single, a cover of pianist Fats Domino's "I'm Walkin'" song. The teen idol recorded the track to impress his girlfriend.
He then shot to stardom through rockabilly music, one of the earliest styles of rock and roll. His music genre was similar to singing icons Carl Perkins and Elvis Presley.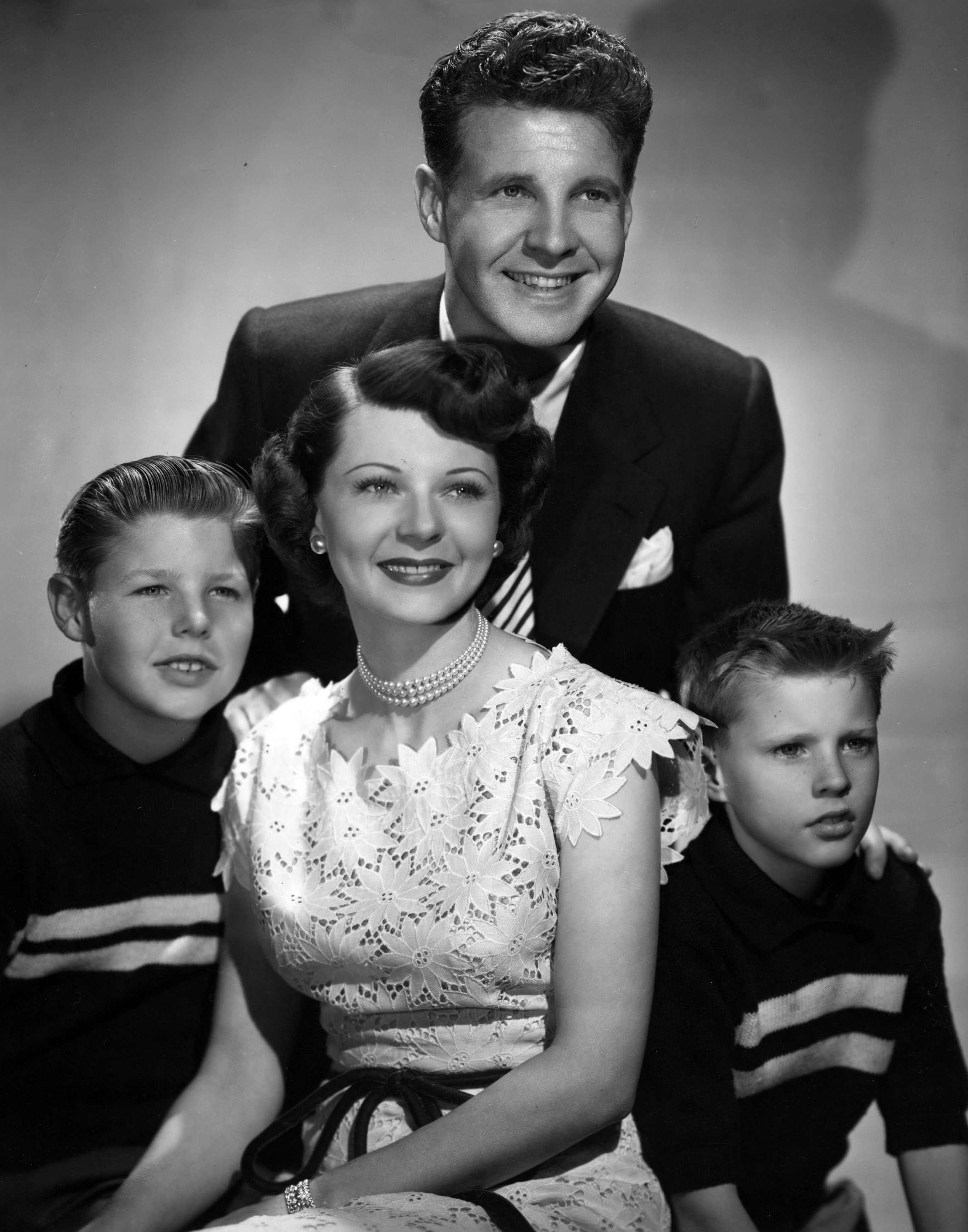 Ozzie and Harriet Nelson with their sons David (left) and Ricky (right) pose for a family portrait in 1946. | Photo: Getty Images
Nelson recruited a top musician to supply and help him with songs as his fame and musical career grew. He hired James Burton, one of the greatest early rock guitarists.
Nelson sang the ballads "Poor Little Fool" and "Lonesome Town" in 1958. In the early 1960s, he released country songs such as "Travelin' Man," "Young World," and "Teen Age Idol," as he neared the age of 21.
Besides releasing country music, Nelson continued to cover several songs from famous country crooners and rock artists, including iconic singer-songwriter Bob Dylan.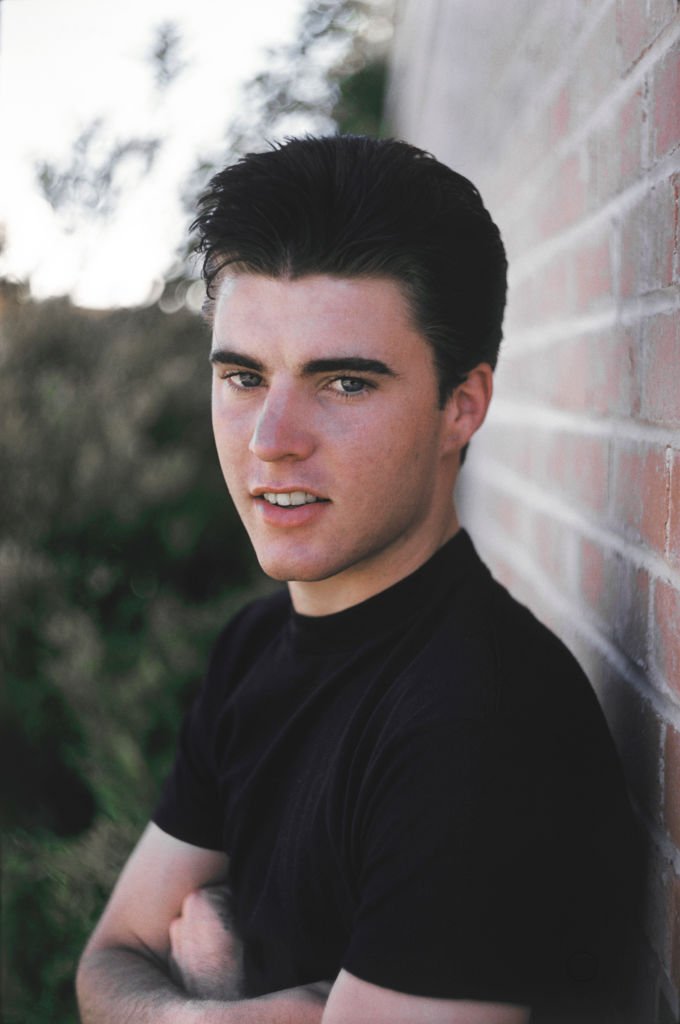 Ricky Nelson poses for a photo at on May 17, 1958 in Los Angeles, California. | Photo: Getty Images
MARRIAGE WITH FIRST WIFE
At the height of his entertainment stardom, Nelson, in 1963, married his first wife, actress Kristin Harmon, who was 18 at that time. Harmon said of her relationship with her husband:
"We were hippie rock 'n' rollers. We did everyone else was doing all those years."
In the early years of the couple's marriage, Harmon and the musician lived a carefree lifestyle. The couple's carefree living involved doing drugs together while on the road, affecting their bond.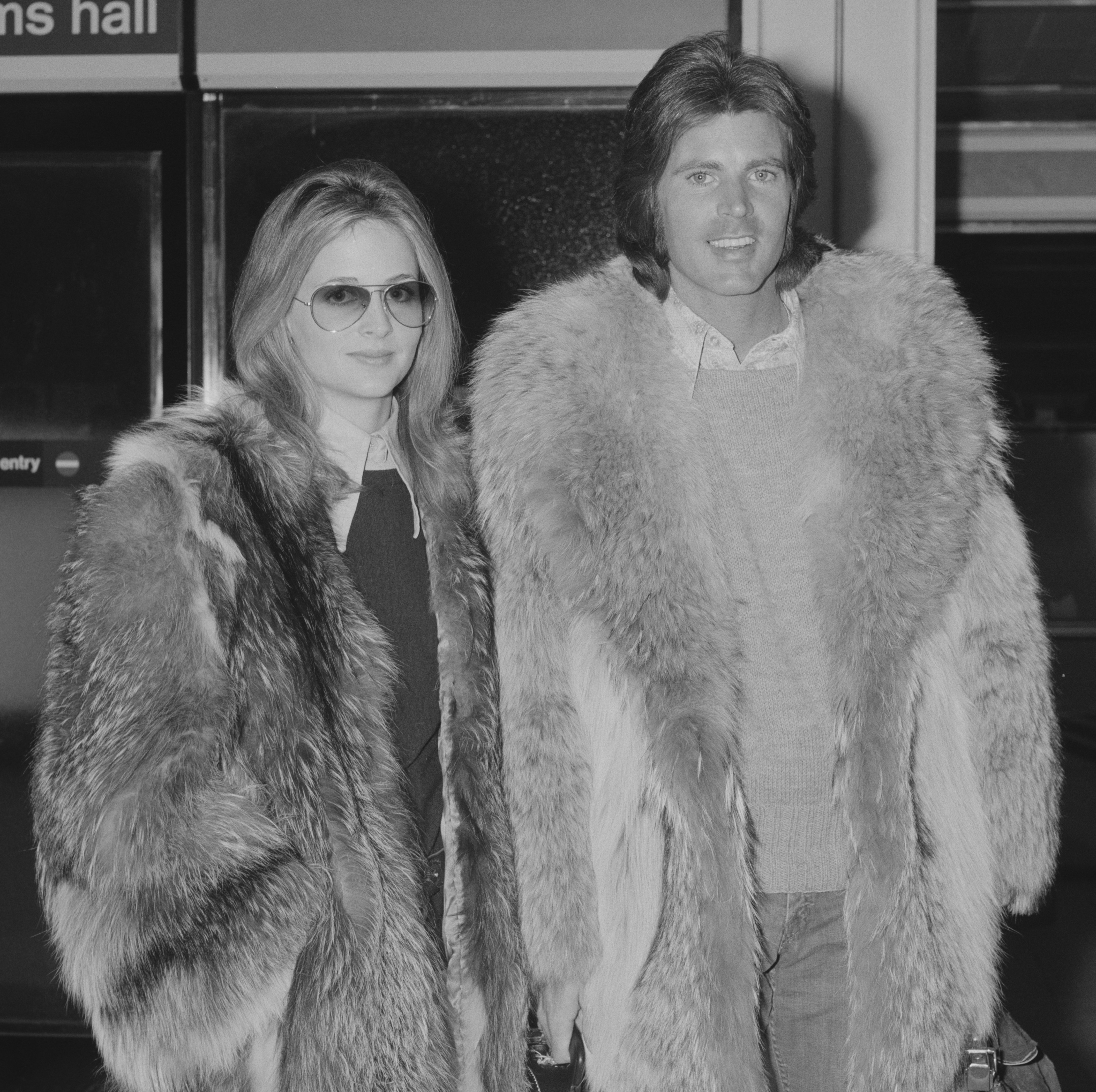 Ricky Nelson and his wife Kristin Harmon arrive at London Airport on February 16, 1972. | Photo: Getty Images
Harmon realized that they messed up their marriage because of drug problems. The couple entered into therapy, but Nelson later declined to show up with his wife in the session.
She opened up to their family about their issue, but they refused to believe it. Instead of helping, they accused the actress of controlling Nelson's career and maltreating him, including kicking the singer out of the house.
Amid the family feud, Nelson filed for divorce from Harmon. For her part, Harmon shared that they had a "messy" divorce, but she claimed she never kicked her husband out of their residence.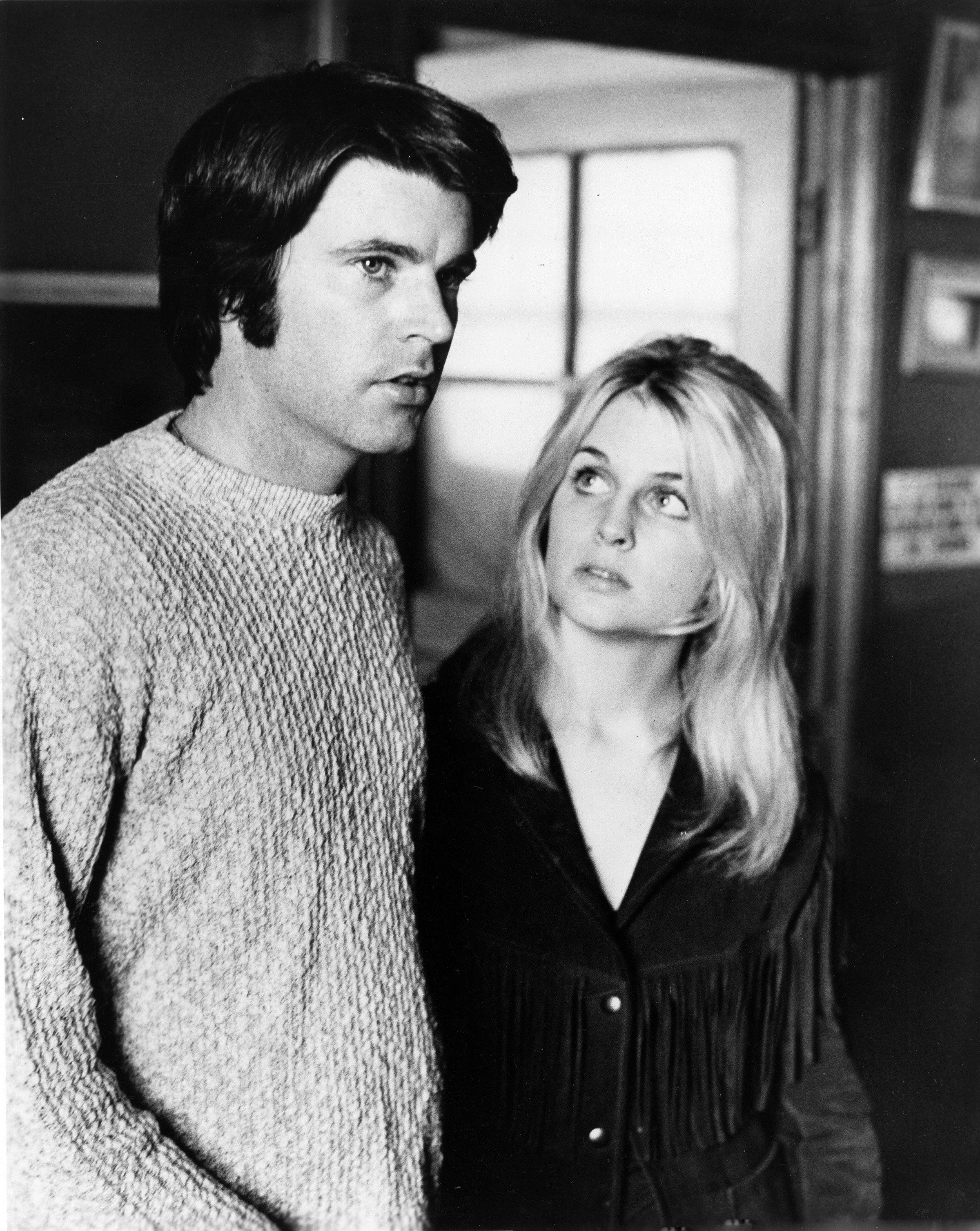 Rick Nelson poses for a portrait with his wife Kristin Harmon in 1967. | Photo: Getty Images
SUBSTANCE ABUSE ALLEGATIONS
Harmon also claimed that she was the one who first filed for divorce from Nelson. She complained about their family blaming her for everything, but they could never find fault in her former husband.
She separated herself from Nelson in the best interest of their four children. Amid their crumbling marriage, Harmon said they would die if she never left her ex-husband. She said he could no longer help him.
According to the divorce papers filed by Harmon at the court, Nelson was a drug abuser. According to his wife, he frequently hosted parties at his home where he and his guests would do drugs.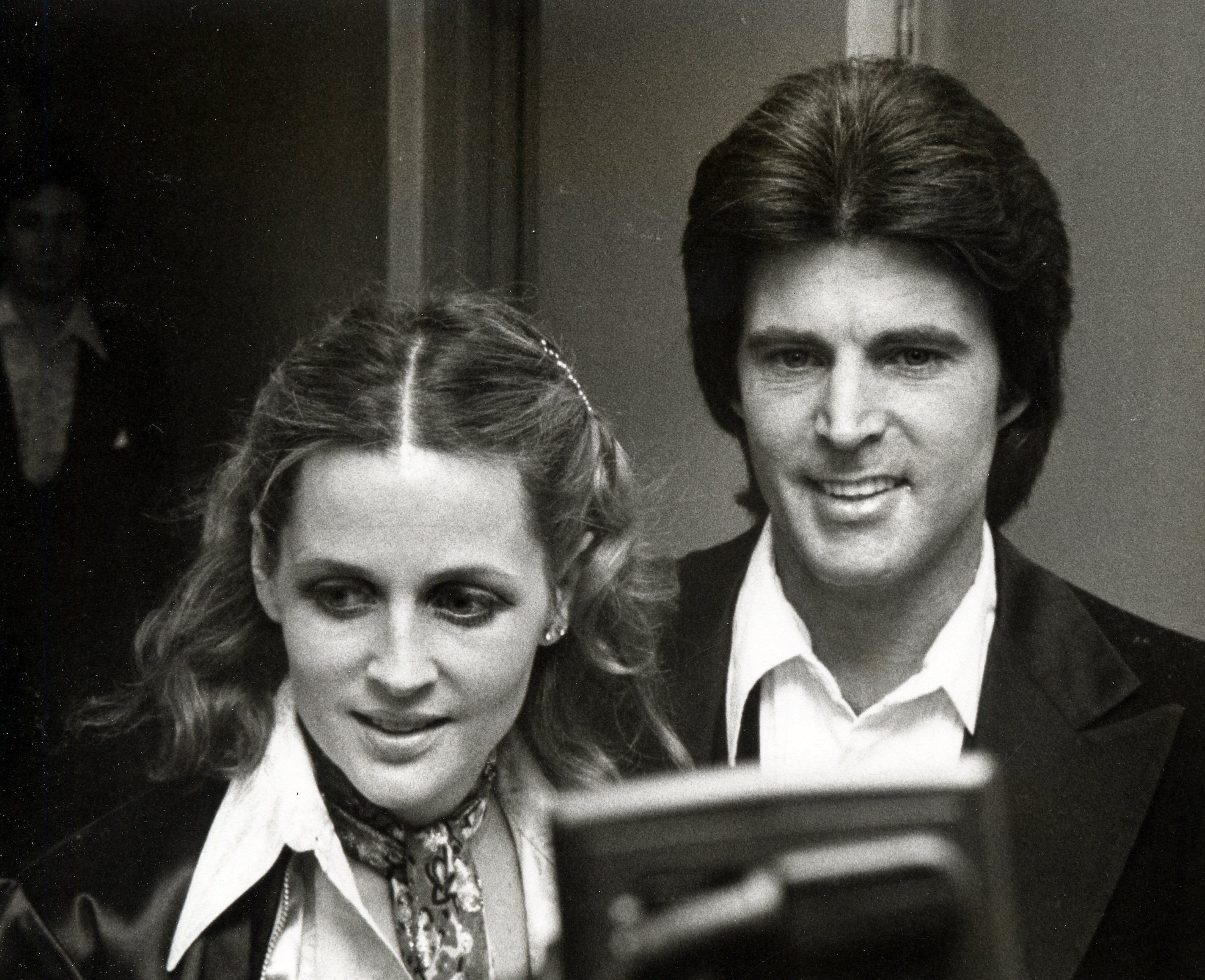 Ricky Nelson and wife Kristin Harmon attend the Fifth Annual American Music Awards on January 16, 1978 in Santa Monica, California. | Photo: Getty Images
However, Nelson's friends and his manager reportedly denied the allegation. They also rejected that Nelson used cocaine and indulged in free-basing. Barbra Reinecke, the Nelson family's attorney, denied it, saying:
"It is all totally 100 percent false."
The divorce documents indicated that Harmon was worried about the safety of their children. But Reinecke also said the accusations were a "malicious attempt to blacken his image."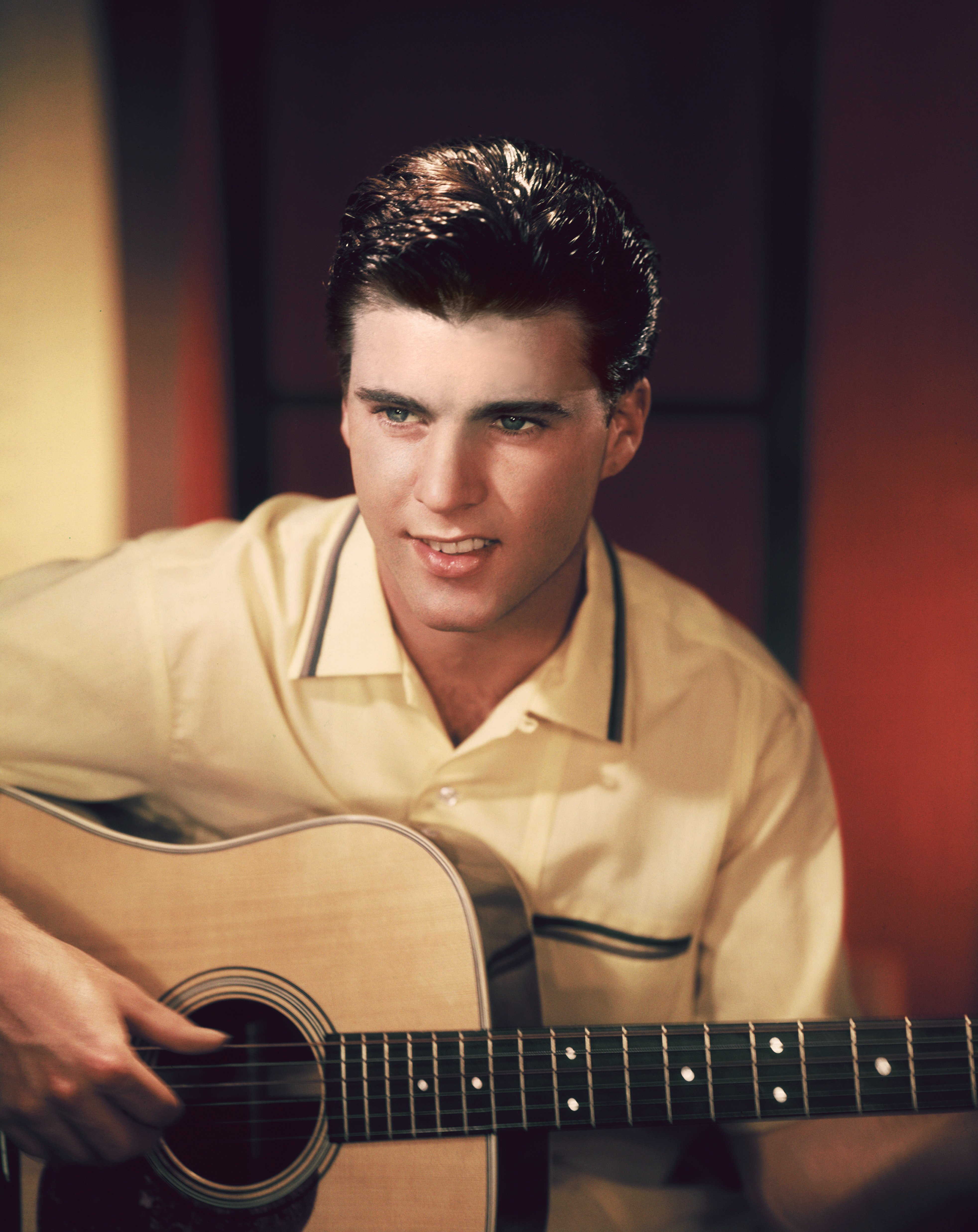 Ricky Nelson pictured in 1960 playing his guitar. | Photo: Getty Images
THE TRAVELING MAN'S DEMISE
After the couple's bitter divorce ended in 1982, Nelson allegedly started living like a hermit. According to the singer's close friends, Nelson's bouts of depression caused him to live in isolation.
Estranged from his own family, Nelson also adopted terrible eating habits. The icon would solely consume hamburgers, ice cream, and Pepsi. He would sometimes stay in bed for days.
When a 25-year-old groupie and his fiance named Helen Blair moved in with him, things went from bad to worse. Blair also had severe drug problems, which added to Nelson's demise.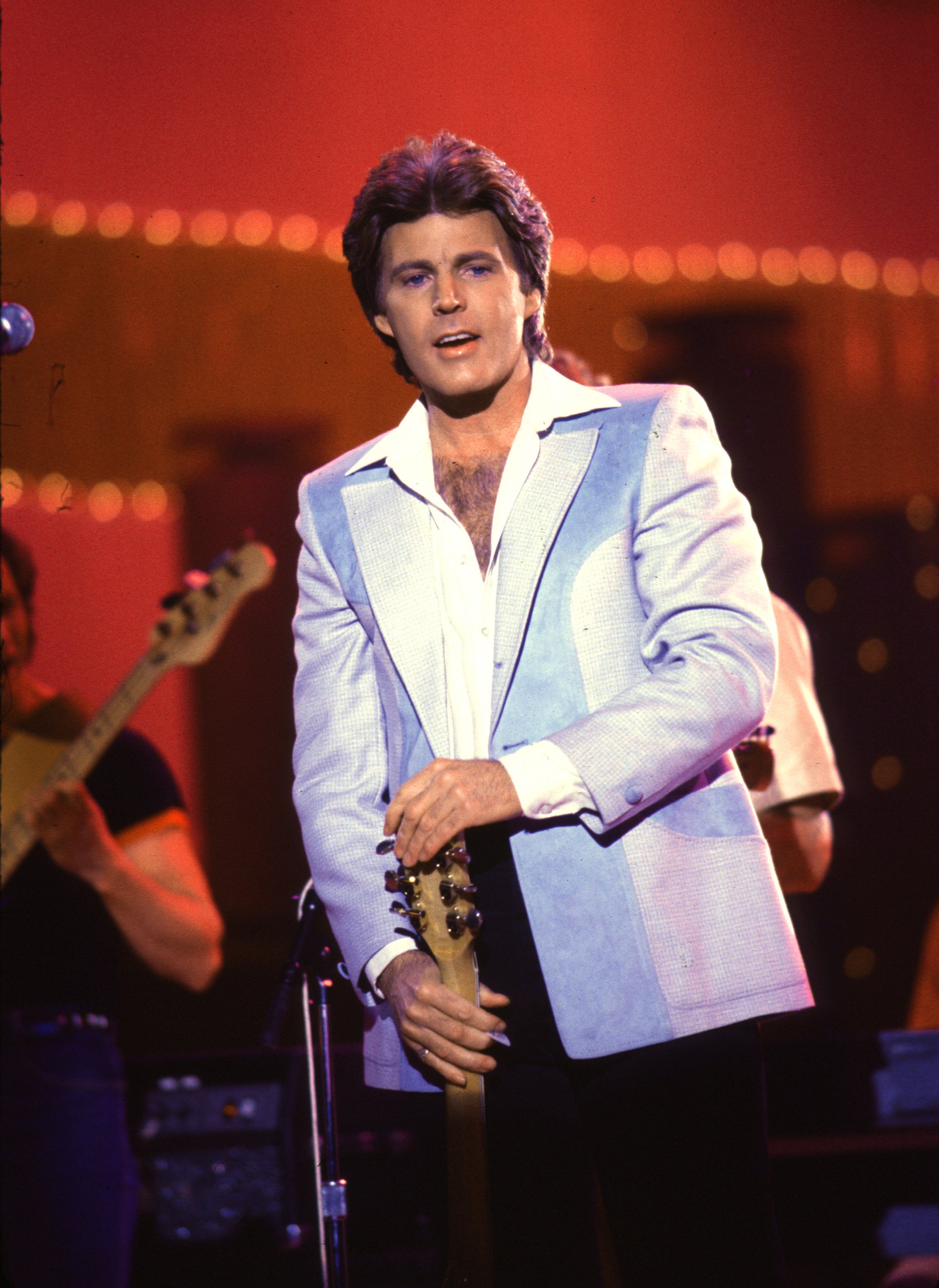 Ricky Nelson pictured in 1960 playing his guitar. | Photo: Getty Images
DEATH OF AN IDOL
In December 1985, news broke that Nelson, who boarded a chartered DC-3 plane from Guntersville, Alabama, died in a crash in De Kalb, Texas. The former teen idol was 45.
Even after his death, Nelson remains an icon in the industry.
He was about to appear in Dallas on New Year's Eve. Nelson's plane filled with smoke from an undetermined fire shortly before reaching their destination.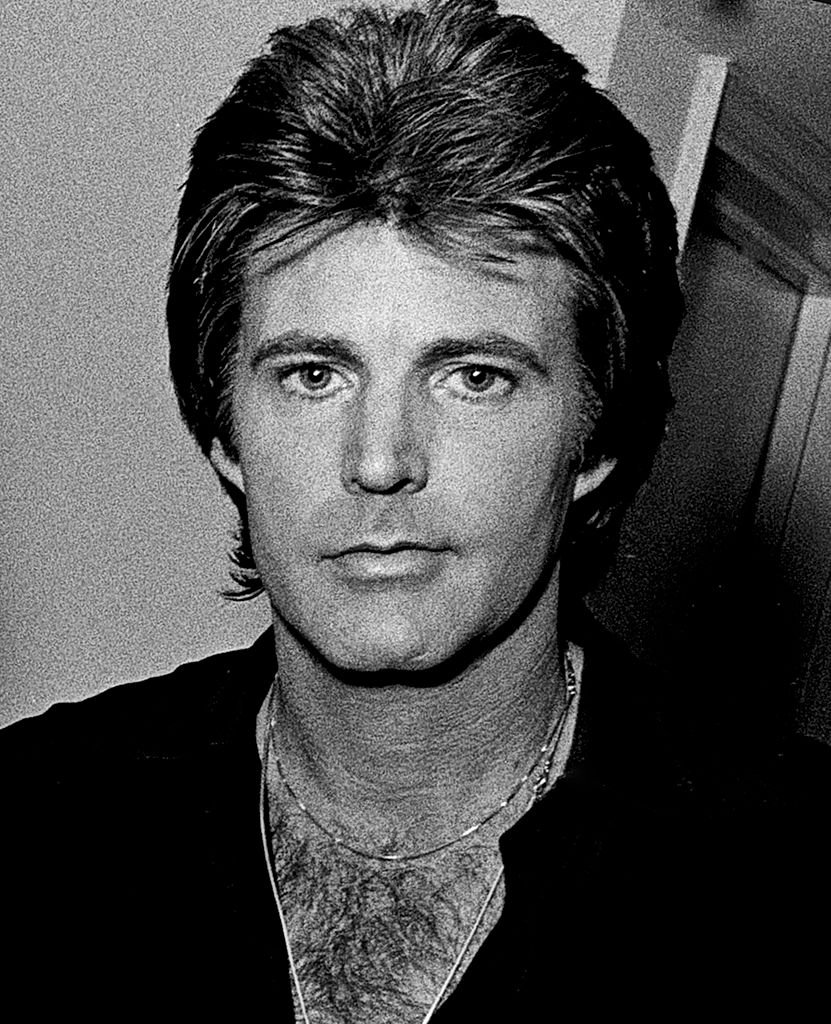 Ricky Nelson backstage at the Grand Opening of Animals Crackers in Atlanta Georgia on October 7, 1980. | Photo: Getty Images
Two pilots survived the crash after attempting to emergency land outside the field of De Kalb. Unfortunately, the pilots' six other passengers died as soon as the plane exploded from the ground.
The six passengers were Nelson's fiancee, Blair, and musicians Patrick Woodard, 35; Andy Chapin, 30; Clark Russell, 35; Bobby Neal, 38; and 22-year-old Ricky Intveld.
Nelson's untimely death left one of his friends devastated. One of his friends, John Beland, said he missed Nelson and thinks daily of the late singer.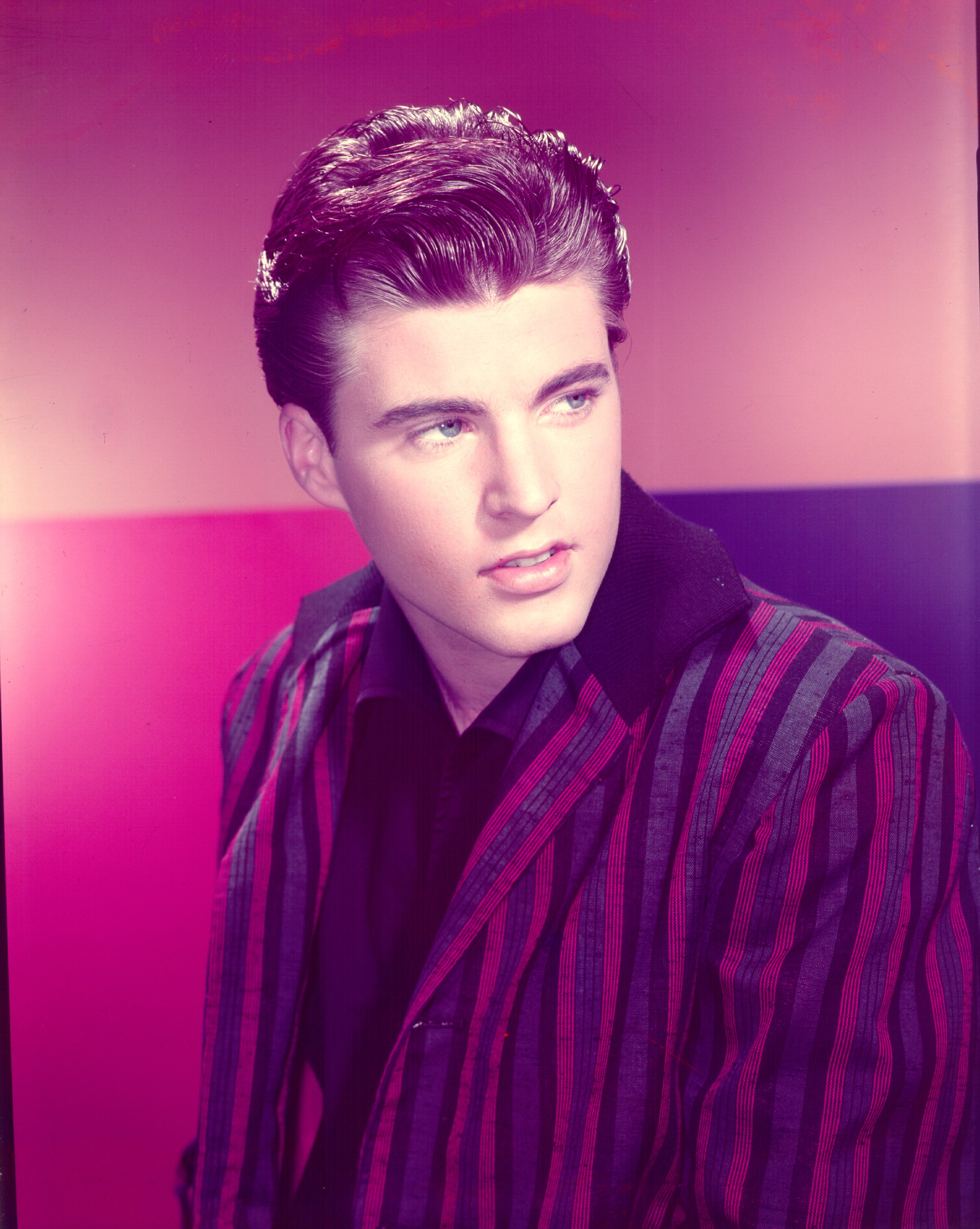 Rick Nelson poses for a portrait in circa 1957. | Photo: Getty Images
FRIENDS UNTIL THE END
While Nelson struggled with drugs, Beland said he never believed that drugs were among the reasons for his death. He thought that Nelson and his companions boarded the plane in dilapidated condition.
Beland also described him as one of the nicest people he had met. Although the late crooner had a shy personality, he was indeed a remarkable musician in his own right.
Even after his death, Nelson remains an icon in the industry. The Rock and Roll Hall of Fame posthumously inducted the music icon in 1986, an honor that no other former child actor has yet achieved.
Please fill in your e-mail so we can share with you our top stories!