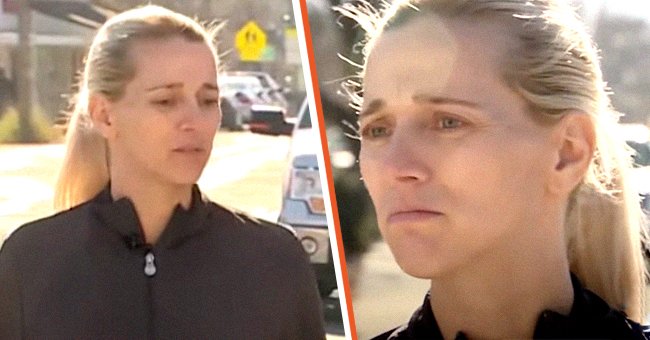 youtube.com/KSL News
Pregnant Woman Risks Her Life and Unborn Child to Save Man from a Burning House
When a pregnant woman realized a man was trapped inside a burning home, she didn't think twice before trying to save his life. Her selfless bravery made all the difference.
Last month, when a house went up in flames in West Jordan, Utah, a woman jumped in to save a stranger. Neighbors and other eyewitnesses revealed that the flames were higher than 50 feet and the scene looked dismal.
Sarah Maughan knocked on the man's door to alert him to the impending danger. He was asleep, so she continued banging on the door. Eventually, he came to the front of his house and was shocked to see what was happening.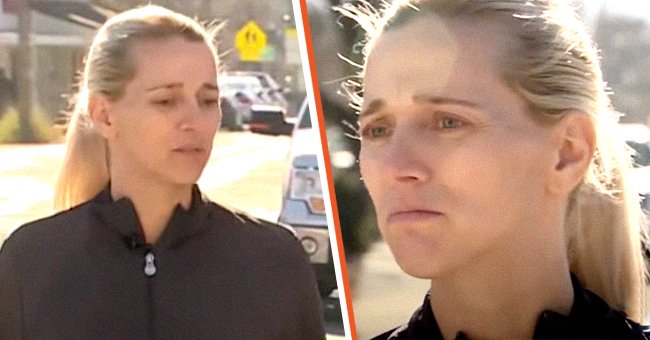 A pregnant woman risked her life to save a stranger | Photo: Youtube/KSL News
"NOT THE BEST IDEA"
Bystanders could feel the heat and called the fire "intense." The dental hygienist and mom-to-be, Maughan, said her actions were "maybe not the best idea." However, she simply reacted instinctively and did the humane thing.
The woman didn't live near the house that caught on fire. She stayed a few blocks away but rushed to the scene in her car to see if she could help. She expressed:
"I would hate to see the fire and know I didn't do anything and somebody died."
ENCOURAGED TO DO THE SAME
The woman who was almost five months pregnant hopes someone else would've done the same for her and her family. Authorities have opened an investigation into the cause of the fire, which is believed to have started in a garage.
Maughan wants her heroic actions to be the norm. She has encouraged other people to follow her example and look out for those around them. She said: "I just want people to start caring about one another."
THE STRANGER WAS GRATEFUL
The man was extremely thankful toward the woman. Maughan shared:
"He was very grateful. We were just kind of hugging each other. He's like, 'I would have been smoked out.' He says, 'I would have been dead if you hadn't banged on that door.'"
Two West Jordan police officers also saved the day. They were able to rescue a woman and her dog from the home next door. The woman's home had also caught on fire, and the flames were spreading quickly. The pair was in desperate need of some help.
THE ONLINE REACTION
Thankfully everyone was taken to safety and escaped without any severe injuries. Netizens also applauded the pregnant woman for her bravery and concern. One user wrote: "Sarah is a good woman, thank you."
Someone else said: "Thank God they were being watched over and protected." One commenter added: "Kudos to her." Her kindness went a long way. While she may have put herself and her unborn baby at risk, she is glad she took the chance and saved a fellow citizen's life.
Please fill in your e-mail so we can share with you our top stories!