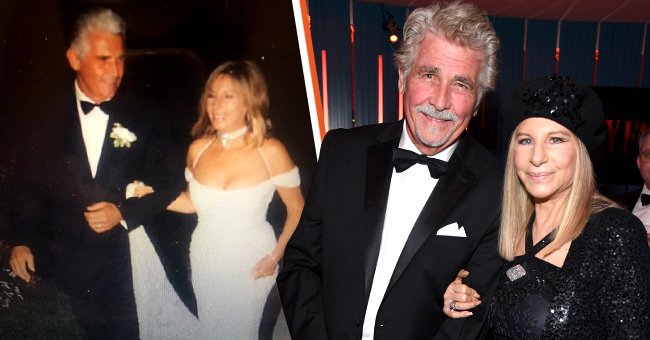 instagram/barbrastreisand | Getty Images
James Brolin Thought Barbra Streisand Was a 'Tough One' & Said Their Marriage 'Wouldn't Work'
Celebrity couple Barbra Streisand and James Brolin have been married for a long time. Brolin recently revealed that people thought he would not last long with his wife.
Barbara Streisand and James Brolin are among the iconic couples in Hollywood that share a long-lasting relationship. Both are household names in the entertainment industry.
Besides acting, Streisand is a renowned singer, best known for her songs "Woman In Love," "Tell Him," and "No More Tears." Brolin is not just a talented actor but also a producer and filmmaker.
HOW IT STARTED
Streisand never thought about dating Brolin. In a 2016 W Magazine interview, she opened up that she never saw the actor until she was on a blind date with him in the late 1990s. Streisand spoke of meeting Brolin:
"I met him at a dinner and expected a bearded mountain-man type, and he had cut off all his hair and was clean-shaven."
Brolin was already an actor when they met. Under his acting credits, he appeared in the movies "Westworld" in 1973 and "Amityville Horror" in 1973, as well as various TV shows such as the 1983 "Hotel."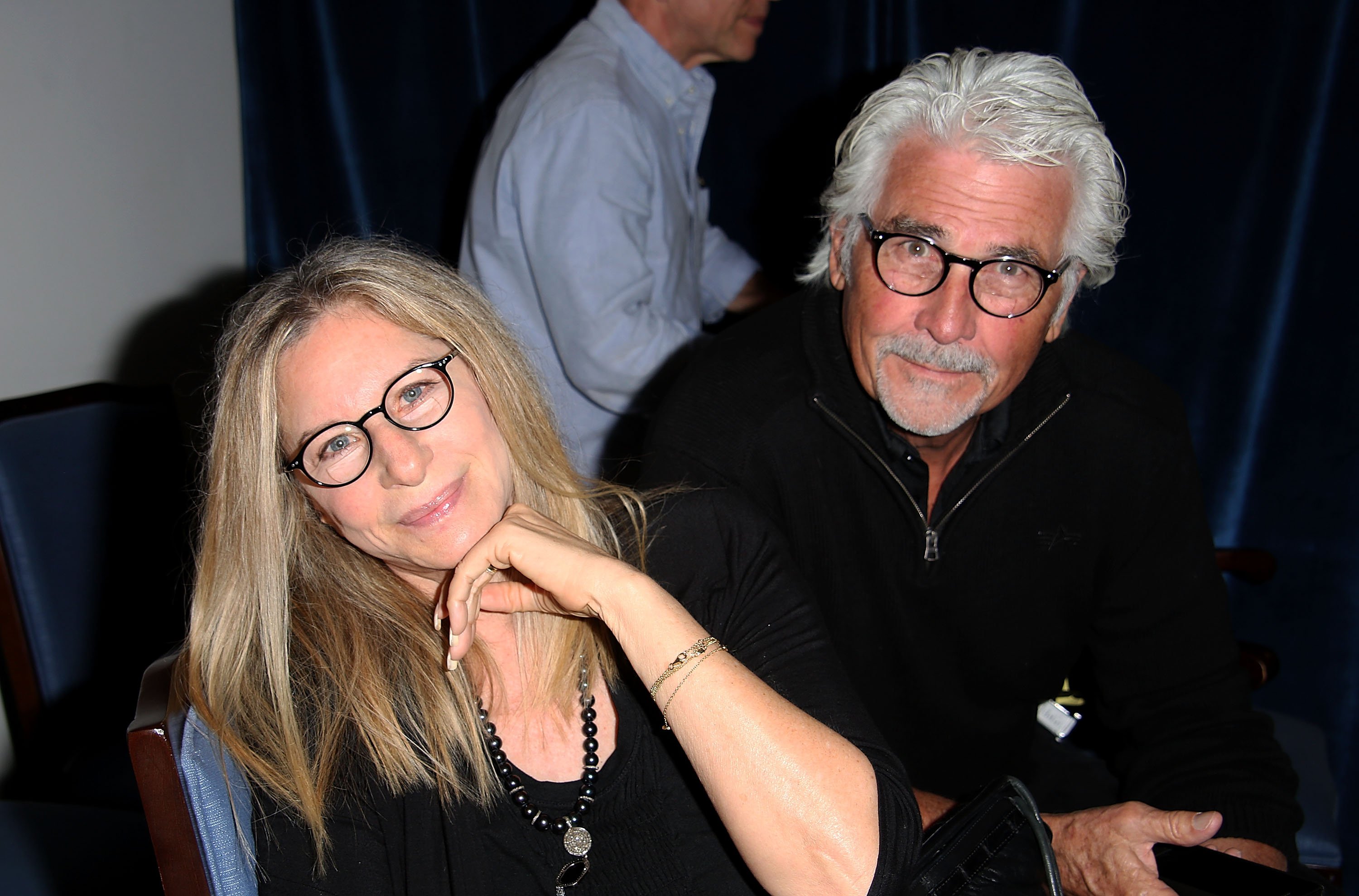 Barbra Streisand and James Brolin attend the "And So It Goes" premiere at Guild Hall on July 6, 2014 in East Hampton, New York. | Photo: Getty Images
At that time, the veteran singer was ready to embrace singlehood. Also, she thought that men avoided dating her because they felt intimidated and afraid around her. Streisand said:
"Without being in despair, I was finally liking my solitude."
However, Streisand's plans to live a solitary life failed to realize. While having dinner with Brolin, she could not help but poke fun at the handsome movie star's cut-off hair.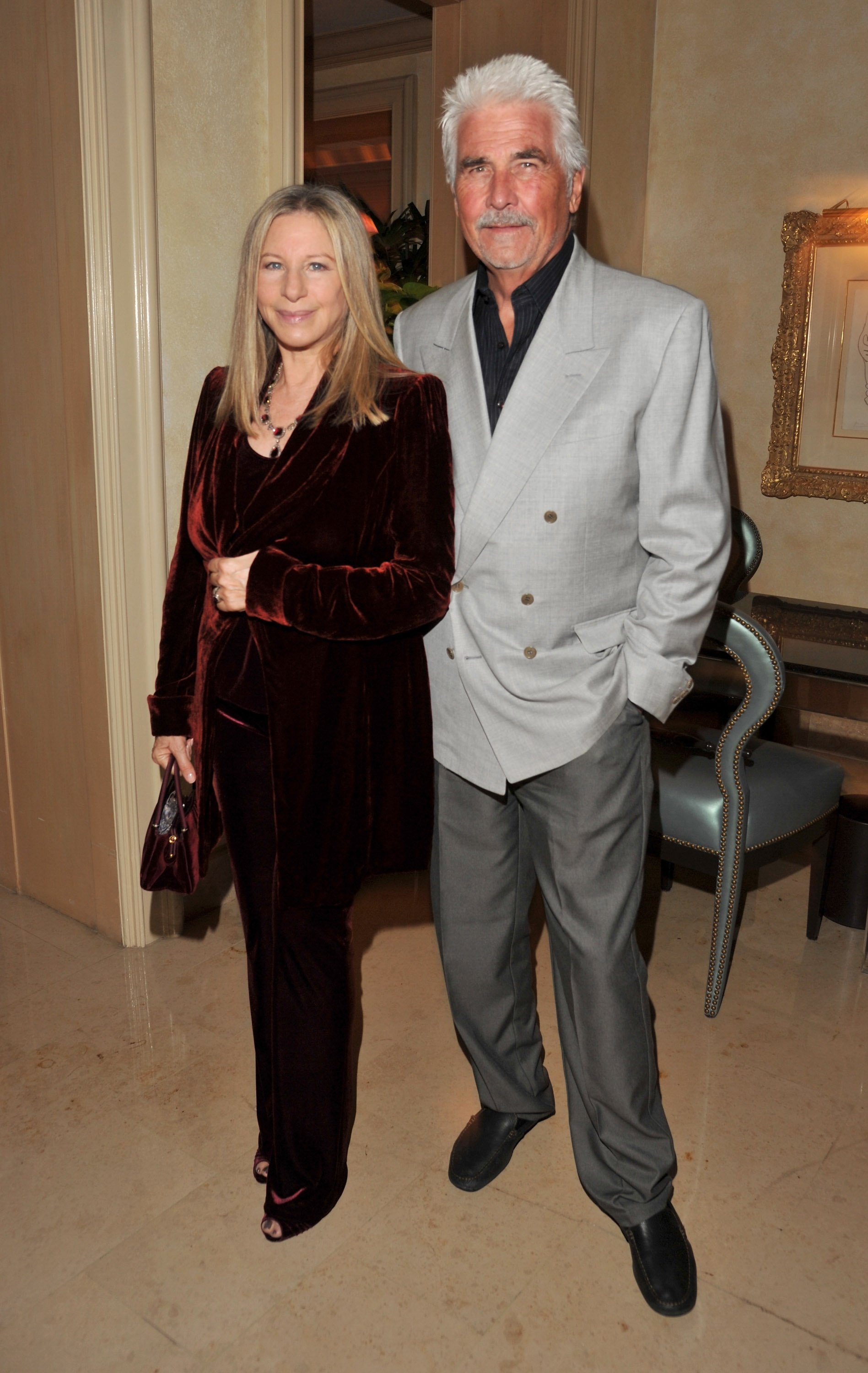 Barbra Streisand and James Brolin at ELLE's 18th Annual Women in Hollywood Tribute on October 17, 2011 in Beverly Hills, California. | Photo: Getty Images
DREAM WEDDING OF THE STAR COUPLE
The blind date, a sumptuous dinner, and the funny remark made Brolin fall in love with the Academy Award winner. The two went on to have a whirlwind romance.
A few years later, Streisand and Brolin happily tied the knot in 1998. The beautiful bride shimmered in a crystal-beaded wedding gown with a 15-foot diaphanous veil.
Brolin wore a sharp black and white suit. More than a hundred guests attended the wedding day, including couple John Travolta and Kelly Preston, Tom Hanks, his wife, Rita Wilson.
Travolta shared that he and Preston cried during the ceremony and described the event as the most beautiful wedding they attended. Meanwhile, Brolin said he was the happiest man in the world.
Brolin said he and the 80-year-old music superstar grew closer than ever in a recent interview.
The couple's family grew emotional during the pair's unforgettable wedding. Brolin shared that he could not describe how happy he felt about marrying the acclaimed singer late in life.
Marrying Streisand is Brolin's third time at love, while it's the second time for the "Yentl" actress. Brolin previously wed actresses Jane Agee from 1966 to 1984 and Jan Smithers from 1986 to 1995.
Streisand was married to actor Elliot Gould from 1963 to 1971 and shares one son. Jason. As for Brolin, he shares two sons Jess, and Josh, with Agee. He shares daughter Molly with Smithers.
PEOPLE TOLD HIM IT 'WOULDN'T WORK'
The pair's relationship grew stronger every year. While most celebrity couples separated during the lockdown amid the pandemic, Streisand and Brolin remained together throughout the quarantine.
Brolin said he and the 80-year-old music superstar grew closer than ever in a recent interview. The 81-year-old actor revealed they fell in love again last year.
The "Life in Pieces" actor added that being stuck together at home with Streisand led them to be intimate and sweet with each other amid the health crisis. They also worked out their differences.
Brolin recalled that his friends told him his marriage with Streisand would not work. He also heard people say that the "Funny Girl" actress was a "tough one" to be in a relationship.
But the brilliant actor said he and his wife are in a "perfect situation." Brolin, known for his calm personality, stated that he likes women that can speak their minds. He found that quality in Streisand.
Brolin said he admired how the dazzling actress pushed him to accomplish ordinary things he would not normally do. He thanked his wife for changing his perspective on how he acts towards other people.
HOW IT GOES
Despite people casting doubt in their relationship, Brolin proved them wrong. Now, he and Streisand are still together for 23 years. The actor shared their secrets to a long-lasting marriage.
Brolin said negotiation and kindness are essential keys to a successful union. He also thought that having a marriage counselor helped them get through challenging times.
Giving gifts worked well for Brolin. He said he would sometimes surprise his gorgeous wife with beautiful items, such as creating a piece of jewelry for her.
With Streisand beside him, Brolin feels over the moon even after being together for over two decades. He said meeting his life has was the best thing that happened to him.
He admitted they still feel like lovestruck teenagers. He recalled communicating with Streisand through a telephone while in the Philippines for a location shoot. There were no mobile phones.
Despite its expensive long-distance charges, they would talk on the phone three to five hours a day. Brolin said calling the actress from a far country cost him $5 per minute.
The two-time Golden Globe winner has been cool and content with where he is right now. While there's nothing much going on with Streisand's career, Brolin has three new projects underway.
Besides loving his wife and family, Brolin shared that he loves working. The devoted husband noted that he described working like gold and wanted to achieve more in his career.
Brolin has been active more than the people his age. Currently, he narrates the Netflix series "Sweet Tooth," which is about a post-apocalyptic world of hybrid animals.
The award-winning actor said he never thought about creating a legacy in the industry, adding that he had not done anything worthy of leaving a mark. He remains optimistic that his time will come soon.
Please fill in your e-mail so we can share with you our top stories!