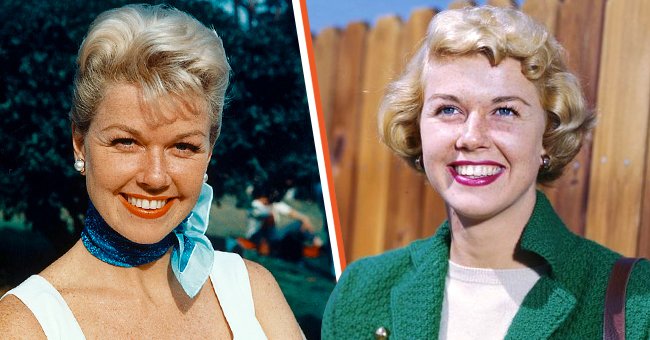 Getty Images
Inside Doris Day's $7.4m California Home Where She Lived for the Last 30 Years of Her Life
The "Pillow Talk" star Doris Day whose beauty and talent made her irresistible to watch, chose to live more quietly and modestly thirty years before the end of her life in a $7.4million estate in California. Here is everything about the famous actress's grand property.
Doris Day was America's sweetheart. She was a humble, beautiful, and talented woman who was great at bringing whatever role she played to life. She was admired by many but never quite had a smooth sail in reality.
Day was married more than once, suffered a few heartbreaks despite her breath-taking gorgeousness, and ran into debts. The movie star put her past behind and embraced an interesting future surrounded by adorable animals and a beautiful home.
American singer and actress Doris Day, circa 1955 [left], A picture of Doris Day's mansion [center] American actress and singer Doris Day, circa 1945. [right]
EVERYTHING ABOUT DORIS DAY'S LIFE & CAREER
Doris Day was a shy young girl from Cincinnati, born Doris Kappelhoff, and gifted in entertaining people. Dance lessons filled her early childhood, but as she grew, she became interested in singing and assumed a new identity—Doris Day.
In 1945, she recorded her first hit song, "Sentimental Journey." After that, the singer began appearing in movies, where she showcased her melodic vocals before earning roles as an actress.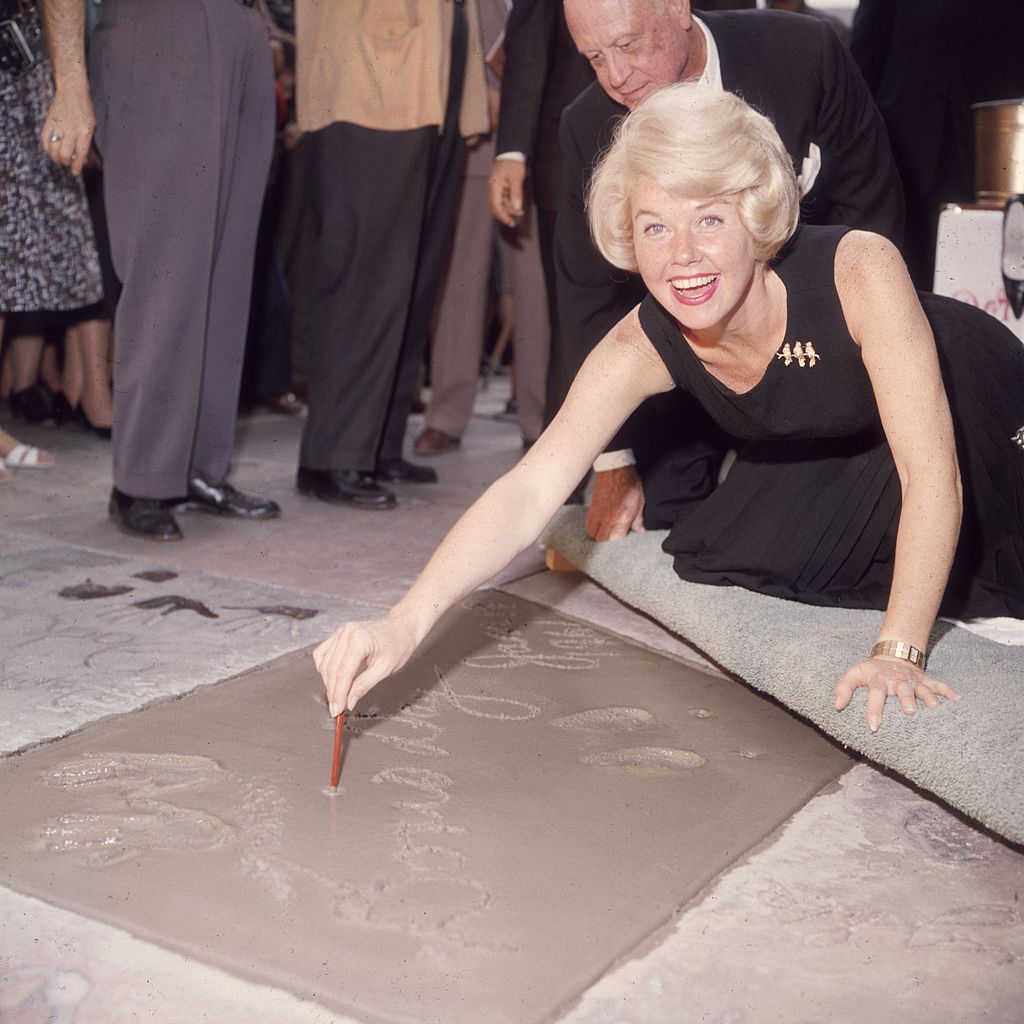 Doris Day signing her name in cement on Hollywood Boulevard, Hollywood, on January 19, 1961 | Photo: Getty Images
Some of her famous works include "Pillow Talk," "Tea for Two," "The Man Who Knew Too Much," the thriller where she introduced her signature song "Que Sera, Sera," and the all-time favorite "The Doris Day Show."
The Cincinnati native reigned for several years, bagging some reputable awards and recognition from the industry and fans who saw her as a woman of exemplary character — simple yet hot, famous yet domestic.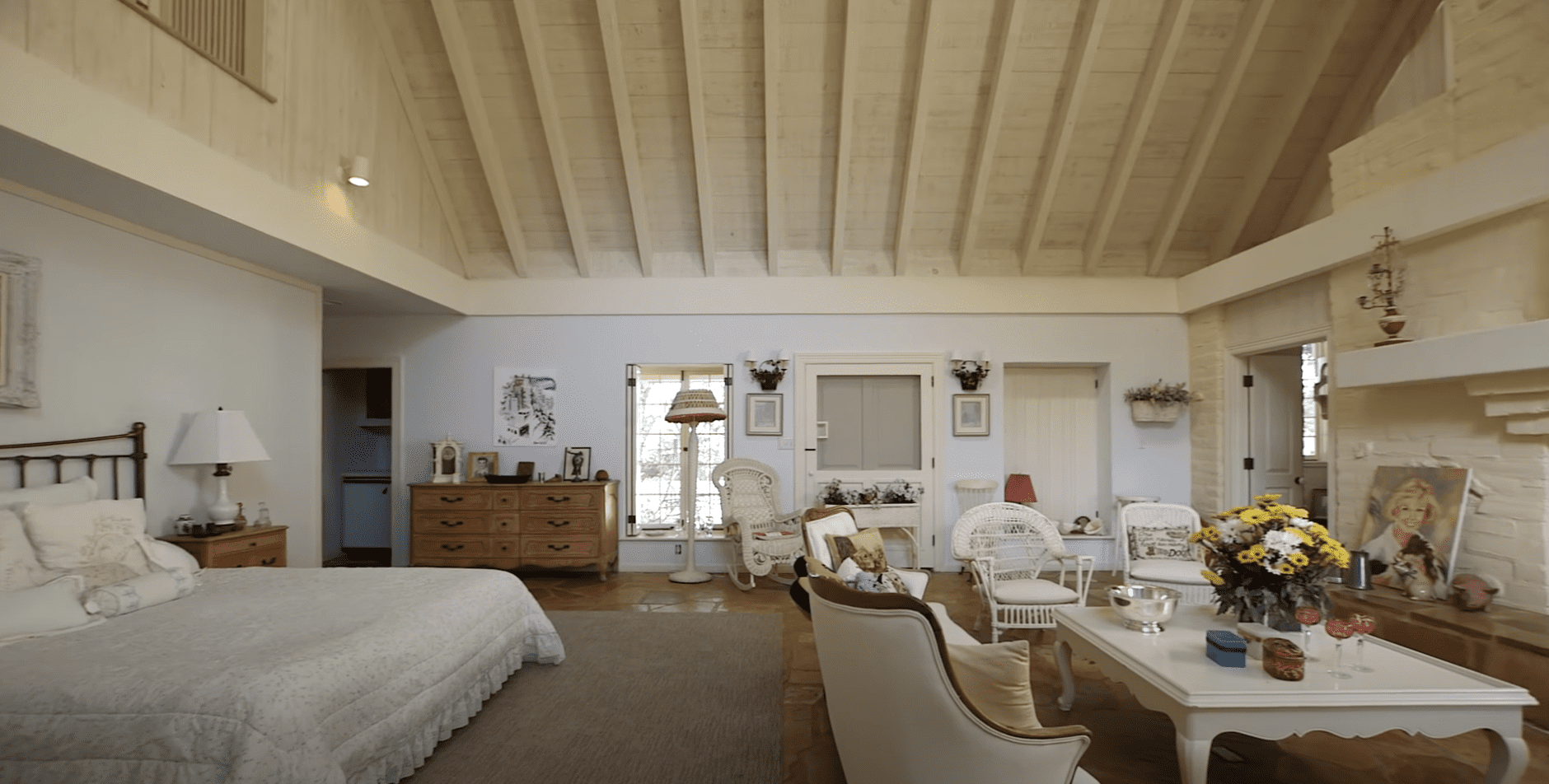 Inside Doris Day's mansion in California | Photo: Youtube/Darren Julien
While she gained fame and admiration outside, she found the aspect of her love life lagging. The actress struggled through abusive relationships and never quite succeeded in finding a Mr. Right.
Her first two husbands were serial cheats. When she married husband number three, Martin Melcher, a producer and her longtime manager, he controlled her finances and left her in a huge debt.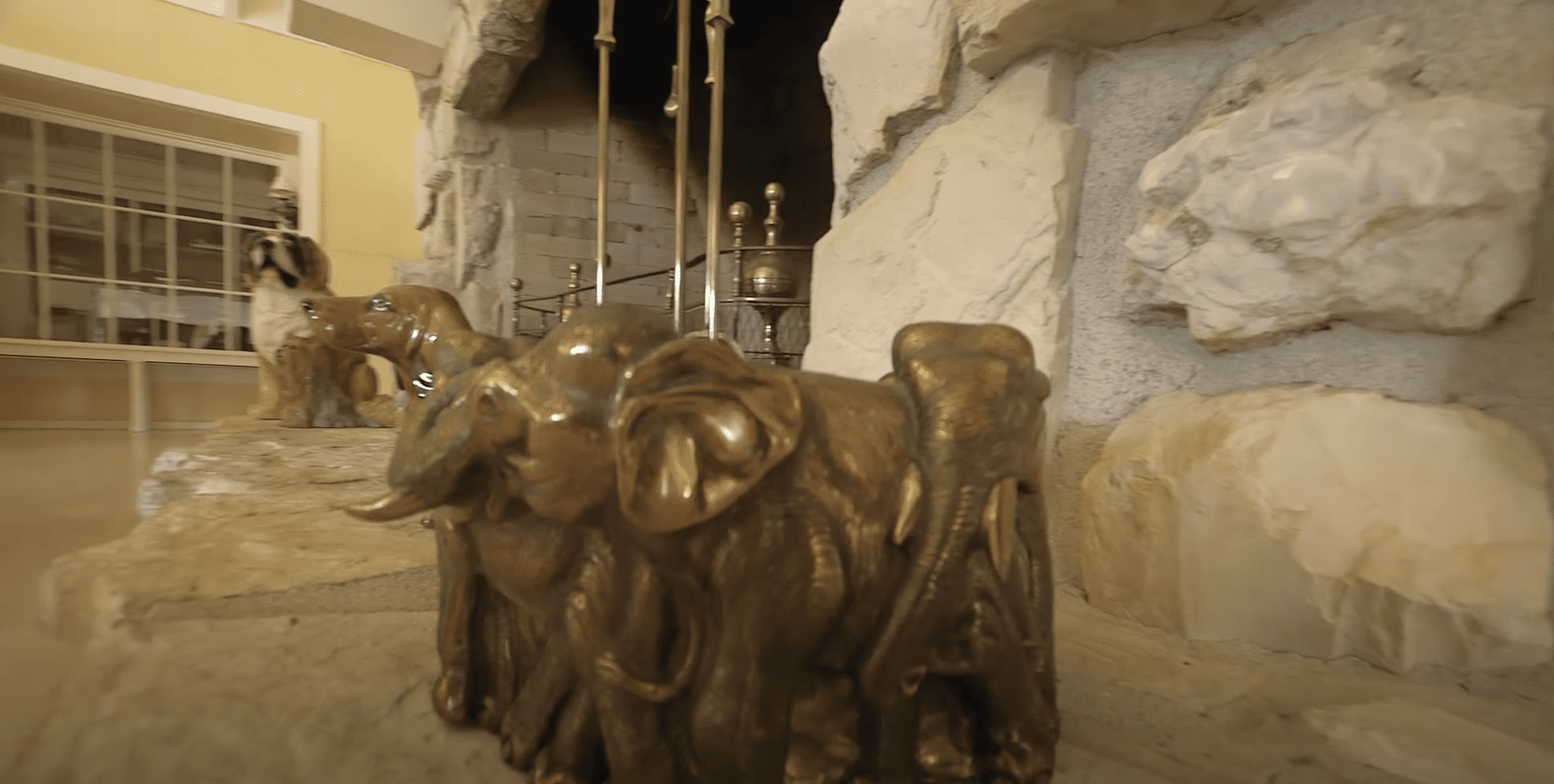 Inside Doris Day's mansion in California | Photo: Youtube/Darren Julien
Her marriage to Melcher was the longest. It caused her the most havoc by draining her physically, mentally, and emotionally. She was depressed and suffered from anxiety due to his controlling nature until his untimely death.
The actress later married Barry Comden in 1976, but they divorced a few years later. They never had kids, just like with her previous two husbands. However, Day gave birth to a son, Terry, while she was married to her first husband.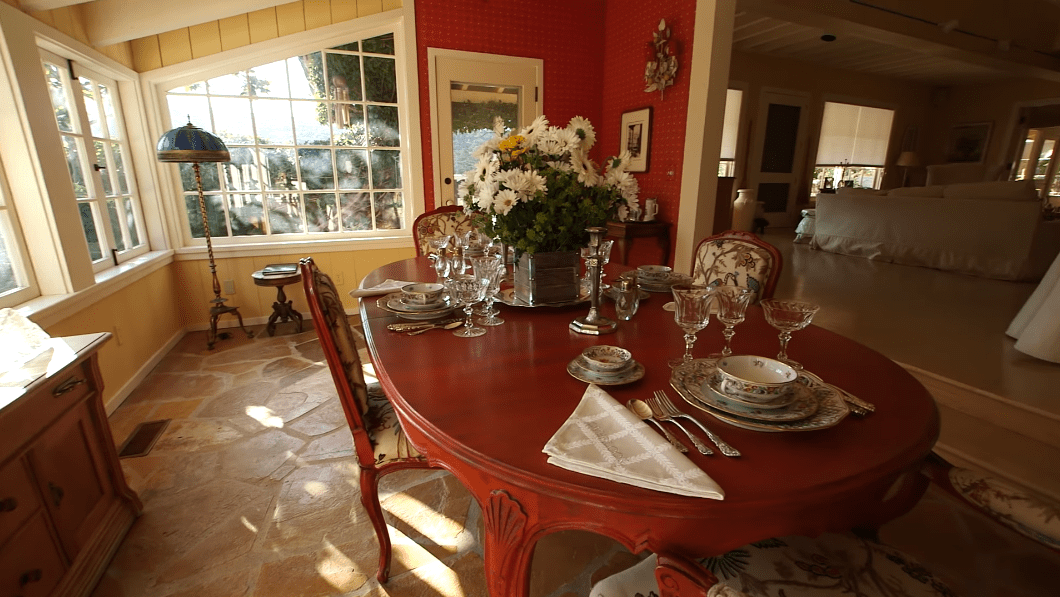 Inside Doris Day's mansion in California | Photo: Youtube/Darren Julien
INSIDE DORIS DAY'S $7.4MILLION CALIFORNIAN HOME
Having spent most of her years in the spotlight, thirty years before she passed away, the actress decided to live a more quiet life, in the company of her beloved pets, enjoying her Carmel Valley home in California.
Last year, Sotheby's International Realty put the home on the market and was later auctioned by Julien's Auctions. The company gave its audience a good view of the property via a YouTube clip from its outdoor surroundings to the indoor finesse.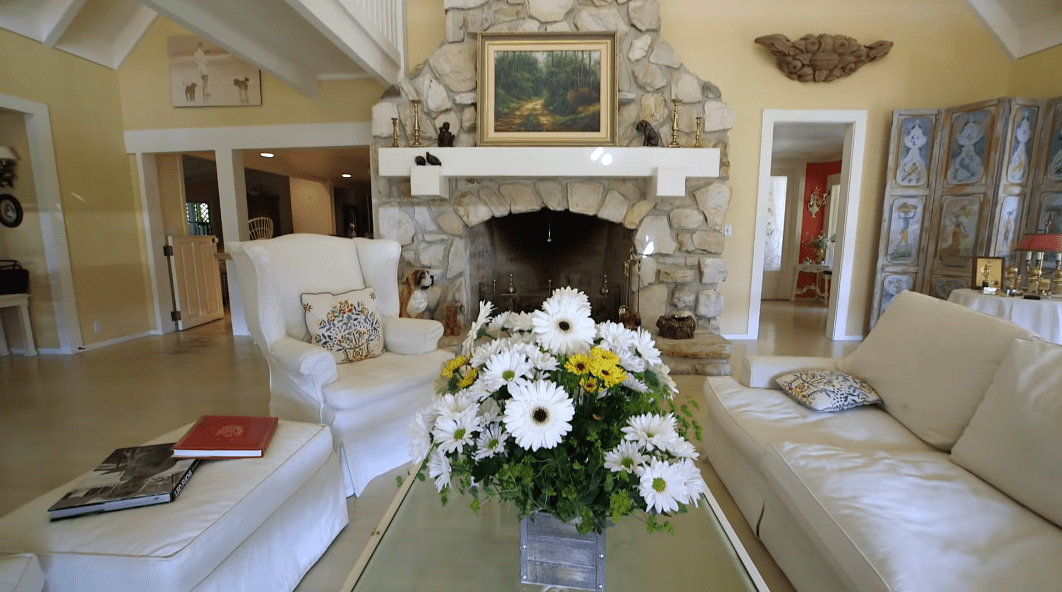 Inside Doris Day's mansion in California | Photo: Youtube/Darren Julien
The selling price was $7.4million, and after it is sold, the funds will be used to support Day's animal charity, "Doris Day Animal Foundation," which she created in 1978.
Where Day spent her final days until her death at 97 was an exquisite yet straightforward home. It possessed a grand living room with a caramel stone fireplace, a kitchen with a space sectioned for dining, one library, two offices, and a spiral staircase leading to three bedrooms.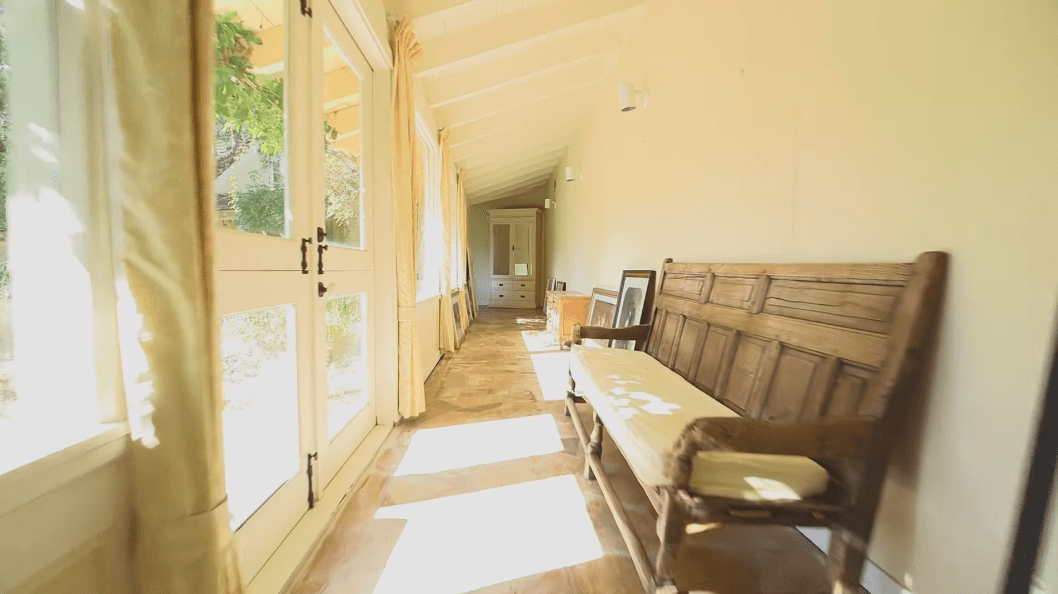 Inside Doris Day's mansion in California | Photo: Youtube/Darren Julien
A one-bedroom guest house is detached from the main building but with similar designs to match the bigger house. The home welcomed a wealth of green oak trees, including other garden plants, showcasing how obsessed the actress was with gardening.
Day lived alone in the building and was conscious of privacy, so it came as no surprise to see that her home had a security fence and a concise house at the gate with a gatekeeper.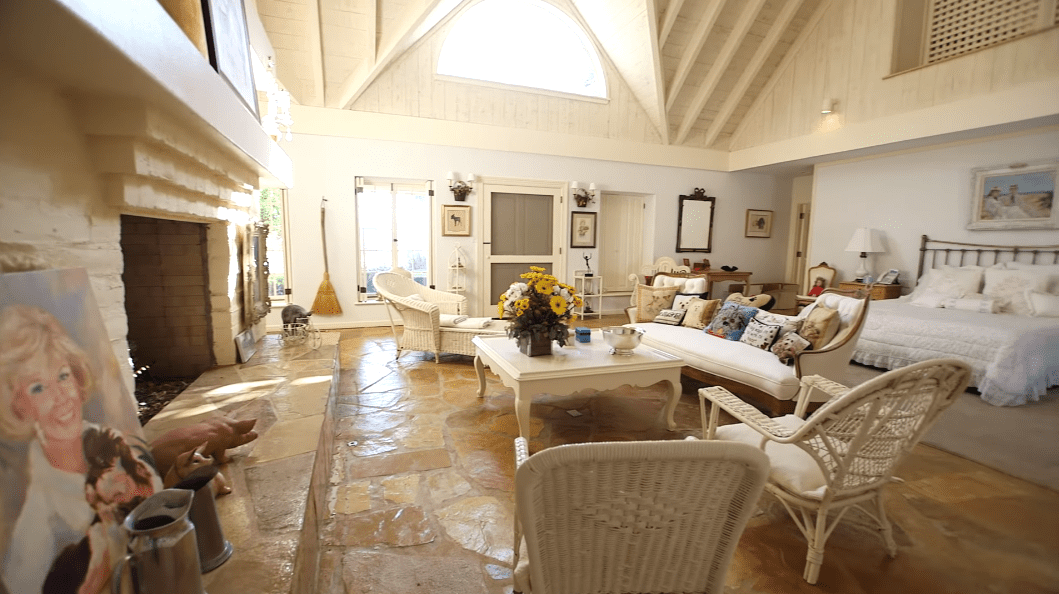 Inside Doris Day's mansion in California | Photo: Youtube/Darren Julien
WHY DORIS DAY RETIRED FROM ACTING
Undoubtedly, Day remains one of the most popular female actresses in America. Her career spanned for more than four decades until she decided to leave the spotlight.
The entertainer did so on her terms and never questioned her decision. Instead, she tried to explain the reason behind such a move.
In 2011, the veteran explained that the thoughts of leaving Hollywood began when she observed that many foreigners were coming and replacing beautiful houses with their designs.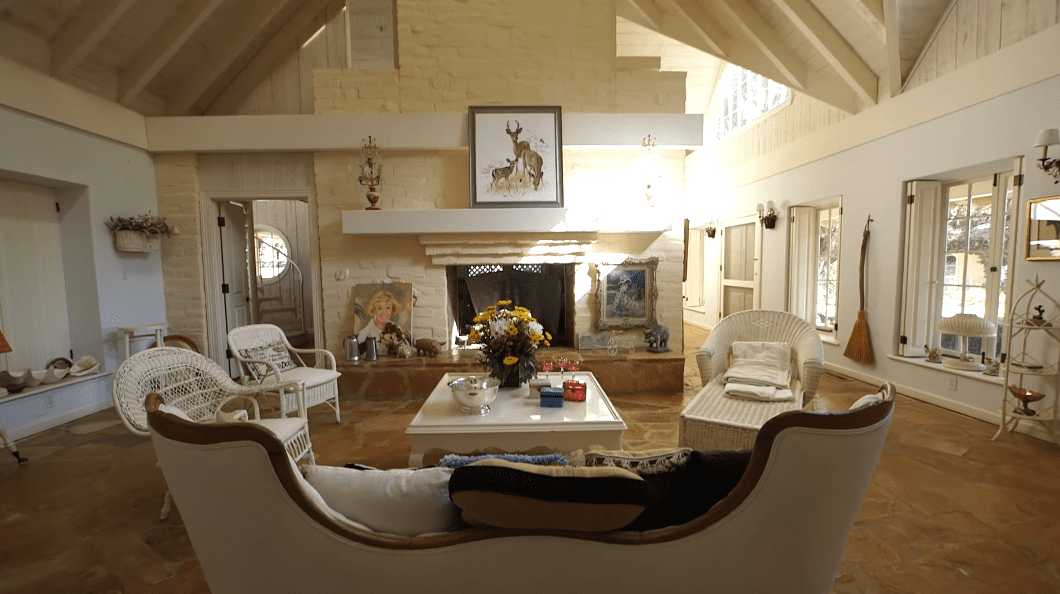 Inside Doris Day's mansion in California | Photo: Youtube/Darren Julien
Day was not impressed with the change, so she left the town to chart a new course. She relocated and focused on herself and her beloved animals.
The actress became an activist seeking and giving better treatments to animals and later established a foundation for the cause.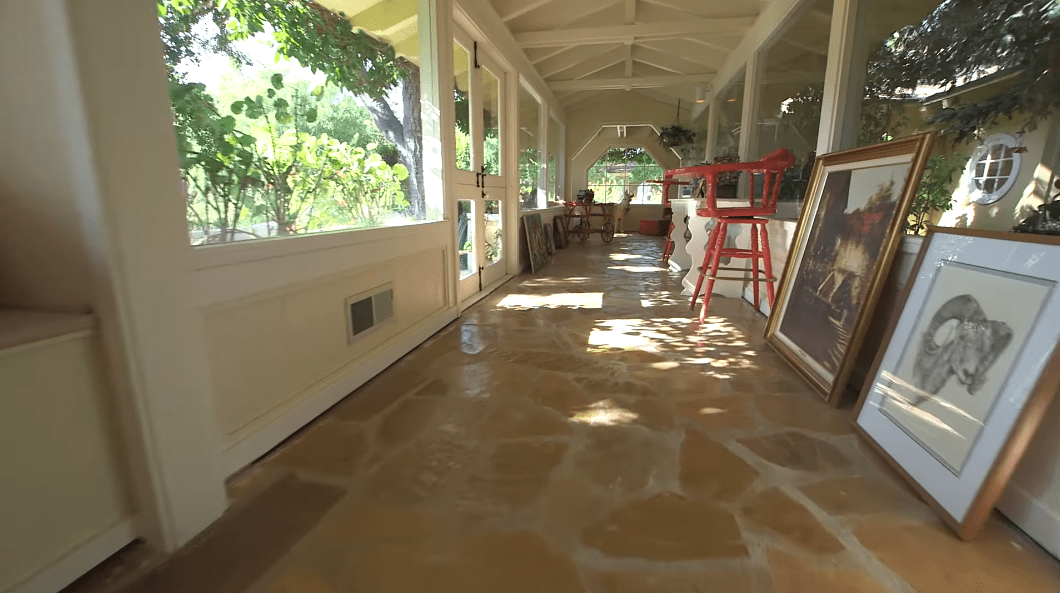 A tour of Doris Day's mansion in California | Photo: Youtube/darrenjulien
After revealing the reason behind her exit, the iconic superstar explained that she fell in love with nature over the years and began to appreciate it in its glorious beauty.
She loved to marvel at the shining sun, enjoyed gardening, and adored every bit of her life while living it to the fullest in her unique way. Apart from that, retirement allowed her to pursue a lifelong dream of saving animals.
An insider mentioned that close friends were not surprised that the actress became involved with animals because she had already displayed interest in them long before becoming a superstar.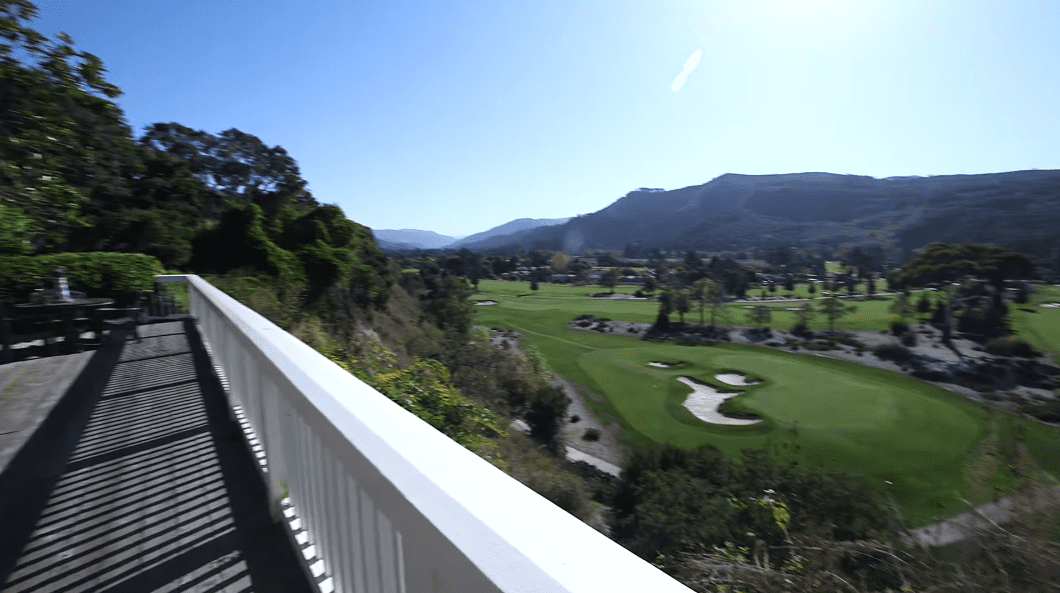 Inside Doris Day's mansion in California | Photo: Youtube/Darren Julien
Day would often move around town looking for stray animals to give shelter and the necessary care when in Beverly Hills. She was a known animal caregiver, with the name "Dog Catcher of Beverly Hills."
After creating an animal foundation, the activist formed a non-profit organization to handle animal overpopulation. She also teamed up with the Humane Society of the United States.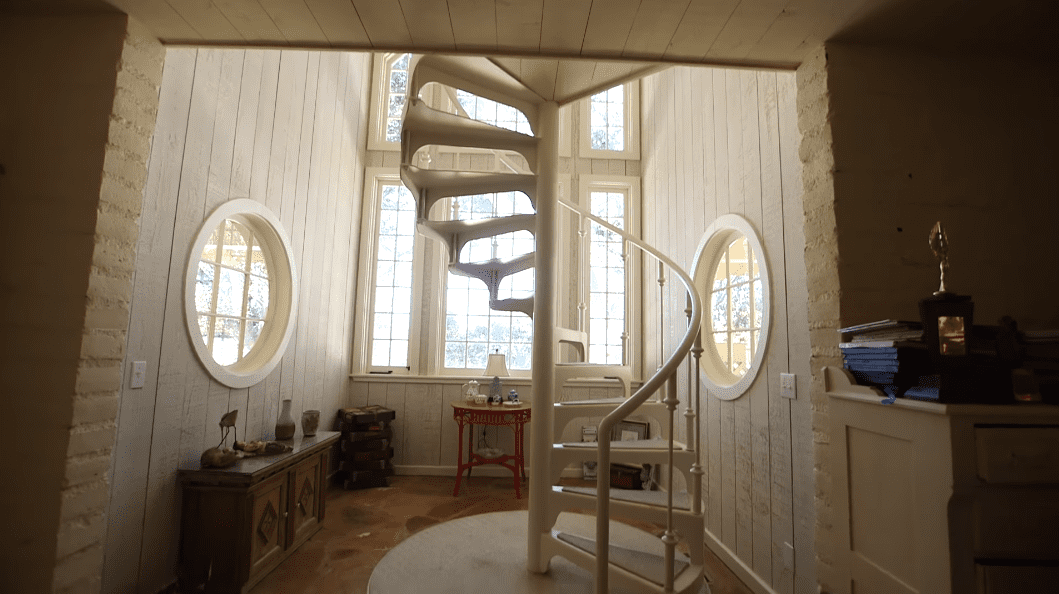 A tour of Doris Day's mansion in California | Photo: Youtube/darrenjulien
WAS THERE A COMEBACK?
The answer to this is no! Day never looked back after dropping the scripts; although many producers tried to contact her, she declined and decided to focus on maintaining a low profile.
While living under the radar, she did not stop helping animals. She had many pets around her and was committed to ensuring that they got the best out of life.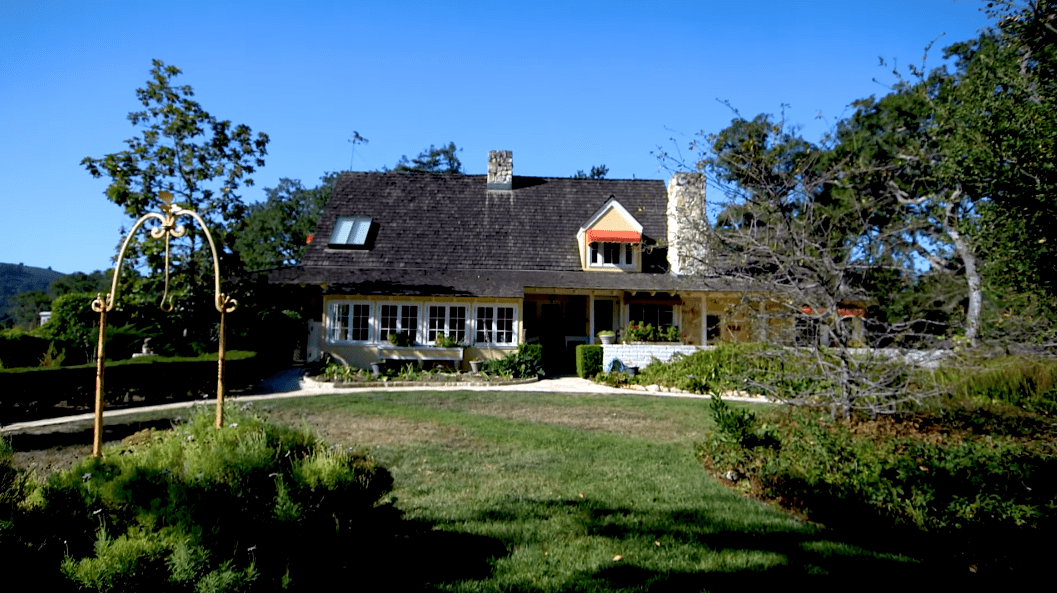 A photo of Doris Day's home in California | Photo: Youtube/darrenjulien
DORIS DAY'S LAST DAYS
Day died in 2019, a few weeks after celebrating her 97th birthday. According to her close pal and business manager, Bob Bashara, she died a peaceful death.
Throughout her years on earth, she adhered to the word of her "Que Sera, Sera" song. The actress accepted what would be and never tried too hard to fight it. Following the icon's death, her manager made some shocking revelations.
He confessed that his most cherished client never quite welcomed the idea of a funeral. Although she did not struggle to change things, she abstained from talking about death, a subject she despised.
It was because she understood that death would keep her away from her prized possessions—her dogs. So she instructed via her will that there should be no funerals, no memorials, and no grave markings.
While she dreaded being away from her heartthrobs, the actress made provisions for them after her death by donating her fortune to her foundation to cater to her animals' needs.
Please fill in your e-mail so we can share with you our top stories!