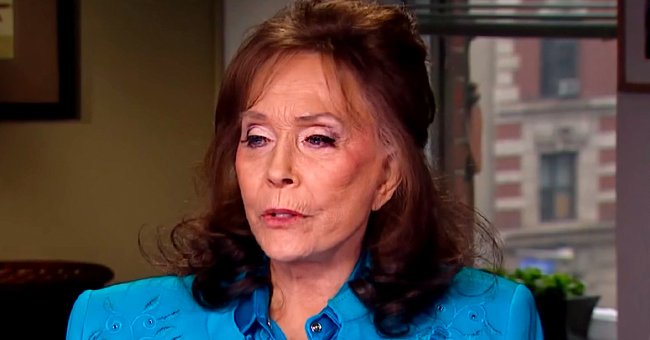 youtube.com/Entertainment Tonight
Loretta Lynn Shares Snap of Late Daughter and Son Whose Passing She Took 'Much Better' than Her Family Expected
In Loretta Lynn's mind, her two late children, Betty Sue and Jack, will always be "forever young." They would be 73 and 72 now if they had not passed away.
Country Singer Loretta Lynn took to Instagram this week to share an adorable black and white throwback photo of her two oldest children, Betty Sue Lynn and Jack Benny Lynn, who passed away.
In July 1984, at 34, Jack passed away after he drowned in Duck River. Jack had mounted his horse at the 5,000-acre family ranch in Hurricane Mills, near Waverly, Tennesse, and went for a ride in the hills.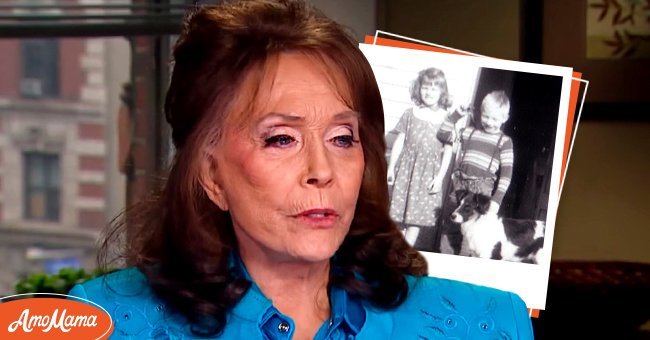 Lorette Lynn pictured in a 2016 interview with Entertainment Tonight [Left] Lynn's late children, Betty Sue and Jack [Right]. | Photo: Youtube/Entertainment Tonight & Instagram/lorettalynnofficial
However, Jack and his horse did not make it home. The following day a sheriff's search found the horse standing beneath a river bluff and found Jack's body in the water close by.
At the time, Loretta was in the hospital for "exhaustion." Upon hearing the news of her son's, her manager, David Skepner, said she had taken the information "better than expected."
However, her calm determiner did not last as her daughter, Patsy, told People that she was torn into pieces over Jack's death, who was her heart's favorite child out of her six children.
Recently, Loretta honored her son as she shared the throwback photo for his birthday. In the photo, Jack posed next to his year and two weeks older sister and a family dog. The loving mother wrote:
"I also can't believe they'd be 73 and 72 years old now. I can't even imagine Jack that old. Forever young in our minds. I don't cry when I think of them—I smile."
Some fans seemed surprised to learn Loretta had lost two children as one Instagram user commented they did not know she lost her two oldest children. Others commented with their condolences, sympathies, and birthday wishes for Jack.
Unfortunately, after Jack's passing, tragedy continued to follow the singer. In 1996 her beloved husband, Doolittle (also known as Mooney), passed away from diabetes and heart disease.
Later in 2013, Loretta was hit with another tragedy when her oldest daughter, Betty Sue, passed away from Emphysema atLorette 64. Betty left behind her two daughters, Loretta Lynn and Audrey.
The two had a close relationship, and Betty even wrote a few of her mother's songs. Under the name "Tracy Lee," Betty wrote "Ain't it Funny," "Love's Not Where Love Should Be," and "When You're Poor."
The most recent tragedy to hit the family came in 2016 when Loretta's oldest grandchild Jeffrey Allen Lynn passed away unexpectedly at 47. He was Jack's oldest son.
Please fill in your e-mail so we can share with you our top stories!