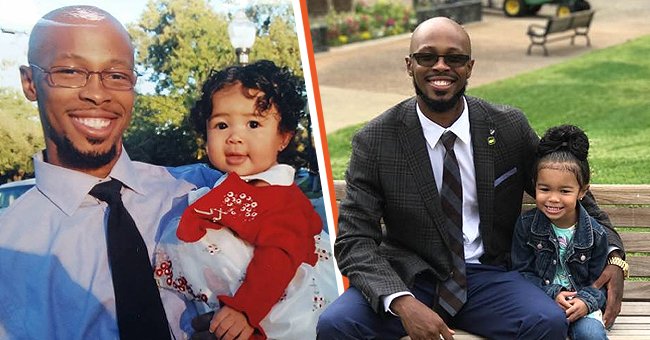 facebook.com/christopher.emanuel.522
Mother Secretly Gives Daughter up for Adoption — Father Finds Out and Fights to Win Her Back
Christopher Emanuel faced a fierce battle to win custody of his daughter after his girlfriend put her up for adoption without his approval. Did he win? Continue reading to find out.
In 2014, a South Carolina man, Christopher Emanuel, made the headlines after he fought for the custody of his daughter, Skylar, who was put up for adoption without his permission.
In an interview with ABC News, the man revealed that he feared he would never set eyes on his daughter again, as he engaged in a lengthy court battle after his girlfriend gave her up without contacting him.
According to Emanuel, he was hurt and confused because he wanted to be there for his daughter. But, after hearing the news of his daughter's adoption, the father turned to the Court system in Aiken County, where Skylar was born.
Under Southern Carolina law, an unmarried father could sign up on the responsible fatherhood registry — an online database through the Department of Social Services that let the state know if a man fathered a child.
A report revealed that Emanuel added his name to the registry on February 4, 2014. Fifteen days later, the adoptive parents filed a motion to adopt Skyler.
However, the South Carolina man was not included in the documentation as Skyler's biological father, despite being listed as such on the registry.
At the time, Skyler was already living in San Diego, California, with the prospective adoptive parents, where her name was changed. Emanuel claimed that he had medical documentation that showed his daughter bore another name and was never legally adopted.
According to court documents, the man's paternal rights were terminated without permission.
Rather than give up on his daughter, Emanuel contested Skyler's adoption. According to court documents, the man's paternal rights were terminated without permission. Emanuel was desperate to do anything to get his daughter back, including adopting Skyler back with the help of his lawyers.
However, his desperation did not last for more than a year, following the court's decision to grant the man sole custody. Happy about winning his daughter back, Emmanuel revealed that Aiken County made him feel safe and filled him with joy.
The Aiken County Judicial Court brought Skyler back home where she belonged. In 2015, Emanuel began the "Sky Is The Limit" Foundation to educate fathers on their parental rights.
He aims at preserving the rights of responsible fathers and bringing an end to predatory adoption trafficking that strips adopted children of their family, identity, and culture.
The foundation also mentors parents amid a custody crisis. It also offers parenting classes and provides resources to willing fathers in need in the form of "daddy dollars."
Please fill in your e-mail so we can share with you our top stories!