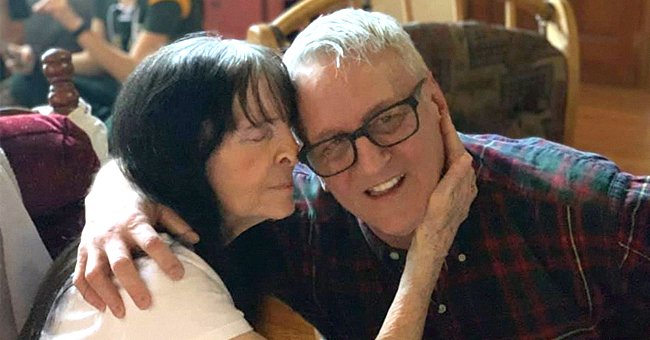 facebook.com/alice.bradford.33 | youtube.com/Inside Edition
Young Mother Forced to Give Her Son up for Adoption Reunites with Him 60 Years Later
A son traveled from Atlanta to Tennessee to meet his biological mother. He looked for her for seven years and finally traced her through a DNA test that led him to his relatives.
Some reunions are heartbreakingly beautiful, but they also take a long time to happen. Nonetheless, the wait is worth it because the moment long-lost loved members embrace each other, nothing else matters.
Sadly, Donny Ballard waited for six decades before finding his roots and reconnecting with his biological family. The only thing that kept him going was the hope he'd meet them one day.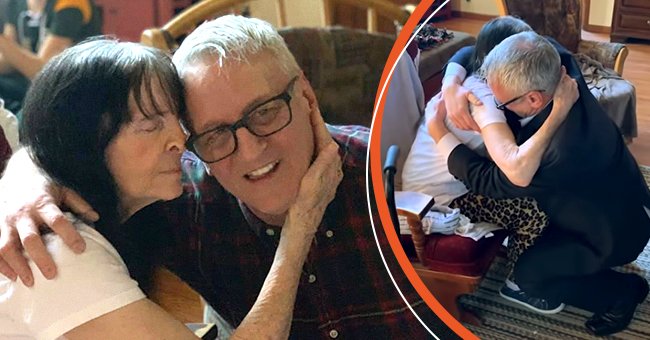 [Left] Donny and Dorothy sharing an emotional moment. [Right] The long-lost mother-son duo share a hug after 60 years. | Photo: facebook.com/alice.bradford.33 | youtube.com/Inside Edition
NAGGING QUESTIONS
Ballard was given up for adoption at birth and spent his childhood in foster care. Fortunately, he grew up in a supportive environment where he was loved and cared for. But a part of him yearned to know his birth mom. He told Inside Edition:
"I used to walk on the beach and look at the sunrise and sunset and see the stars and think who is my mom? Who is my family? Who are they?"
The longing to see his biological mother triggered him to search for his roots and lineage. Luckily, Ballard had his birth certificate, which contained his birth mom's name and signature.
FINDING ANSWERS
With his foster sister's help, he started searching for his long-lost family on Ancestry.com. It took him seven years to find a breakthrough, and he was glad he didn't give up along the way.
Ballard walked inside the living room and sat by his mother's armchair, who became teary-eyed and couldn't stop touching her son's face.
Ballard had always wondered whether he resembled his mother and other family members. The little boy in him wanted to see whether he had his mother's smile or laugh, and the yearning had only grown stronger with time.
A BREAKTHROUGH
His Ancestry.com results matched him with a relative with whom he connected via Facebook. The relative contacted her aunt, Alice Bradford, telling her she might have a long-lost biological brother. Regarding the shocking news, Bradford said:
"I said to my mama, 'It's okay, you can tell us,' and she just started breaking down and crying. She said she had had a son, but her own mother had forced her to give the child up at birth for adoption."
As it turned out, Bradford's mother, Dorothy Marie Pierce-Cohen, had never told her three daughters about their brother but had always secretly carried his memories in her heart.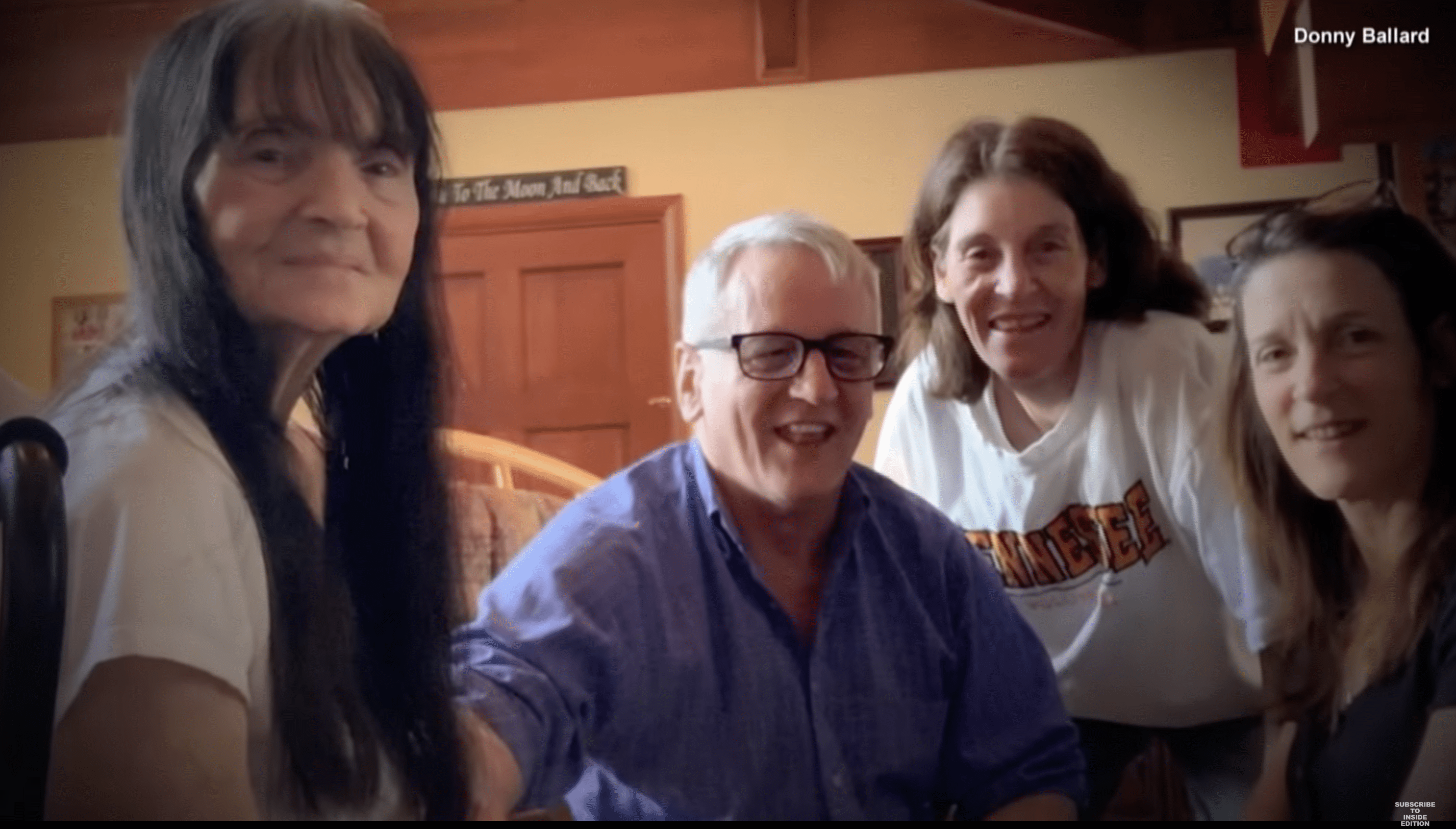 Donny Ballard pictured with his biological mom and sisters. | Photo: YouTube.com/Inside Edition
60 YEARS IN THE MAKING
When she gave birth to Ballard, her own mother forced her to give him up. She was so heartbroken that she moved out of her family home and started a new life. She married and became a mother to five more kids but never forgot her first child.
When Bradford connected with Ballard, he shared his birth certificate with his mom's signature. It was then that the two realized they were long-lost siblings. He drove from Atlanta to Tennessee without wasting time to meet his family.
Bradford captured the emotional moment her 80-year-old mother reunited with her 60-year-old son in 2020. Ballard walked inside the living room and sat by his mother's armchair, who became teary-eyed and couldn't stop touching her son's face.
The two shared a long hug. Ballard also met his three sisters and discovered the family had lost two sons, aged 18 and 21. Regarding the tearful reunion, he shared:
"My little sister, Alice, came up to me at the fireplace and said, 'It's like you never left.' From this day forward, I believe in miracles."
We're glad Ballard found his long-lost biological family, and we hope they create many lovely memories together. If this heartwarming reunion story touched your soul, don't forget to share it with your family and friends.
Please fill in your e-mail so we can share with you our top stories!