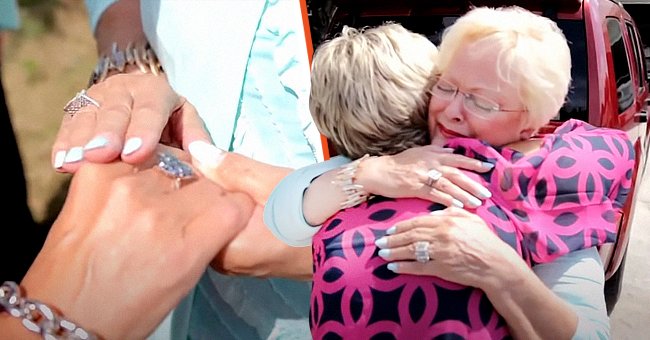 youtube.com/ABCNews
'It Was like She Was Never Gone': Mom Who Gave up Daughter for Adoption Meets Her 47 Years Later
One mother told her newborn how much she loved her, thinking it would be the final moment she would spend with her daughter. However, this prediction may have turned out wrong, but would their meeting go as expected?
Now in her 70's Christine "Chris" Shirley was just 17 years old in the 1960s when she was sent to a home for mothers who aren't married. She became pregnant by her high school boyfriend, who refused to marry her.
With no support and giving the newborn up for adoption, the young mom's heart broke when she was not allowed to hold her baby girl after she was born.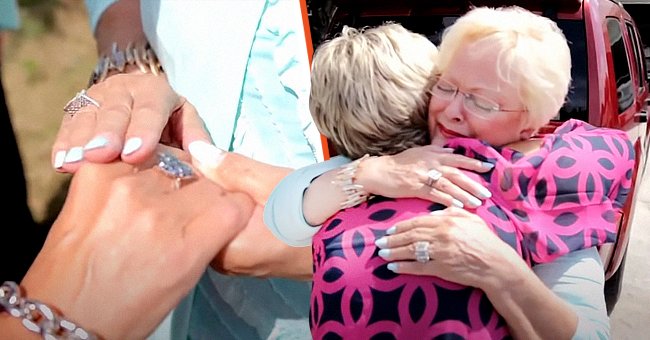 Christine Shirley holding Teresa Stinson's hand [left]; Christine Shirley and Teresa Stinson hugging [right].┃Source: youtube.com/ABCNews
LOW SELF-WORTH
All grown up and having searched for decades, adoptee Teresa Stinson always wanted to know why her biological mom gave her away. The adoption caused her to believe there was something amiss with her. She expressed:
"Even as a young child ... I so internalized that and it became a point that I had a really bad self-image, and I was never good enough."
However, she was completely unaware that her blood-related mother had also tried to find her. A hurdle for them was a law in Ohio that kept adoption records sealed.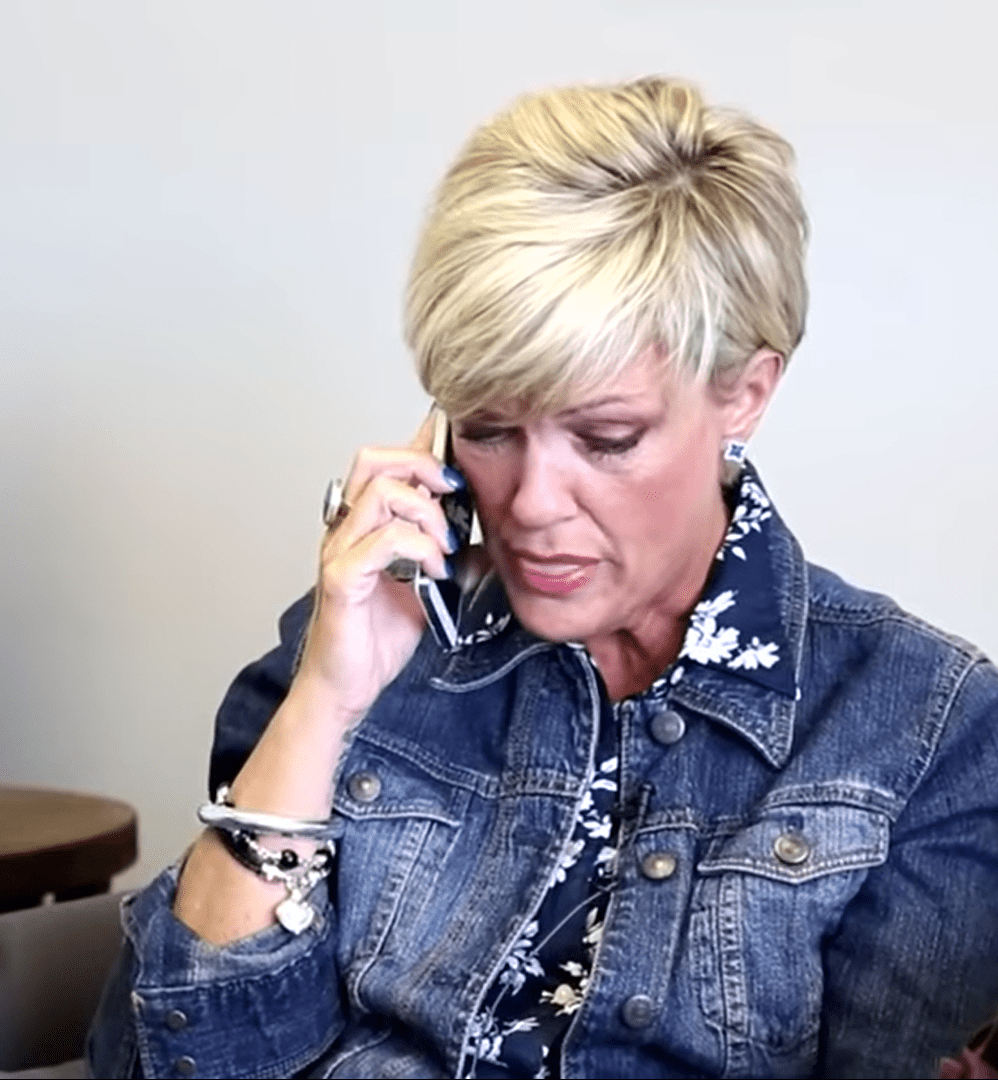 Teresa Stinson talking on the phone.┃Source: youtube.com/ABCNews
A MIRACULOUS DISCOVERY
However, in 2013 a new bill came into place, allowing adoptees to access their birth certificates. The bill was officially implemented in 2015.
When Stinson, then aged 47 years old, opened her original birth certificate, she began to cry. From this, she found a way to uncover her biological mother's telephone number, ready to give her a call and hear her voice for the first time.
You May Also Like: Mother Secretly Gives Daughter up for Adoption — Father Finds Out and Fights to Win Her Back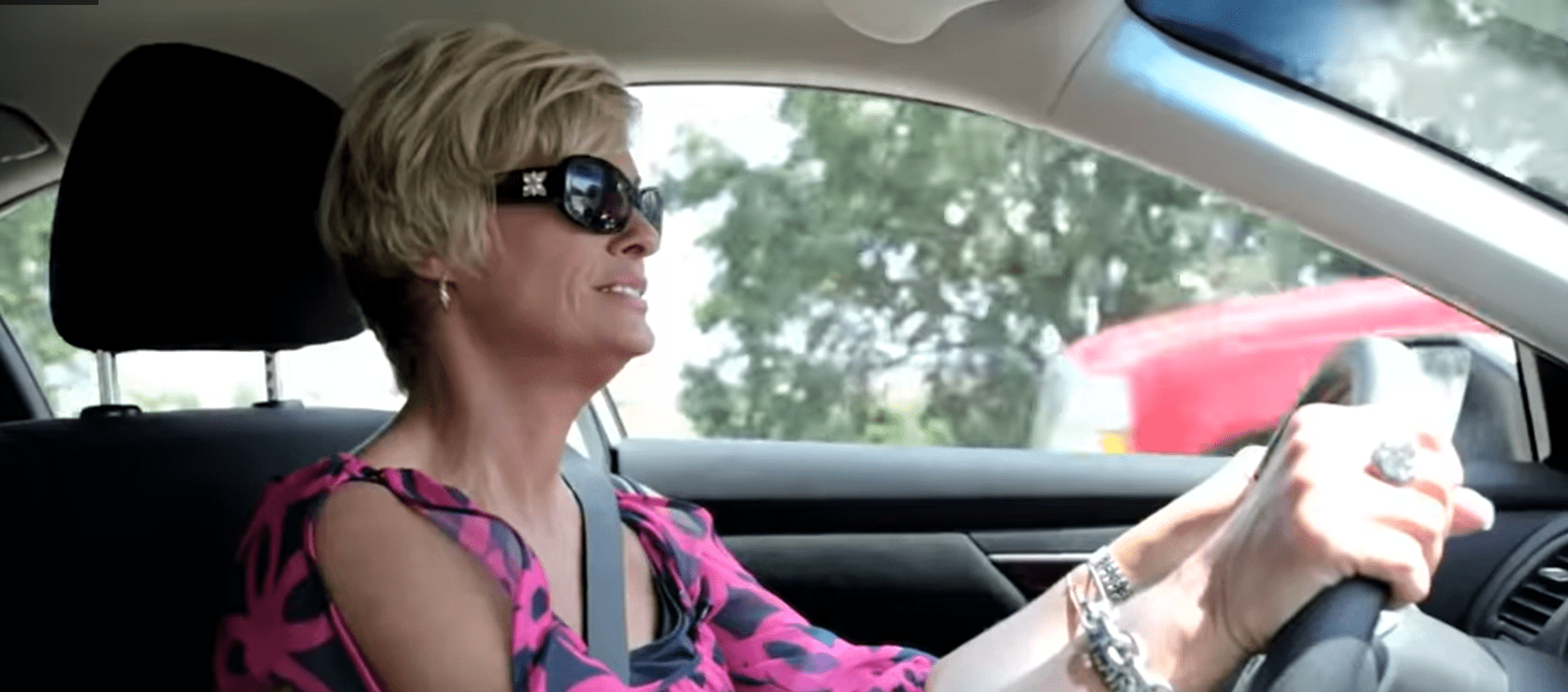 Teresa Stinson driving.┃Source: youtube.com/ABCNews
THE LEAP OF FAITH
Picking up the phone, her blood-related mom answered, and Stinson explained who she was. The then 66-year-old Shirley responded in utter disbelief, exclaiming:
"You're kidding me... It could be my daughter. It could be my daughter. Oh my God, I can't believe this. That's my daughter."
They both began tearing up over the phone as Shirley reassured Stinson that she never wanted to give her up.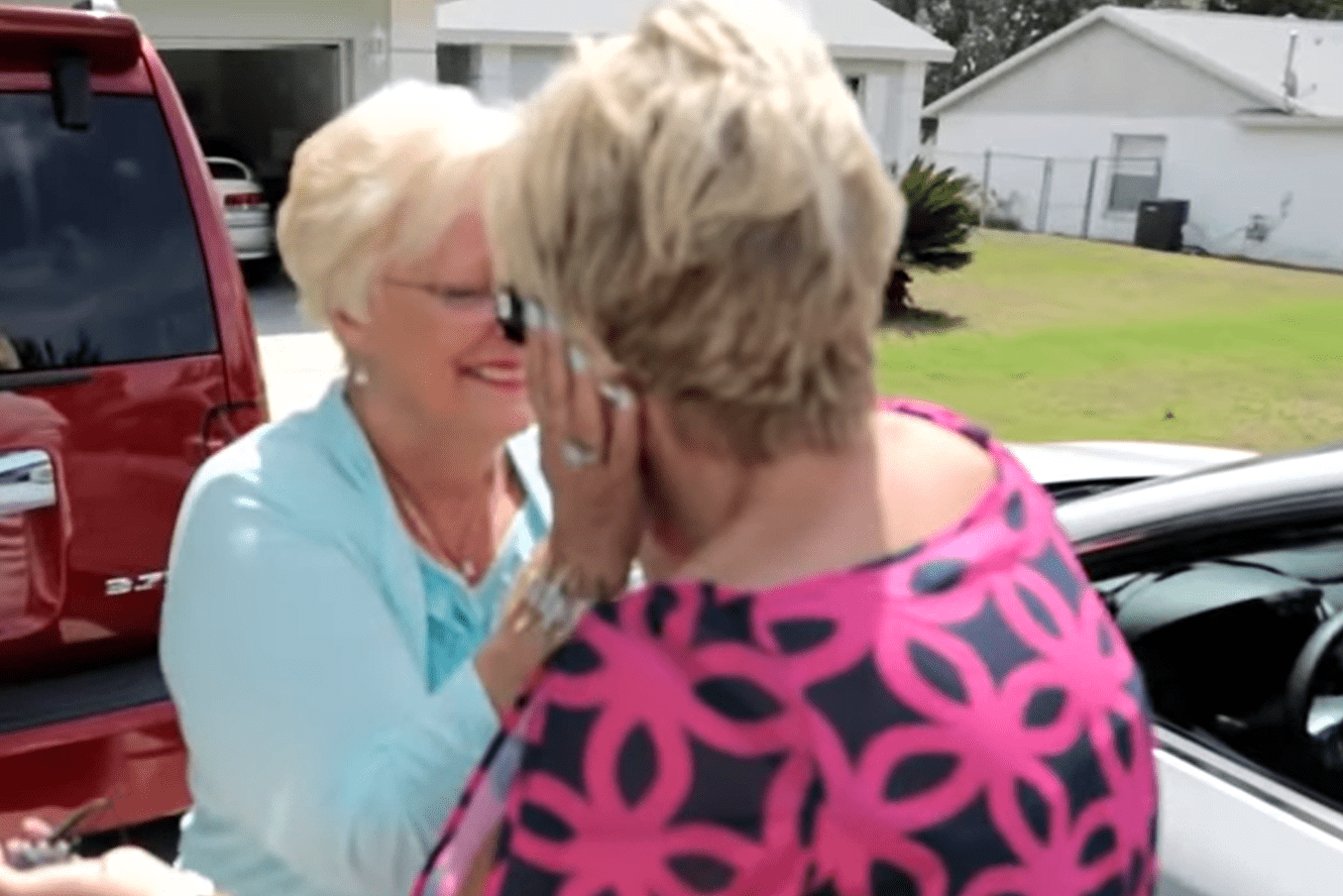 Christine Shirley holding Teresa Stinson's face in her hands and looking at her lovingly.┃Source: youtube.com/ABCNews
TWO TWIN SOULS
The duo then decided to meet in person, and as soon as they saw one another, they embraced, not wanting to let go. Stinson expressed:
"Oh my gosh, you're real!"
Beyond blood, these two share a lot in common. These similarities include hobbies such as gardening and liking similar foods. There was also a sense of instant familiarity between the pair. Shirley said. "It was like she was never gone."
HERE TO STAY
Recollecting the last moment she saw her newborn, Shirley spoke about her newborn baby's tiny hands. The mom said:
"The last time I saw her, I looked through a glass window and I saw her little fingers and part of her head."
A few moments after meeting her biological daughter, she asked if she could hold her hands. This tiny moment was almost as if to say I will hold these hands forever and never let go again.
Please fill in your e-mail so we can share with you our top stories!