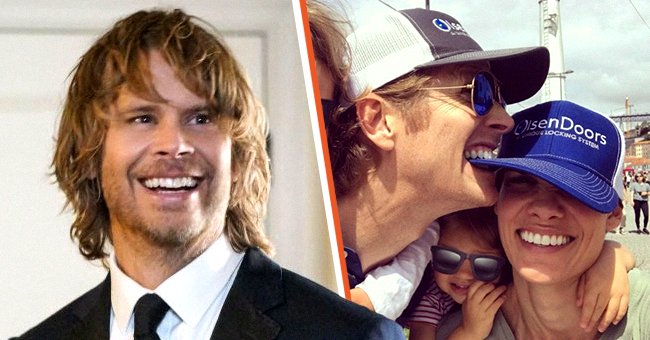 Eric Christian Olsen [Left]. Daniela Ruah with David Paul Olsen and their child. | Instagram/danielaruah \ Getty Images
Eric Christian Olsen Paired Up His Brother David & Daniela Ruah — Inside Their Sweet Romance
Eric Christian Olsen is not just a talented actor; he also knows a thing or two about match-making. His brother and actress Daniela Ruah are now happily married thanks to him. See how Eric played the couple's cupid.
Actor Eric Christian Olsen is best known as Detective Marty Deeks in the "NCIS: Los Angeles" TV series. He also appeared in several films, including "Fired Up" and "Not Another Teen Movie."
Eric has been successful in his career for years. While he is proud of his achievements as an actor, he is also proud of playing cupid for his brother David Paul Olsen and his wife, actress Daniela Ruah.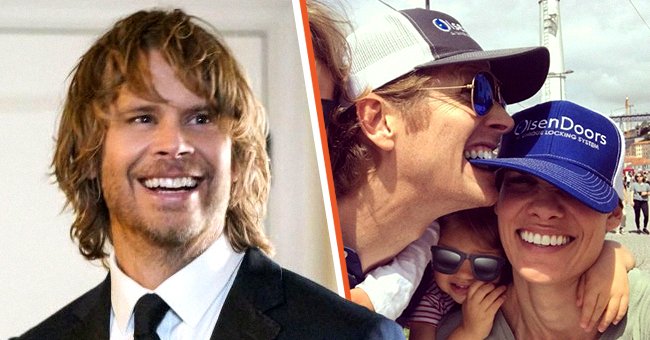 Left: Eric Christian Olsen as LAPD Liaison Marty Deeks in the 2009 series "NCIS: Los Angeles. Right: David Olsen and his wife actress Daniela Ruah with their daughter, Sierra. | Photo: Getty Images
Daniela and David have been married for seven years. The Portuguese-American actress is Eric's co-star in "NCIS: Los Angeles," playing the role of Special Agent Kensi Blye.
David, 45, has served as his famous brother's stunt double in the police drama series. Before becoming a professional stunt man, David was a former member of the U.S. Navy.
David and Eric, both of Norwegian descent, grew up in separate places. The 44-year-old TV actor was born in Eugene, Oregon, while David was born in Moline, Illinois.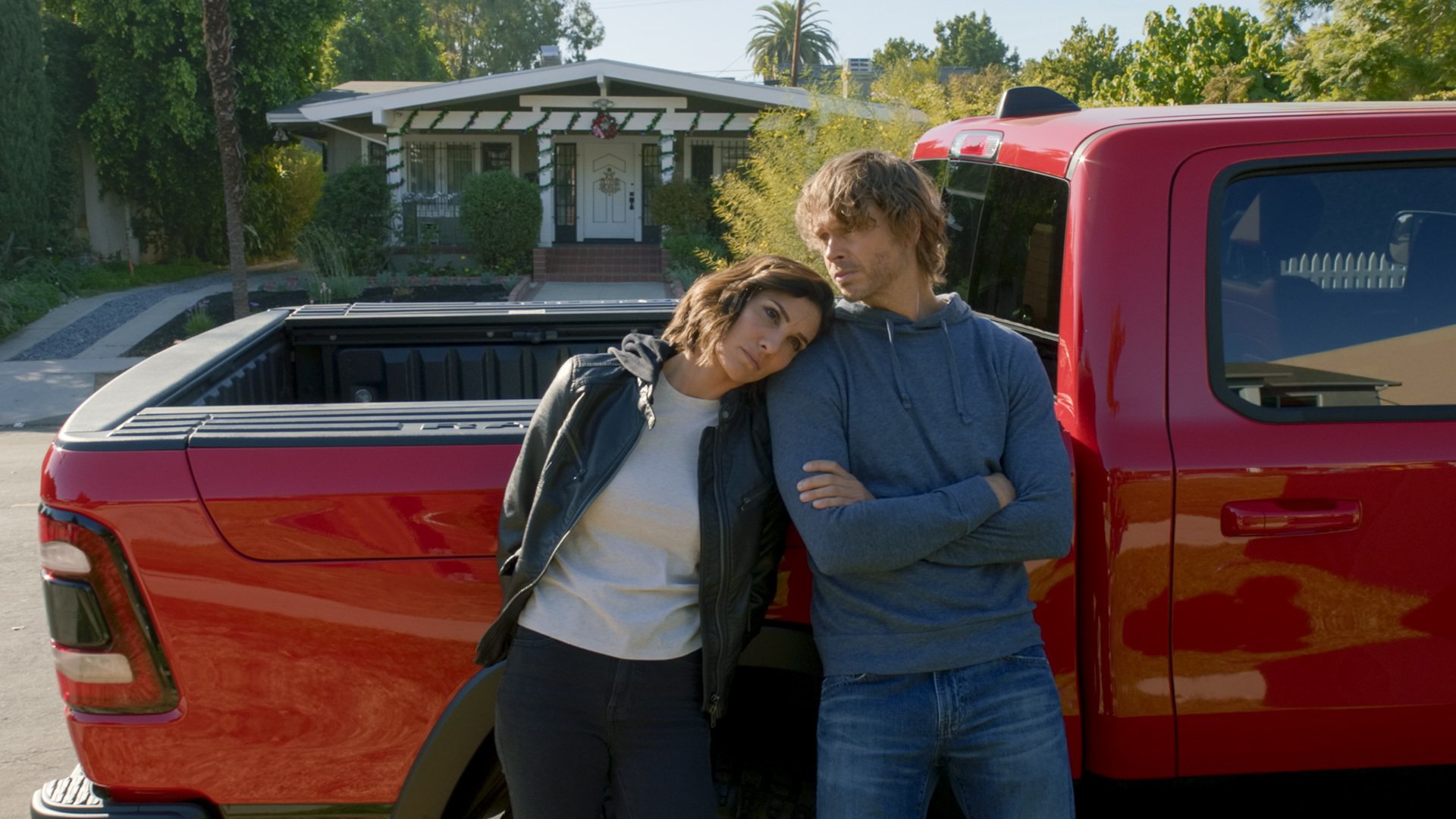 Daniela Ruah and Eric Christian Olsen on the set of the 2009 series "NCIS: Los Angeles. | Photo: Getty Images
ERIC AS EXPERT MATCHMAKER
Although the siblings grew up in different places, David and Eric have grown close for years. Eric even played as a matchmaker to him and Daniela. In a 2014 interview on The Queen Latifah Show, Eric said of the couple:
"When they got together, because [David] came on to do stunts, I would say something nice about her to him and then say something to him about her."
Eric also mentioned in the interview that his older brother and his co-star took a while to warm up since both had been in awful relationships at the time.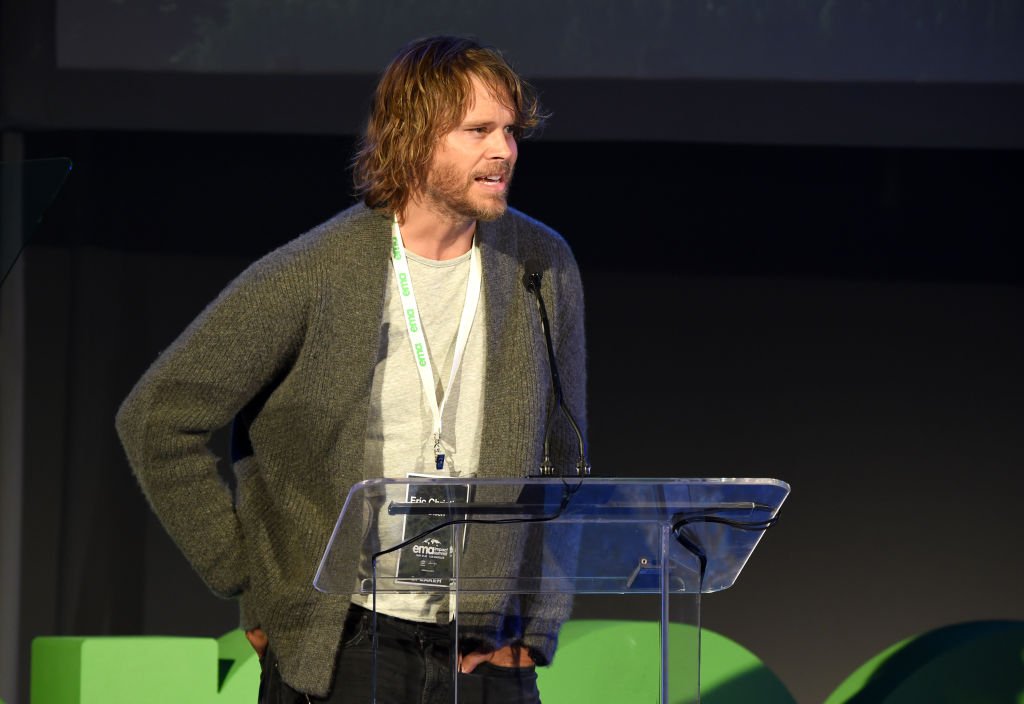 Eric Christian Olsen speaks during the EMA IMPACT Summit at Montage Beverly Hills on May 21, 2018 in Beverly Hills, California. | Photo: Getty Images
DAVID AND DANIELA'S FIRST DATE
Eric thought it would be best if they got to know one another on set, even if it might take some time. As soon as David and Daniela became acquainted, they began dating in 2011. Eric spoke of the pair's relationship:
"And they came into this wonderful relationship. You know, two of my favorite people...[they are ] amazing."
No relationship is without its problems, and David and Daniel were no exception. Occasionally, the couple would argue, but they dealt with their differences smoothly.
THE COUPLE'S INTERFAITH WEDDING
David and Daniela tied the knot in 2014 after dating for a few years. The 38-year-old TV actress took to Twitter about her interfaith wedding as the best week of her life for marrying her best friend.
After seven years of marriage, Daniela and David remain strong as a couple.
Although Eric had a significant role in her love life, Daniela said he stepped back from it. She explained that her co-star allowed her and David to develop their feelings until they fell in love.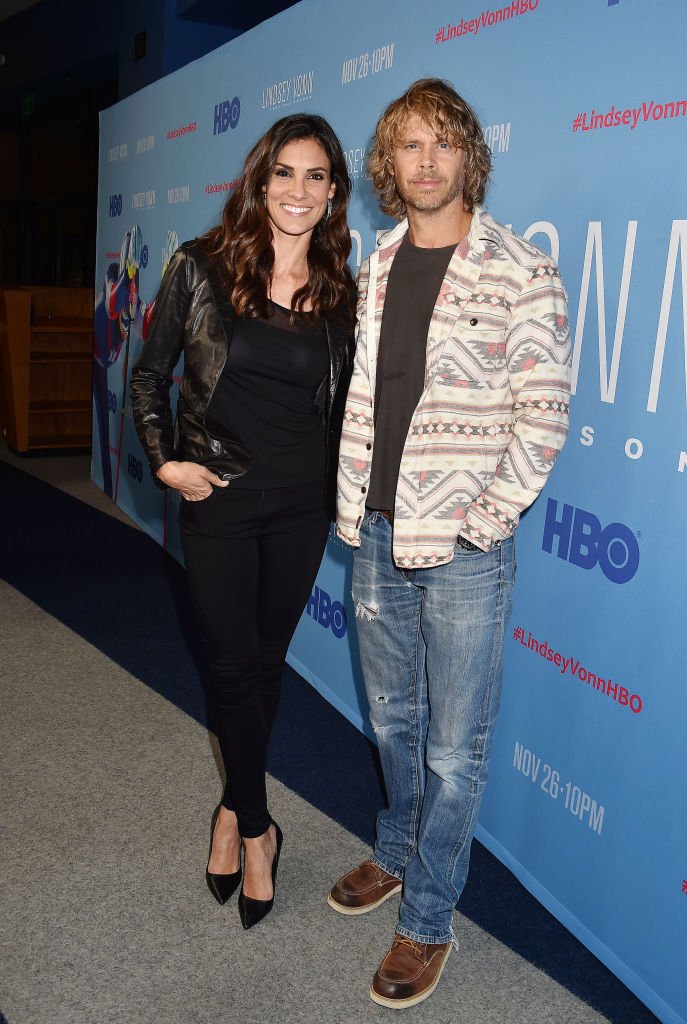 Daniela Ruah and Eric Christian Olsen attend the HBO premiere of the "Lindsey Vonn: The Final Season" at Writers Guild Theater on November 7, 2019 in Beverly Hills, California. | Photo: Getty Images
Daniela and David had a beautiful wedding ceremony in Portugal surrounded by the people they love. They married under a chuppah, a canopy used in Jewish wedding ceremonies.
The veteran actress grew up in a Jewish upbringing. Her father is of Portuguese-Jewish ancestry, while she has Portuguese, Russian, and Ukrainian Jewish heritage on her mother's side.
Both of their fathers officiated the ceremony. Daniela said David broke a glass as part of the Jewish tradition, and they had a wine ceremony where they drank out of a Kiddish cup.
STILL GOING STRONG AFTER 7 YEARS OF MARRIAGE
After seven years of marriage, Daniela and David remain strong as a couple. The renowned actress penned a heartwarming message to her husband in honor of their 6thh wedding anniversary.
Besides sending her wedding anniversary greeting to David, the couple brought their son River and daughter Sierra to Cascais, Portugal, where they exchanged marriage vows.
The "Hawaii Five-O" actress gave birth to seven-year-old River in the early months of 2014. Afterward, she welcomed her five-year-old daughter, Sierra Esther, in 2016.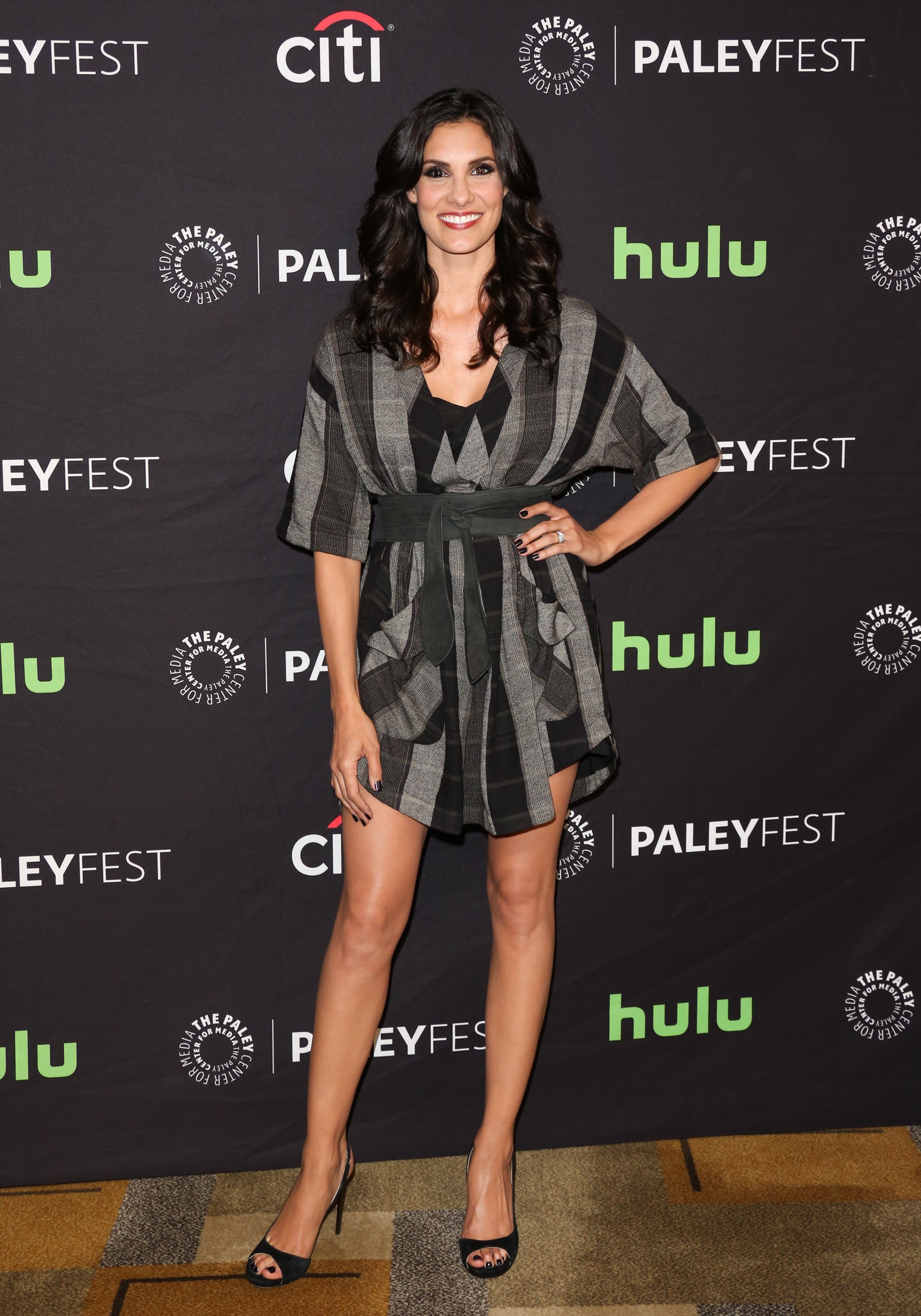 Daniela Ruah attends The Paley Center For Media's 34th Annual PaleyFest Los Angeles "NCIS: Los Angeles" at Dolby Theatre on March 21, 2017 in Hollywood, California. | Photo: Getty Images
The couple has enjoyed spending time with their children. Daniela posted a series of photos on Instagram featuring the kids' activity of the day with their dad, which involved learning about circuits, electricity, and building planes.
David is a hands-on parent like Daniela. The latter uploaded several pictures of her doting husband teaching their children how to build their desks since they will spend another school year at home amid the pandemic.
One of the charming photos showed Sierra drilling through a flat piece of wood as David patiently watched her. Meanwhile, River was in the act of polishing another wood on a table in another snap.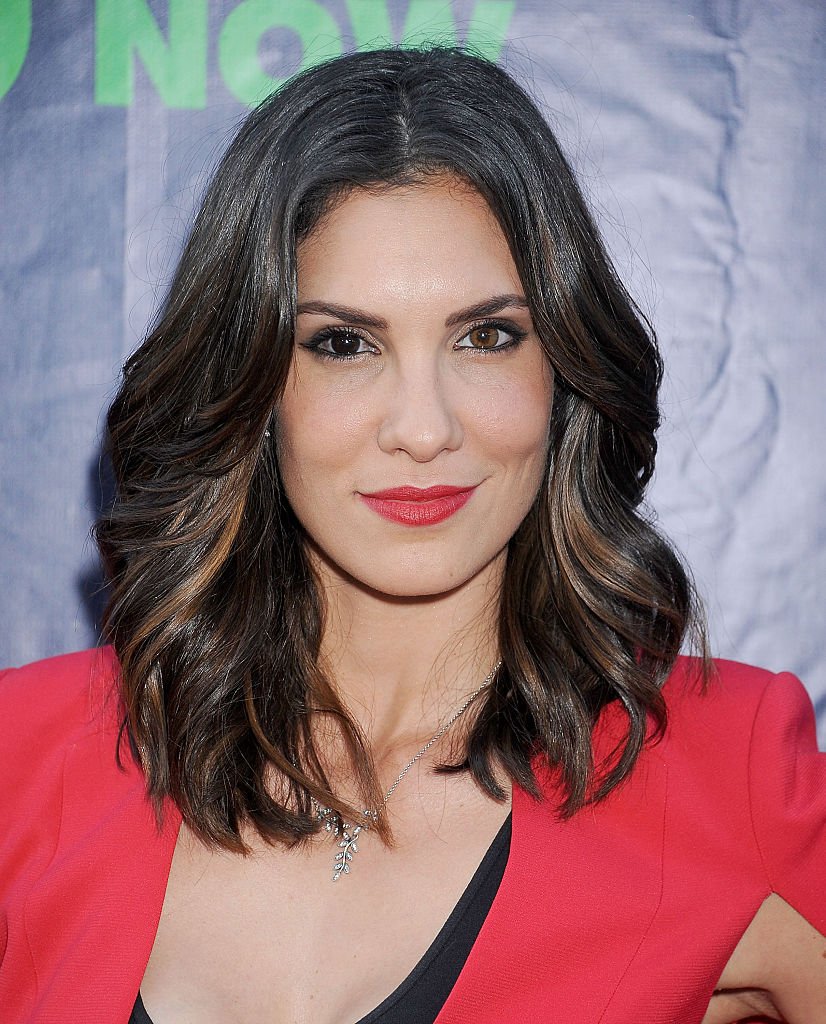 Daniela Ruah arrives at the CBS, CW, and Showtime 2015 Summer TCA Party at Pacific Design Center on August 10, 2015 in West Hollywood, California. | Photo: Getty Images
Along with their time with their children, the couple always made sure to spend precious time together. Daniela shared a sweet photo of herself leaning on her husband's chest in a post-work-out session.
Daniela spoke about the challenges of raising children, especially since she and David are from different religious backgrounds. Amid their different beliefs, the couple found common ground.
The doting mom of two said she and David wanted to teach their children about their respective religions, but they would let the kids choose which religion they wanted to follow.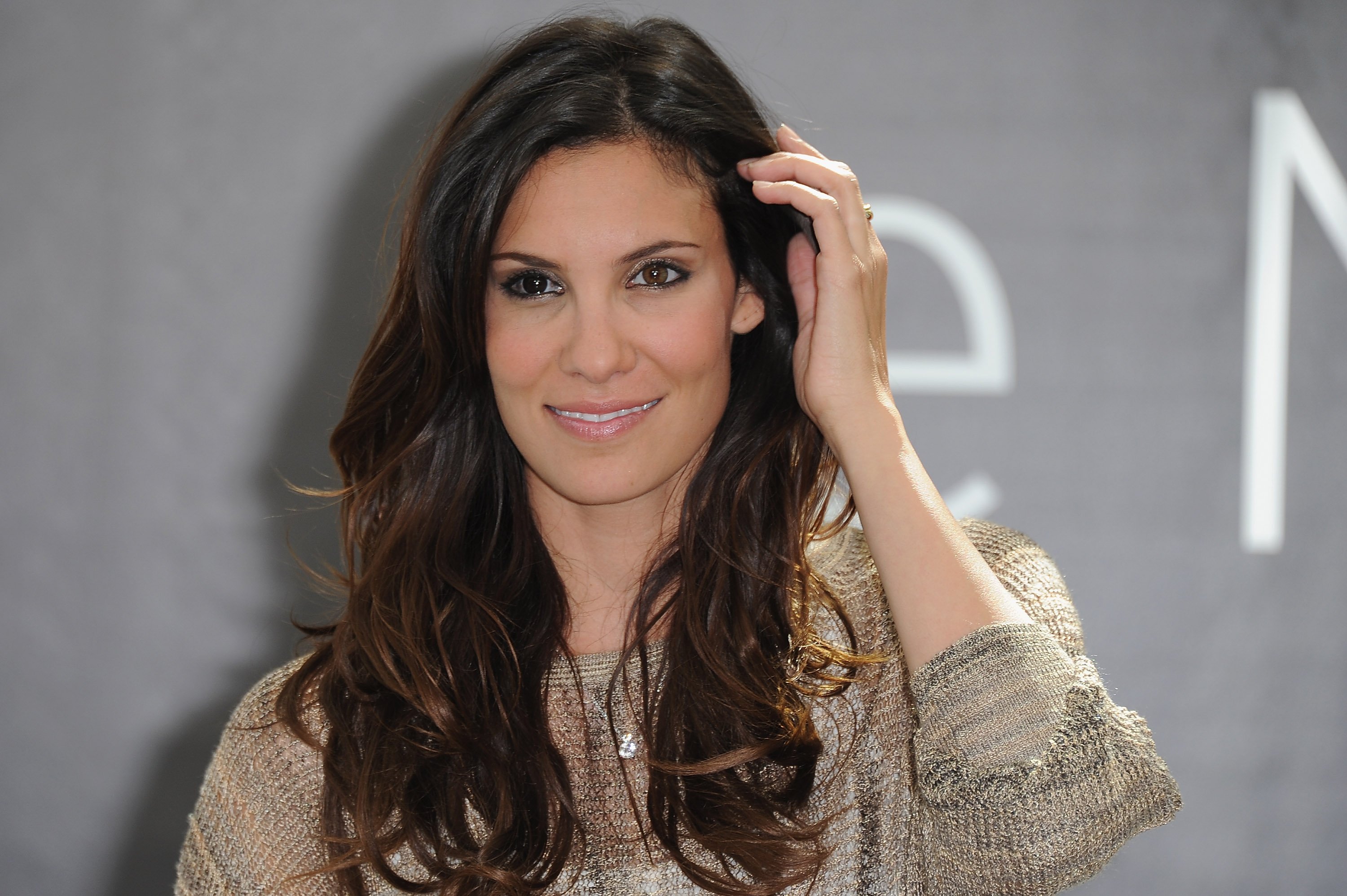 Daniela Ruah attends a photocall for the TV series "NCIS: Los Angeles" during the 52nd Monte Carlo TV Festival on June 12, 2012 in Monaco. | Photo: Getty Images
DANIELA AS A WORKING MOTHER
Since having children, Daniela has juggled work and motherhood, but she has enjoyed both responsibilities. While raising her children, she recently debuted her filmmaking career.
The filmmaking neophyte recently directed the 11th episode of "NCIS: Los Angeles" current season despite the pandemic. She noted that filming the episode had been challenging because of the public health crisis.
According to Daniela, they altered the scripts to reflect the reality of the COVID-19 situation. As part of the pandemic restrictions, they also limit the number of people in each scene.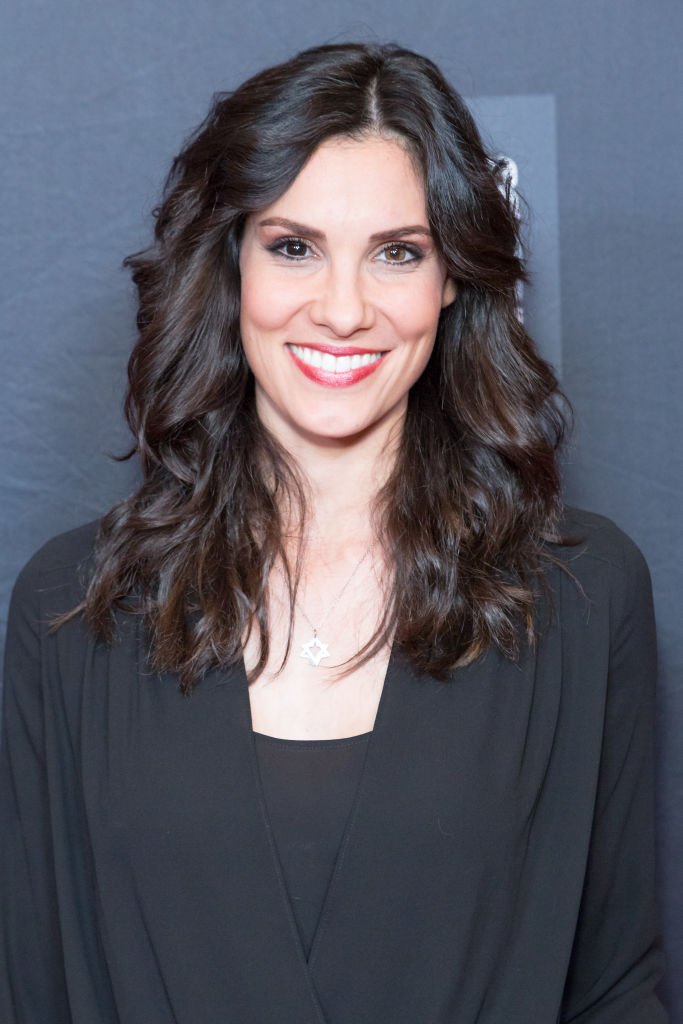 Daniela Ruah attends the United States Holocaust Memorial Museum Presents 2017 Los Angeles Dinner: What You Do Matters at The Beverly Hilton Hotel on March 2, 2017 in Beverly Hills, California. | Photo: Getty Images
Daniela's passion has always been to direct shows besides acting. The stunning actress shared that she wanted to explore the creative side of creating films in the U.S. and Portugal.
Meanwhile, Daniela announced a new fundraising project with Seed Concept, Portugal's sustainable home fashion brand. A portion of the proceeds will go to the St. Jude Children's Research Hospital.
Please fill in your e-mail so we can share with you our top stories!