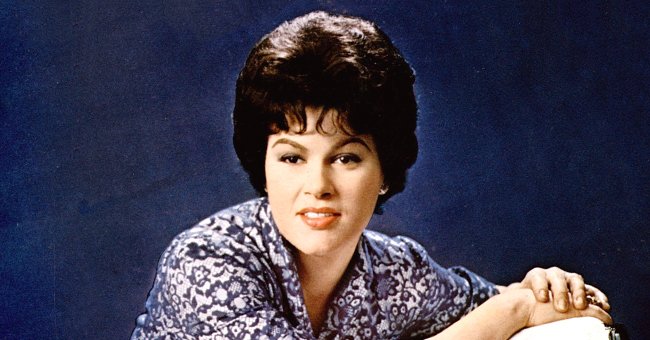 Getty Images
Patsy Cline's Fans Snatched Flowers and Other Items from the Side of Her Grave at Funeral
During her lifetime, country icon Patsy Cline rocked the world of music lovers. She was so cherished that fans went haywire on the day of her burial and parted with some funeral items to serve as souvenirs.
Patsy Cline was arguably one of the greatest country singers to have ever lent her vocals in the 20th century. Unfortunately, while her fame reigned supreme for her evident expertise, Cline's career did not span for long due to her untimely death.
Even in death, the phenomenal music crooner who started from a small town remained a fascination to her millions of fans. This was so intense that on the day of her funeral, many fans left with her funeral flowers to keep a part of her with them. Here's what her farewell day looked like.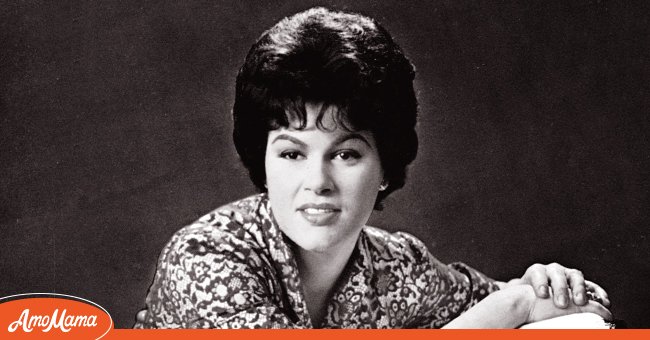 Portrait of Patsy Cline on January 1, 1960 | Photo: Getty Images
WHO WAS PATSY CLINE?
To put it simply, Patsy Cline was that small-town girl who worked her way up the ladder of success. It is safe to say this short description resonates with many success stories in the entertainment world, but Cline's life story is a fascination in itself.
She was born in Winchester town in the Shenandoah Valley of northern Virginia, where nothing out of the ordinary happened. Cline's pal and first producer, Phil Whitney, once described the town as a place where hardworking people lived to sustain their families.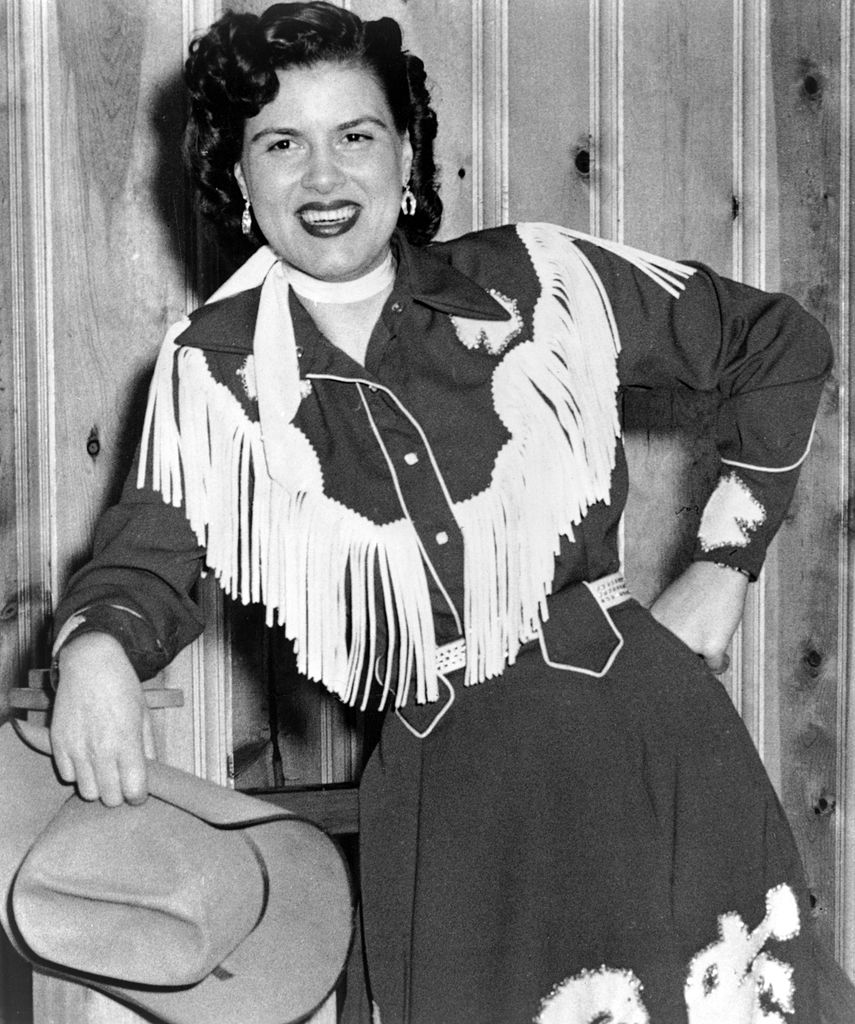 Photo of Patsy Cline in circa 1958 | Photo: Getty Images
Whitney added that this detail was what made Cline a different Winchester local. She "wanted to go places" but started by living out her formative years in South Kent street with her family.
Her small-town girl story turned a bit sordid when Cline had to drop out of high school to fend for her family. Her father had walked out on them and left the bread-winning duty to the teenage Cline.
She worked in her town's drugstore, manning the soda fountain from 1948 to 1957. Cline's love for music was beginning to burgeon all through that period. However, she continued to take odd jobs while singing on radio shows and $8 per night barn dances.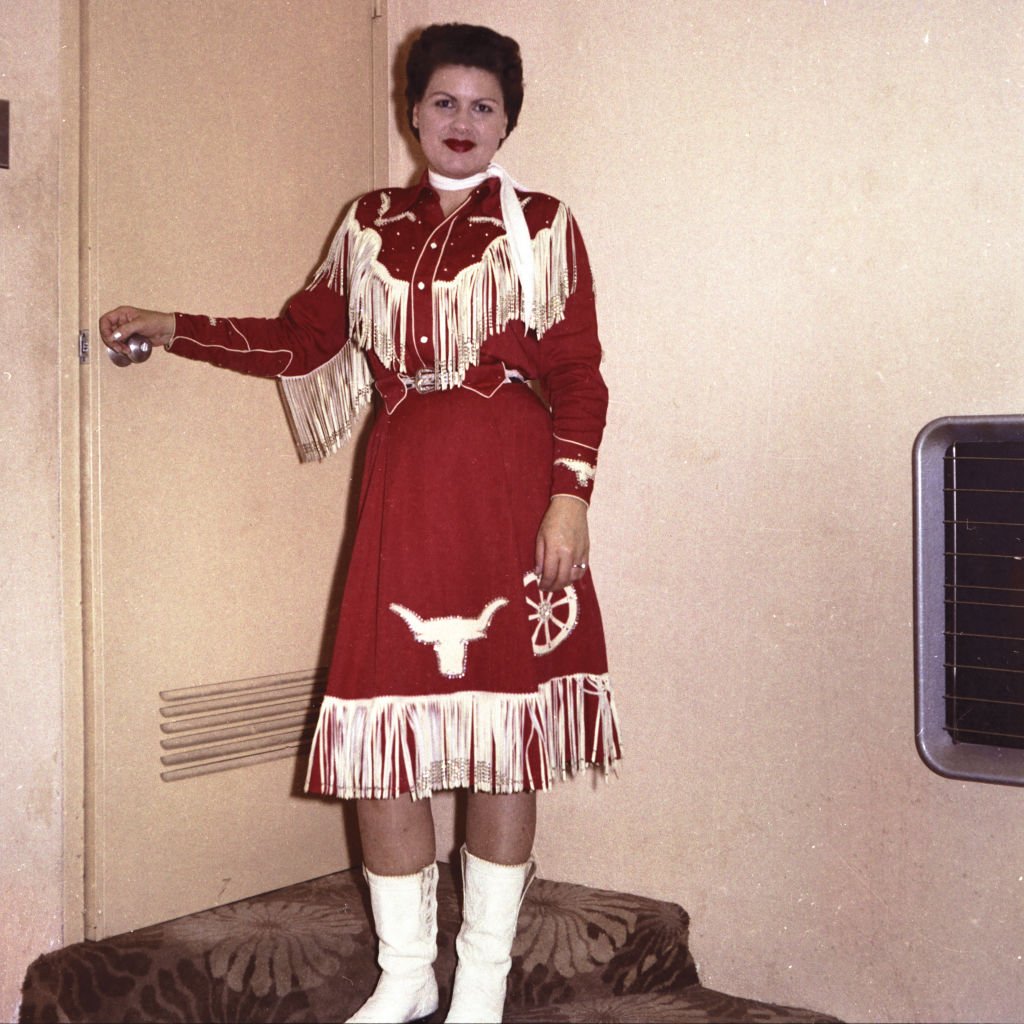 Patsy Cline poses backstage at the Riverside Ball Room in Phoenix in 1960 | Photo: Getty Images
CLINE'S SHORT-LIVED COMMERCIAL SUCCESS
The beginning of Cline's success came when she was 24 years old. She was discovered on the "Arthur Godfrey Show," where she sang her original song, "Walkin' After Midnight."
At the time, the "Arthur Godfrey Show" had a buzz similar to the present day "American Idol," so indeed, it was a big deal. Cline had an advantage through the show and her exceptional talent.
The song gained significant coverage and reached a climax when it bagged the number 2 spot on the Billboard Country chart. The song did exceptionally well in1957 by crossing over to the pop chart at No.12.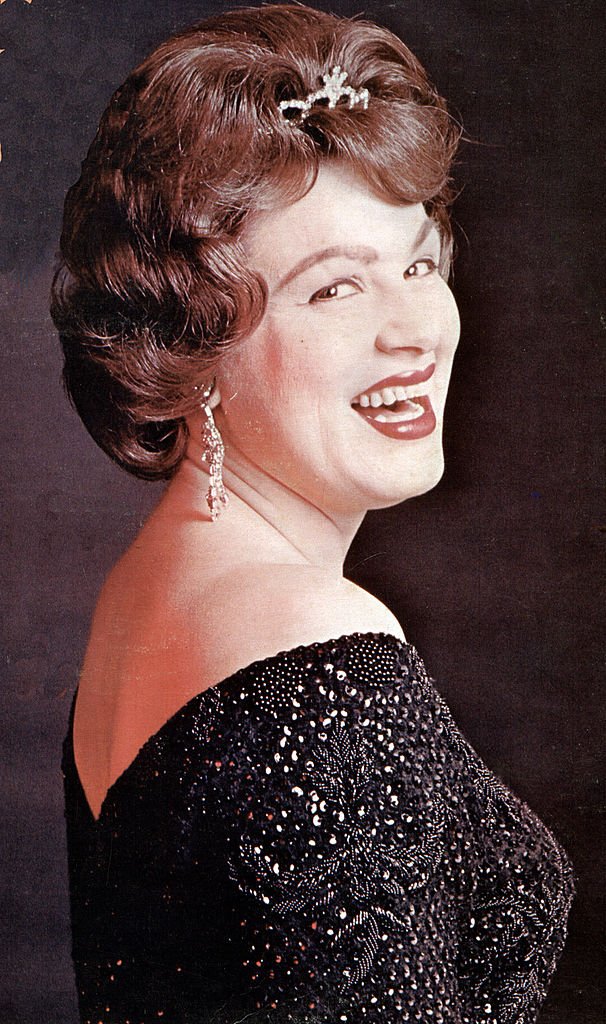 Portrait of Patsy Cline in 1960 | Photo: Getty Images
For four years, 'Walkin' After Midnight" was Cline's only hit track, but it soon became one of many. It also made her one of the first country singers to achieve a crossover on music charts.
Cline was already married at this time, and before she made more music, her marital life became rocky, eventually ending in legal separation. It was said that Cline's then-spouse wanted her to leave music and become a housewife.
She walked down the aisle again at just shy of 25 and became the wife of Charlie Dick. The couple had two children together while Cline's career kept soaring.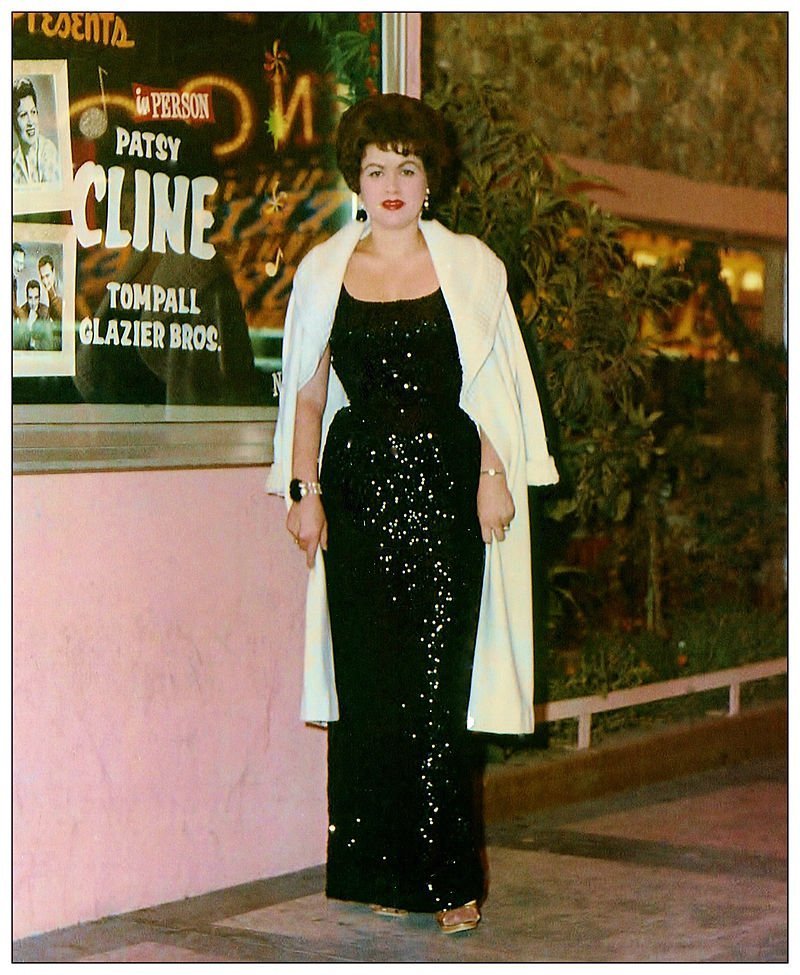 American singer Patsy Cline pictured in 1962. | Photo: Wikimedia Commons
She released "I Fall To Pieces" in 1961, and it became her second hit song. The song made rounds in the music industry and helped Cline gain another genre crossover success.
This was the song that stamped Cline's place in music, letting many know her talent was no accident and she was no one-hit-wonder. More songs like "She's Got You," "Sweet Dreams," and "Crazy" hit the airwaves and did as well as their predecessors.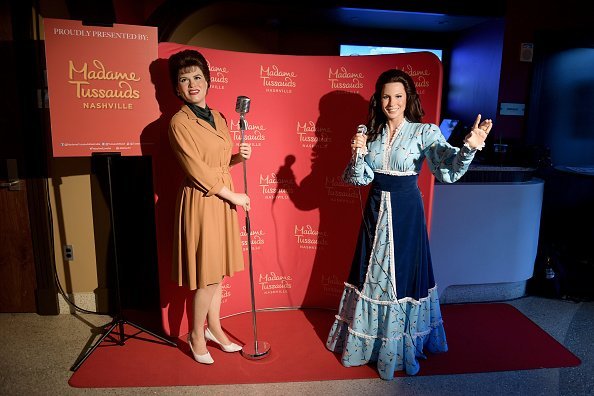 Madame Tussauds' wax figures of Patsy Cline and Loretta Lynn at the Franklin Theatre on October 09, 2019| Photo: Getty Images
CLINE PASSES ON
Patsy Cline was riding high with her successful career, rightly so because she worked her vocals for it. However, it did not last long, not because she lost her credibility, but because her life ended too soon.
In March 1963, Cline traveled to Kansas, where she performed three shows at the Kansas City's Soldiers and Sailors Memorial Hall. She performed alongside other music stars to raise funds for the late DJ Jack "Cactus" Call's family.
The next day, she wanted to travel back to Nashville, where she lived, but weather reports stated that it would be dangerous to travel by air. Dottie West, a fellow singer at the event, offered Cline a 16-hour ride, but she declined, saying, "Don't worry about me, Hoss. When it's my time to go, it's my time to go."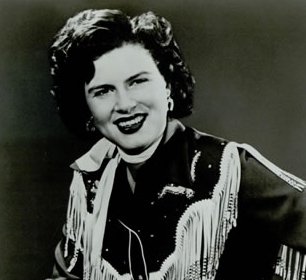 Patsy Cline, circa 1961. | Photo: Wikimedia Commons
On the 5th of March, Cline and her then-manager Randy Hughes boarded his private plane bound for Nashville. They stopped to refuel at Dyersburg in Tennessee, where they discovered the weather was even worse.
However, Hughes decided to continue the trip while promising to return to Dyersburg if he could no longer maneuver. Unfortunately, the plane never returned, nor did it get to its destination.
A witness's account showed that the low-flying plane crashed at Camden by 6:26 PM, instantly killing Huges, Cline, and others on the plane. The cause of the crash was blamed on the limited experience of the pilot.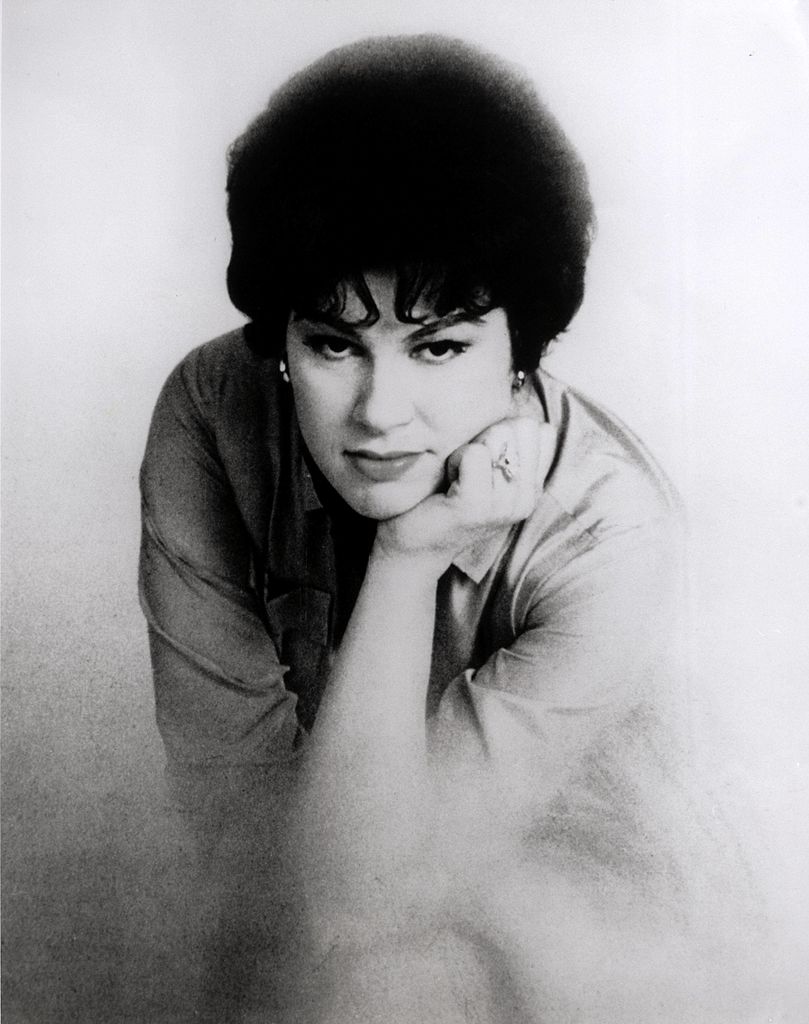 Photo of Patsy Cline | Photo: Getty Images
THE DAY SHE WAS BURIED
The chart-topping songstress died at 30, leaving behind her spouse and their two kids, who were in their formative years when she passed.
Cline was buried five days after the crash, and her remains were laid to rest at Shenandoah Valley per her request. Thousands of fans gathered at Winchester to pay their last respect, and it was a large crowd.
While the hearse wheeled its way through the town to the cemetery, many bade farewell on the curbs. Once speaking about Cline's lay-in-state, Revered Nathan Williamson, the conducting minister, mentioned that Patsy was "like religion" to her admirers.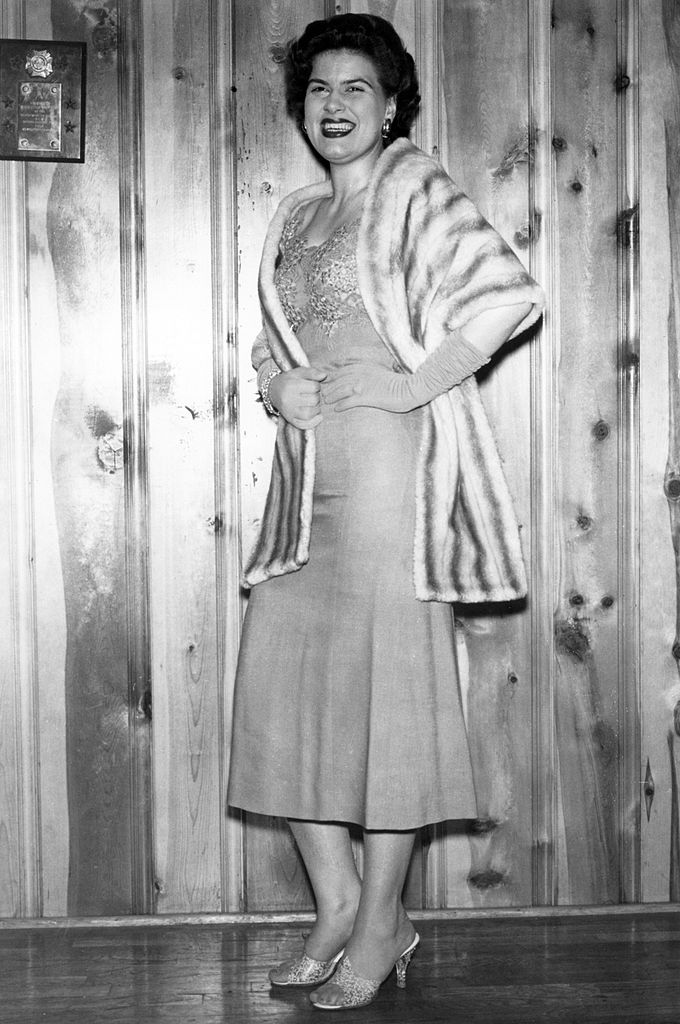 Photo of Patsy Cline circa 1958 | Photo: Getty Images
A heap of flowers splayed around Cline's gold-plated coffin, and after the last prayers, some fans reached over to pick some of the flowers. This action soon resulted in a chain reaction.
More fans were prompted to pick flowers, which turned into a frenzy. The flowers were pulled from all sides until there was little to no floral beautification around the coffin.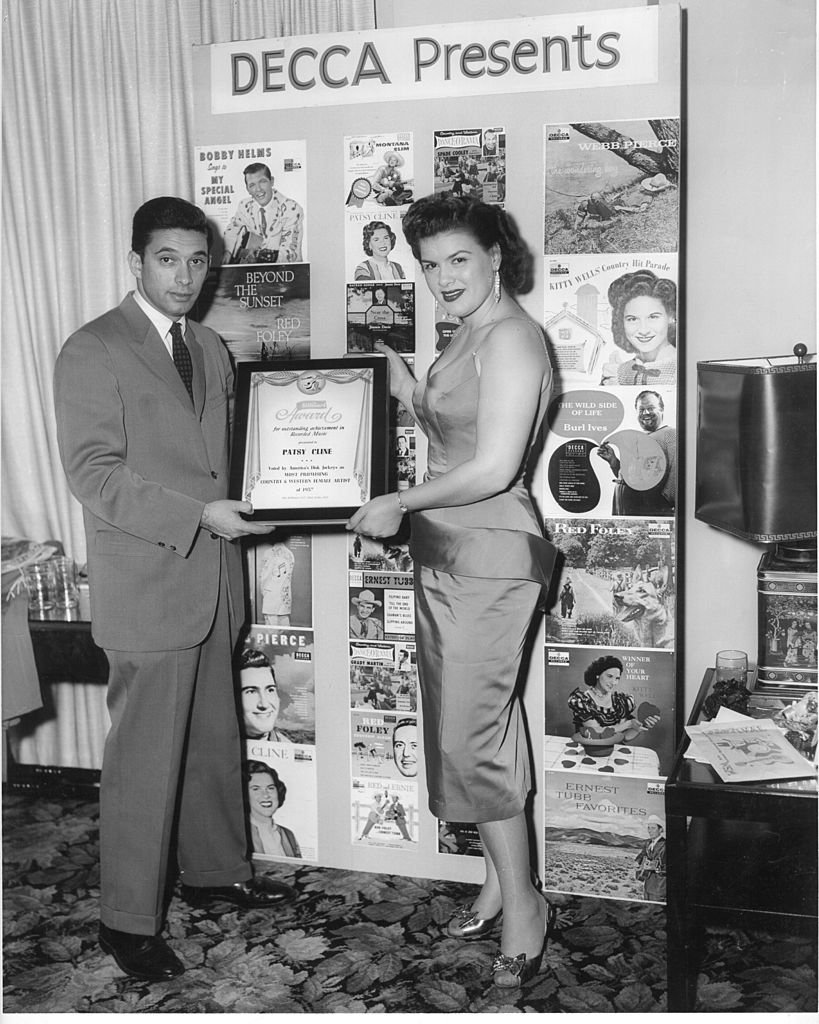 Photo of Patsy Cline | Photo: Getty Images
Cline's fans were devastated to see her go in such a short time that the flowers served as a way to have a part of her with them. The music world would later recognize the music star posthumously with a Grammy Lifetime Achievement Award. She also gained Country Music Hall of Fame recognition.
Please fill in your e-mail so we can share with you our top stories!