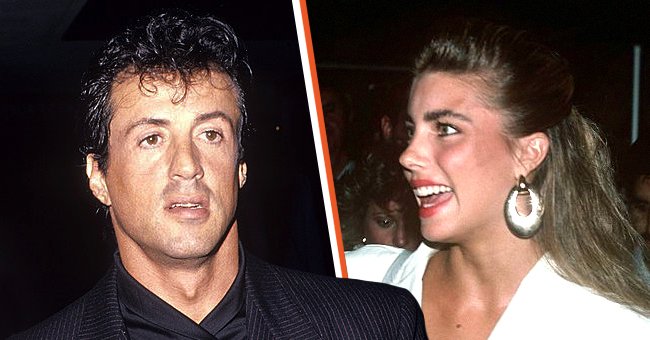 Sylvester Stallone [Left]. Jennifer Flavin [Right]. | Getty Images
Sylvester Stallone Once Dumped Jennifer Flavin with a 6 Page Handwritten Letter for Baby That Wasn't His
Sylvester Stallone's life changed after he played "Rocky," Since then, the actor has been one of Hollywood's most prominent icons. However, not many fans know of his private life, including dumping his girlfriend via a letter.
Sylvester Stallone is greatly loved by his fans and has had a remarkable effect on viewers since he first stepped into the movie scene almost five decades ago. The actor is known for his all-action movies such as "Rocky," "Rambo," and "First Blood."
Now 75, Stallone is still very much involved with movies, although he prefers to take on less demanding roles as he did in "Creed," but fans are still curious to know more about their favorite star.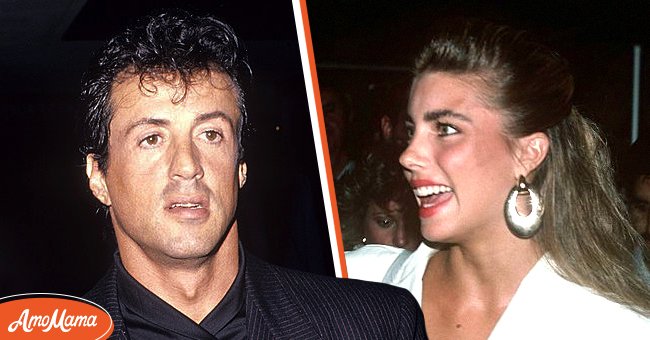 Picture of actor Sylvester Stallone [left]. Picture of Jennifer Flavin [right] | Photo: Getty Images
Stallone's career is public knowledge, but not many fans know much of his private life. Unknown to many, Stallone has dated some top models and actresses, so it is hard to imagine that he once dumped his girlfriend via a handwritten note.
DUMPED VIA A LETTER
Stallone and Jennifer Flavin had been going strong for nearly six years when an unsuspecting Flavin was caught off-guard by a handwritten letter sent to her by her famous boyfriend, Stallone, dumping her.
Not only did the "Rambo" star unexpectedly break things off with her, but he also did it without proper physical communication and chose to send a letter through Federal Express.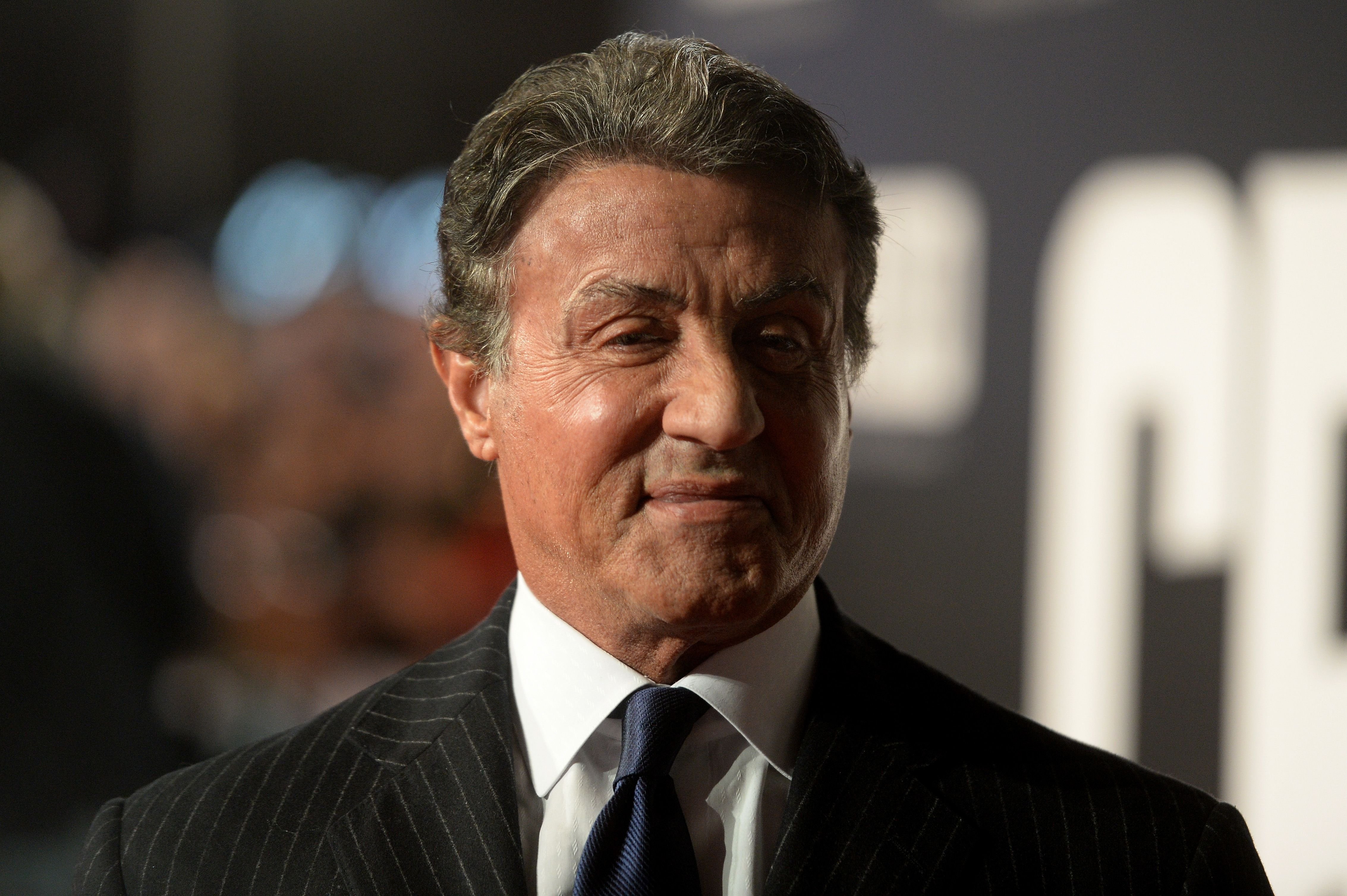 Sylvester Stallone attends the European Premiere of "Creed" at Empire Leicester Square on January 12, 2016 | Photo: Getty Images.
In a chat with People, Flavin said, "He sent me a six-page handwritten letter, in pen, it was pretty sloppy." The model said she thought their romance had been a highly rewarding one.
The stunning model discovered Stallone's real reason for the breakup a few days after receiving the letter in the mail, as well as the heartbreaking secret the "Rocky" star chose to leave out of his note.
Flavin's agent at the Elite modeling agency informed her that her longtime lover, Stallone, had been having an affair with Janice Dickinson, a photographer/model. In addition, it was rumored that the actor had fathered a child with Dickinson.
The news hit Flavin like a ton of bricks as she had no idea it would happen. According to her, they had talked of starting a family, so she was shocked he had fathered a child elsewhere.
CHILD'S NOT HIS!
Stallone made plans to walk down the aisle with Dickinson after thinking the baby was his, but he was beyond shocked when he found out that the little toddler belonged to Dickinson's ex-boyfriend.
A DNA test confirmed that Stallone was not the child's father. Dickinson's daughter, Savannah, was already given Stallone's surname at birth, so it was frustrating for all the parties when the truth was revealed. Stallone and Dickson were together for six months, but after the DNA result proved the child's father, he ended the relationship.
Stallone always had concerns over who the child's father was. In her 2002 autobiography, "No Lifeguard On Duty," Dickinson admitted that she slept with film producer Michael Birnbaum, an unnamed artist, and Stallone, but she believed the latter was the father. She wrote:
"I called Sly and went over to see him. We had supper and made love - he'd improved considerably since our brief debut. Then I told him I was pregnant."
After realizing the child was not his, Stallone said to Dickinson, "She's not mine. I just heard from the DNA lab in Long Beach. Savannah's not mine. Send my regards to Mr. Birnbaum" He walked away afterward.
ENGAGED TO ANGIE
Shortly after his split from Dickinson, Stallone got involved with model Andrea Wieser. He later met and proposed to actress Angie Everhart, but they never made it to the aisle.
REUNION WITH FLAVIN
After several failed relationships and blunders, Stallone realized he was selfish and immature and needed to change. He also figured out that Flavin was the right choice for him.
Stallone asked her for a second chance, and she did not hesitate to take him back. She was sure that he was willing to put in the work and was ready to make the commitment she wanted. The couple tied the knot in 1997.
MEET THE FAMILY
Stallone and Flavin have been together for more than two decades and have raised a lovely family together. The celebrity couple welcomed their first daughter Sophia in 1996, Sistine in 1998, and Scarlet in 2002.
Stallone also had two sons from his first relationship. His son Seargeoh was born in 1979, and his other son Sage passed away in 2012.
Stallone and Flavin's children are no strangers to the events of Hollywood, and they enjoy being with their famous parents. The actor is also proud to see his little ones chase their dreams.
Please fill in your e-mail so we can share with you our top stories!