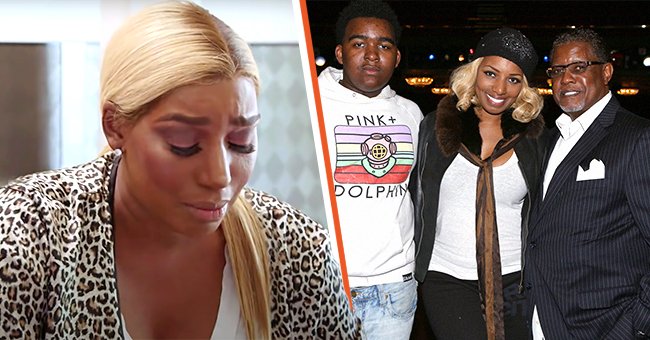 youtube.com/hayu | Getty Images
NeNe Leakes' Son Brentt Shares Tribute to Her on 1st Birthday since Her Husband Gregg Passed Away
"Real Housewives of Atlanta" star NeNe Leakes's son, Brentt Leakes, was only 19 years old when the Leakes family found out about his father, Gregg Leakes's fatal diagnosis.
Reality TV star NeNe Leakes celebrated her birthday on December 13, and her son, Brentt Leakes, shared a loving tribute for her online. NeNe's birthday this year was her first birthday without her late husband, Gregg Leakes.
In September 2021, the Leakes family was hit with a heartbreaking tragedy when the patriarch passed away after battling cancer for a few months following his fatal diagnosis.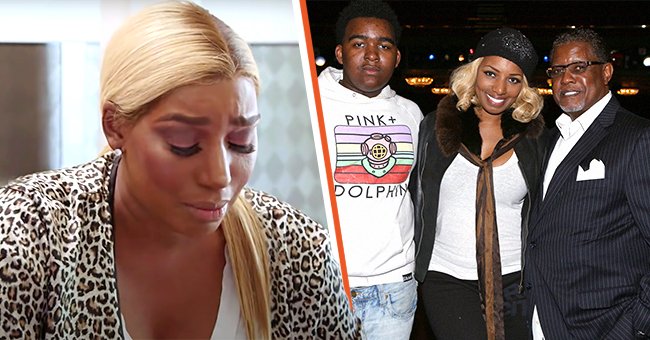 NeNe Leakes upset over her husband during an episode of "RHOA" in 2019 [Left] NeNe Leakes, Brentt Leakes and Gregg Leakes at the Broadway Debut Performance of NeNe Leakes in "Rodgers + Hammerstein's Cinderella" in 2014, New York City [Right]. | Photo: YouTube/Hayu & Getty Images
Gregg was first diagnosed with stage 3 colon cancer in 2018. In 2019, the family shared the acting news that he was cancer-free. He was in remission for two years before his cancer came back.
At his death, NeNe and Gregg had been together for almost 25 years. They first married in 1996 and welcomed their son in 1999. The couple went through a rough patch and divorced in 2011. However, they remarried in 2013.
Of course, the death of her husband hit NeNe hard, but she revealed to People magazine that she found comfort in the conversations she had with her husband during his final days.
During the last five days of his life, Gregg was surrounded by his closest friends and family. NeNe shared she found comfort in Gregg's last words, which were:
"I'm not going to leave you. God is going to bless you. He said he wanted me to move on with my life."
Leakes can also lean on their son for support as the family tries to find a new normal without their beloved family member. Recently Brentt celebrated his mother's 54 birthday with a sweet Instagram post.
He shared a few photos of himself and his mother and joked that it was her 25 birthday. Brentt wrote that although they had gone through a challenging year, her birthday would be "Problem Free."
Brentt, too, was deeply affected by his father's passing and diagnosis. On Instagram, he urged his followers to spend time with their loved ones because time was valuable, which he learned from watching his dad go through his illness.
NeNe shared that she was a "little concerned" about her son when Gregg was diagnosed because he did not cry about it from her knowledge. However, she remarked that Brentt was a strong and mature teenager.
Please fill in your e-mail so we can share with you our top stories!