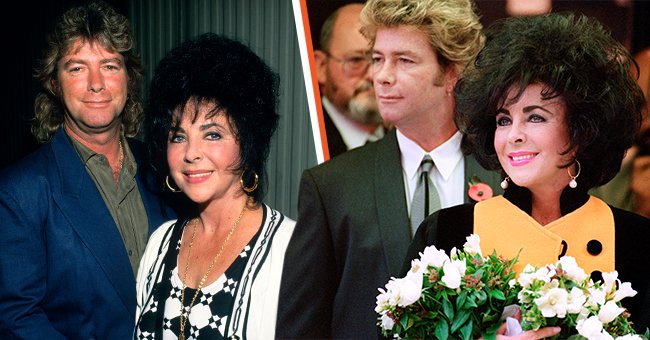 Getty Images
Elizabeth Taylor Wed 20-Year-Younger Builder She Met at Clinic Who Became Her 7th & Last Spouse
Legendary star Elizabeth Taylor was married a whopping eight times before she settled with her last husband. When they divorced, he got a sum from her estate.
On February 27, 1932, the world welcomed Elizabeth Rosemond Taylor in London, England. She became one of the most celebrated stars with an acting career spread over more than six decades.
Her American parents were both art dealers staying in London when their child was born. She and her parents returned to the US and settled in Los Angeles soon after the start of World War II.
ELIZABETH'S START IN HER CAREER
Taylor's mother had worked as an actress until she married. The future star started dancing when she was just three until she got the pleasure of giving Princesses Margaret and Elizabeth a recital.
After she and her family relocated to California, a friend suggested that Taylor take a screen test. Soon enough, she'd signed a Universal Studios contract and made her screen debut at age 10.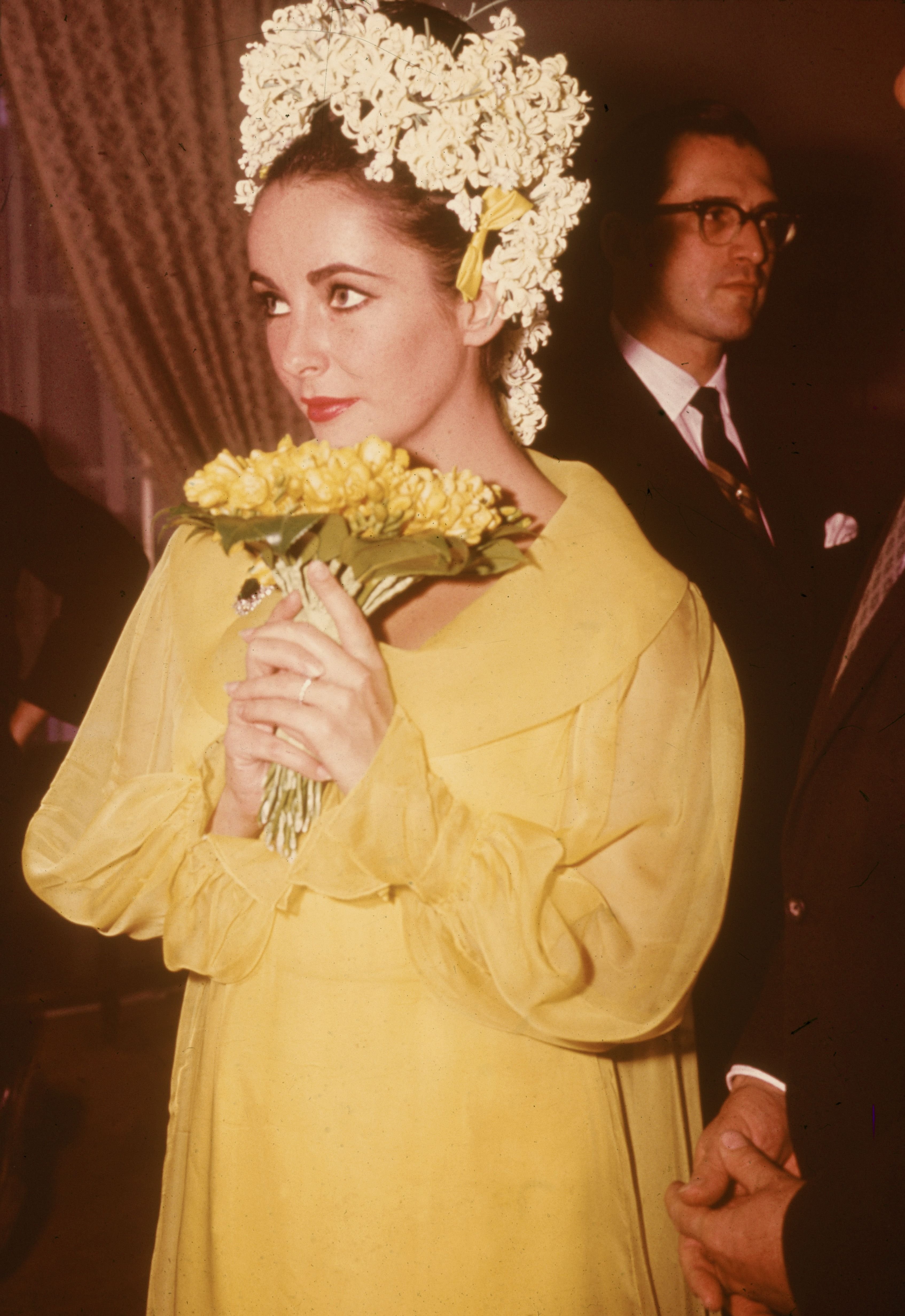 Elizabeth Taylor holds a bouquet of flowers at her wedding to actor Richard Burton on March 15, 1964.| Photo: Hulton Archive/Getty Images
Her first role was in 1942's "There's One Born Every Minute." That was followed up with a much more significant role the following year in "Lassie Come Home," In 1944, she starred in "The White Cliffs of Dover."
In 1944, she also had her breakout role in "National Velvet." The movie was a huge success and made over $4 million, turning Elizabeth, 12 years old at the time, into a big star, and the rest was pretty much history.
TAYLOR'S FIRST HUSBAND
The actress and Conrad "Nicky" Hilton met at Mocambo nightclub in Los Angeles in October 1949. They tied the knot at Beverly Hills' Church of the Good Shepherd on May 6, 1950, with 600 guests.
Around 3,000 fans also attended the nuptials outside. The star was only 18 and was previously engaged to two men, the billionaire Bill Pawley and football player Glenn Davis.
THE SECOND HUSBAND
Sadly their relationship failed to last long, and by January 1951, they were divorced. The next man in Taylor's life was British actor Michael Wilding, who happened to be 20 years older than the actress.
The pair got married in February 1952, and it was also Wilding's second one. The star gave birth to sons Christopher and Michael Jr., but as Taylor's stardom grew, her relationship with Wilding soured and ended in January 1957.
MIKE TODD
A month after the actress's divorce from Wilding, she married again, this time to Mike Todd. Together they had a daughter, Liza, but he sadly passed away in a plane crash in March 1958.
Taylor was supposed to have traveled with him but chose not to because she had a cold. In later years she confessed that she had been "the happiest with Mike Todd."
TAYLOR'S FOURTH HUSBAND
The iconic star was devastated when she lost her third husband and reached out to their closest friends, Eddie Fisher and his wife, Debbie Reynolds. Soon enough, Taylor and Fisher began an affair.
He ended up leaving his wife and married Taylor in May 1959. The couple was married in a traditional Jewish ceremony, and after being together for five years, they divorced in March 1964.
RICHARD BURTON
While still married to Fisher, Taylor reconnected with Richard Burton in 1962 on the set of "Cleopatra." The pair had initially met a decade before then at a party.
In a previous People article, Taylor revealed that she fell in love with Burton on "Cleopatra." The duo tied the knot in March 1964 but divorced in June 1974.
However, the pair were so passionate about each other that they remarried again in October 1975. Sadly, they failed to make it work the second time around and divorced in August 1976.
ELIZABETH'S SIXTH HUSBAND
In December 1976, the actress made another go at marriage when she tied the knot with former US Secretary of the Navy John Warner. The pair met at a dinner for Queen Elizabeth II in Washington, DC.
The couple had a shared love for horses, and Warner confessed to People that he found her fascinating. Their marriage came to an end in November 1982, but they stayed friends until her 2011 death.
LARRY FORTENSKY
Taylor's final marriage was to Larry Fortensky, whom she met in 1988 while she was in rehabilitation at the Betty Ford Clinic in Palm Springs. The construction worker was in for alcoholism while the star was in for addiction to painkillers.
He knew who she was, and they had an instant physical attraction when she approached him. The pair contrasted with each other, with Taylor living a glamorous lifestyle as an actress and Fortensky being part of the working class.
After leaving rehabilitation, Fortensky moved into the guest room of Taylor's Bel Air house as they were good friends. The construction worker moved in with the star into the master bedroom a month later.
He was 20 years younger than the actress, and by the time she was 59, the actress had already proposed, and they married in a lavish ceremony on October 6, 1991, at Michael Jackson's Neverland.
THE BOND LARRY & ELIZABETH HAD
Taylor affectionately called her last husband "Larry the lion." Their relationship failed to last forever, and they divorced a few years later in October 1996, and days before her death at 79, Fortensky opened up about his marriage, saying:
"I love her. I always will. And I know she loved me, too."
When Fortensky opened up about Taylor, it was during one of the first interviews since their divorce. In the 2011 Daily Mail interview, he was 59 and in bad health and a recluse.
The sentiments he shared showed how their bond never died, and they'd kept in touch until her death from congestive heart failure. Fortensky got £1 million from her estimated £200 million fortune.
MAKING SNOW ANGELS
Another thing Taylor's last husband shared with the publication was how child-like the star could be. Fortensky had several framed photographs of his ex-wife, one of them was taken in Switzerland in 1992.
[Larry] Fortensky recalled how the actress [Elizabeth Taylor] would sit on the bed to play with her gems.
The actress was lying in the snow after informing Fortensky that she wanted to make a snow angel in the image. Her ex-husband revealed that it was his favorite photo of the late star.
A GIVING STAR
Fortensky also shared how giving Taylor was as she'd gifted him with a Harley-Davidson motorbike during their second Christmas together in 1992. On one of his birthdays, she presented him with a BMW.
He knew he couldn't compete with her gift-giving tendencies but gave what he could like chocolate-covered roses. One of the other years, he bought her a bunny, and during one of her birthdays, he got her a Shih-Tzu dog called Sugar.
A LITTLE KNOWN FACT
Taylor liked "playing" with her jewelry collection, according to Fortensky. Her gems included the 33-carat Krupp diamond bought by her former husband, Burton.
Fortensky recalled how the actress would sit on the bed to play with her gems. She was always adorned, and Fortensky would know she was coming down the stairs when he heard the jewels rattling.
Please fill in your e-mail so we can share with you our top stories!