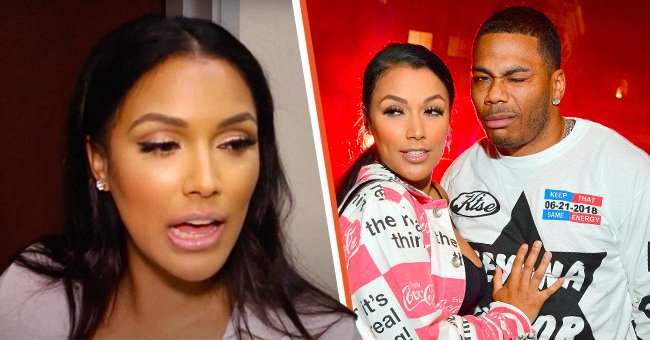 youtube.com/Dish Nation | Getty Images
Shantel Jackson Reveals Reason for Split from Nelly a Year after Saying They Were 'Working Towards' Marriage
Rapper Nelly and businesswoman Shantel Jackon's relationship seemed like one that would last. Jackson even thought of welcoming children with him as she discussed freezing her eggs.
After seven years together, Nelly and Shantel Jackson broke up. Jackson confirmed the news in July when a fan asked if the couple were still together on Jackon's Instagram post, and she replied that they were "just friends."
Their split comes after seven years of the couple publically sharing their loving relationship. In 2020, during "Dancing With The Stars," Nelly gushed about his girlfriend and even dedicated one of his dances to her.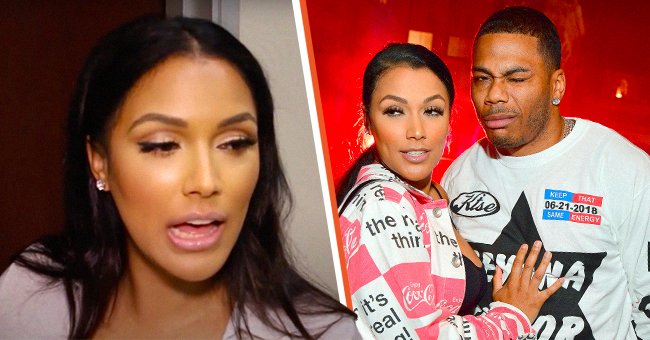 Shantel Jackson talking to Dish Nation in 2014 [Left] Jackson and Nelly at Teyana Taylor Album Release Party at Universal Studios Hollywood in 2019. | Photo: YouTube/Dish Nation & Getty Images
During his "DWTS" video package, Nelly said he did not want Jackson to not be in his life. He explained that she was sweet, beautiful and the more time he spent with her, the more he realized she was beautiful on the inside.
Following the show, Nelly spoke to Entertainment Tonight and confirmed that Jackson was "the one." Furthermore, when asked if there was a possibility of an engagement for the pair, Nelly remarked that they were "working towards it."
Marriage was not the only life-changing decision the couple discussed while they were together. Nelly and Jackson also welcomed the idea of having children together one day as the "Freelancers" actress once shared she wanted to freeze her eggs.
During an episode of "The Platinum Life" in 2017, Jackson told Nelly she was thinking about freezing her eggs because she was getting a bit older. Although Nelly assured her eggs were not old, he supported her decision to do what she wanted.
With the couple's public discussions of taking their relationship to the next step, their split earlier this year came as a shock to their fans. However, the "Shoe Gummi" founder recently shared the reason behind their split.
Jackson appeared on a recent episode of "The Real" and shared that the couple has grown apart over the years as she started being home more and going on trips for her businesses and to build her brand.
At the beginning of their relationship, Jackson was "always on the road with him." But now she was focused on her career, so she could not join him, and the time away from each other caused them to grow apart.
However, during the interview, Jackson surprised "The Real" hosts by implying that the couple might be on a "break" from their relationship rather than being officially broken up. So perhaps there is hope that they might rekindle their love in the future.
Please fill in your e-mail so we can share with you our top stories!