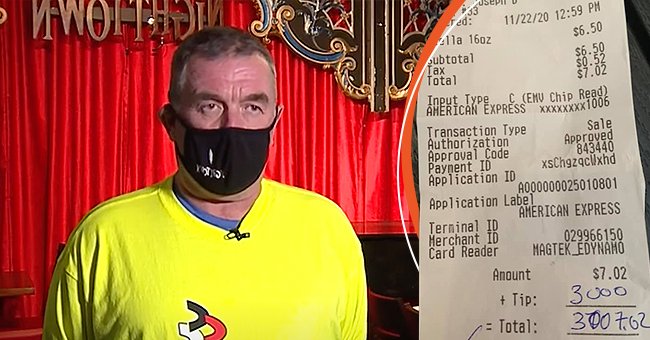 youtube.com/News 5 Cleveland | facebook.com/brendan.ring.587
Customer Orders Single Drink at Restaurant and Leaves a $3,000 Tip for Staff
What appeared to be an innocent drink at a restaurant turned out to touch not only the lives of those working there but many individuals online.
Although the vaccines have been and are currently being distributed around the globe, our struggle against COVID-19 rages on. In November 2020, one restaurant owner in Cleveland, Ohio, Brendan Ring, took the responsible route.
He chose to close his doors to his institution called Nighttown, amid the pandemic, when the virus was rapidly multiplying and rising in numbers throughout the state.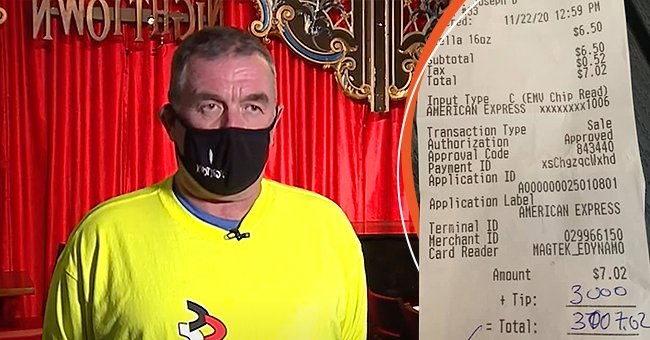 Brendan Ring [left]; A check [right].┃Source: youtube.com/News 5 Cleveland facebook.com/brendan.ring.587
TOUGH TIMES AHEAD
Of course, this would negatively impact not only him and his restaurant but also the workers. The owner expressed:
"It's going to be a hard winter in the restaurant business."
However, one unnamed Good Samaritan turned that all around, in a moment that Ring pens as a shining light during these tough times.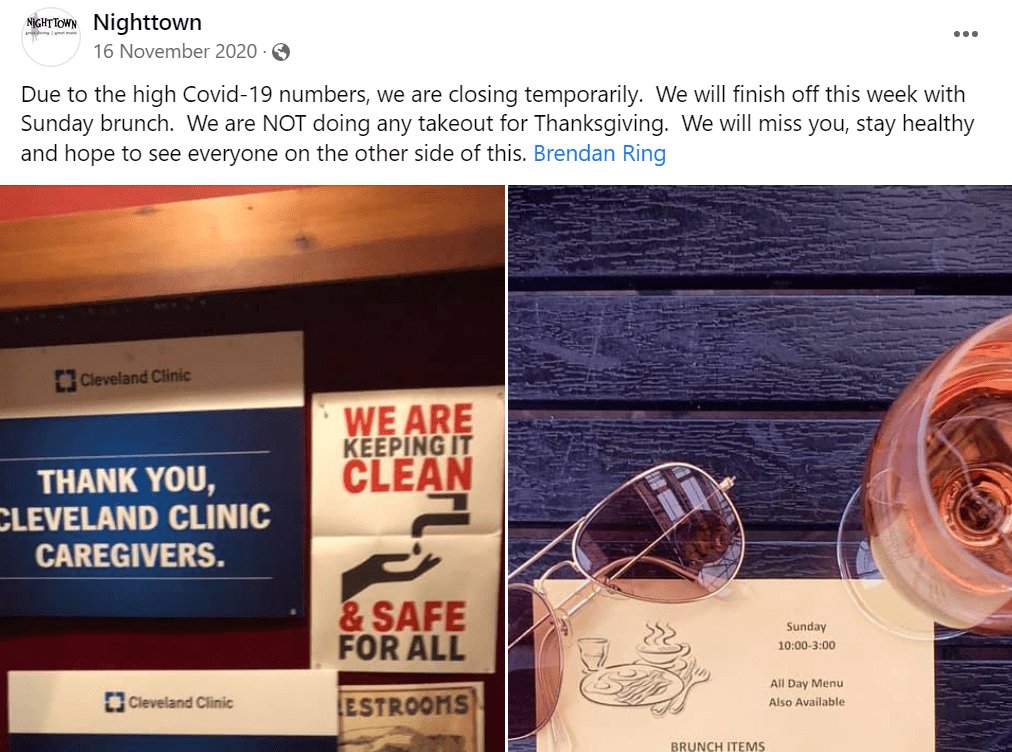 Nighttown restaurant announcing via Facebook that they are temporarily closing.┃Source: facebook.com/NighttownCleveland
A QUICK STOP
On November 22, 2020, the day before he was about to close his restaurant for a few months, Ring said a customer came in and ordered one single beer. The man didn't even finish his drink, Heather Sandow, the bartender, recollected:
"He literally took two small sips out of it, signed his check, and left."
Done with his drink, the customer handed his bill back to the restaurant owner, asking him to share the tip among the waitressing staff. Looking at the tip, Ring was utterly stunned.
You May Also Like: Waitress Is Kind to Grumpy WWII Veteran and Discovers She's in His Will after His Death
NO BLUNDERS HERE
The shocked businessman shared this story with his online friends, taking to Facebook but withholding the unnamed man's identity. He penned:
"As he walked out I looked down at the tip and realized he left a whopping $3000 tip on a single beer purchase."
Ring wrote that he ran after the stranger, thinking it must have been a mistake. Nevertheless, the customer assured him otherwise, saying he would see them when they reopened.
AN ONLINE LOVEFEST
The post went viral, accumulating 1100 reactions, 458 shares, and 230 comments. Out of these remarks, one individual wrote:
"In bad times look for the helpers! There are Good Samaritans everywhere. This kind of kind gesture makes 2020 less of a [expletive]!"
Debbie Darling claimed that this reflects just how popular and beloved his eatery, Nighttown is. Many commented on what a generous action it was.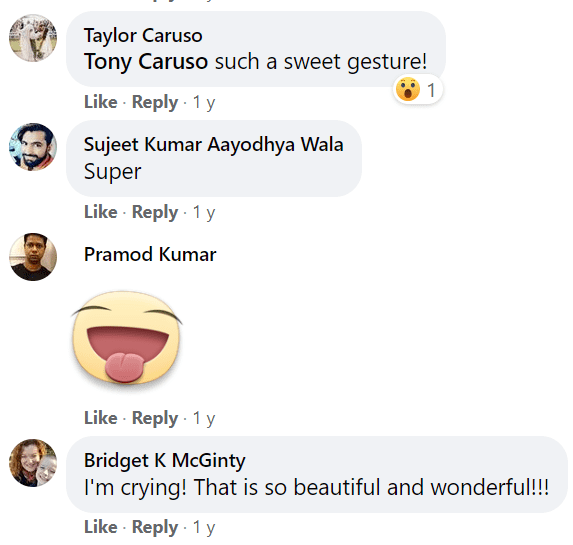 Individual's comments on a Facebook post by Brendan Ring.┃Source:facebook.com/ brendan.ring.587
TRUE KINDNESS CAN'T BE BOUGHT
The bartender believed that it wasn't truly the money but rather the act itself that truly mattered. Sandow expressed:
"It's not all about money. I think personally, it's more about the gesture that was made and the unselfishness that was demonstrated."
Indeed, material objects and cash can never truly fulfill us. Of course, having a higher number in one's account can't hurt, right?
You May Also Like: Exhausted Woman Approaches Noisy Teenagers, Finds Kind Note from Them under Her Door in the Morning
Please fill in your e-mail so we can share with you our top stories!