Getty Images
David Canary Was Not Able to Be at Daughter's Wedding - She Blames His Football Years in His Death
David Canary was an inspirational figure whose career ended in 2015, but many continue to talk about the legacy he left behind. Amid his successes, there was one pleasant moment the icon missed – walking his daughter down the aisle.
David Canary is gone, but his memory lingers in the hearts of loved ones, family members, and fans owing to his impressive reputation and values. He was talented and took time to build his career, but he was also aware of how much time he had to set aside for family.
He passed away from natural causes at age 77. Sadly, he did not get the chance to witness what would have been the most memorable time in his life — his youngest daughter's wedding. His daughter was devastated, and she blamed his football on his death.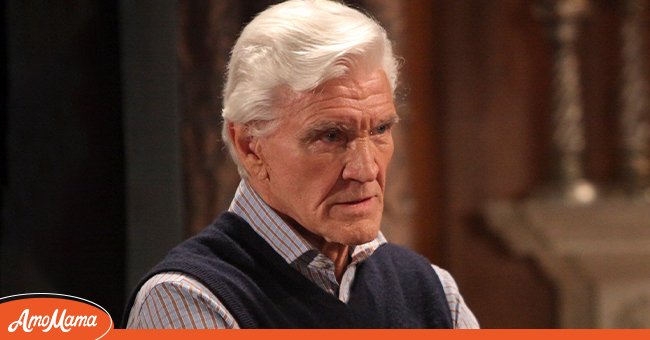 Picture of actor David Canary | Photo: Getty Images
CANARY GAVE UP ON FOOTBALL
Canary spent his early years projecting his love and a passion for football. During his high school years in Massillon, Ohio, he was an exceptional player, but he was also aware of his singing gifts, as he often earned roles in high school plays.
However, at the time, what assumed importance was playing football, which he did tenaciously. Eventually, the young sports player won a football scholarship to the University of Cincinnati, where he represented the school's team for four years.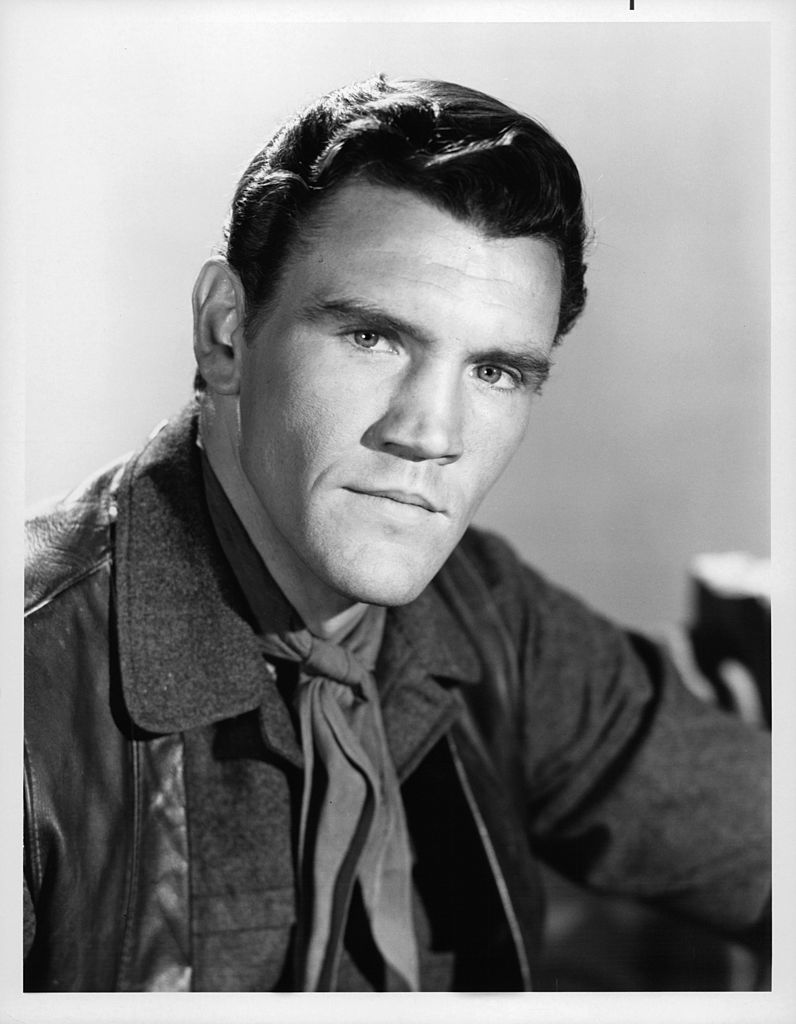 David Canary in a scene from the film "Bonanza" | Photo: Getty Images
Canary's parents were not oblivious to his love for sports, and he had explained to them that he would major in medicine. This did not go down well with them; the singer had expected them to be delighted because of his choice to be a doctor, but their response was shocking.
His dad asked why and advised the talented young man to reconsider sharing his gifts of singing and performing with the world. Canary followed the counsel and studied music at UC's College of Arts and Sciences.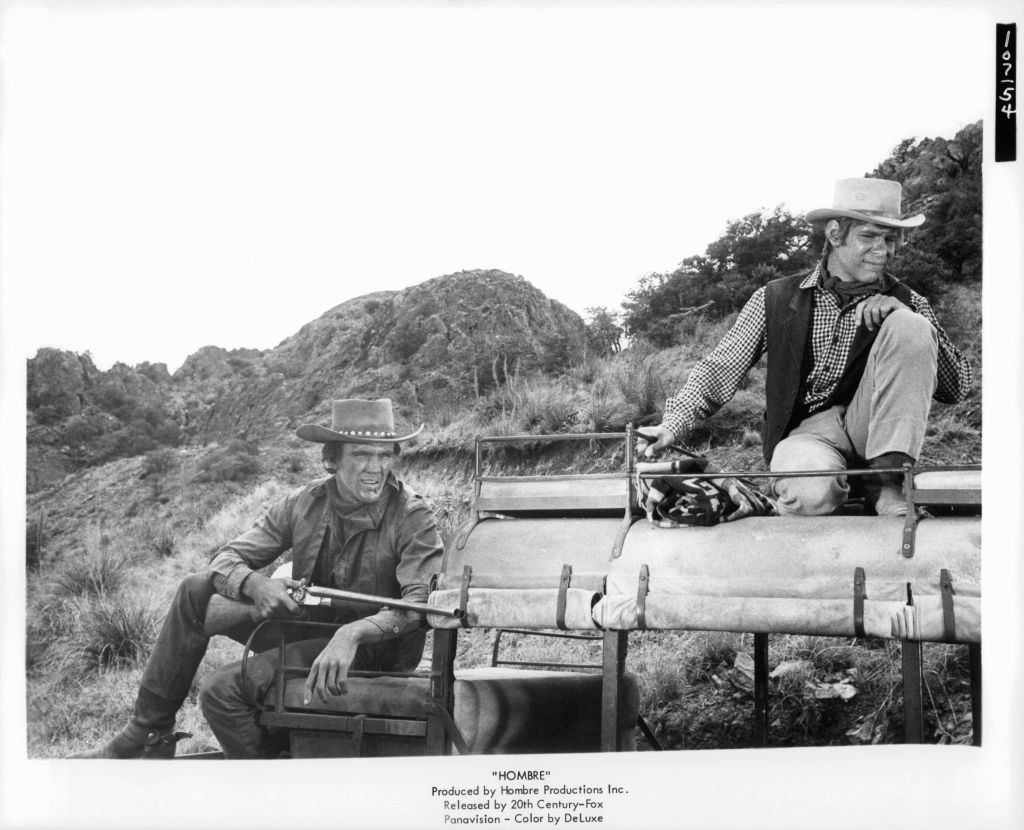 David Canary And Peter Lazer in a scene from the film "Hombre", 1967 | Photo: Getty Images
CANARY SUCCEEDED AS AN ENTERTAINER
Canary was hell-bent on making a success out of his career. He applied consistency and brushed up his skills while at it. In the 1960s, after leaving the army, he returned to acting and became a household name after appearing in "Peyton Place."
He also starred in all-time classics and hits like "All My Children," "Curb Your Enthusiasm," "Touched by an Angel," and "Bonanza." The actor went on to win several awards, nominations, and recognitions.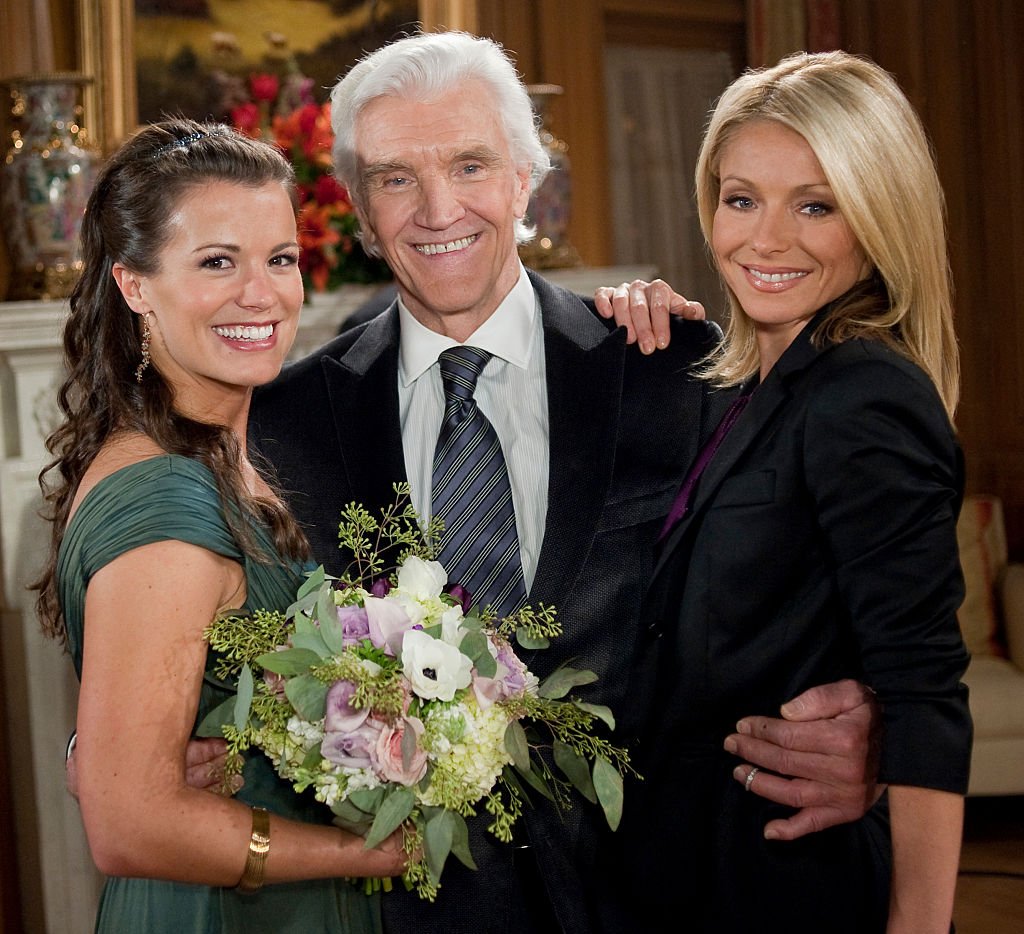 "All My Children" celebrates its milestone 40th anniversary with the return of Kelly Ripa and Mark Consuelos | Photo: Getty Images
THE EXIT OF AN ICON
Canary died in 2015, leaving his longtime wife, Maureen, and their two kids, Christopher and Kathryn. He also had an older child, Lisa, from his first marriage to Julie M. Anderson. Following the news, other veteran stars like Jennifer Bassey and Julia Barr, who had worked closely with the actor, shared their emotional messages.
Bassey maintained that he was a delightful person to be around, while his other co-star on "All My Children," Barr praised his acting skills, values and added that it was quite an experience having him around.
KATHRYN CANARY DROPS HER SURNAME
A few months after her father's death, Kathryn became a Mrs.; she married John Rothmeier Jr., whom she met in 2009 through a dating site. Canary's daughter works as a freelance copywriter and editor in New York for online brands involved in wellness, lifestyle, and design.
Her husband, who graduated from Fordham, works for a charity based in Brooklyn and serves as a fundraiser for the American Red Cross in New York. The couple has their private matters under wraps and have continued to live a low-key profile lifestyle.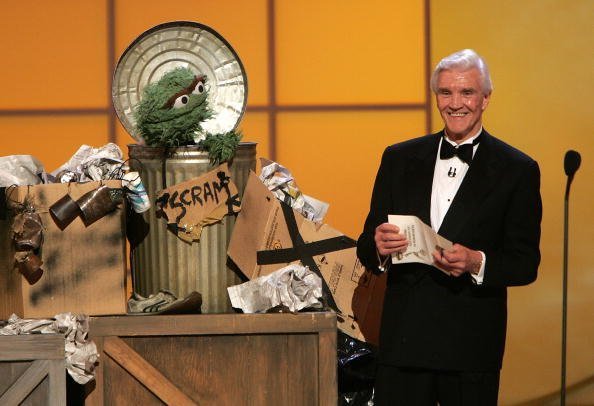 David Canary at Radio City Music Hall May 20, 2005 in New York City | Photo: Getty Images
KATHRYN ON HER DAD'S DEATH
After her dad's death, the editor wrote a New York post mentioning that her dad's early years as a football player might have contributed to his death. In the article, she explained that the actor had been diagnosed with Alzheimer's disease several months before his death, following years of her dad's cognitive decline.
The writer added that her dad remembered suffering at least four major concussions as a lineman between the ages of 16 and 22. But they were not taken seriously. According to her:
"Many were treated with smelling salts and a slap on the back before a swift return to the field."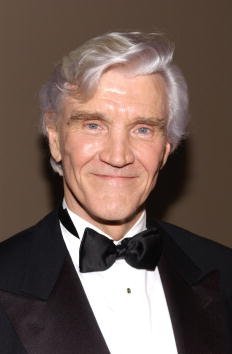 David Canary arrives at an "All My Children" cabaret performance to benefit the Robin Hood Fund January 29, 2002 in New York City | Photo: Getty Images
After highlighting the effects, the sports had on her dad, and how dangerous football can be, she included that the article was a way of honoring her dad's memory and sharing his story with the world.
Please fill in your e-mail so we can share with you our top stories!