twitter.com/InsideEdition
Woman Moves Grandma to Tears Gifting Her a Pillow Made from Late Husband's Shirt for Christmas
Some say love doesn't last forever, but for one elderly woman, she never let go of her soulmate. Knowing how much she loved her late spouse, her grandchild came up with a beautiful surprise.
Ilse Webb's husband Bobby died of pancreatic cancer in 2008 on his 70th birthday, and although he is gone, his late wife still carries him in her heart. Her granddaughter Monique Gibbons said:
"Their love story was so beautiful! She is, without doubt, the strongest woman I've ever met."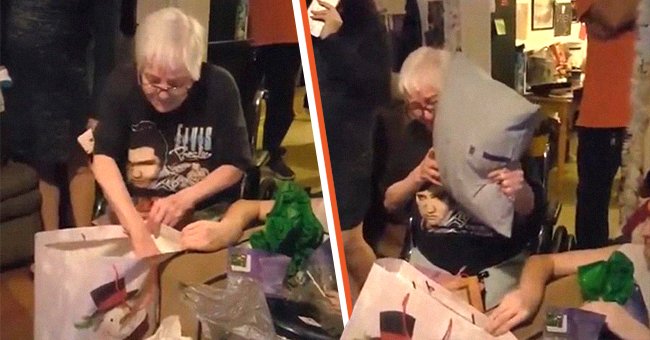 Ilse Webb reaching into a Christmas bag [left]; Ilse Webb taking a pillow out of a Christmas bag [right]. │Source: twitter.com/InsideEdition
As Christmas approached in 2020, the granddaughter noticed that Webb was quite sad and missed her late husband. So, she chose to present her grandmother with a gift that would always remind her of her beloved Bobby.
You May Also Like: Bride Hears Late Father's Recorded Voice on Wedding Day Thanks to Her Brothers' Ingenuity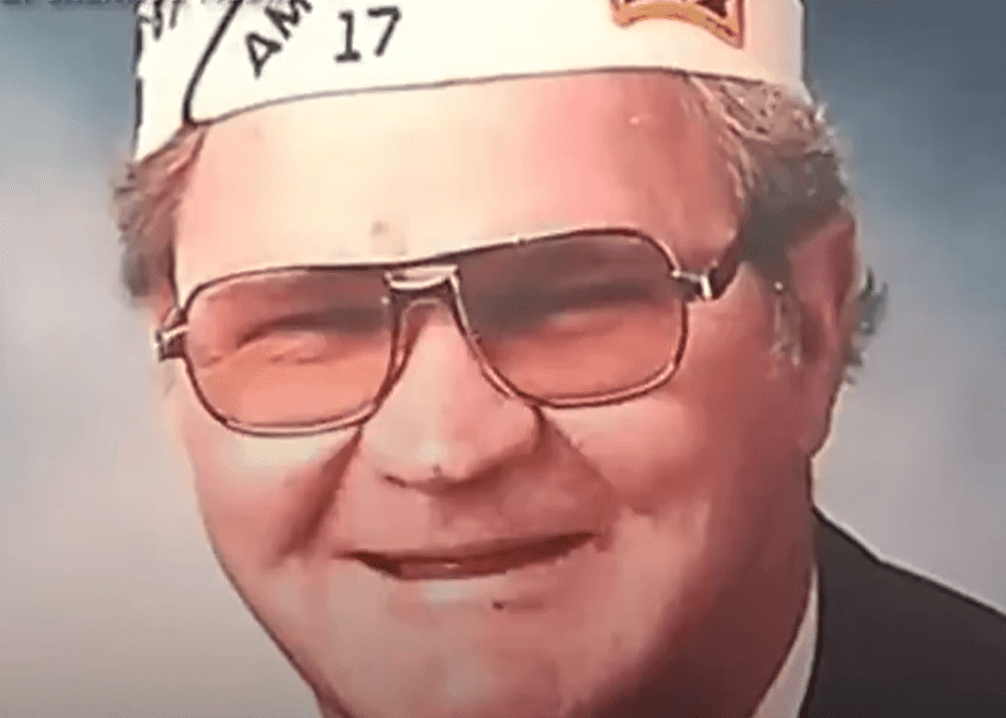 The late Bobby. │Source: twitter.com/InsideEdition
A MEMORABILIA
The whole family became involved with the gift, sewing a pillow out of one of Webb's late husband's clothing items. The grandchild expanded:
"I decided to make her a special present out of his shirt and I also included a bottle of his cologne."
Christmas Day was finally here as the elderly lady opened her surprise gift. An emotionally touching video of the beautiful moment was shared online.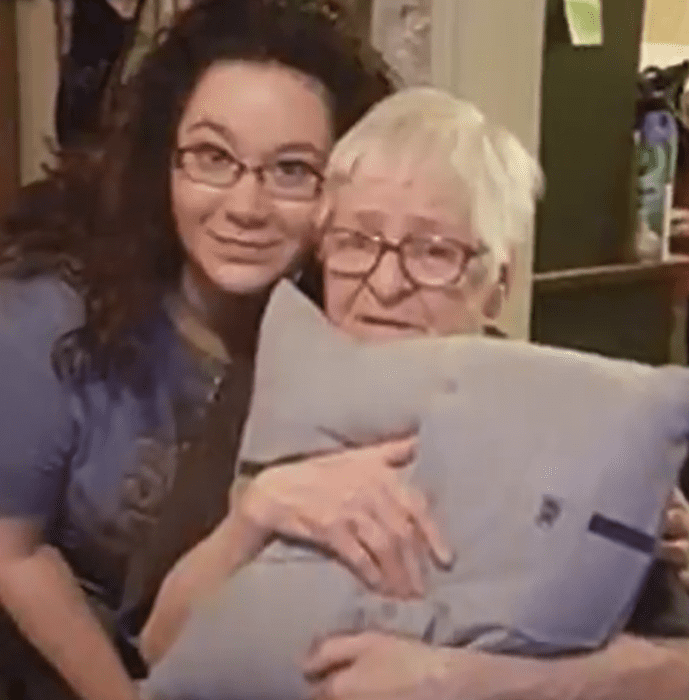 Monique Gibbons and Ilse Webb.│Source: twitter.com/InsideEdition
BEAUTIFULLY STARTLED
The clip showed the grandmother taking the pillow out of a bag. She didn't catch on at first but mentioned that her late spouse had a shirt that looked like the pillow. Suddenly, she realized, expressing:
"This is the shirt! Oh my God."
While crying her eyes out, she held the gift up for everyone to see. Taking the cologne out, Webb gave it a whiff, reminiscing on how much her Bobby used to love that specific scent.
THE TEARS KEEP COMING
Love stories that last "until death do us part" have become rarer over the years. However, another elderly widow showed that it does still exist. She also missed her late husband, receiving a pillow made out of her late spouse's shirt as well.
Her daughter made the shirt presenting it to her on Christmas of 2015, while her grandson shared the moment on Facebook. It reportedly accumulated around 5 million views at the time.
The widow became utterly overwhelmed with emotion as she placed her head in her hand. A loved one comforted her, affectionately kissing her on the cheek.
It's difficult to witness these elderly ladies in a state of grief. However, their sorrow does provide hope that lifelong love is possible if we are willing to risk the sadness that may come with it.
You May Also Like: Struggling Parents-Of-12 Moved to Tears as Stranger Gifts Them a New Van for Christmas
Please fill in your e-mail so we can share with you our top stories!