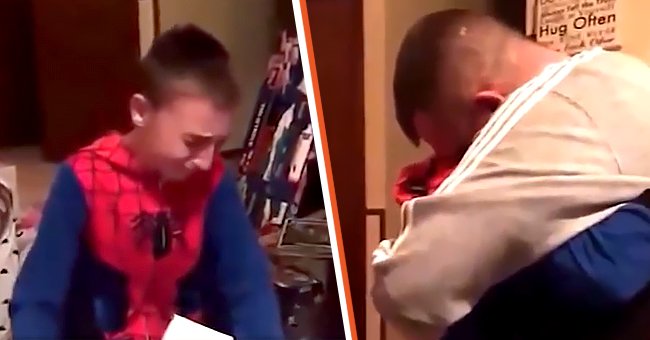 facebook.com/Mariofoxla
11-Year-Old Boy Cries When He Sees His Christmas Present Is That Mom's Husband Is Adopting Him
In a viral video recorded in 2016, one young boy received the gift he had been waiting for since he could remember. He unwrapped the present and was overcome with emotion when he realized what it was.
Landon Rice always longed for a father, and when his mom, Janelle Rice, found a partner, they bonded. The pair had a father and son relationship for years, and Daniel Rice did everything a father would.
However, he wasn't officially Landon's adoptive father. When Christmas morning came along for the 11-year-old, he was initially confused by his gift. As he unwrapped it, he realized it was a photo frame but had no idea what would happen next.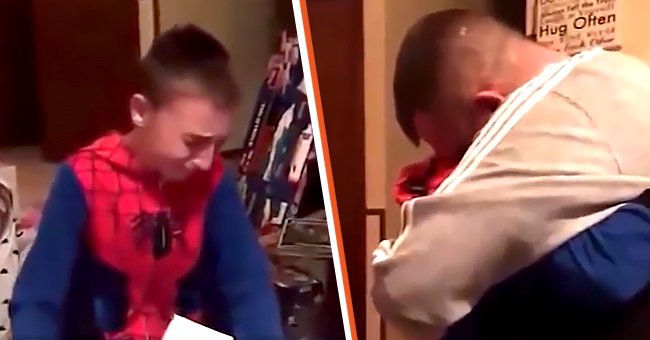 Boy is emotional and embraces his step-dad after finding out he is being adopted | Photo: facebook.com/Mariofoxla
THE FRAMED CERTIFICATE
In an emotional Facebook video, Landon read the framed certificate. It stated: "This is to certify that Landon Ryan Rice will be formally adopted by Daniel Rice, February 2017. It's not flesh and blood, but the heart that makes us father and son."
The youngster could not bring himself to read the words aloud as he started to cry. His step-dad embraced him, and the duo shared a special moment. Daniel had known Landon since he was five months old and was thrilled to make things official.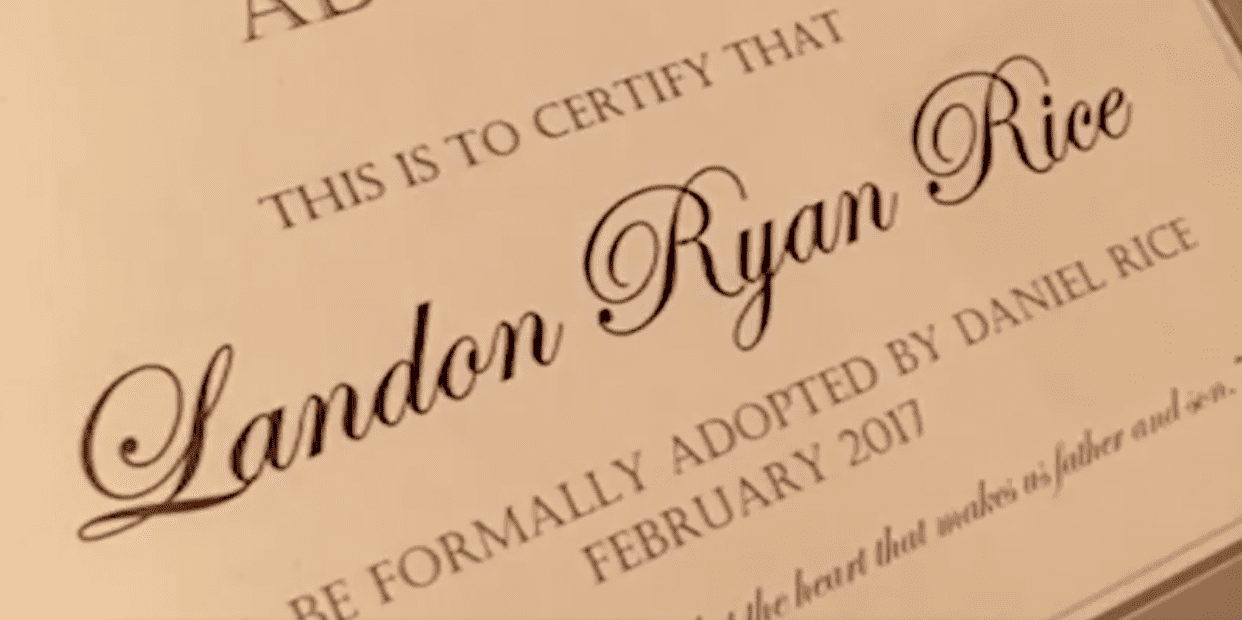 Adoption certificate that had a young boy in tears | Photo: facebook.com/Mariofoxla
THE HEARTWARMING VIDEO
The proud mom recalled: "Daniel took Landon in as if he were his own and never treated him any differently from day one." The heartwarming video quickly went viral and garnered millions of views and shares.
Janelle was overwhelmed by the reaction and stated:
"I think we hope that people will learn that love is love - by blood, marriage or connection, and to some people, a small act (such as a step-parent adoption) actually means the entire world."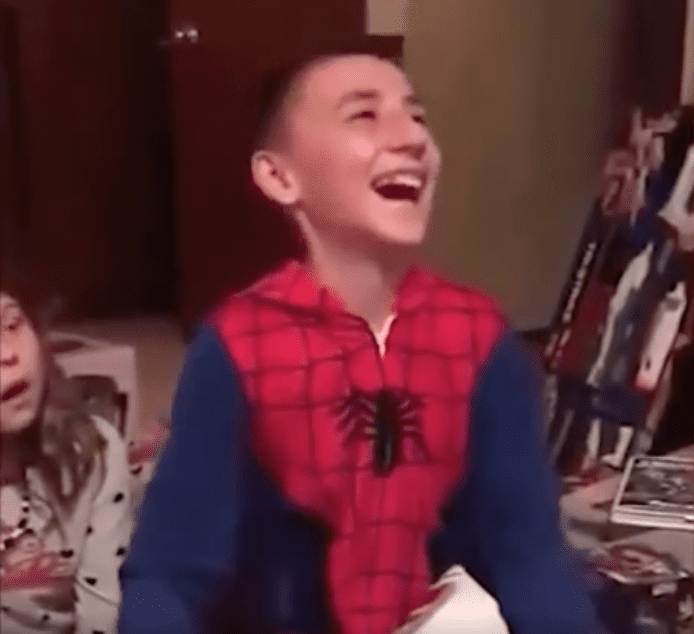 Boy is thrilled when he finds out he is being adopted | Photo: facebook.com/Mariofoxla
TAKING HIS LAST NAME
The mom also revealed that her son was happy and proud because he would take on the "Rice" last name. She added that it was something he always longed for. His emotional reaction was also a surprise to them.
Janelle shared: "We had no idea that this would be such a blessing to him!" Landon first indicated that he wanted his mom to marry Daniel when he was five. He asked teachers to call him up as "Landon Rice" at his graduation.
THE ONLINE REACTION
This was the final nudge Janelle and Daniel needed to start making the adoption official. Netizens were happy for Landon and his parents. One user wrote: "We need more stories like this," while another added: "I'm crying for this little guy."
Users also expressed their joy. One commenter said: "Greatest gift ever! The gift of family!" The love displayed in the video was evident for all to see and showed many the beauty of adoption.
Please fill in your e-mail so we can share with you our top stories!