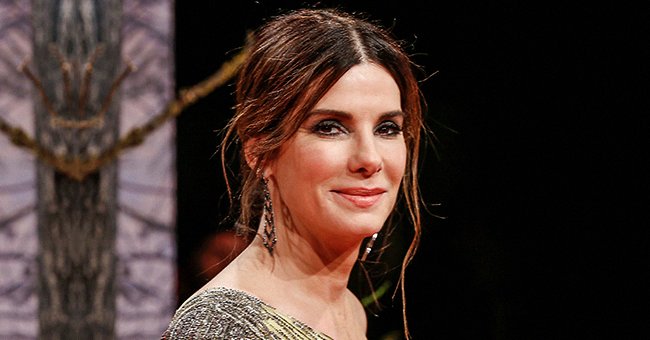 Getty Images
Sandra Bullock Purchased 3 Different Luxury Homes Worth $16 Million That She All Paid in Cash
Sandra Bullock owns three luxury homes scattered across Beverly Hills and Malibu. The actress reportedly splurged a whopping sum of $16 million in recent real estate purchases.
Hollywood star Sandra Bullock has had some regressive times regarding finances, but the star actress added real estate shark to her growing list of prestigious titles in recent years.
Bullock manages her life as a family woman and a lady boss who oversees holdings and properties numbering up to 17. Her most recent property purchases since 2018 are situated in Malibu and Beverly Hills, and they cost a fortune. Check out the stately homes and some of their inspiring details.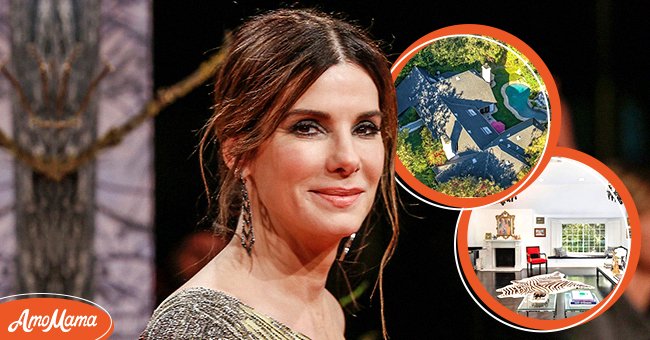 Portrait of American actress Sandra Bullock at an event. | Photo: Getty Images
WHAT DOES SANDRA BULLOCK DO?
Sandra Bullock hardly goes unnoticed in the A-list category of Hollywood celebrities, and this is so because of her acting career that has spanned over thirty years.
Bullock pretty much had an early start in the entertainment industry, having been born to a German opera singer and a voice teacher. Her first entertainment gig was at the age of five, and it was at an Opera.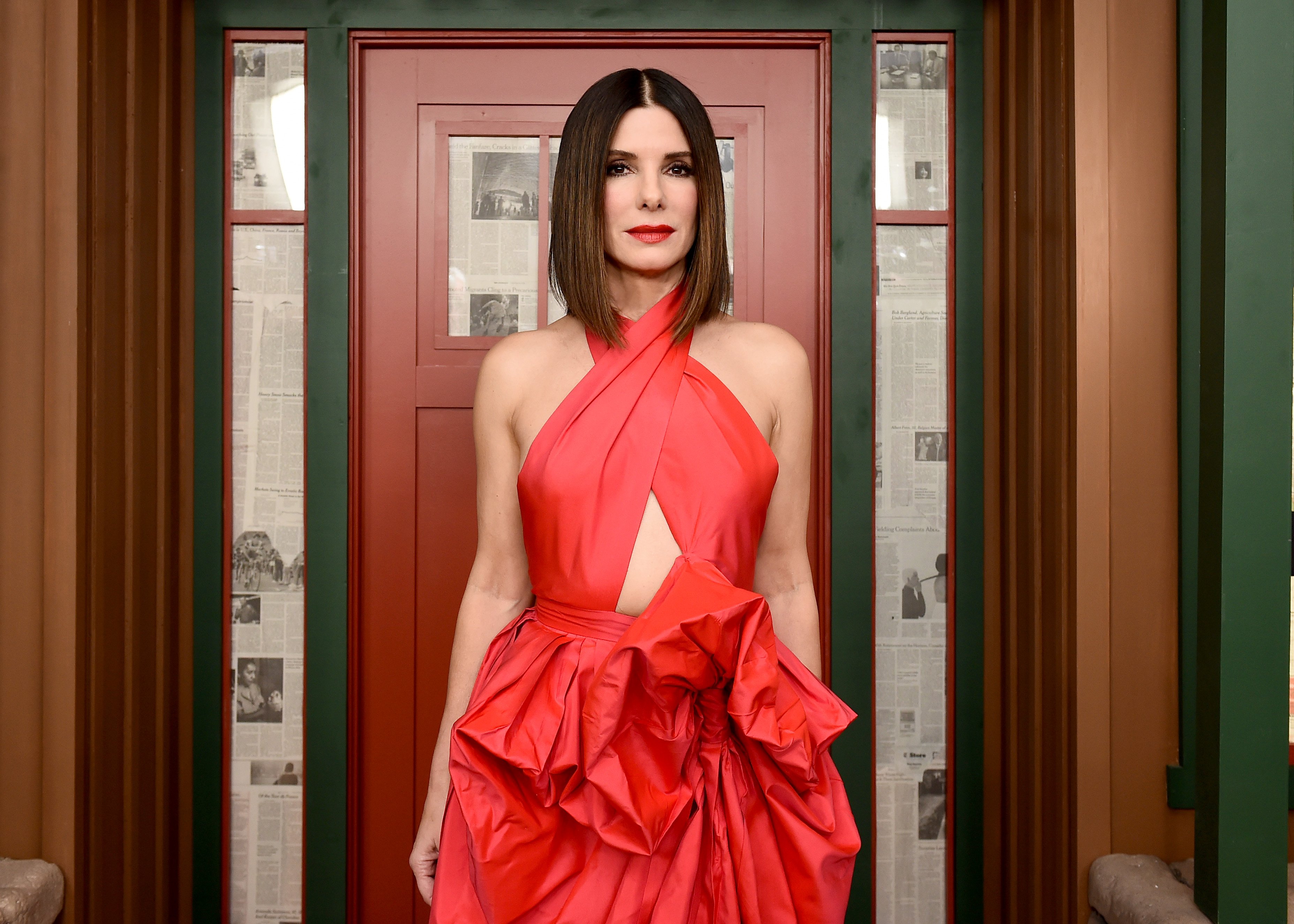 Sandra Bullock attends the New York Special Screening Of The Netflix Film "Bird Box" on December 17, 2018. | Photo: Getty Images
The Virginia-born star moved to Washington DC with her parents, and during her high school years, she veered into cheerleading and acting. As a young adult, acting took the upper hand, but Bullock did not have much luck at the start when she joined Hollywood.
After starring in a few B-list movies, Bullock's breakthrough moment came in 1994, in the form of the critically-acclaimed action movie "Speed." In this unforgettable film, she starred alongside Keanu Reeves, and her gallant role caught much attention.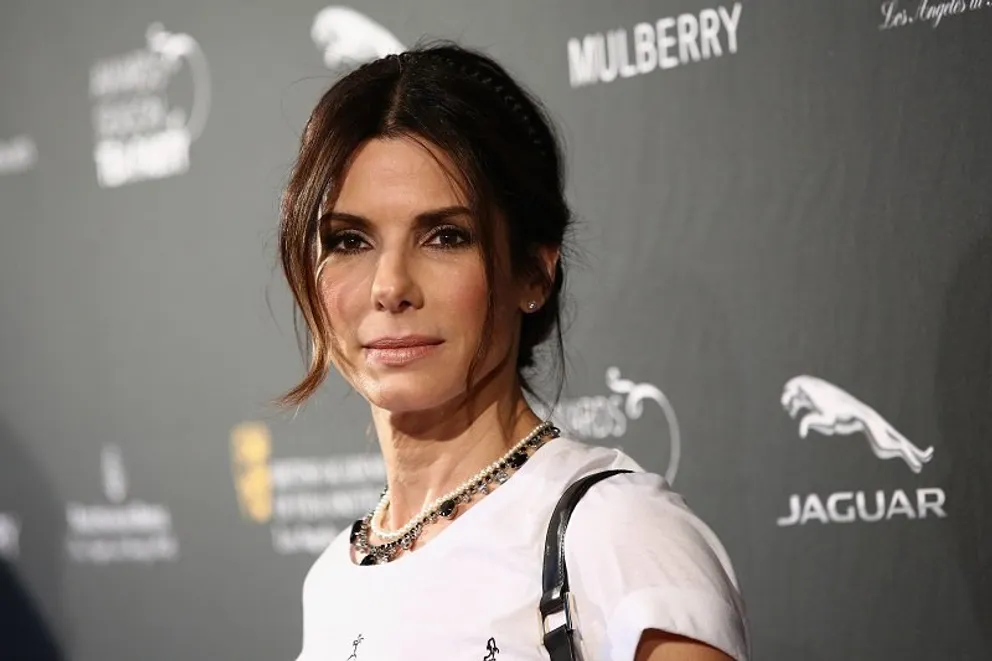 Sandra Bullock on January 11, 2014 in Beverly Hills, California. | Photo: Getty Images
From then on through the mid-90s, Bullock's career took a favorable turn, and "Speed" opened the doors to more big-budget movies and blockbusters.
Some of her acting credits include "A Time to Kill," "Speed 2: Cruise Control," "While You Were Sleeping," "The Net," "Miss Congeniality," "28 Days," "Murders By Numbers," and "Infamous."
Presently the award-winning actress is gearing for her most recent comeback role as a novelist in "The Lost City." Bullock stars alongside Channing Tatum in the Paramount-produced movie slated to be released in April 2022.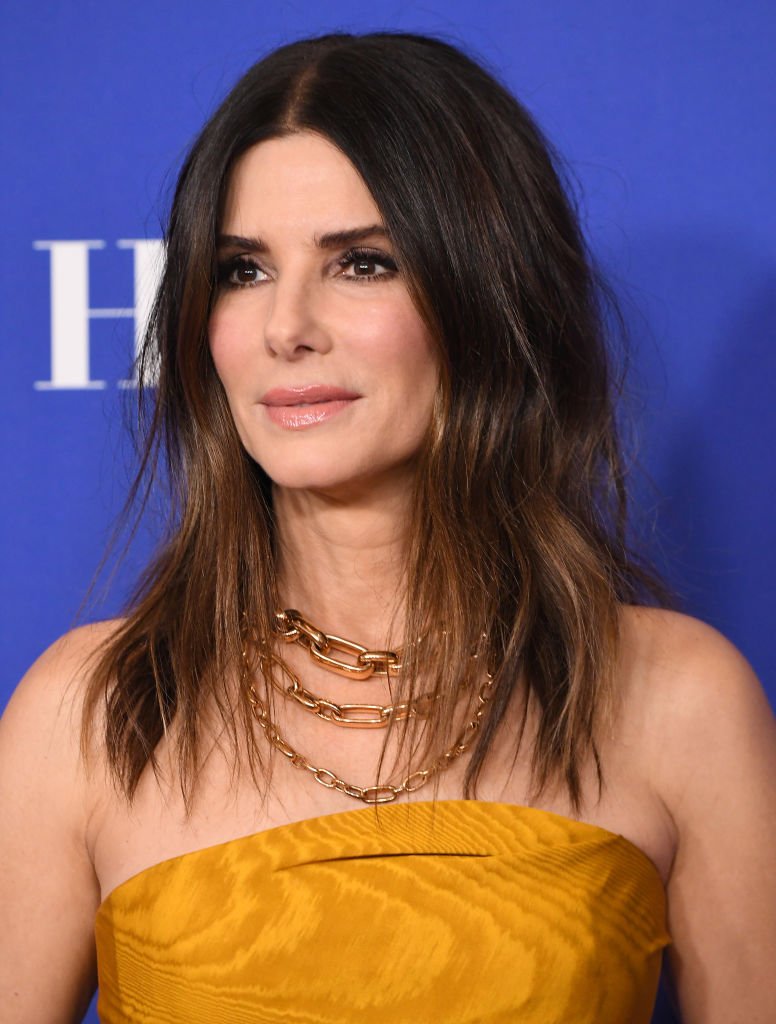 Sandra Bullock pictured in the press room at the 77th Annual Golden Globe Awards, 2020, Beverly Hills, California. | Photo: Getty Images
WHEN BULLOCK'S FINANCES HIT THE ROCKS
Bullock, an Academy Award and Golden Globe winner, has had a good run in her career and is stopping at nothing to keep achieving her goals. However, there was a time she hit a brick wall after being a victim of fraud.
The actress was said to have contacted a tax fraud promoter, Jerome Schneider, on advice as she sought to buy an offshore bank account. This information got out after Schneider confessed and shared the list of his clients.
Bullock's actions were in a bid to maintain her wealth after becoming one of the highest-paid actresses in the movie industry. However, she lost a considerable amount of money in this deal with Schneider.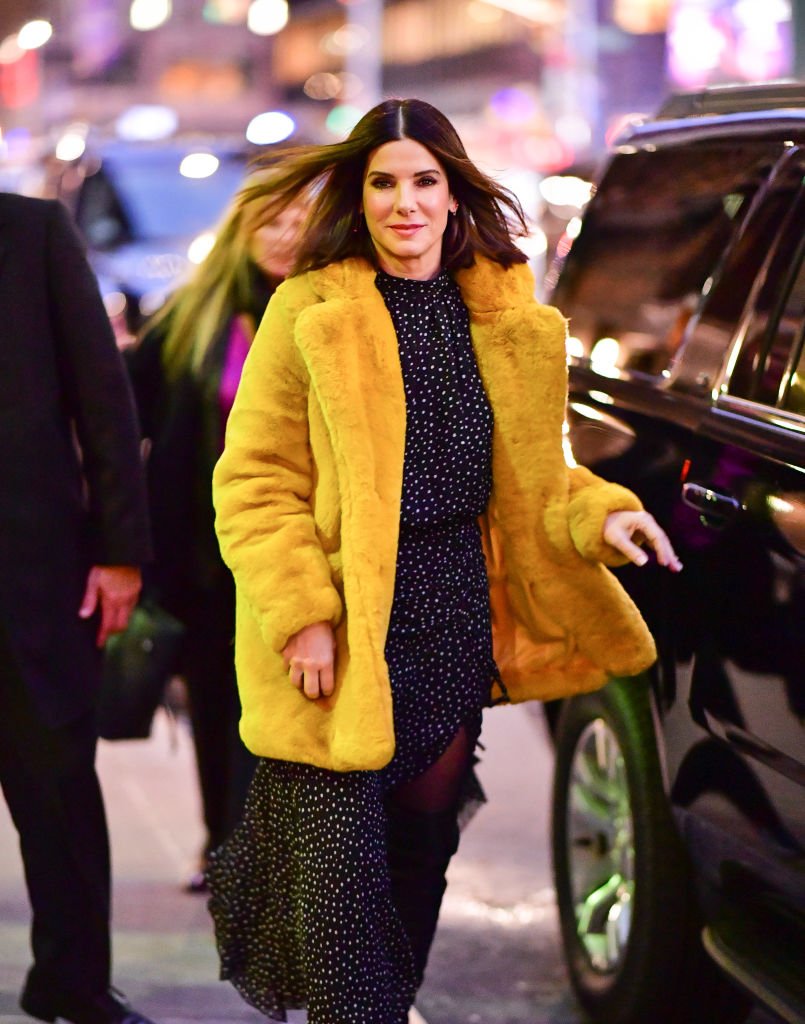 Sandra Bullock arrives to "The Late Show With Stephen Colbert" at the Ed Sullivan Theater on December 17, 2018. | Photo: Getty Images
Her attorney, E. Howell Crosby, stated that Bullock committed no tax offense by moving money overseas. The actress sought tax shelter as well and paid Schneider $100,000.
In retrospect, Crosby shared that during his meeting with Schneider, he requested legal backings that would confirm that the tax shelter was legitimate.
The documents were filed with caveats, while Schneider kept prodding so that Bullock would make her offshore banking purchase. Crossby added that she never dealt directly with the fraudster.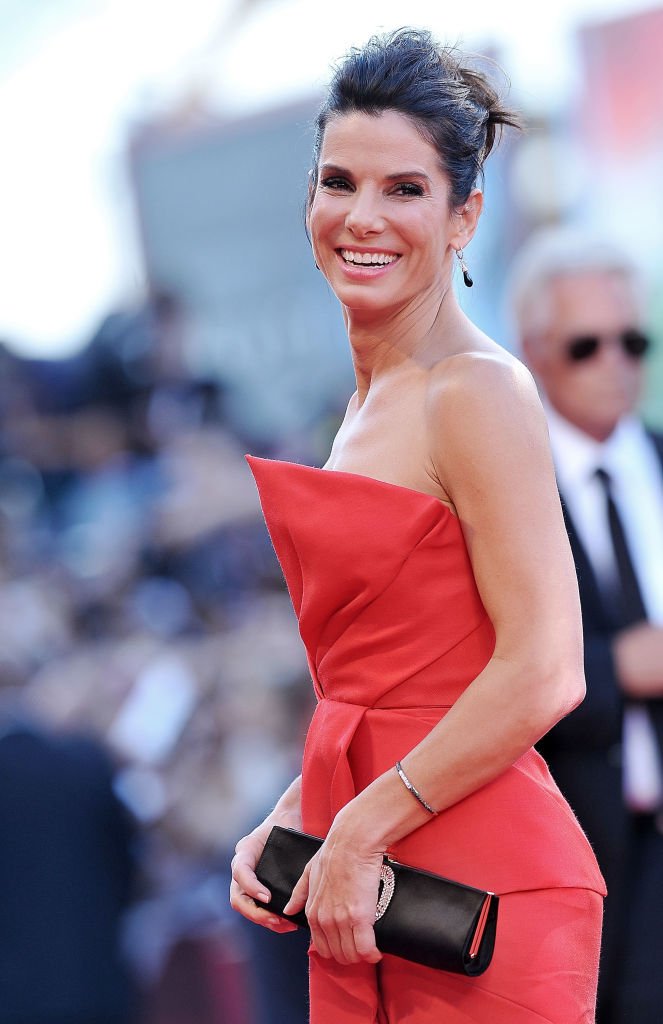 Sandra Bullock attends the "Gravity" premiere and opening ceremony of The 70th Venice International Film Festival on August 28, 2013 in Venice, Italy. | Photo: Getty Images
BULLOCK'S REAL ESTATE EMPIRE
The 57-year-old star could get out of that fox hole and pull her weight in recovering from the financial blow. It is safe to say that she has indeed been able to come out of that fraudulent situation, seeing that her net worth is an estimated $250 million.
Bullock's foray into real estate has made her the owner of many properties splayed across but not limited to Wyoming, New York City, and New Orleans.
The "Bird Box" actress shuffles her time between her Lakefront Texas home and her other million-dollar purchases in the high-end city of California.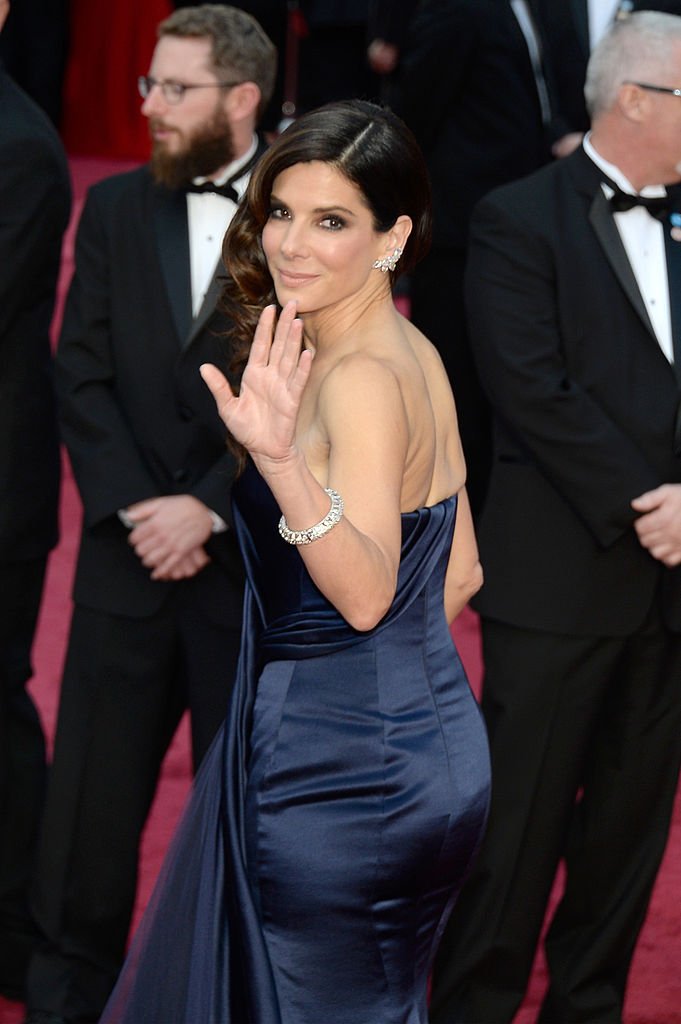 Sandra Bullock attends the Oscars at Hollywood & Highland Center on March 2, 2014. | Photo: Getty Images
Her Malibu and Beverly Hills homes are her most recent splurge that includes a deluxe bungalow situated in the mountain region above Beverly Hills. The home costs $2.7 million and has three bedrooms and 3.5 bathrooms sitting in its 2,800 square feet space.
Bullock does not seem to stay there much, but it has a homely atmosphere, just in case. The home features hardwood floors, a kitchen, open living spaces, a swimming pool in the backyard, and an English-style garden.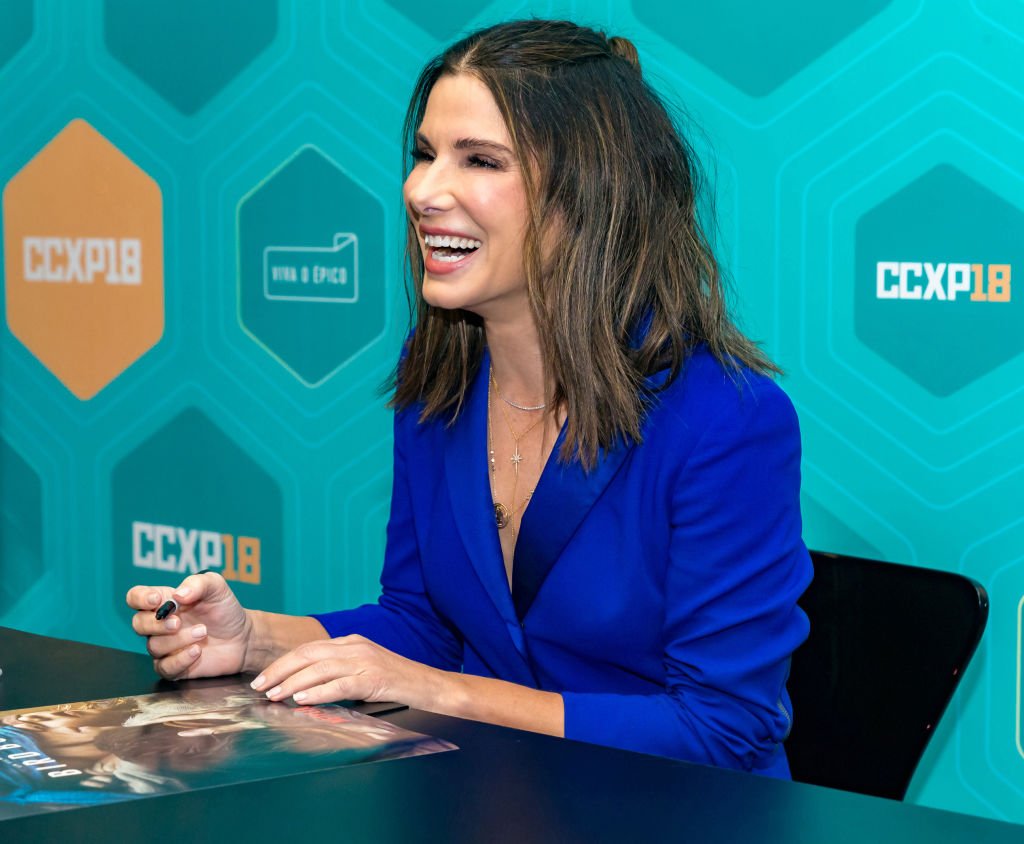 Sandra Bullock signs autographs at Comic-Con São Paulo on December 9, 2018 in Sao Paulo, Brazil. | Photo: Getty Images
The Beverly Hills home was purchased earlier this year in March, which was almost three years after she bought two houses in the gated elite area of Malibu. She first purchased an $8.5 million oceanfront mansion built in 1979.
The classy 3,700 square feet possession has four bedrooms and four bathrooms. The glass-frosted doors enclose a loving space with tiled floors and a late 90s kitchen.
In 2020, Bullock made another oceanfront purchase of $5.3million in the same area. The mint green home is a mid-century cottage of about 1,300 feet with two bedrooms and two baths.
Sandra Bullock arrives on red carpet of the premiere of "The Proposal" at the El Capitan Theatre on June 1, 2009 in Hollywood, California. | Photo: Getty Images
INSIDE HER FAMILY
Away from her Hollywood fame and wealthy woman purchases, Bullock is a family woman at heart and mom to two children, Laila and Louis. The star was married to reality star Jesse James from 2005 to 2010.
Bullock has been dating celebrity photographer and high fashion model Bryan Randall since 2015. An insider once told Closer Weekly that the couple were "best friends and partners."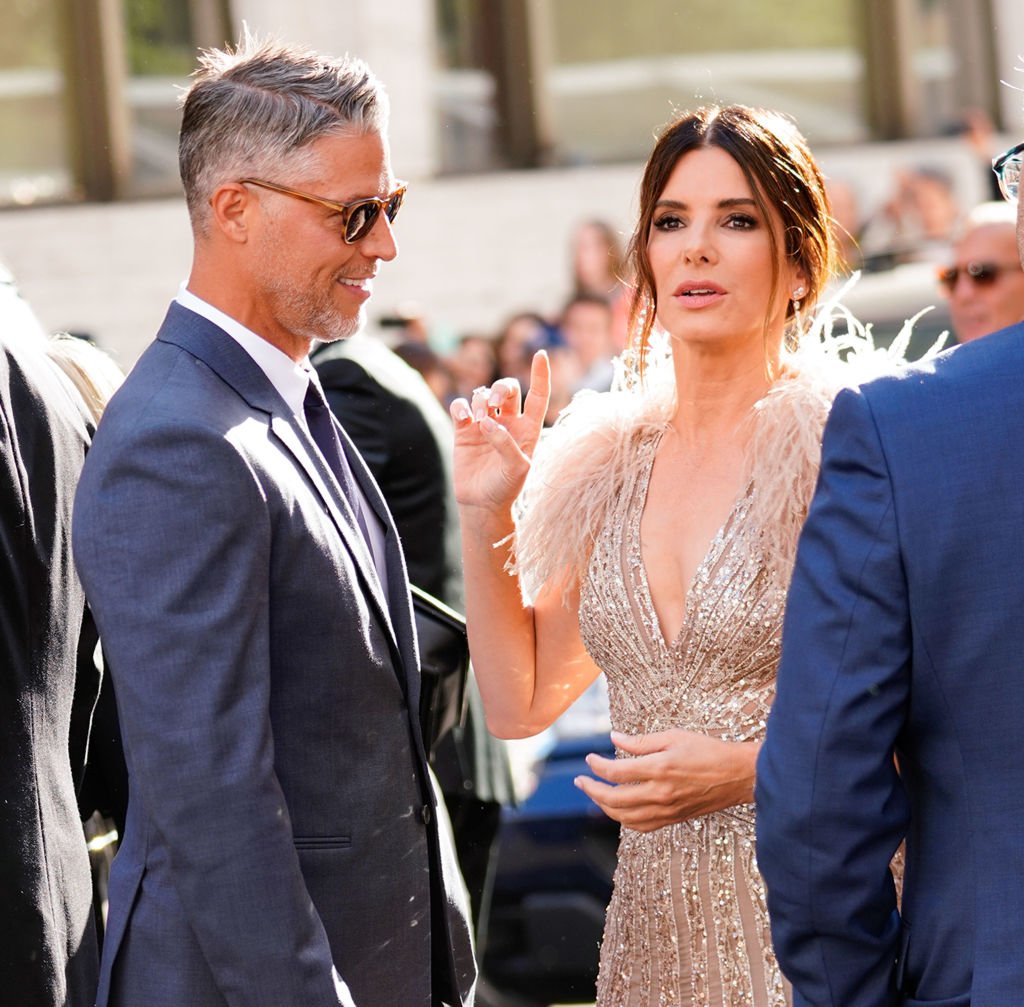 Sandra Bullock and Bryan Randall are seen at "Oceans 8" World Premiere, 2018, New York City. | Photo: Getty Images
Bullock herself had confirmed that she is smitten when she referred to Randall as "the love of my life" on the show, "Red Table Talk." She added that they have three beautiful children, including his daughter, from an older relationship, and it was "the best thing ever."
The couple does not have any children together, but they navigate parenthood as a team. Despite showering her kids with gifts, Bullock draws the line on them owning phones.
She described herself as the mom whose kids have mixed feelings for. She joked that when she was home, they found her annoying, but once she was out the door, they began to miss her.
Please fill in your e-mail so we can share with you our top stories!