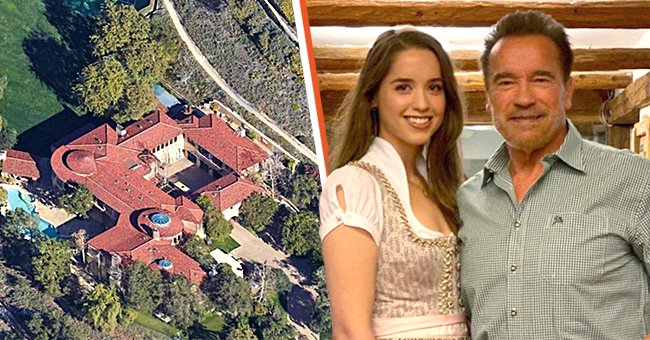 Instagram.com/schwarzenegger - Google Maps
Inside Arnold Schwarzenegger's $21 Million Mansion He Spends Time in with His Five Kids
Arnold Schwarzenegger's mansion in California is straight out of a design magazine. It is big enough to welcome his five children and their families comfortably.
With a career spanning five decades and an estimated net worth of $450 million, it is easy to understand how Arnold Schwarzenegger's property is so big.
Luckily, the actor likes to share photos and videos from home with his millions of social media followers, so we have a pretty good view of the mansion he shares with his pets.
THE MANSION
Schwarzenegger's home, located on over 2.5 acres of land, is in the Pacific Palisades neighborhood, one of the most exclusive gated communities in Los Angeles.
It has seven bedrooms and seven bathrooms, making it big enough to host parties for his five children – Katherine, Christina, Patrick, Christopher, and Joseph – and their families. More on them later.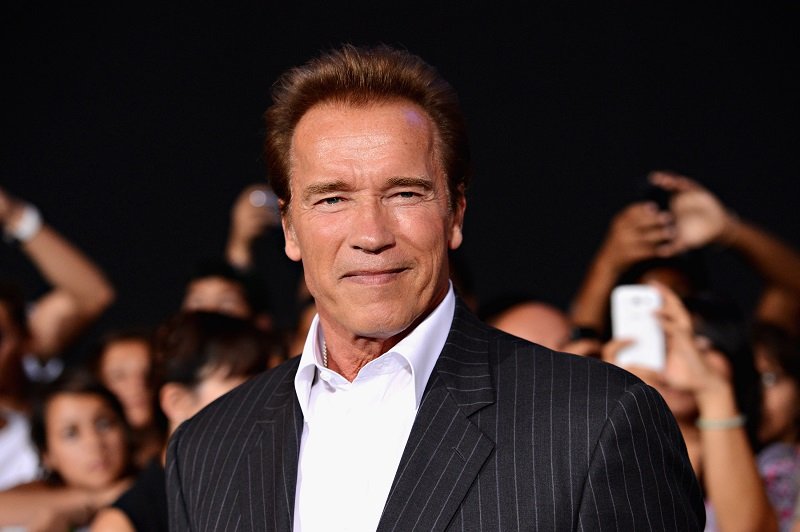 Arnold Schwarzenegger on August 15, 2012 in Hollywood, California | Photo: Getty Images
The actor's residence is equipped with everything a person needs never to leave home, including a chef's kitchen, a private gym, entertainment areas, and many living rooms.
Schwarzenegger considers Winston Churchill one of his heroes, which explains why he has a statue of the late Prime Minister of the United Kingdom in his house.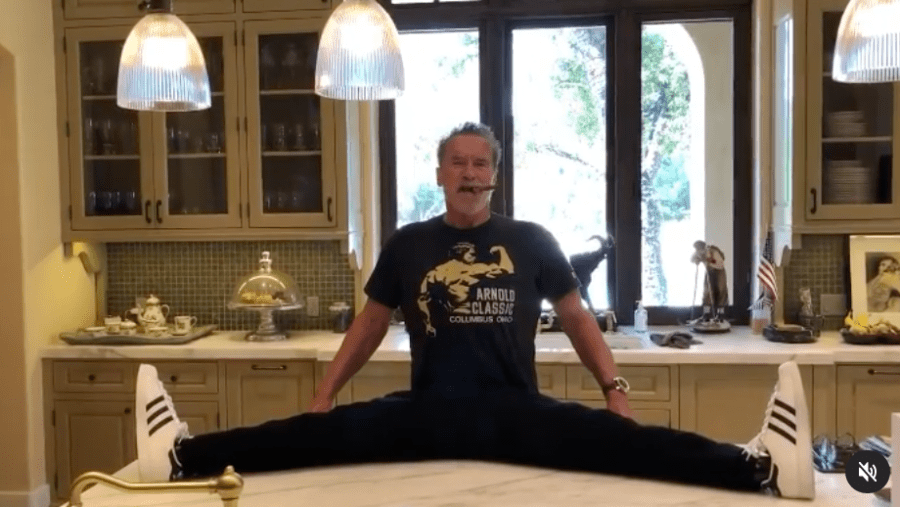 Inside Arnold Schwarzenegger's mansion in California | Photo: Instagram/schwarzenegger
The central kitchen features a long white porcelain island, tall windows, and many cabinets. The walls are painted in bright colors, combining perfectly with the stone details.
Schwarzenegger's office is also impressive. It has a couple of screens, a large wooden table, and shelves filled with books, family photos, and a framed picture of his days as a body-builder.
There are many more activities to do outdoors. The property has a pool with a spa, a tennis court, and a duck pond. Due to its off-white walls and terracotta roof, the house has a Mediterranean style.
The residence has outdoor dining on the patio and photo-worthy views of the Pacific Ocean and the canyons, making it even more impressive.
Before Schwarzenegger and Shriver parted ways, they lived in another mansion in California.
Schwarzenegger built a stable for his pet donkey, Lulu, and pony, Whiskey. Both animals, who sometimes appear on Schwarzenegger's social media accounts, have enough open fields to run around.
During the coronavirus pandemic, Schwarzenegger shared some videos on Instagram urging his followers to stay home and pay attention to what authorities had to say.
He included Lulu and Whiskey in some of his videos to make things lighter. The actor appeared sitting around his kitchen table and giving his pets carrots in one of the clips.
In May 2021, Schwarzenegger admitted he had been spending more time in his house than ever before, and his pets were becoming too "spoiled." His donkey was the most problematic as she wanted him to share everything with her.
SCHWARZENEGGER'S CHILDREN
Coming back to the actor's kids, he shares Katherine, Christina, Patrick, and Christopher with his ex-wife Maria Shriver. Schwarzenegger and Shriver tied the knot in 1986 but parted ways in 2017.
Joseph, Schwarzenegger's third son, is his love child. His mother, Mildred Baena, was the family's housekeeper. Nowadays, most of his children have successful careers.
In Katherine's case, she is an author and married "Jurassic World" star Chris Pratt in 2018. Christina followed her dad's footsteps and produced the Netflix documentary "Take Your Pills."
Patrick is also involved in the entertainment industry. He debuted in 2006's "The Benchwarmers" and has also worked in "Grown Ups 2" and "Daniel Isn't Real."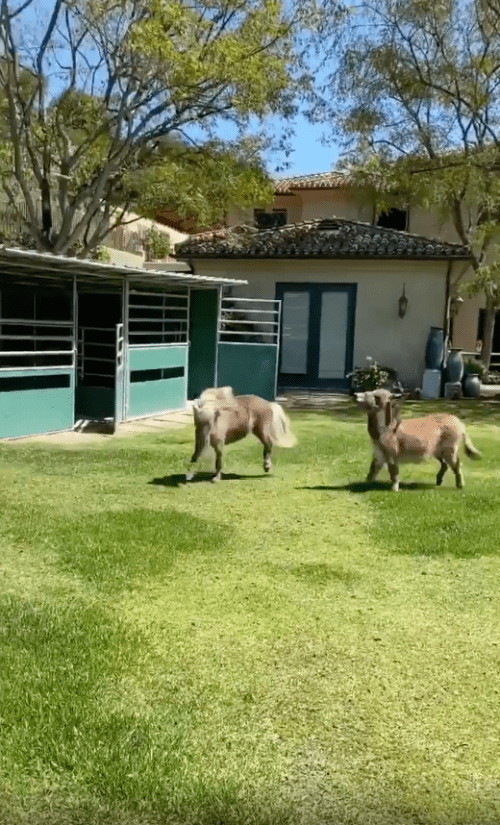 Lulu and Whiskey, Arnold Schwarzenegger's pets, running in his California mansion | Photo: Instagram/schwarzenegger
Christopher and Joseph prefer to live away from the spotlight. However, Joseph graduated from Pepperdine University and worked at the real estate agency ARIA Properties. Like Schwarzenegger, Joseph is into body-building.
SCHWARZENEGGER'S PREVIOUS HOUSE
Before Schwarzenegger and Shriver parted ways, they lived in another mansion in California. The property, located on 1.75 acres, was part of a small community of 16 houses between Will Rogers Historic Park and Rustic Canyon Creek.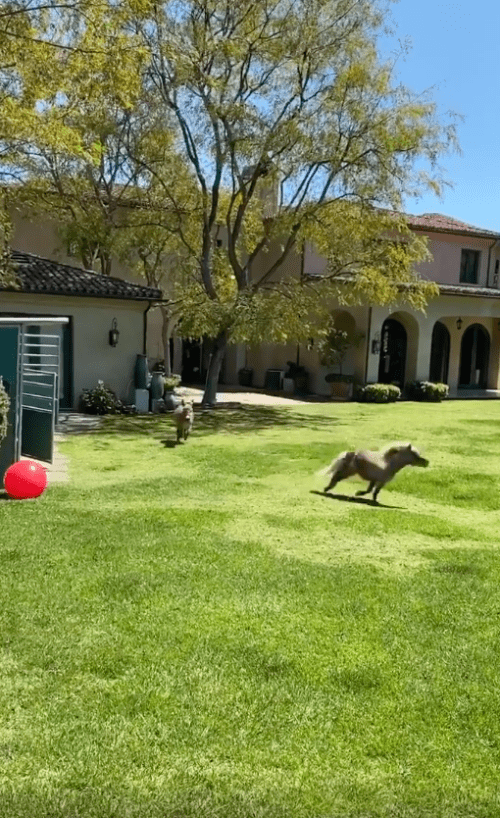 Lulu and Whiskey, Arnold Schwarzenegger's pets, running in his California mansion | Photo: Instagram/schwarzenegger
The 4,177-square-foot home, built in 1981, combined the New England and California contemporary styles. Apart from its five bedrooms and six bathrooms, the house has three fireplaces, a sauna, a spa, a pool, and even a tennis court.
The actor and his ex-wife shared the mansion between 1986 and 2013. Its latest owners listed the property in November 2021 and were asking $11 million, but it is unclear if they already sold it.
Please fill in your e-mail so we can share with you our top stories!