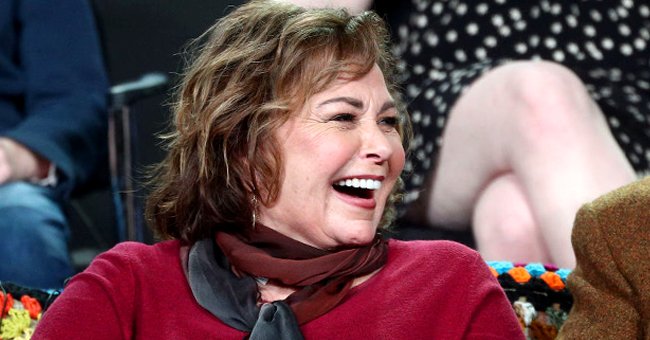 Getty Images
Roseanne Barr Only Cared If Her Phone Boyfriend Had Teeth before Meeting Him at First
Roseanne Barr was married three times before settling with her current boyfriend. Before they met, he warned her that she wouldn't like how he looked, but that wasn't an issue.
Roseanne Cherrie Barr is a popular comedian who has also experienced a lot of controversies in her life. Besides comedy, she is also an actress and used to have her self-titled show.
The "Roseanne" star was born in Salt Lake City, Utah, on November 3, 1952. The "On Location: The Roseanne Barr Show" host has appeared in films like "She-Devil," the series "The Nanny," and so much more.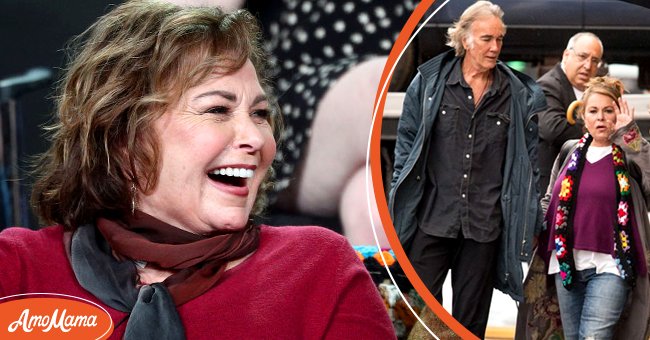 Roseanne Barr onstage during the ABC Television/Disney portion of the Winter Television Critics Association Press Tour on January 8, 2018, in Pasadena, California, and her with Johnny Argent at "Jimmy Kimmel Live" on March 22, 2018, in Los Angeles, California | Photos: Frederick M. Brown & RB/Bauer-Griffin/GC Images/Getty Images
ROSEANNE'S MARRIAGES
Barr and her first husband and the "Roseanne" executive consultant, Bill Petland, were married in 1974 when she was just 22. During their marriage, they welcomed Jessica, Jennifer, and Jake Petland.
Although before birthing her three children, Barr welcomed her first child, daughter Brandi when she was 18. Being so young, she ended up giving her up for adoption.
After being together for 16 years, the couple's relationship ended in divorce in 1990. The stand-up comedian then tied the knot with Tom Arnold that same year, but their marriage only lasted until 1994.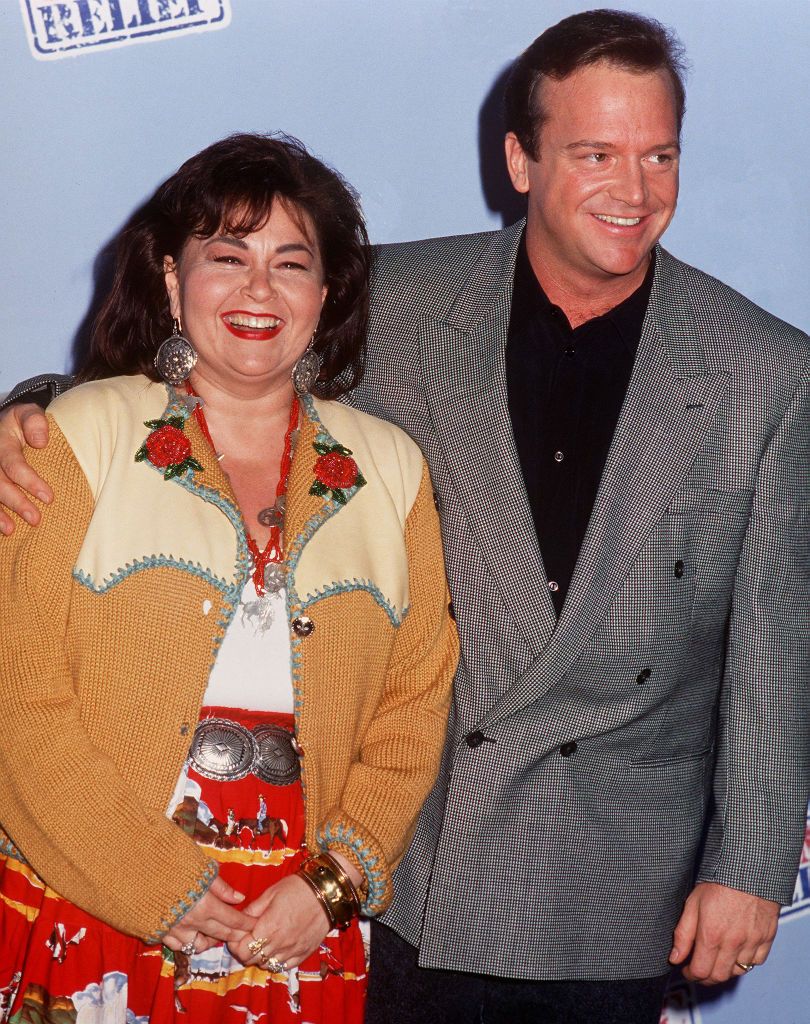 Roseanne Barr with her husband, actor Tom Arnold, circa 1990 | Photo: Kypros/Getty Images
The actress's last husband was Ben Thomas, whom she married in 1995. Barr welcomed their only child and her fifth one, Buck, during that same year, but their marriage concluded in 2002.
HOW BARR MET HER CURRENT MAN
In 2002, the star met her current boyfriend, Johnny Argent, via a writing competition on her blog. Speaking to The Guardian in October 2008, she revealed that they were kindred spirits.
Barr's boyfriend used to write to her while living in the desert with just his books. They spent a year talking on the phone, and the television personality fell in love with his voice, telling him:
"'I don't care if you're an amputee, I just care if you have teeth' - teeth are pretty important. I don't mind about the no limbs and stuff."
METTING FACE TO FACE
In turn, Argent warned her that she wouldn't like what he looked like and would be very disappointed. He never sent her a photo, but Barr didn't care if he looked like Quasimodo.
The pair finally arranged to meet, and he flew in with the actress waiting for him at the airport with a driver. She almost lost her mind when she saw how handsome he was!
According to a photo that The Guardian saw, Argent was chiseled, tall, elegant, and with lustrous gray hair. The star's new boyfriend wasn't such a hermit as he seemed and had his accomplishments.
WHO IS JOHNNY ARGENT
According to his brief IMDb, Barr's boyfriend is a composer and writer. Some of his work credits include 2012's "Downwardly Mobile," "Comedy Central Roast of Roseanne," and work on 2006's "Roseanne Barr: Blonde and [expelitive]."
JOHNNY'S OTHER GIFT
Although Barr generally doesn't share posts of her new man, in a rare Instagram post on April 24, 2021, she uploaded a video of him. He showed off his vocal range in the short clip while playing the piano.
In one of the images, the publication[Daily Mail] was able to get a clearer picture of [Johnny] Argent as he smiled while dancing with his famous girlfriend [Roseanne Barr].
The actress jokingly captioned the post noting how Argent wasn't a fan of Taylor Swift despite singing one of her songs. The couple has been together for almost 20 years but isn't married.
ENJOYING EACH OTHER'S COMPANY
In September 2018, Daily Mail shared images of Barr and Argent out on the town together. During the Saturday outing to a Los Angeles music festival, the duo was seen drinking wine together.
The comedian and the composer even showed off some of their dance moves outdoors. Barr wore a baseball cap, oversized sunglasses, and casual clothes, while her boyfriend kept it simple in a white shirt and dark pants.
In one of the images, the publication was able to get a clearer picture of Argent as he smiled while dancing with his famous girlfriend. The couple was later seen shopping at a fabric store on the way home.
Please fill in your e-mail so we can share with you our top stories!